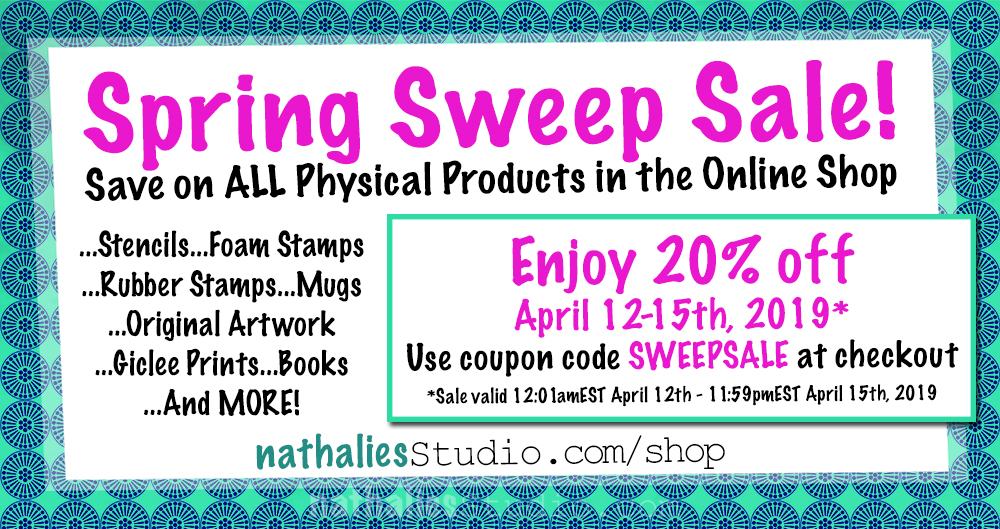 We're having a sale! Yes 20 % off all physical products in the Online Shop now through 11:59pmEST on April 15th. Just enter the coupon code SWEEPSALE when you check out and enjoy!
AND – All domestic (in the US) orders over $200 will ship FREE!
I'm doing a bit of Spring Cleaning and passing some great deals on to you :) Maybe you've had your eye on some of my foam stamps?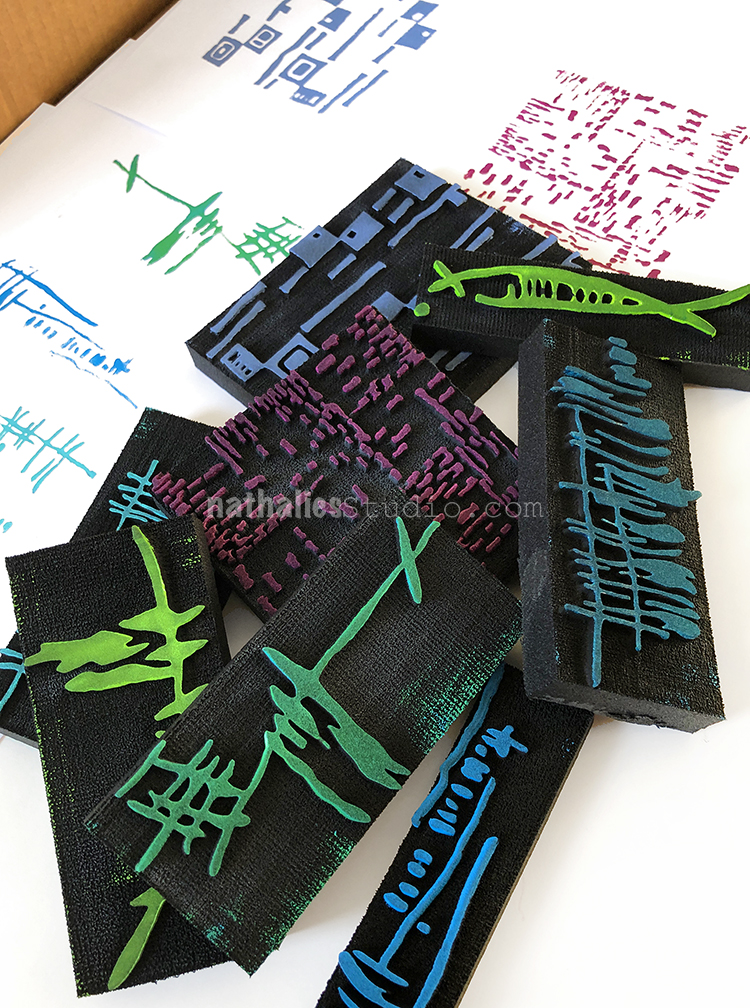 Hurry while they are still in stock. You can find all my foam stamps here.
Or how about some of my Stencils?

There are lots of patterns to choose from – many inspired by my travels and my own neighborhood. You can find my Stencils here.
I've also added a lot of my Artwork to the store. And whether you are looking for a nice Giclee Print or an original painting, there are lots of options and price points to choose from. I even have quite a few original drypoint prints of mine available – a very affordable way to begin collecting original artwork.
You can see all of my Artwork in the shop here.
Don't forget, my shipping calculator has vastly improved and International shipping is now also very simple. If you have a question please always ask :)
I hope you have fun shopping! Sale ends 11:59pmEST on April 15th.