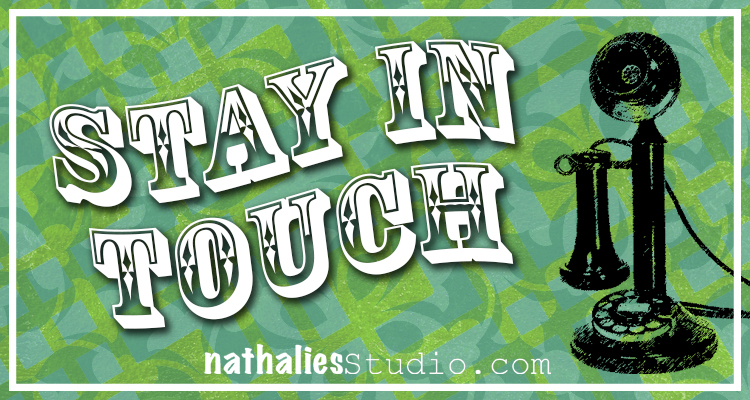 Are you craving mixed media inspiration every day? Do you love art journaling, learning new techniques, watching tutorial videos, and shopping for fun new products? Does my fun and easy-going take on the creative process make your day? Well my artsy friends, there are several super easy ways for you to get the most from n*Studio.

Sign up here to receive n*Studio blog posts in your email inbox! This is a great way to get a daily dose of inspiration, including fun videos to help you learn new techniques, tips on using and maintaining mixed media supplies, features from my own art journal, inspiring work from my Creative Squad, and tons of fun and sometimes goofy photos of my workshops and travels around the world.  You won't miss a thing and you'll get a daily boost of creative energy right in your email to help you when you begin a project.
It'll look like this…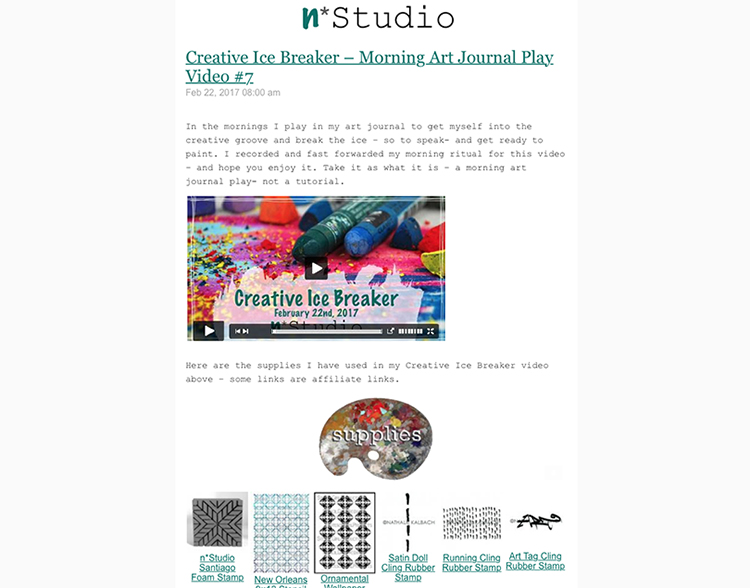 You can also sign up for my Monthly Newsletter – a quick and informative taste of what's going on at n*Studio!

What do I love about the newsletter? It's a fast way to get some artmaking motivation, it's condensed and easy to digest in just a few minutes, and it includes some special things that you won't find on the blog or anywhere else! First I always include a note to let you know what's happening in my world…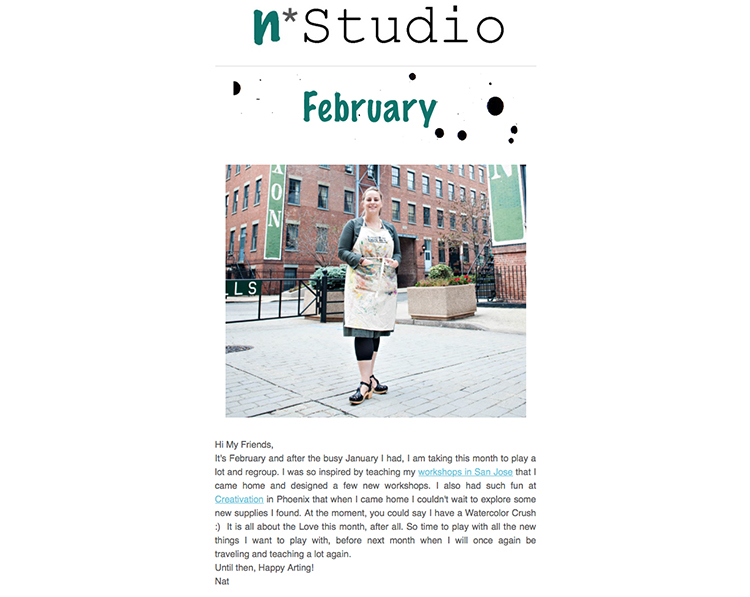 Then I usually include a couple bits of n*spiration for the month, including a featured project by one of the many artists out there who are doing totally amazing things with my products (let me know if you are and I'd love to feature you next). And of course I remind you of the next few upcoming workshops…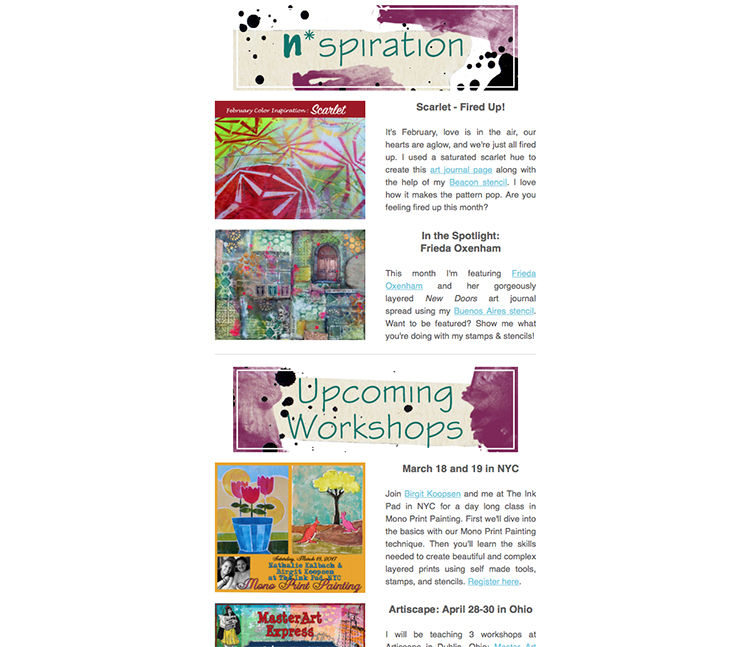 And finally I always include a special coupon code for my online store that is only available to newsletter subscribers. You never know what will be on sale and it will change every time…

So Stay in Touch with me! Learn more, play more, and get the most from n*Studio. And of course there are no strings attached here – you may unsubscribe from any of these lists any time you want :)