Every couple of years, I tend to reorganize my studio – mostly the flow of my studio – by rearranging the furniture. It usually happens alongside a shift in priorities with my art. As you probably know, my work and income streams are diverse. From teaching workshops on and offline to consulting, painting, and licensing my creative designs, there's a wide range of ways my studio must function for me.

When we moved to our new house 1 ½ years ago, my plan was to hold large workshops at home. I made room for workshop tables and chairs in the middle of my studio, but of course, with the pandemic, in-person classes came to a screeching halt for us teachers!

And like many, I had to pivot to make sure that I could still make a living with my art. Suddenly my work came to consist of more computer work, more filming, and more painting, so the flow of my studio wasn't working with my workflow anymore!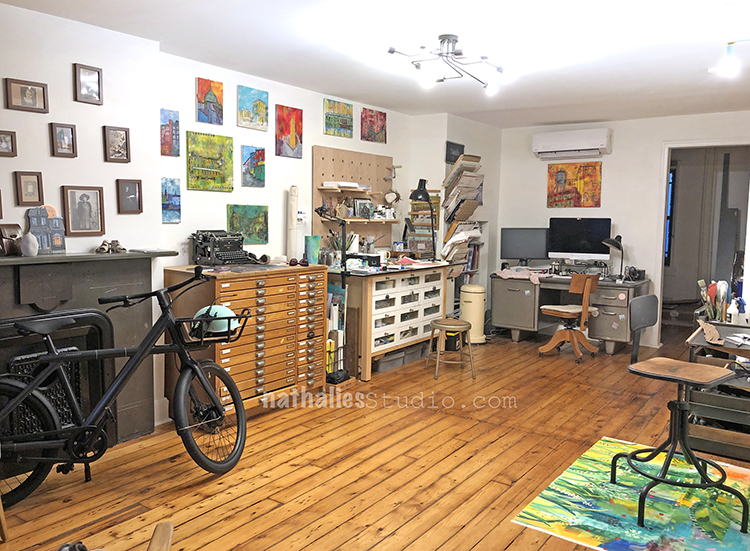 My desk was facing the wall and the only window in the room was to my back. Spending more time at the computer made me realize how much I disliked this setup. For filming, I discovered that I needed permanent space for a camera on my workbench if I didn't want to painstakingly take the equipment up and down all the time. And yet somehow, I still left my studio in pre-pandemic mode for a long time. 

First, the pandemic itself was a reason not to change it. Then I dreaded the thought of going through all of my stuff and creating a new setup. *Then* there were so many other things to do that I thought would be more important. But I finally found a desk which I absolutely love and thought it would be great to put it in the middle of the studio – facing the window this time – and use it as a divider between the seating and entrance area from the painting and filming area.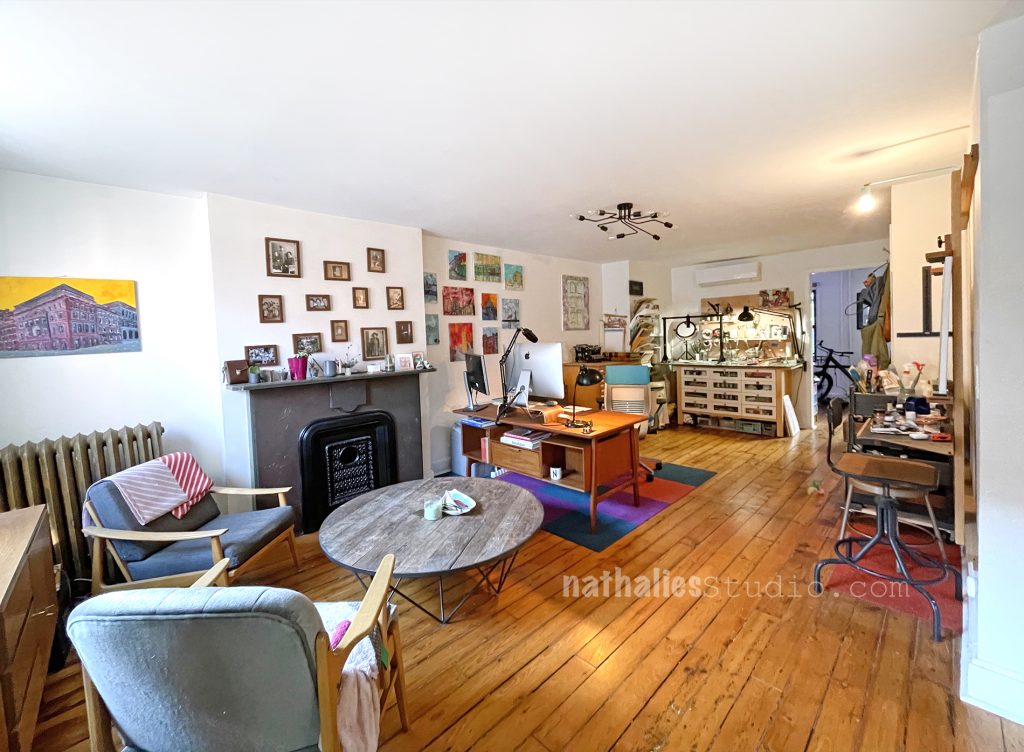 Once I had a plan on how to rearrange the furniture, I started going through my supplies and surprise, I had a total blast doing it! I reevaluated which of my art supply organization worked and what needed to be adjusted or could use a new solution. I sorted all of my collage paper and made a commitment to use it. What I didn't commit to, I threw away. I donated a ton of books I hadn't looked at since before we moved to an art student. I gave art supplies away that I hadn't used since the move so that someone else could enjoy them before they become useless.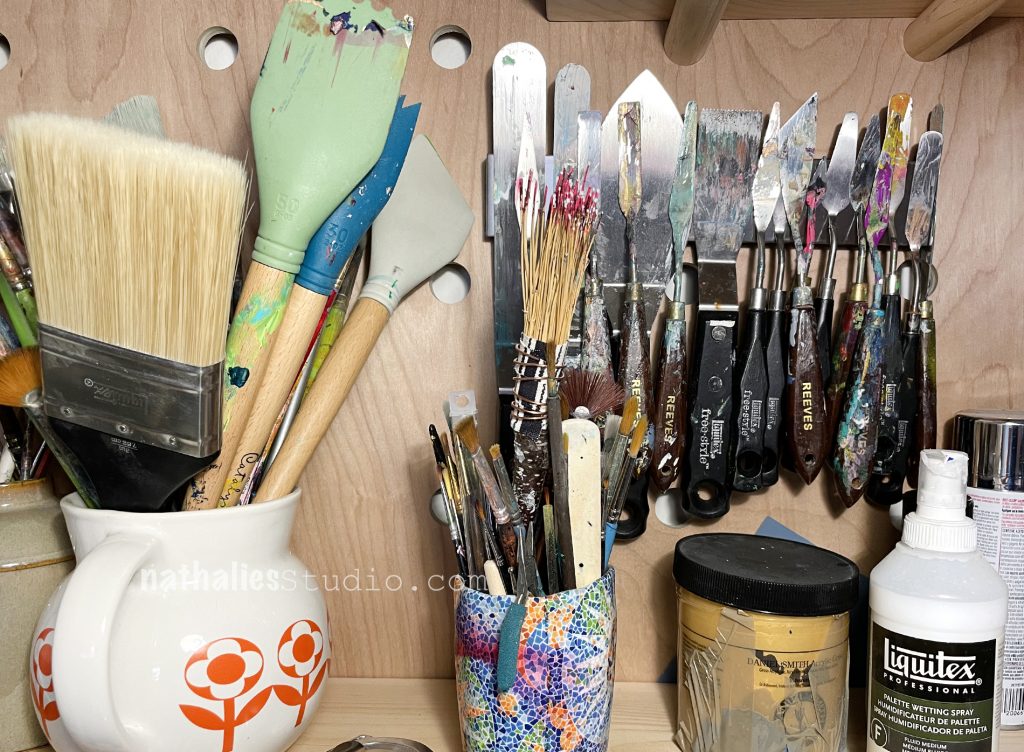 I found so much fun in adding some new things too, like a little old sewing table that hosts my printer on top and cables in its yarn drawer or the little magnet on my pegboard that displays my palette knives for easy access. My letterpress cabinet stayed pretty much the same, but now it's right next to my workbench. Some drawers host my stamps and stencils, some host wax bars and other fun stuff.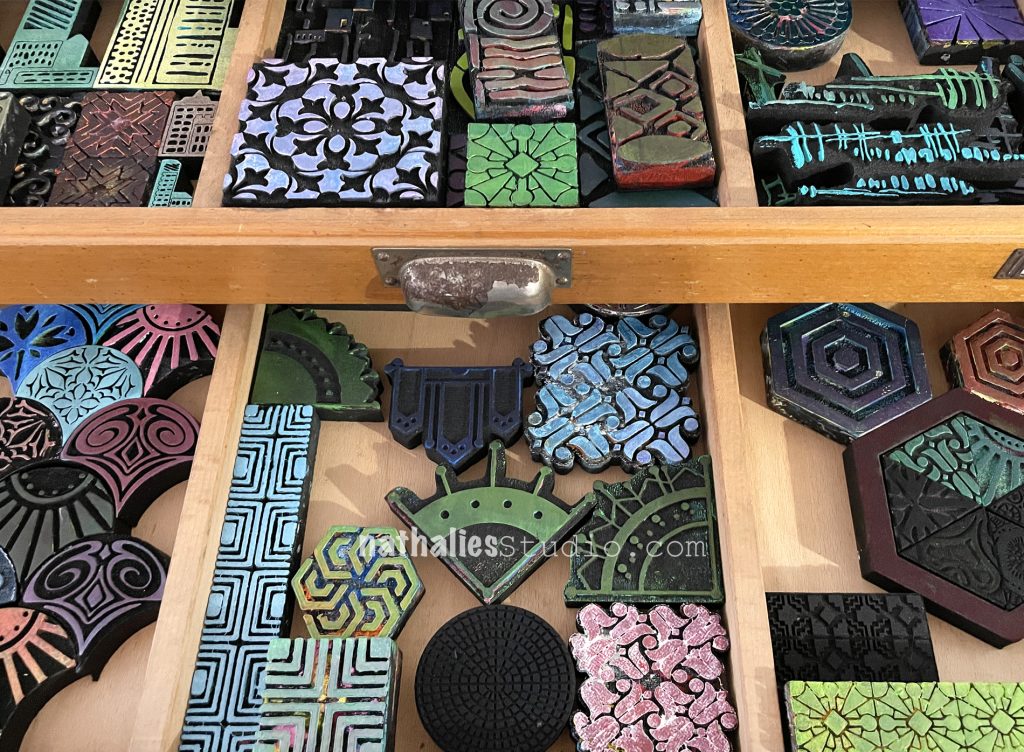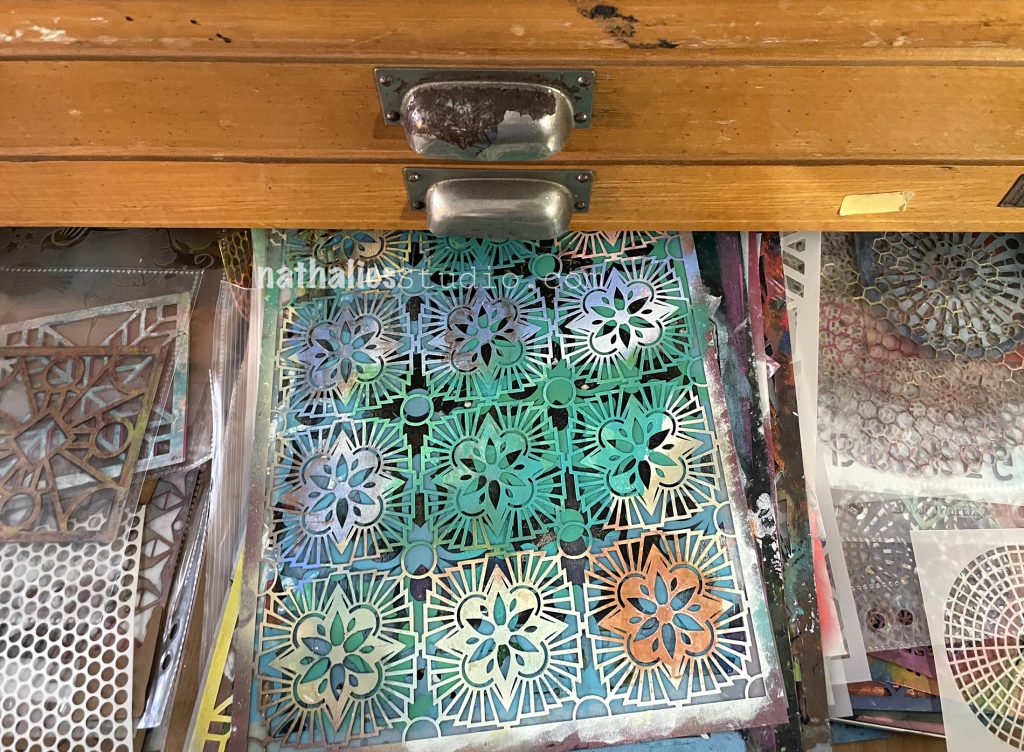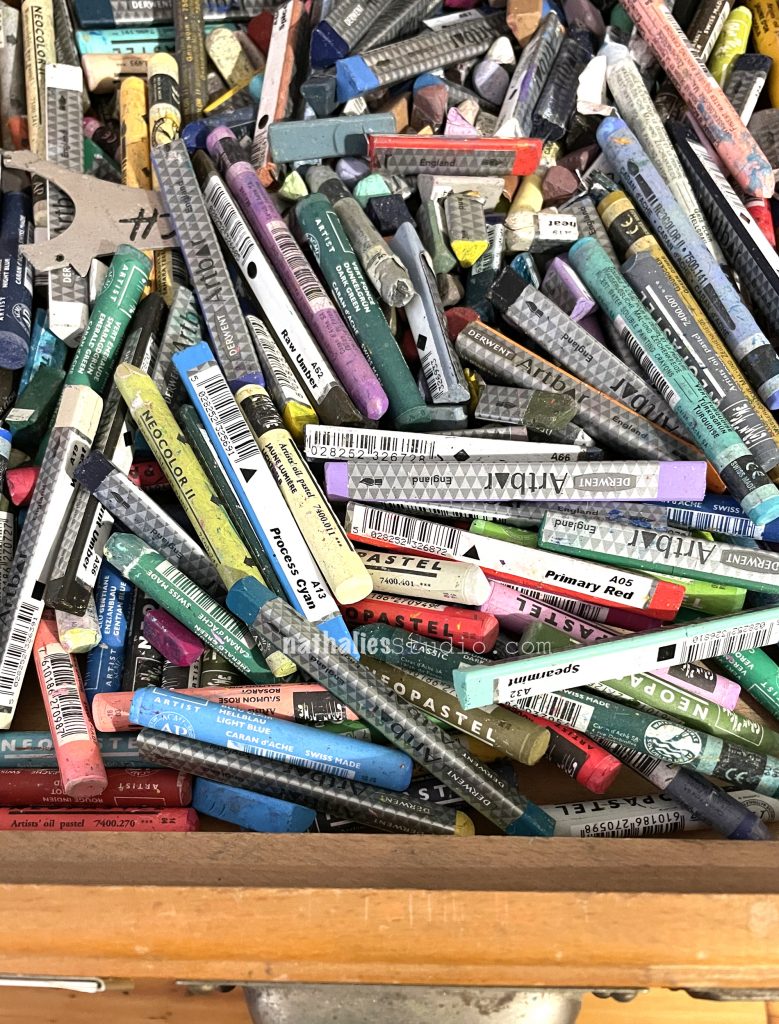 Wow, and I cannot even begin to tell you how much I love the changes! Not only did going through all my art supplies during the shifting and reorganization spark a lot of inspiration, but it gave me a renewed spark going into my work. Tackling this task reminded me how being stagnant can be a hindrance for a creative outlet.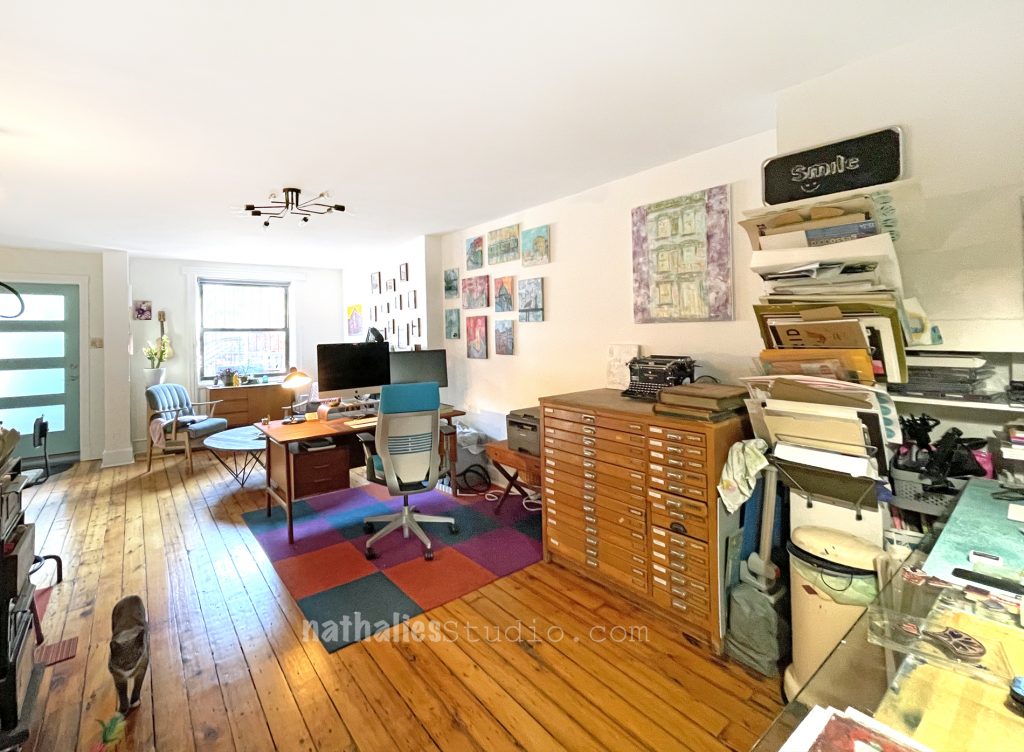 Now, will these be the last changes I make to my studio? Probably not! Times change, work changes, needs will change and so will my studio, but for now it is my sacred happy place and it works well for me.