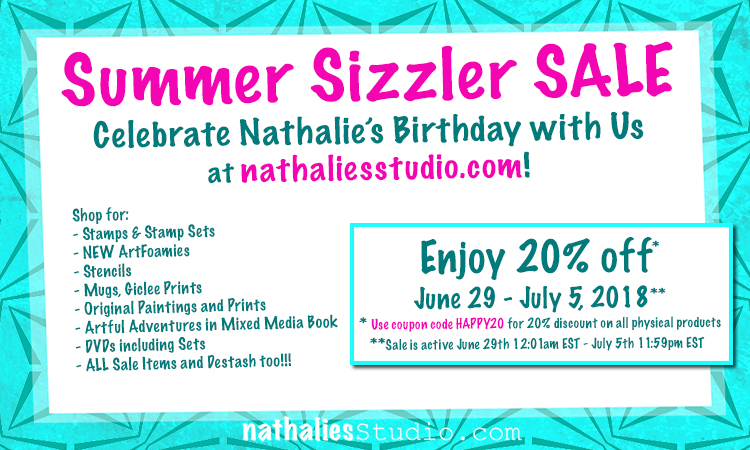 Today is the start of a 1 week (June 29-July 5, 2018) SALE in my online shop. Woohoo! These are happy days around here – I'm celebrating my birthday, 4th of July, and the beginning of summer :)  So for you that means 20% off everything that's a physical product in the shop. Just enter the coupon code HAPPY20 when you check out to save. Here is my online shop where you will find all kinds of goodies like my stamps and stencils, instructional DVDs, my artwork, and my book Artful Adventures in Mixed Media.
This is a special sale because you can save on stuff that doesn't usually apply like already discounted rubber stamp sets and DVD sets, my original paintings and signed and matted drypoint prints, and all that good stuff in my Destash that is already priced super low. I am reorganizing my studio big time so you get to save big time too LOL.
Stock up, put away some stuff for projects and gifts later, and pick up some things you've been eyeing like my NEW foam stamp designs that I just released last week. Now is the time :)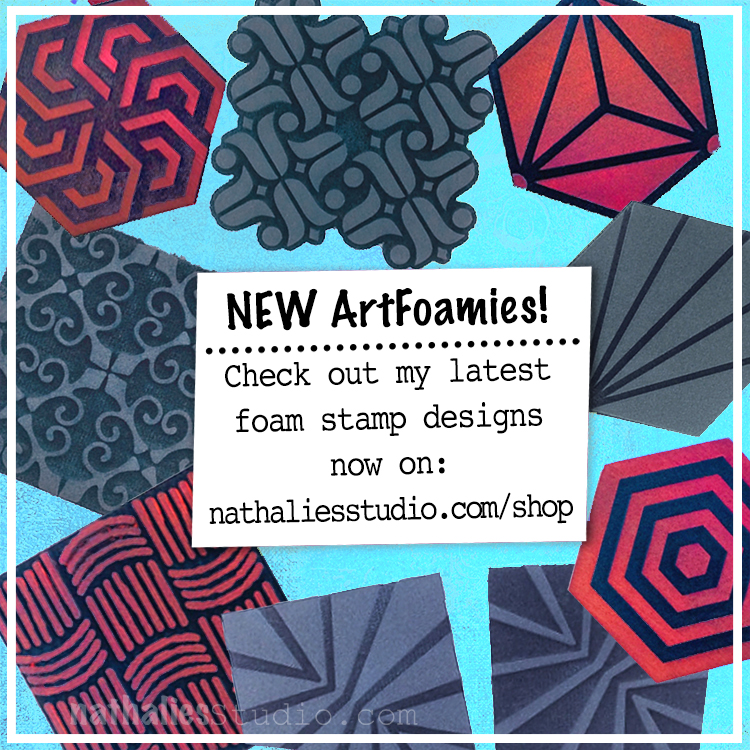 Quantities are limited on the new ArtFoamies so pick those up asap to get them with the coupon.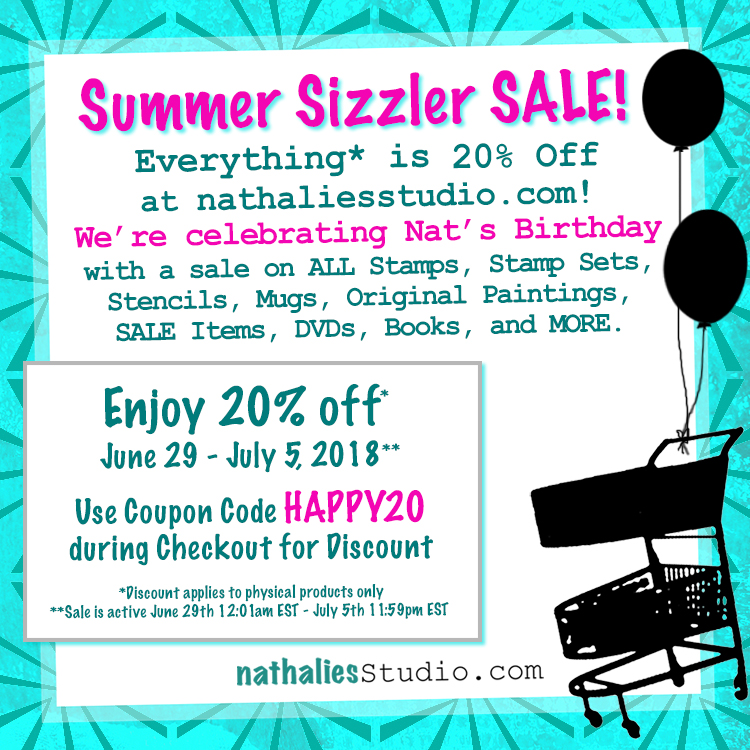 Sale ends at 11:59pm EST on July 5th.