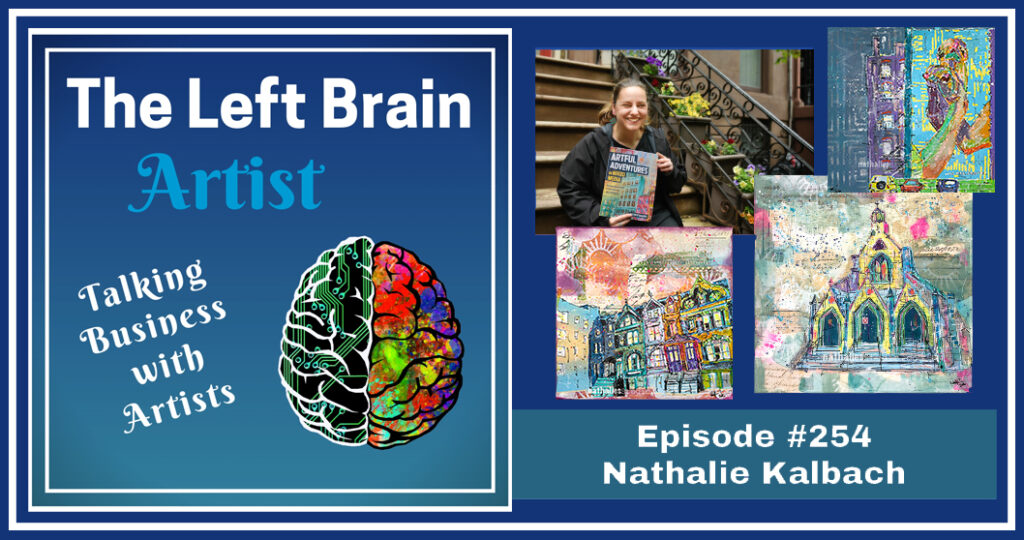 Recently I was invited as a guest on the podcast series called The Left Brain Artist by Suzanne Redmond. We had a wonderful chat about where I'm coming from as an artist (what inspires me and drives many of my creative decisions), my workshop Creative JumpStart 2022, and my book Artful Adventures in Mixed Media.
I really enjoyed our time together and you can listen to the podcast here:
Suzanne interviews a new artist each week and gets tons of different perspectives on what it's like to be a practicing artist. I shared with her my love for architecture and buildings, and my fascination with the stories and history of these structures. I talk about how that research finds its way into my paintings in the colors and marks that I make. I also share how I prepare for paintings by testing things out and just playing in my art journal.
I hope you enjoy listening :)