Welcome to the new n*Studio!
If you don't follow my blog regularly or read through email or a RSS feeds, you might not have noticed the changes yet. But if you're a regularly here, you probably noticed something is different.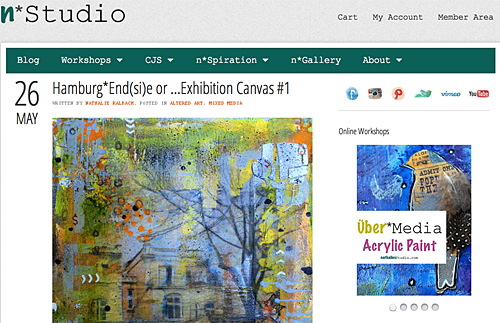 The last couple months I have been working on changing a lot on my blog without changing the look too much. I wanted a better experience for you, so you can access my online workshops easier and find all the inspiration and fun features you need — all right here on my blog.
So, what's new? A lot!
There's a new member area, a shop for my workshops, and an improved navigation to find heaps of inspiration. Let me take you on a tour and show you in a little video:

If you are one of my former online students and want to access your workshops again, here's what you have to do:
Register as a member. You can do this with the link in the top right corner of the page.
Send me an email with your name, email addy and the workshops that you have purchased in the past.
I will cross check and give you access within a few days.
Sorry for the inconvenience but that is the only way to get to your workshops again. I know you will love the new way to access the workshops especially if you have more than one :)
And because I am so giddy and happy about my new website, here is a little something for you: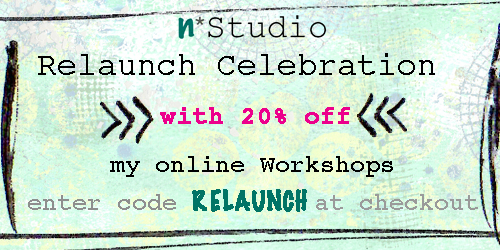 Offer valid till July 10, 2013 11.59 pm CET. Coupon code must be entered exactly as shown at checkout and is case-sensitive. Final discounts will be displayed within the cart.
To take advantage of this rebate on my all of my workshops, here's what you have to do:
Click on "Online Workshops" in the menu for "Workshops" or on the main Workshops page.
Find the workshops you want to purchase and add them to the cart.
Click on "Cart" when you want to check out.
Enter the code "RELAUNCH" and click "Apply Coupon" to get 20% off
I hope you like my new site and will celebrate with me!
Let me know what you think :) Have a wonderful and creative day!
Nat