Ok so sometimes you find yourself in the section of the museum where everything is very serious – religious iconography, portraits of nobles, political events from long ago. But I want to show you a new way to see these sometimes stuffy paintings: Classical Art Memes! Yes there is a whole lot of them out there and they crack me up every time.
Here we go – something about your last museum visit maybe?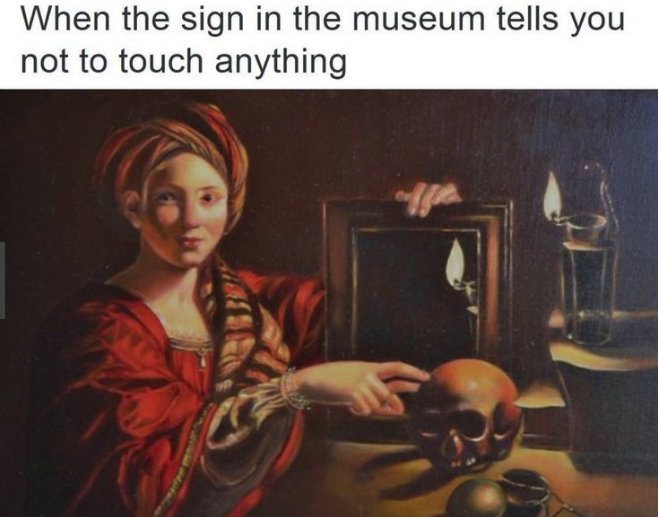 Dining out – something I totally relate to:
And even better…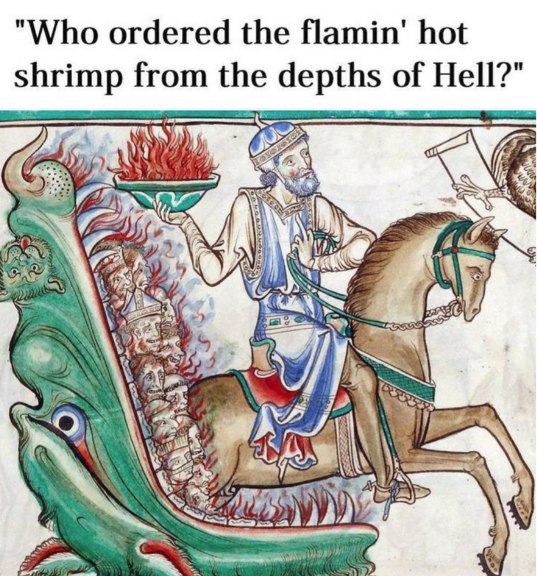 For anyone who maybe just had a trip to the dentist: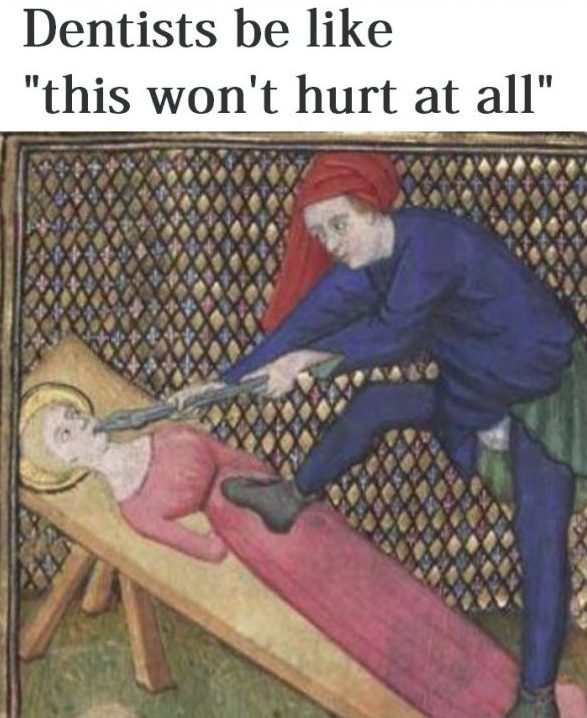 And… It's flu season so: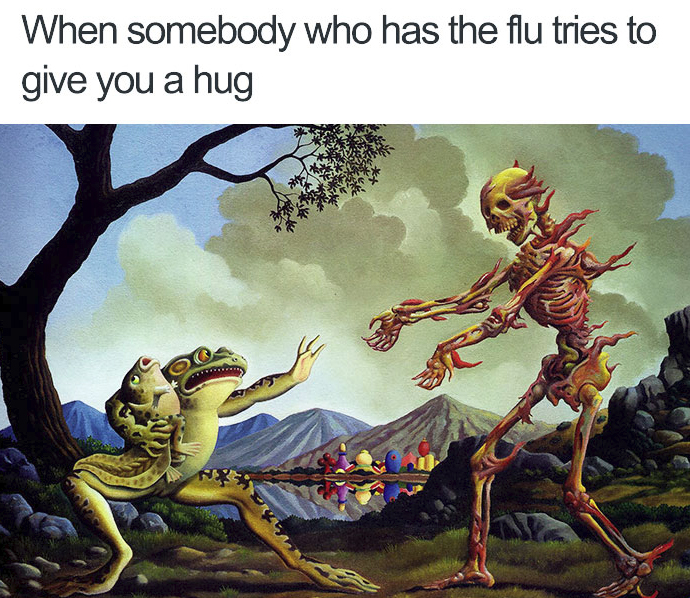 For all you designers and architects: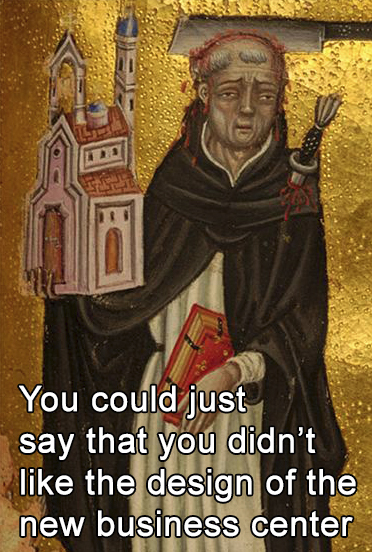 And of course the artists :)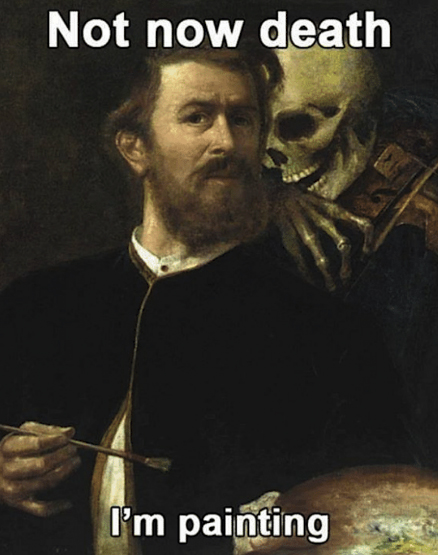 An internet search for Classical Art Memes will open up a world of hilarious distraction for you. Be careful if you are trying to avoid procrastination though!