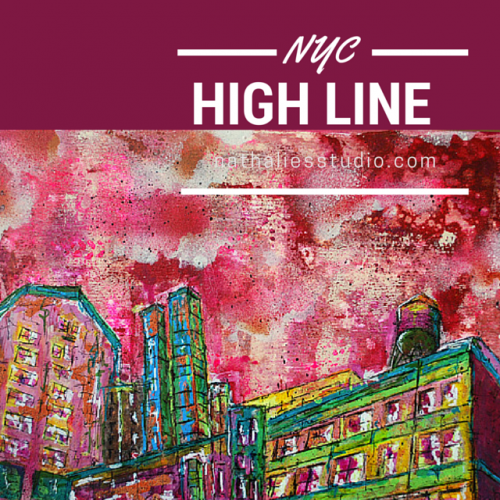 This painting is inspired by the High Line in NYC.
I really love the whole idea of having an elevated park and my favorite about it is the different perspective it gives of NYC .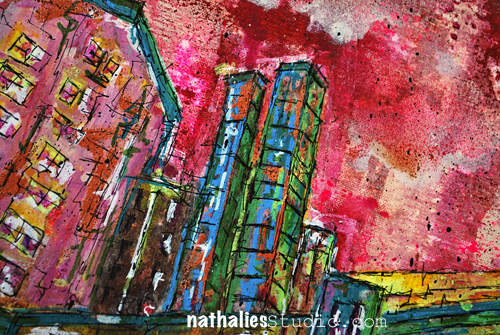 Probably every one of my visitors was "forced" to go there as it is a good excuse for me to walk there myself. I just love how different everything looks in any season , light and time.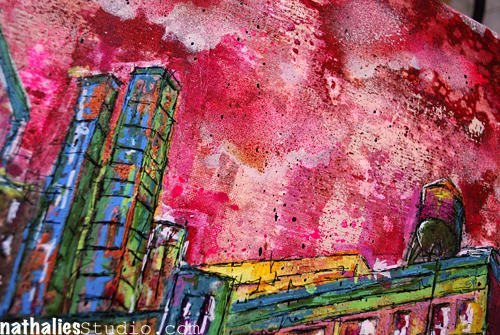 I feel the High Line is a different way to connect with this buzzing city. I chose a very different color scheme than usual for the background of this painting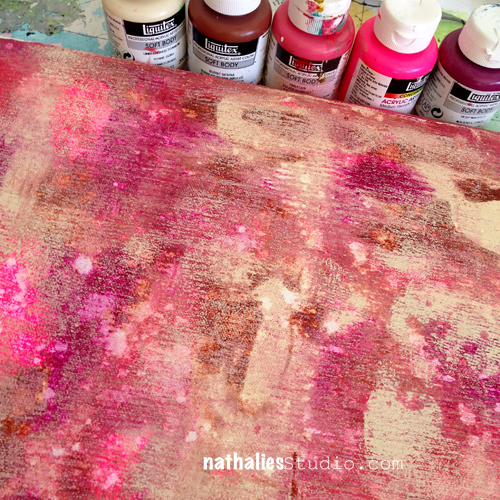 – Unbleached Titanium, Deep Magenta, Fluorescent Pink, Burnt Sienna and Hibiscus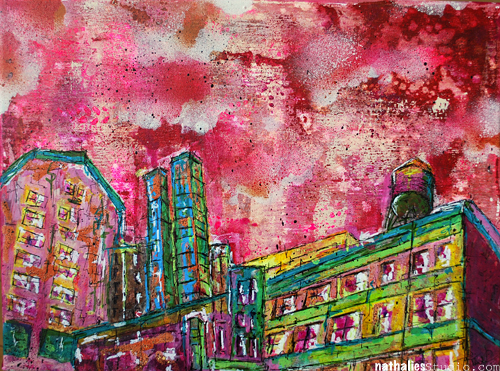 As always for those of you interested- here are the supplies I used:


Have a gorgeous day