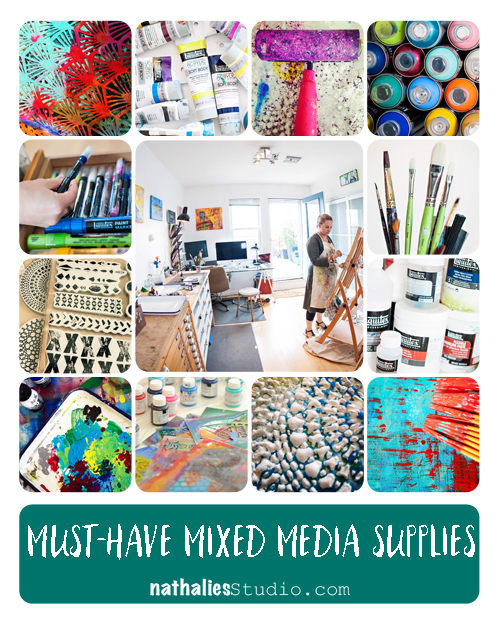 Tomorrow I am starting a new series called: Must-Have Mixed Media Supplies.
I often get emails asking me about my favorite tools or supplies and I love those emails because they make me think of why I tend to use some supplies all the time.
Is it laziness? What is it about these items that make me grab for them whenever I create a Mixed Media Project?
One of the answers is "I use them because of their versatility of usage" .
I love supplies I can use in many different ways – they bring out the researcher in me, the experimenter, the crazy girl, the one that wants to know , to play, to create and to inspire others.
This is an updated and more informative version of my Mixed Media Essentials Series I  did a couple years ago :) In fact …it will be JAM packed ;)
Let me take you the next couple months on a little journey on my Must-Have Mixed Media Supplies and explain why I I use them, how I use them and where I used them.
Hope I will see you tomorrow for the first Post in this series!