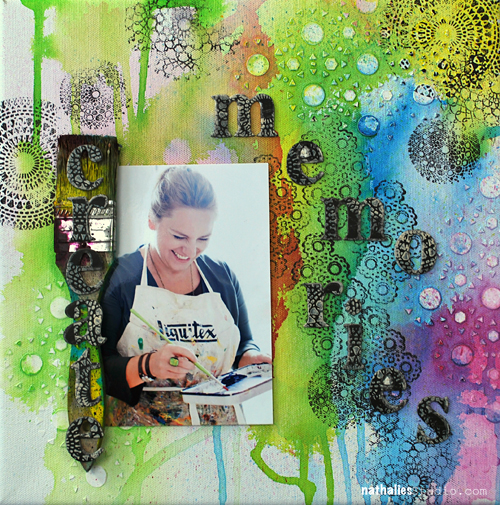 I haven't done canvases with photos in a long time and I really had a lot of fun to create this super easy canvas for the Stampendous CHA booth for my new Stamp Set section :) The stamps are trickling now into the first shops- the are just starting to ship out. I will post a list of stores soon! Using the Kaffee Klatsch Stamp Set which also includes a free stencil, I took the stencil, laid it down onto the canvas and using a nice Painter's Knife I spread some Heavy Gesso over the Stencil.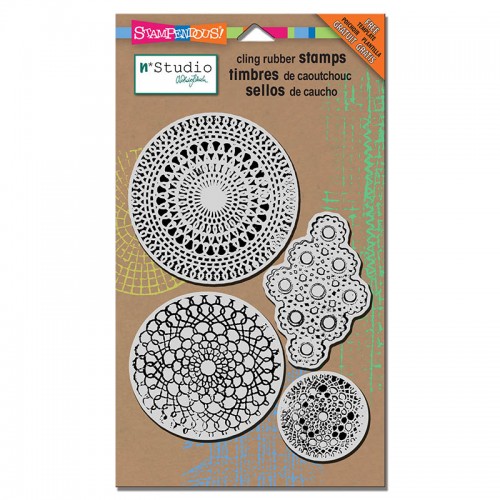 After the stenciled images dried, I used some Liquitex Acrylic inks and added them to the canvas using a water spray to mix them at areas, take off some ink, make the ink run and drip and drop . Super fun!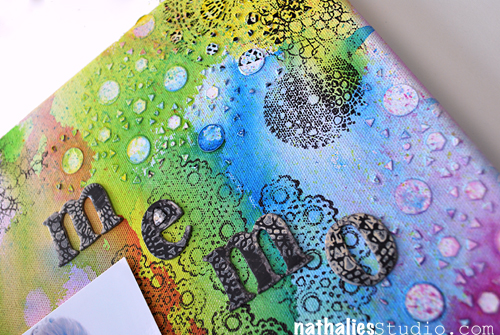 When the ink was dry I just stamped with the Kaffee Klatsch Stamps and Archival ink on top of the canvas. I splattered some Soft Body Paints on top of an old and dried up brush (yup- if you forgot to clean it and ruined it- you might as well just incorporate it into your art work or craft projects, right? ) . I applied the photo with double sided tape and the heavy brush with Heavy Gel Medium.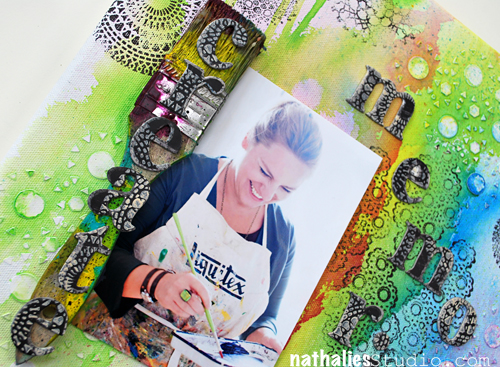 I used some old black chipboard letters and to unify them more with my background design, I stamped with one of the round Kaffee Klatsch stamps using  Liquitex Unbleached Titanium White on top. Since most self adhesive letters won't hold forever on canvas, I applied the letter also with a thin coating of Gel Medium.
Here is a list of all the supplies I used


Have a gorgeous day!
Nat