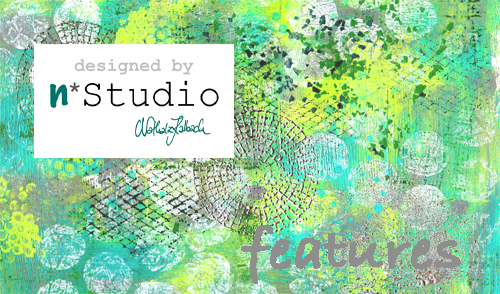 One of the things that make me really giddy is when I spy someone using my new stamps by Stampendous or also my Stencils with StencilGirl Products 
 So I thought once in a while I would feature the work of those wonderful talented people with a new Series called: designed by n*Studio features:…..
And today I feature: Keren Tamir
I met Keren in my class at CHA this January  which was awesome, but I  have been seeing her wonderful work for quite a while now. I was super thrilled that she was using my stamps and including templates – so let her show you what fun Scrapbooking Projects she did with them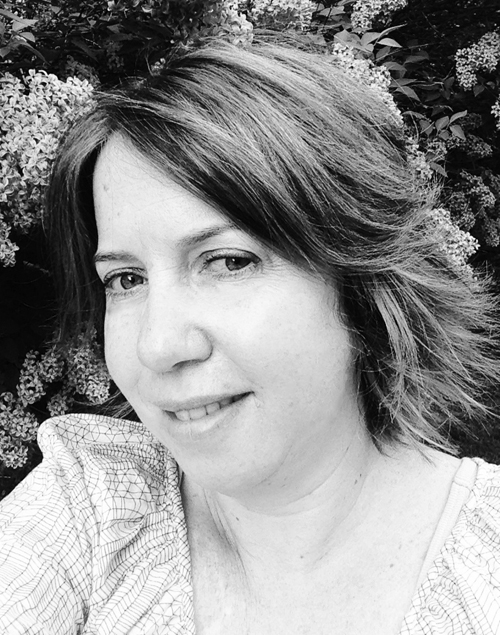 My name is Keren Tamir and I'm 39 years old. I am a wife to a wonderful husband who is very supportive of my scrapbooking and a mother of two amazing kids; a 13 year old boy and a 7 years old girl. I've been scrapbooking for 11 years and I mainly scrapbook about my family. I love to create and experiment with many different mediums and techniques.
My style incorporates a lot of mixed media but I love to use lots of flowers and vines in my projects. I also love using lots of different mediums on my layouts as well as stamps and stencils. My style is always evolving and that's one of the things I love about this art.
One of the main reasons I started scrapbooking was to preserve memories and photos for my children. However over the last couple of years, I've started to enjoy another aspect of scrapbooking. I love the artistic outlet that it gives me. I love to create and I'm passionate about what I do.
To see more of my creations you can visit my blog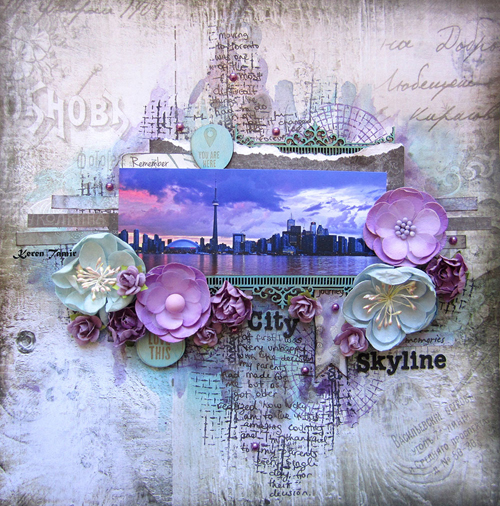 The projects I'm featuring, use the fabulous stamps that my friend Nat Kalbach designed for Stampendous.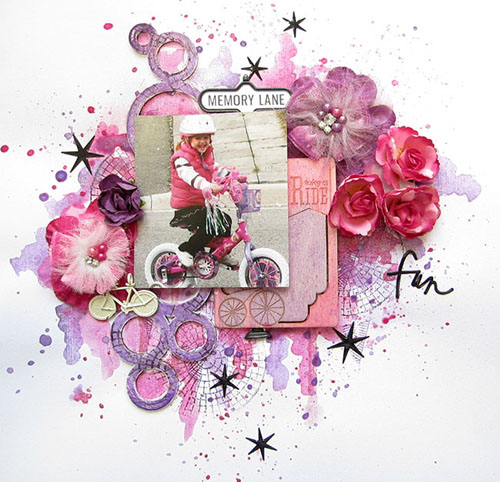 These stamps are just so amazing because they create texture on my projects. I love using them to create different types of backgrounds on my designs. The stamps are so versatile and can be used for many different types of projects such as layouts, tags or OTP's.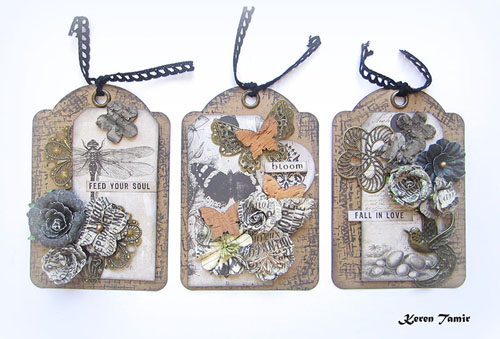 You can see how I used the burlap textured stamp in some of my projects.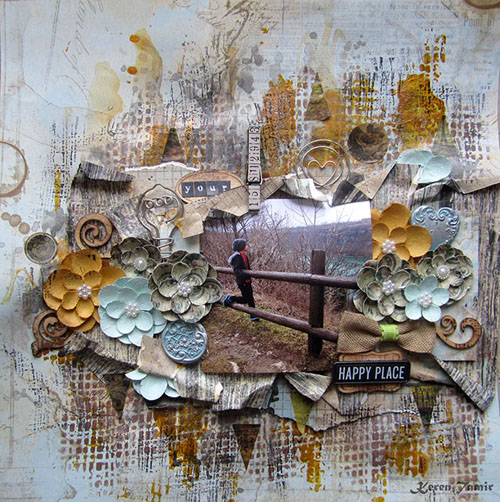 It gives my layouts a rustic feel as if they are part of nature.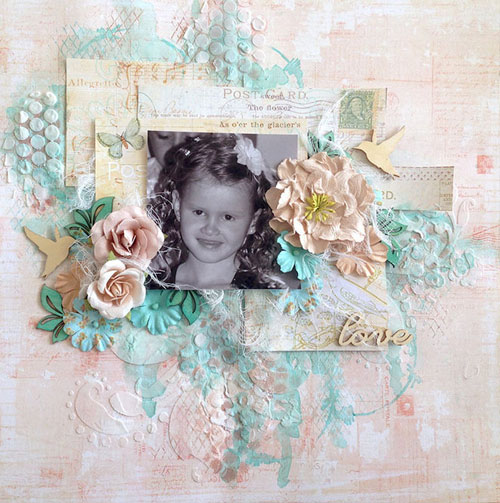 Thank you Keren, I loved how you used the stamps to create this layer of natural texture and how you incorporated them into your femine grungy projects. Love them!!!
Here are the n*Studio products that Keren used:

thank you for visiting today- have a gorgeous day