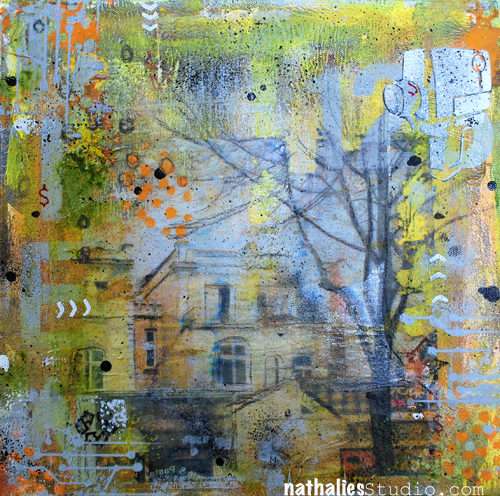 This is the first of my canvases I did for an exhibition here in Hamburg in August. Since I am moving to the States soon – I want to say good-bye to Hamburg by using things that are gone by now in Hamburg too or things that are Hamburg for me. Hence the exhibition name I chose- It is a wordplay which cannot be translated really ;)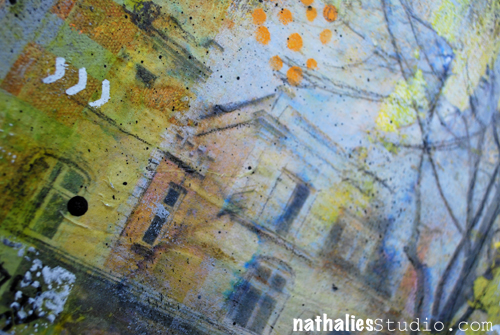 This beautiful house was in a street that I worked and lived for a long time – it just got torn down- they are doing it as I write…I worked in this street for 13 years and I lived next to this house about 8 years. Every time I passed this house I thought how beautiful it would be to own this place. It had a little portuguese cafe in the front where I spent many fun hours with different friends drinking a yummie Galao and fresh pressed orange juice and eating delicious little pastries like Pastel del Natas.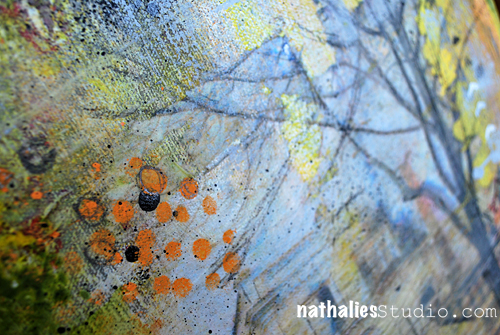 I loved creating this canvas- it let me indulge in all those memories connected with this place …and unfortunately also crave portuguese pastries- LOL. Off to work on the next canvas :)
How did you say good-bye to places you moved away from?
hugs
nat
Related articles