There is a lot to think and say about Nietzsche…not here though- LOL- but this quote above by him…is a smart one! So…let's get a bit philosophical…sigh ;)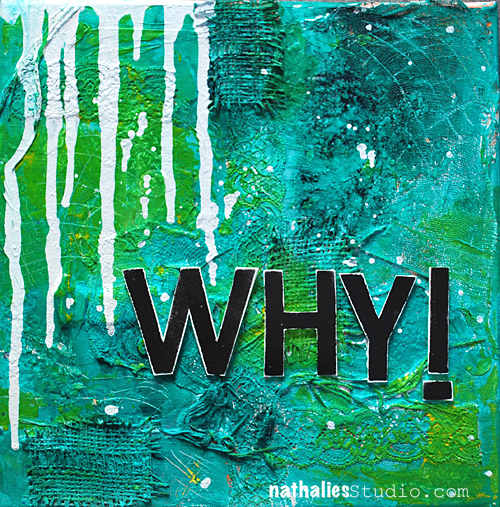 I have thought long about my word for 2013. Last year it was "transform". I transformed in different ways, than I anticipated. But still I guess I transformed…2012 was a hard year for me…in many ways. A lot of questioning in different directions…and over the question how to do certain things, I lost my reasons why I was doing them.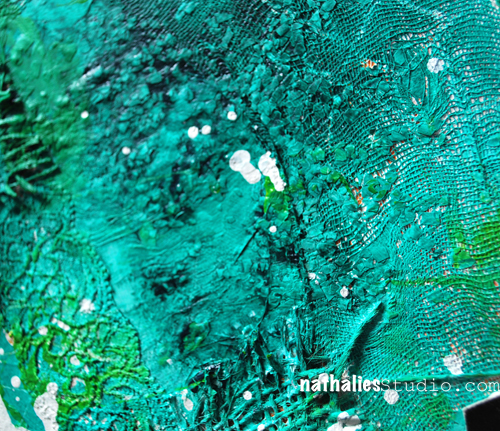 Why did I quit my job, why did I become a mixed media artist, why do I blog, why do I do Creative JumpStart, why do I take care of my great-aunt, why am I on the house condo committee, why ….?
Everything last year was just about : How? How to manage financially, how to get further with my art, how to keep up with blogging, how to organize Creative JumpStart and how to take care of all things related to taking care of an elderly person, how to …HOW..?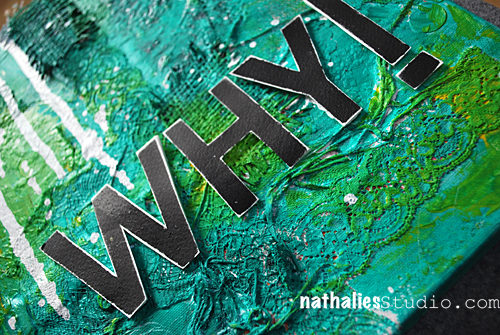 I lost myself in the how… and that although I do so perfectly know WHY! I do know all the why's to those things. I do ! I just need to keep my focus on that instead of how…the rest will just come …hopefully LOL. Just today I had to remind myself  again on the why I do something…
that's WHY! ;)
Ah- and the canvas…well it is the old one from last year – "transform"- was transformed- so there ;)
Have a gorgeous day!
Huge Hugs
nat