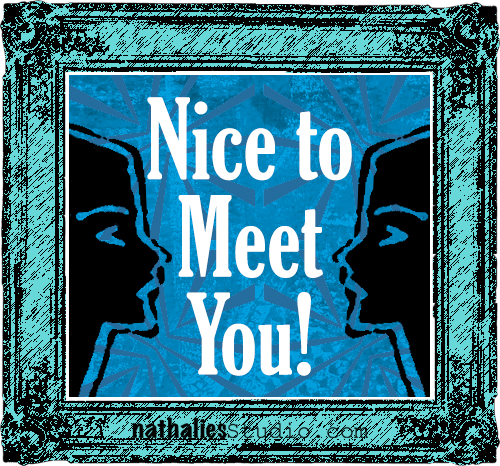 Hello and welcome to another edition of Nice to Meet You! From time to time I learn about some amazing artists out there who are working with my stamps and stencils and are creating some pretty fun and exciting projects. It's always inspiring to see what others do with my designs and sometimes they even introduce me to a new way of seeing the pattern or a new technique to try on my own. Today I'd like to introduce to you Frieda Oxenham!
---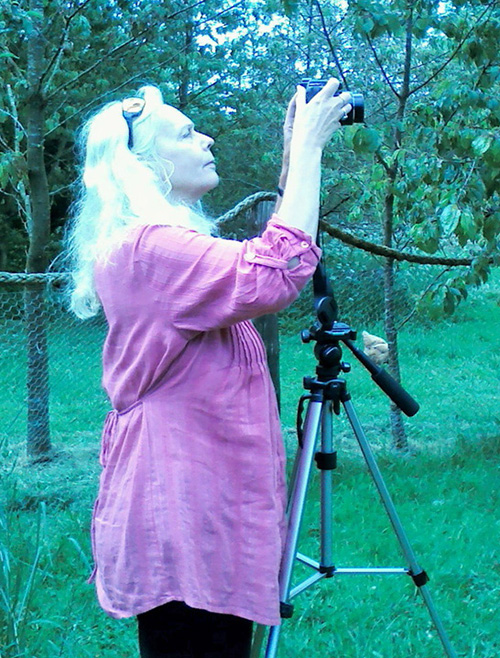 Please introduce yourself to our readers:
I am an award winning artist working mainly in textiles and mixed media. My work has been exhibited widely both nationally (here in the UK) and internationally and has won many prizes. I also love photography. I am very lucky to live in the beautiful Scottish Borders, some 15 miles south of Edinburgh. Originally I'm from The Netherlands.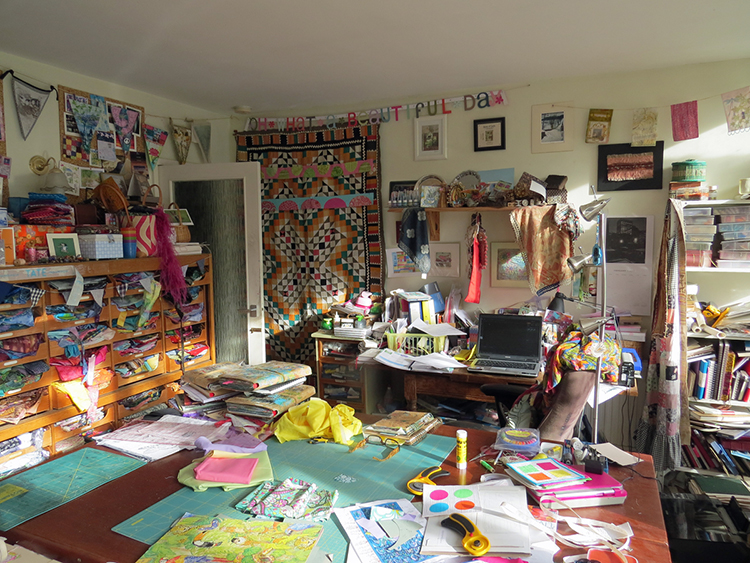 How do you make time to be creative?
I'm a fulltime studio artist. I used to make a living giving talks and workshops about my textile work,   but now I'm fortunate enough to dedicate myself entirely to making the art and exhibiting it.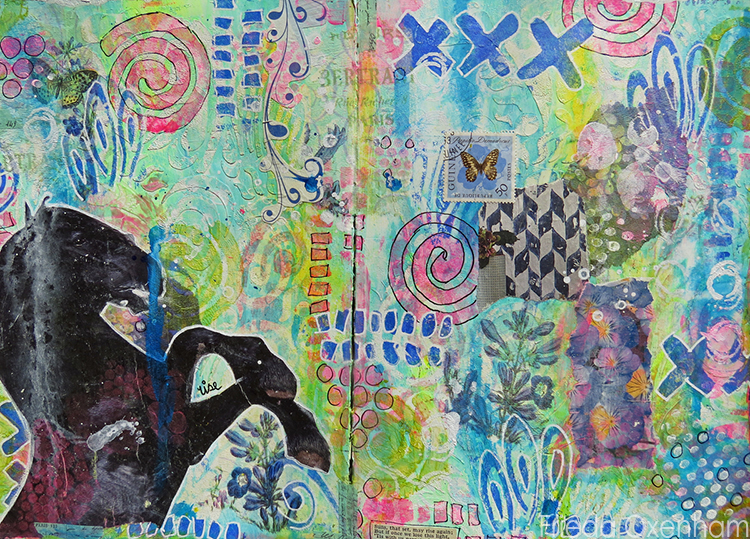 What are some of your favorite n*Studio stamps / stencils?
I totally love Nathalie's Batik stencil as well as all of her patterned ones, especially Mesa Verde and Hamburg. It's great to have some patterns available as art foamies too. Her new Stroll through the Hood 1 is a favourite stamp set (after my visit to New York last year), and her Marks stamp set is a must as far as I am concerned.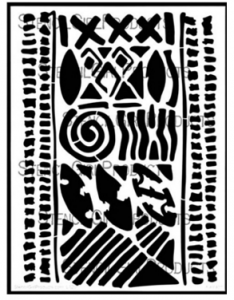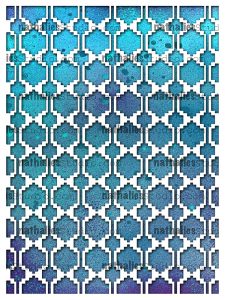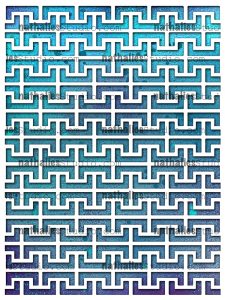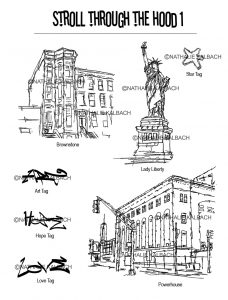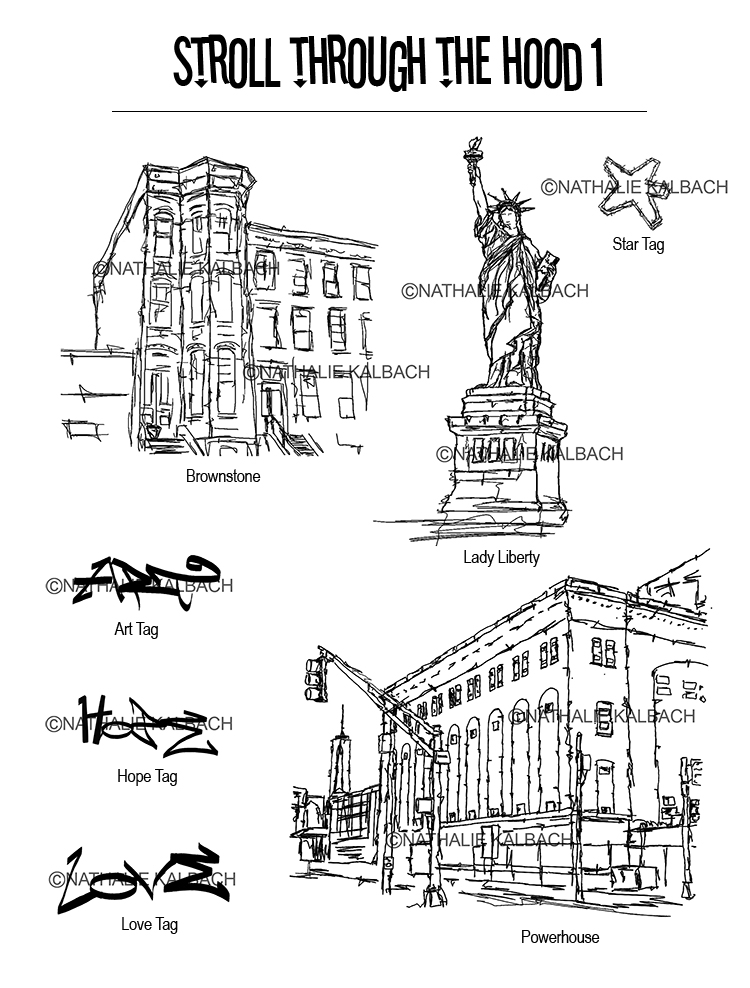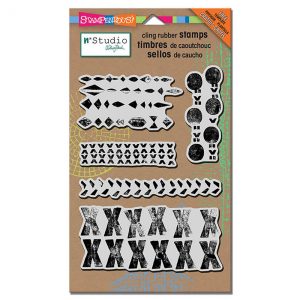 How do you love to use them?
They all make great backgrounds and thus become an integral part of my own art. I like to use bits of them, rather than the whole so that the patterns and images peek through. One of my favourite techniques for doing this is to apply paint to the pages of my journal, and then remove it with a baby wipe through one of the stencils.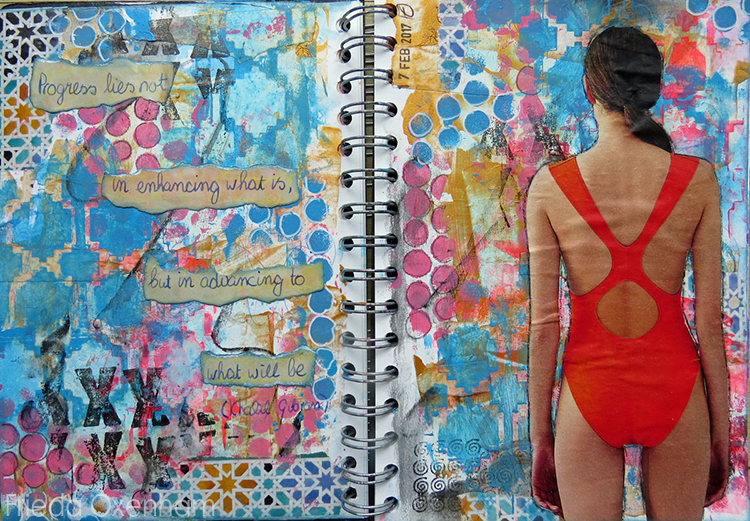 What is your favorite medium to work in?
It's getting very hard to answer this question. A few years ago I would have answered without hesitation: making my textile hangings, but I'm spending more and more time working in my art journals. Fortunately I don't have to make a choice and can do both. I'm also hoping to make that final step into painting on canvas soon too.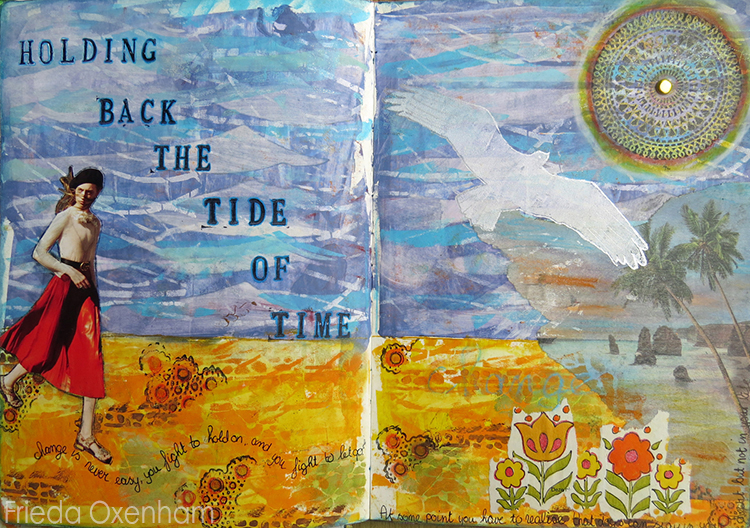 What inspires you to be creative?
I've been making art for almost 30 years now and can't imagine not doing so. My head is full of ideas and I'm only afraid I won't have enough time to execute them all. Colour is probably my greatest inspiration.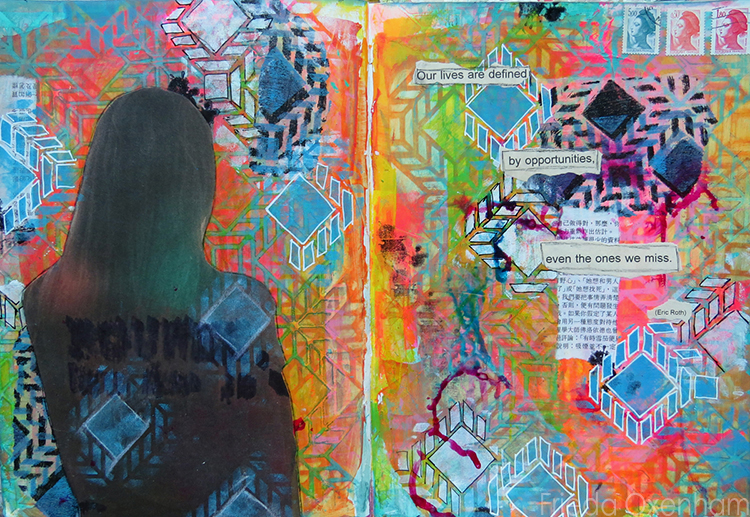 Do you have a favorite artist?
It would be almost impossible to choose only one. Or even just two. And it would vary depending on what day you ask me! But here goes: Klimt has always been a shining example with his love of decoration and gold, as far as my quilts are concerned. For mixed media Basquiat is a great inspiration and it was a wonderful moment to come face to face with his actual work for the first time during my visit to MoMa last year.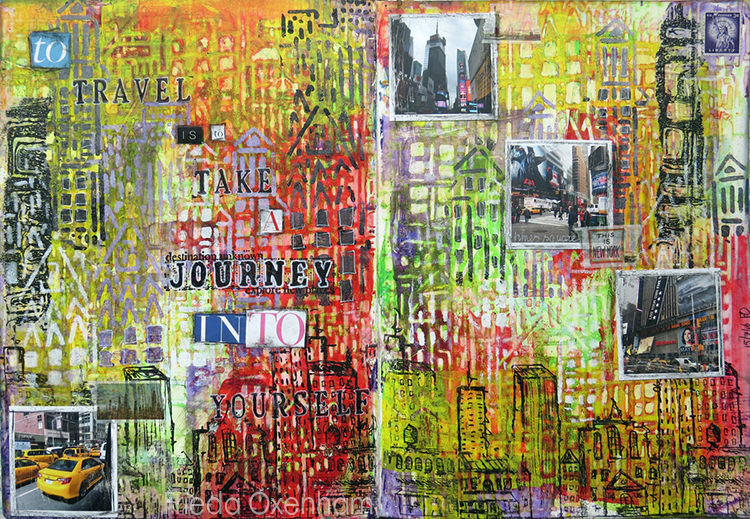 How did you get into art-making?
When I was young it was expected that I would go to university as I was quite good at studying, so I did. It took me quite some time to realize that what attracts me to art is the making of it. Back in 1990 I accompanied a friend to an exhibition of contemporary embroidery, fell in love instantly and that has proved to be the start of an enduring love affair. All the other art I also make springs from there.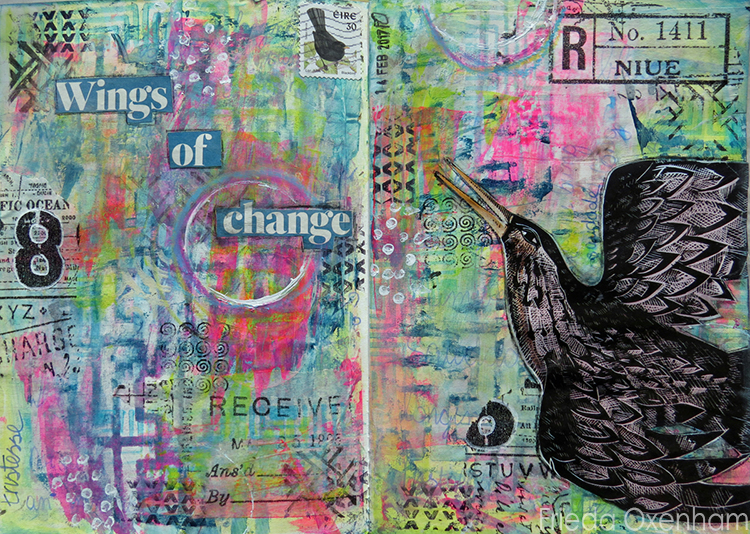 In three words, how does your art-making make you feel?
Fulfilled, joyful and excited.
---
Thank you for sharing your artwork and your story Frieda! I loved hearing about your own transition into artmaking and how your work is still evolving over the years.