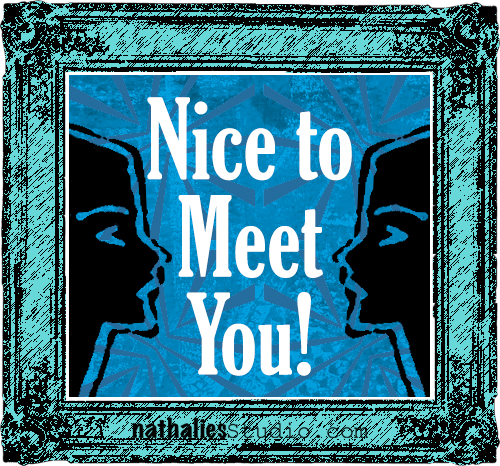 Hello and welcome to Nice to Meet You! Today I'd like to introduce to you the very talented Maura Hibbitts! From time to time I learn about some amazing artists out there who are working with my stamps and stencils and are creating some fun and exciting projects. It's always inspiring to see what others do with my designs. Sometimes they even introduce me to a new way of seeing the pattern or a new technique to try on my own. That's what I'd like to share with you today. Let's meet Maura!
---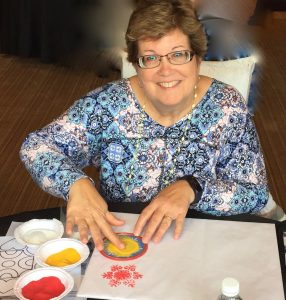 Please introduce yourself to our readers and tell us where you live:
Hi, I'm Maura Hibbitts. I love to work in mixed media and play with color! I especially like to use my imagination when creating my art, and am often inspired by books I've read or places I've traveled. I live with my family in upstate New York in a small rural village on the border of the Adirondack Park. I am blessed with a beautiful view of the mountains outside of my studio area (a corner of our living room).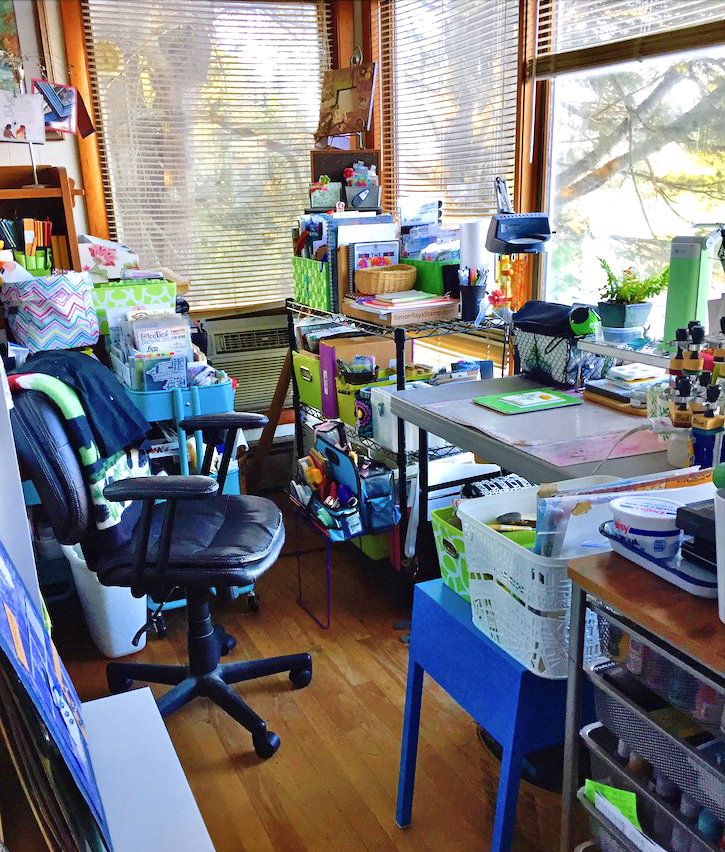 How do you make time to be creative?
The short answer is, I retired from many years of teaching science, LOL! The longer answer is, I have always tried to live a creative life. I would bring art  and creative projects into my science classes at work. When my sons were growing up, my creative time was late in the evenings when I stamped out cards, sketched, colored, embroidered, and worked on scrapbooks. It was important to me, so I found the time for it.
Now, I usually go to exercise classes in the morning and work on my art in the afternoons.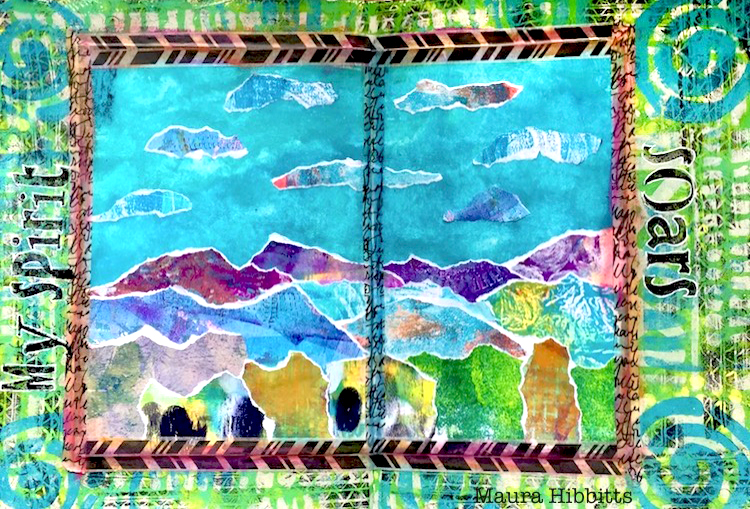 What are some of your favorite n*Studio stamps / stencils?
I love the Elephant – the stamps and coordinating stencils are great! Another fave is the Wired set. I also really like the Batik Art Foamies and Batik stencil, and the sketch stamps from around the Stroll through the Hood sets, like the Brownstone.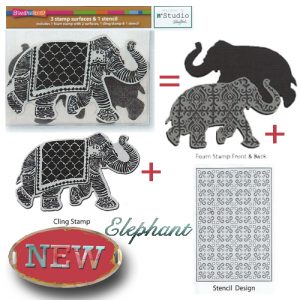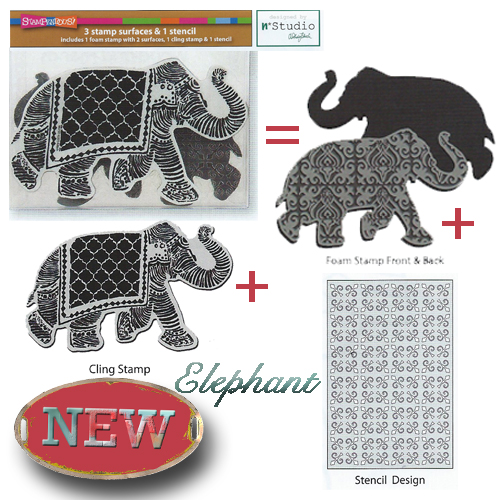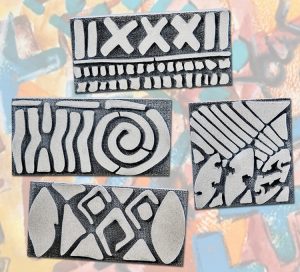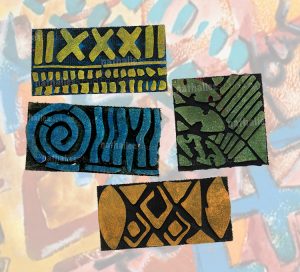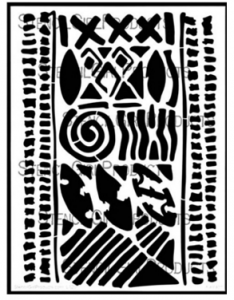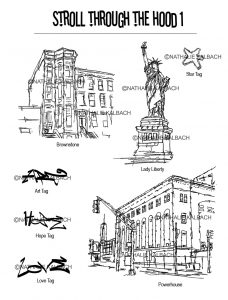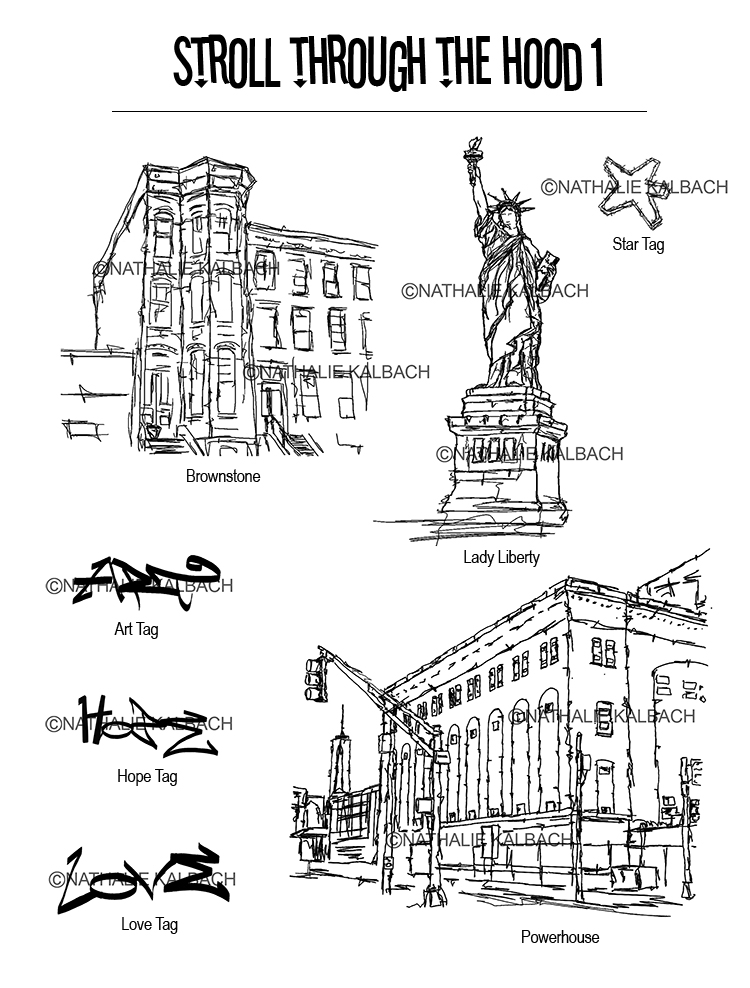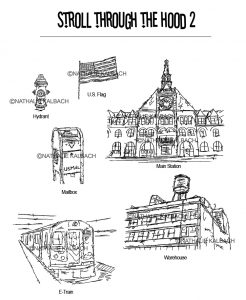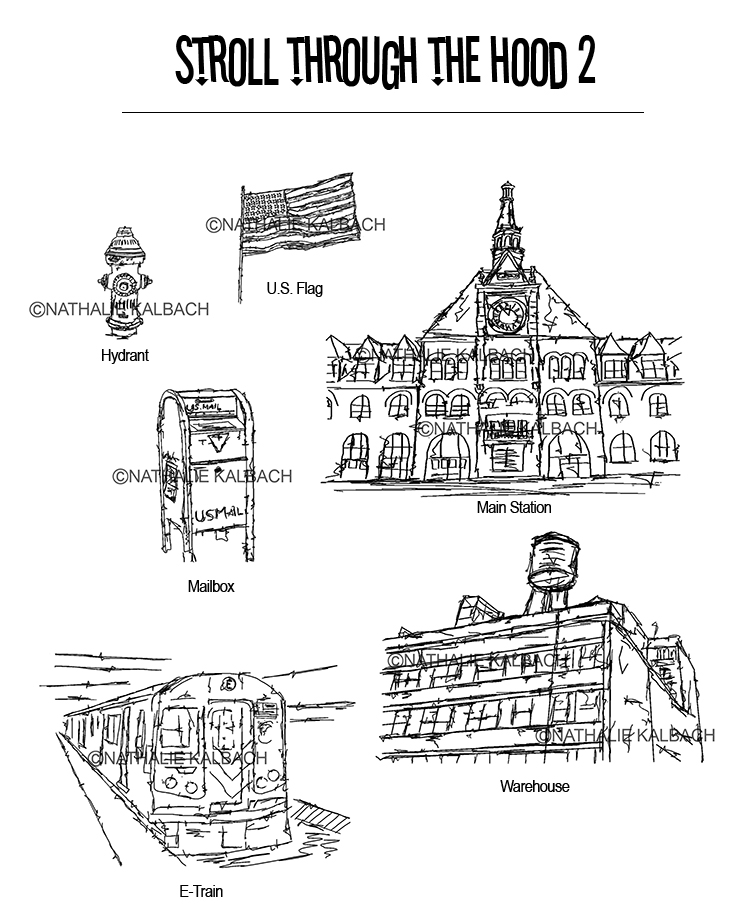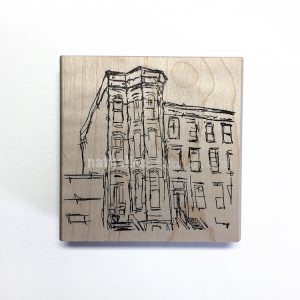 How do you love to use them?
I find myself reaching for Nathalie's stamps and stencils most often when I am working in my art journals or creating an altered piece. I also like to use a lot of them for mark making when I am creating a layered piece.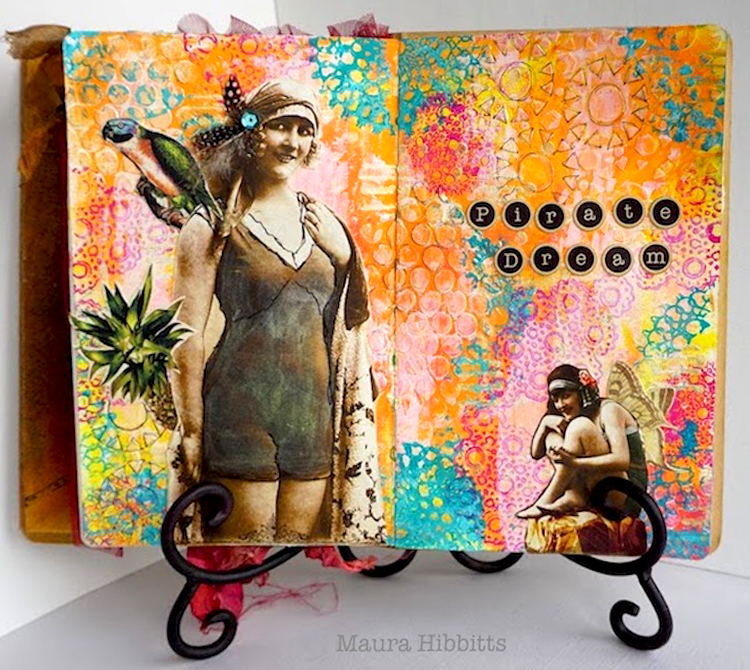 What is your favorite medium to work in? 
Hands down, acrylic paints! A few years ago, I had never used acrylics, then signed up to take some classes with Nat, where she opened the world of possibilities that acrylics offer. I learned so much in her classes and have been working in this medium ever since.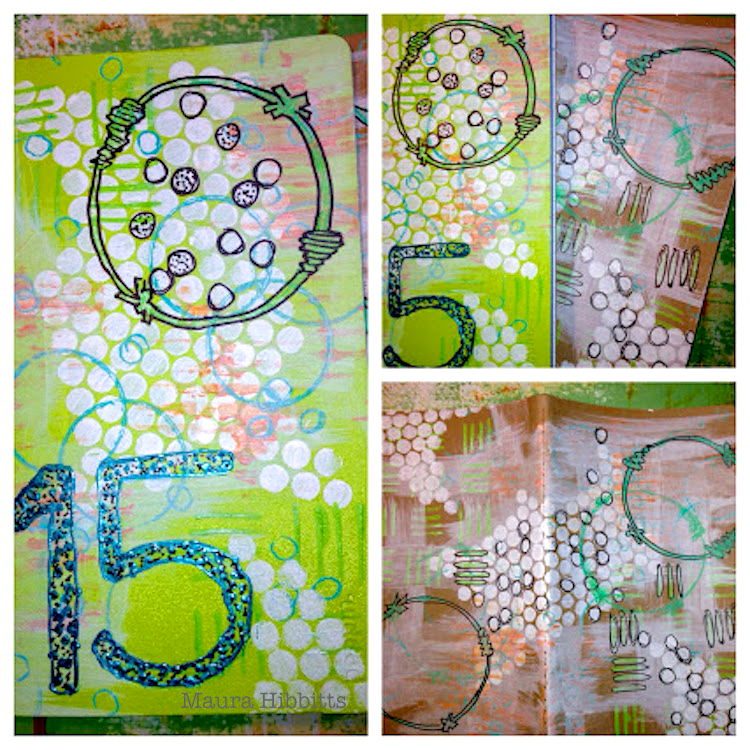 What inspires you to be creative? 
I draw my inspiration from the world around me – colors, shapes, designs and ideas from nature as well as the human world. I often will take photos of details, like an interesting door, or a pattern in the water, and use these to jumpstart my art. I love to read, and books often inspire me to use my imagination. I am a lifelong learner, and I get a lot of inspiration from classes I take and the amazing teachers out there, both in person and online, like Creative Jumpstart each January.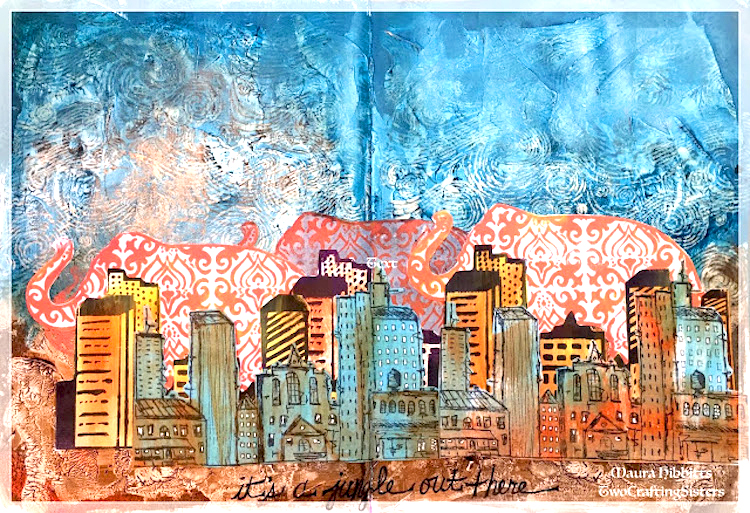 Do you have a favorite artist?
I like a lot of artists, from old Masters to contemporary, and I truly admire so many mixed media artists today, but don't really have one favorite.  Rather, I have a favorite painting – Fumee d'Ambre Gris (Smoke of Ambergris) by John Singer Sargent. This painting just seems to speak to my spirit, and I love to view it at the Clark Art Institute.
How did you get into art-making?
I set a goal for when I retired from teaching, and that was to develop my art and the right side of my brain. I had taught classes at my local scrapbook store which got me started working with different product lines and challenging myself to see what I could create with them. I wanted the challenge of working with a design team, and I can proudly say I now work with three, and I think really pushed my art-making forward.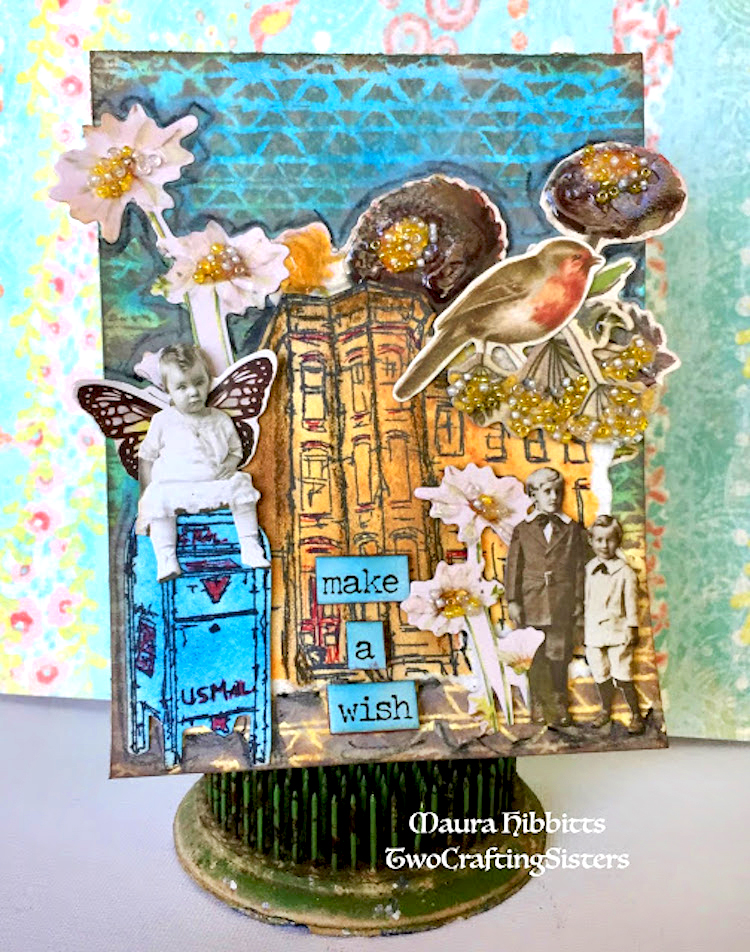 In three words, how does art-making make you feel?
Joyous, Fulfilled, Balanced
---
Thank you Maura for sharing your art and story with us! Stay tuned for more Nice to Meet You! posts to learn about other artists :)