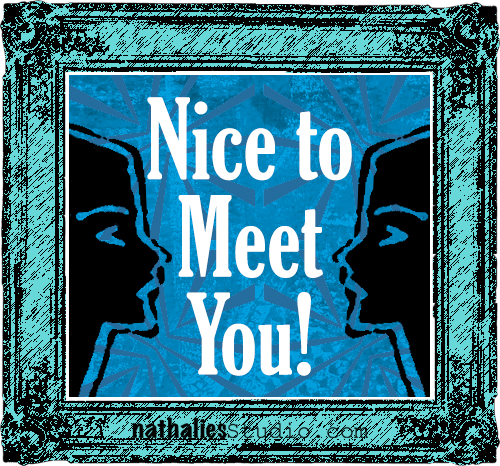 It's time to get to know an artist with… Nice to Meet You! Today I'd like to introduce you to the inspiring art and story of my newest Creative Squad member Tania Ahmed! I are so happy to have her on the team and I thought this would be a great way for all of us to get to know her :)
---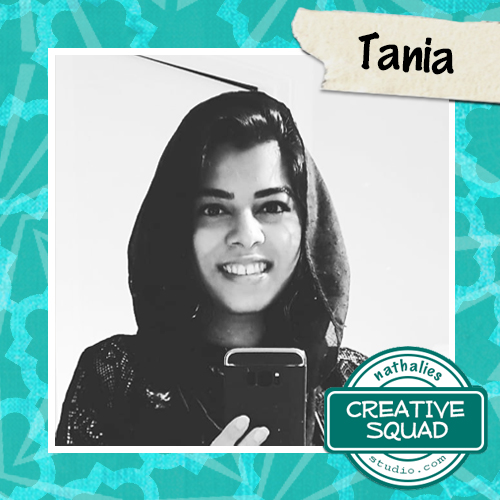 Please introduce yourself to our readers and tell us where you live:
Hi! I'm Tania Ahmed a crafts tutor, blogger and creative from Hertfordshire, UK. I've been actively working in the crafts industry for over 6 years now. I am grateful to be able to contribute to the industry in my own little way. I love working with people and at the moment I produce creative content for magazines and craft manufacturers and teach at independent stores, craft shows and for local charities. I also work part time as a professional interpreter and I do financial administration for an interpreting agency. I am originally from Pakistan and have lived in the UK for 10 years. My work in the creative industry has introduced me to many new hobbies and the sweetest of people including Nat!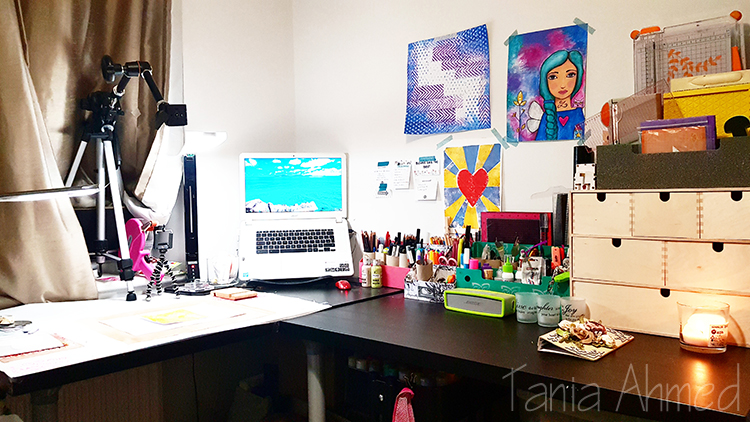 How do you make time to be creative?
I have to make time to be creative to flourish and function as it is so deeply entrenched in me. I have been creative all my life so I feel the need to express my creativity regularly. I can be found either crafting, enjoying (amateur) photography, writing, gardening or cooking. I try and incorporate some sort of "arting" into my daily routine. I either craft on days when I am at home or craft at night which suits me as I am a night owl!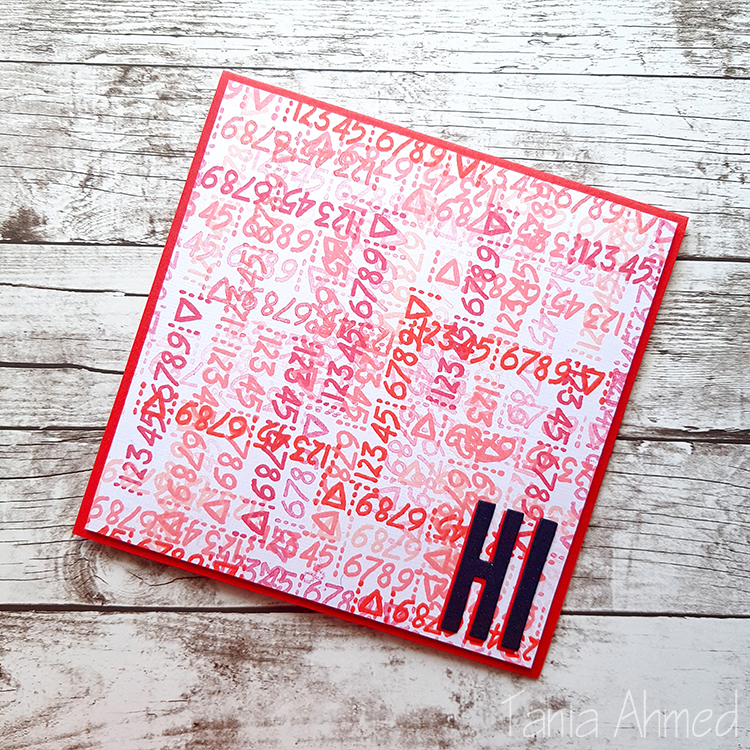 What are some of your favorite n*Studio stamps / stencils? 
All of the ArtFoamies and the Stroll Around the Block Cling Rubber Stamp Set.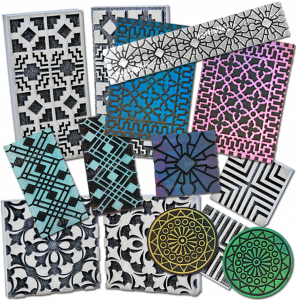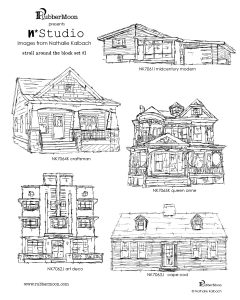 How do you love to use them?
I sometimes teach block printing which I adore as I love building patterns. I find it very relaxing! I am really looking forward to using Nat's designs on fabric and stitching on them. I also love Nat's sketch style building stamps which are perfect for colouring in which appeals to the intricate-detail-crafter in me, haha!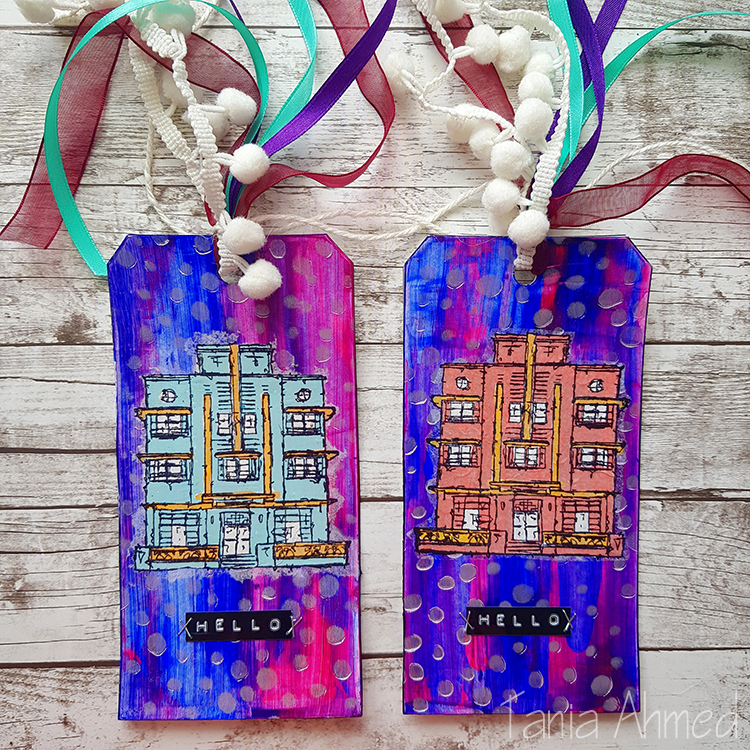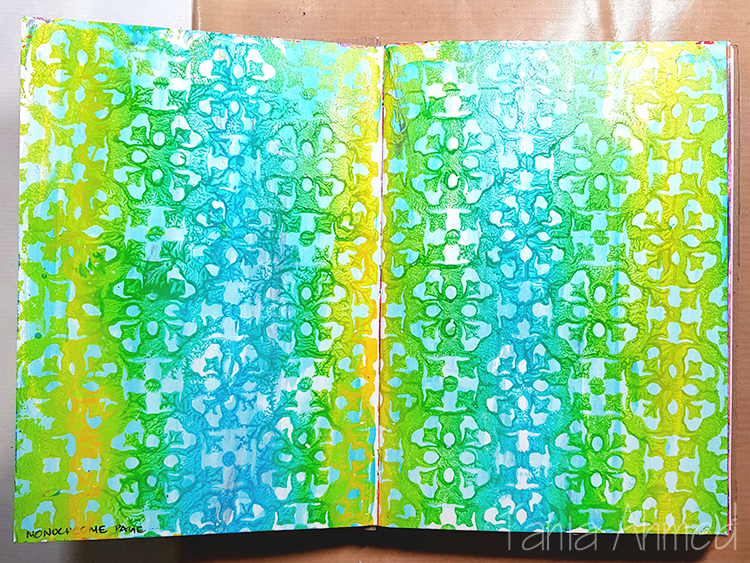 What is your favorite medium to work in?
Embossing powder and acrylic paints. No question! Basically anything that will make my hands looks like a rainbow at the end of a craft session, the messier the better. At the moment I am really into mixed media and papercrafts.
What inspires you to be creative?
I am inspired by nature, bright colours, good conversations, textures and trying new creative techniques. And tea … lots of tea! I also love focusing on individual products and discovering unique ways to use them. I would highly recommend Creative Jumpstart to someone looking for inspiration as it is an awesome introduction to many different artists, techniques and new kinds of art!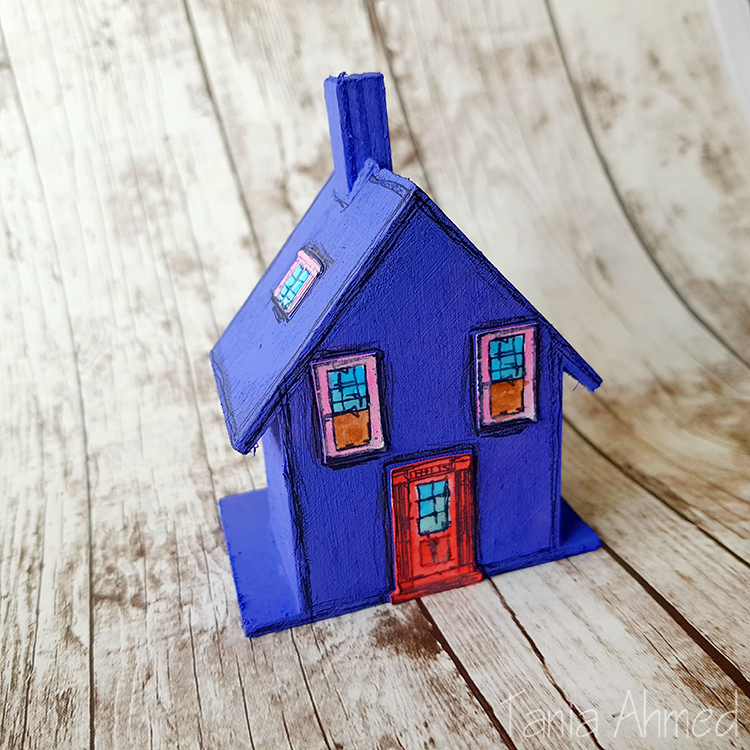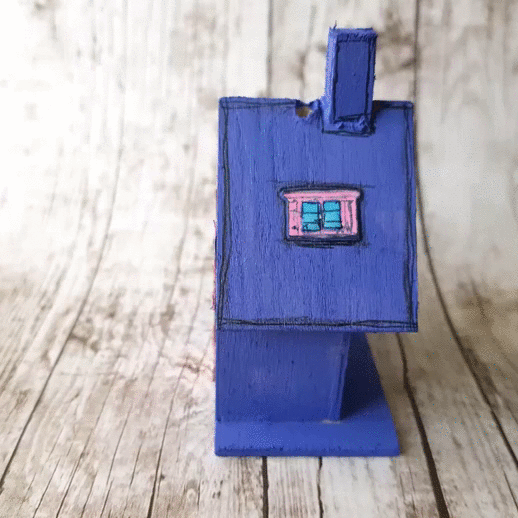 Do you have a favorite artist?
I have far too many favourites, but if I am pressed to name one it would be Frida Kahlo.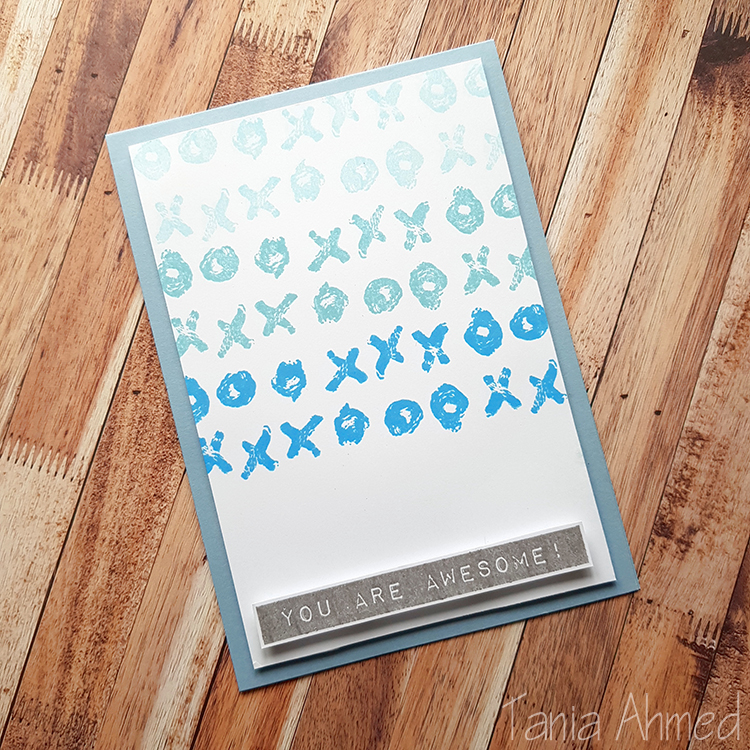 How did you get into art-making?
I have been crafting all my life and growing up have been surrounded by creative people. My aunts and grandmothers either knitted or sewed or embroidered. I grew up wearing dresses my mother lovingly sewed and played with a giant doll house that my father made from scratch. He is a very talented carpenter. I never thought I would pursue creativity as a profession until a few years ago when I was encouraged by friends and family to pursue my passion.
In three words, how does art-making make you feel?
Uplifted, nurtured, wondrous.
---
Thank you Tania and a BIG Welcome to you from the Creative Squad! We can't wait to see what creations you dream up beginning in April :) Here are some of my stamps and stencils that Tania used:
And if you had fun learning about Tania, be sure to check out all of my Nice to Meet You features on the blog – they are super inspiring! And join the Creative Squad on Instagram for weekly project ideas.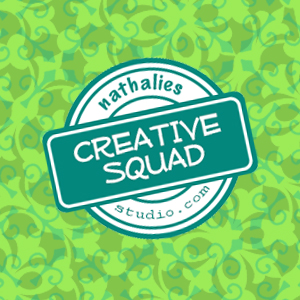 SaveSave
SaveSave
SaveSave