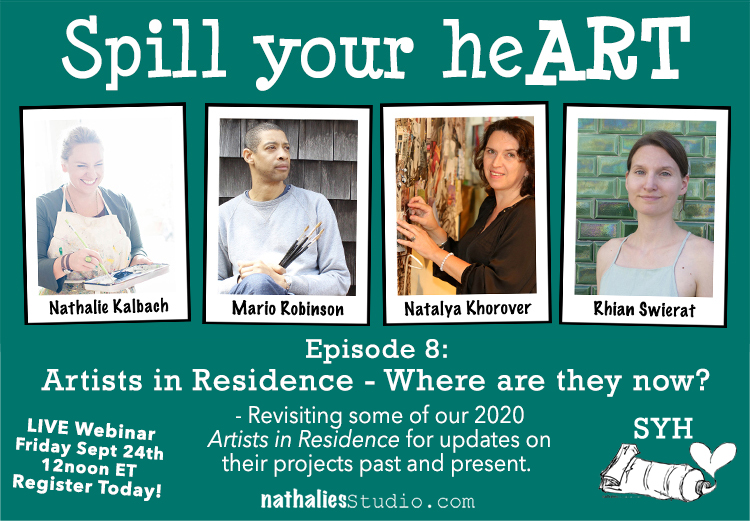 Join me tomorrow, September 24th at 12noon ET for my latest Spill your heART episode! I'll be chatting with 3 artists who I interviewed last year as part of my Artists in Residence interview series – when we were all in lockdown and "artists in residence" at home.
Register HERE to attend this live event.
Mario Robinson, Natalya Khorover, and Rhian Sweirat will be here to talk about what they are up to, how those lockdown projects turned out, and to let us know how they are approaching their artmaking these days.
Spill your heART is my monthly webinar series where I get together with artists from around the world to discuss the nitty gritty of being an artist, creating, finding inspiration, staying on top of things, navigating social media, and so much more! It's a great platform for sharing experiences and advice and best of all, our audience gets a chance to participate in the discussion in the live chat and can even ask the panelists questions live in the Q&A. Register to attend this live event.