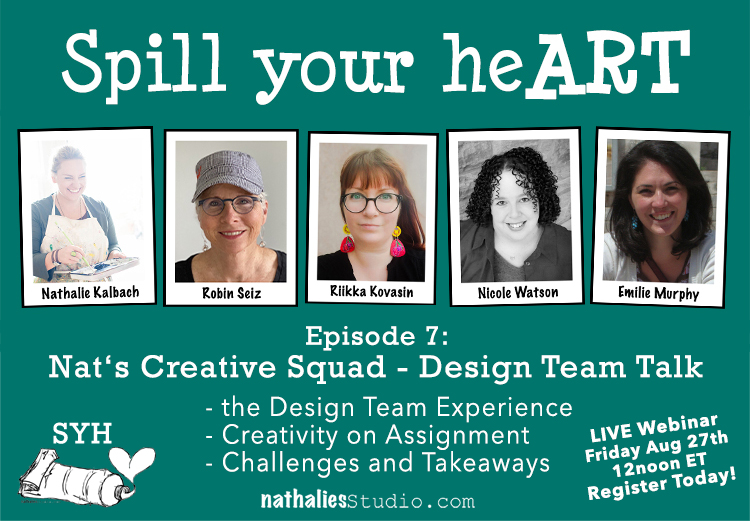 Get ready for my Creative Squad on tomorrow's Spill your heART!!!
I've got 4 of my Creative Squad members – past and present – ready to talk about Design Teams! Have you ever wondered what it's like to be on a Design Team? We'll hear from 4 veterans on what it takes to join one, how to flourish, what it's like to create "on assignment", and what they've taken from the experience.
Register to Attend the LIVE Webinar on Friday, Aug 27th at 12noon ET (NYC time).
My panelists will be Robin Seiz, Riikka Kovasin, Nicole Watson, and Emilie Murphy, sharing their Design Team experiences. Also our audience will have a chance to participate in the discussion in the live chat and may ask the panelists questions live in the Q&A.