My wonderful friend Tina Walker is at it again – she invited several people to join her Stencilfied Prompts. The prompts are music related and each week she is posting a song. You can be inspired by the lyrics, the video, the album cover or anything related and the only restriction is that you have to use StencilGirl Product Stencils. Here is my take on Prompt 12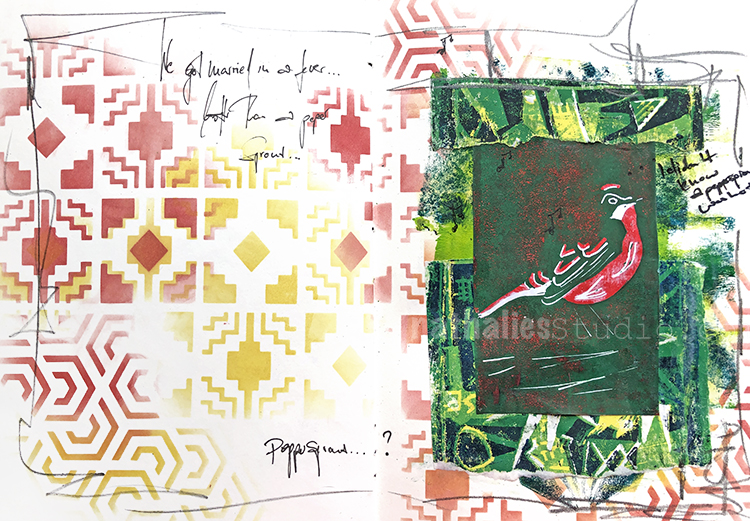 This week's prompt is "Jackson" Johnny Cash and June Carter. You gotta love Johnny Cash and June Carter …but hotter than a pepper sprout?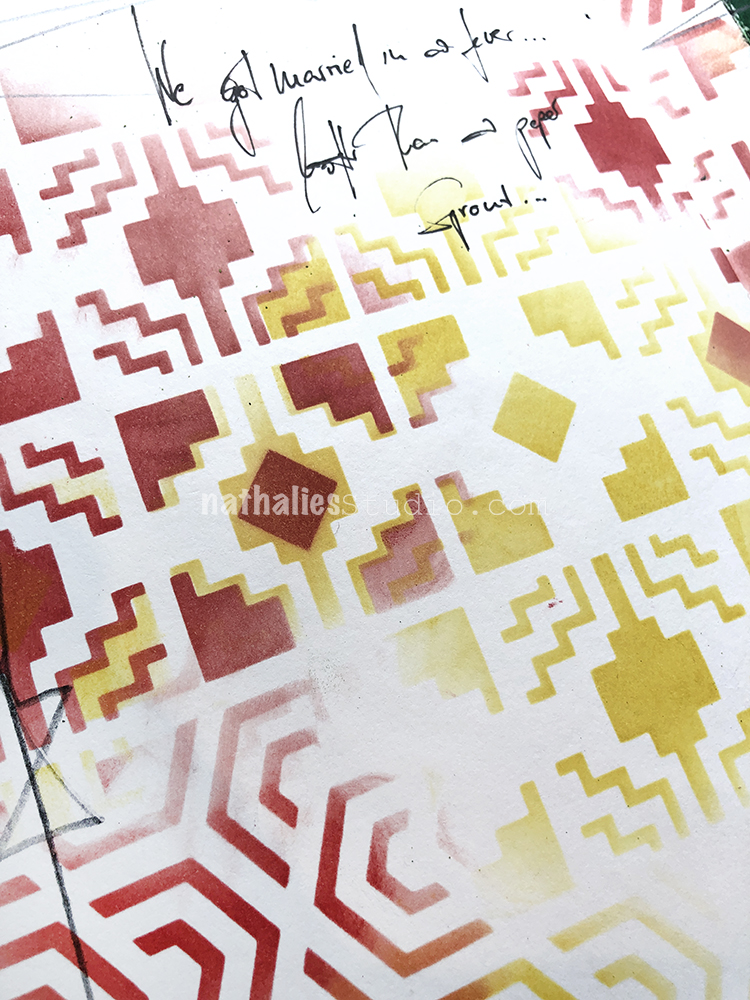 Are they hot too? LOL- anyway I spray painted over my Santa Fe Stencil as well as over my Flower Maze Stencil .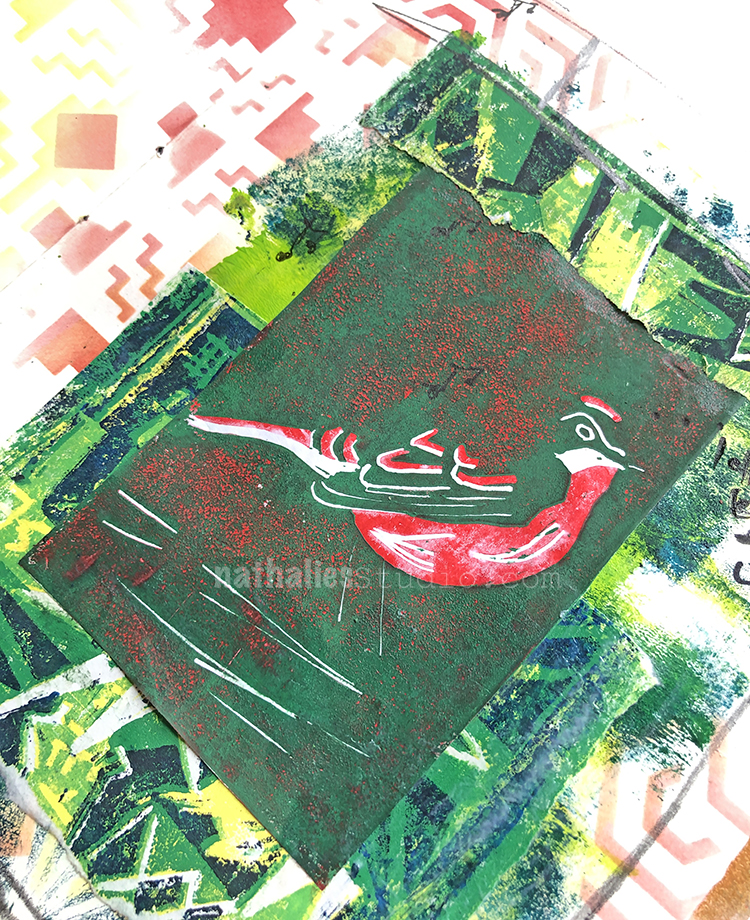 I used also some older prints of mine …because hey …do birds know that pepper sprouts are hot? LOL – Questions over questions …told you I am a weirdo ;)
Here are the supplies I used: