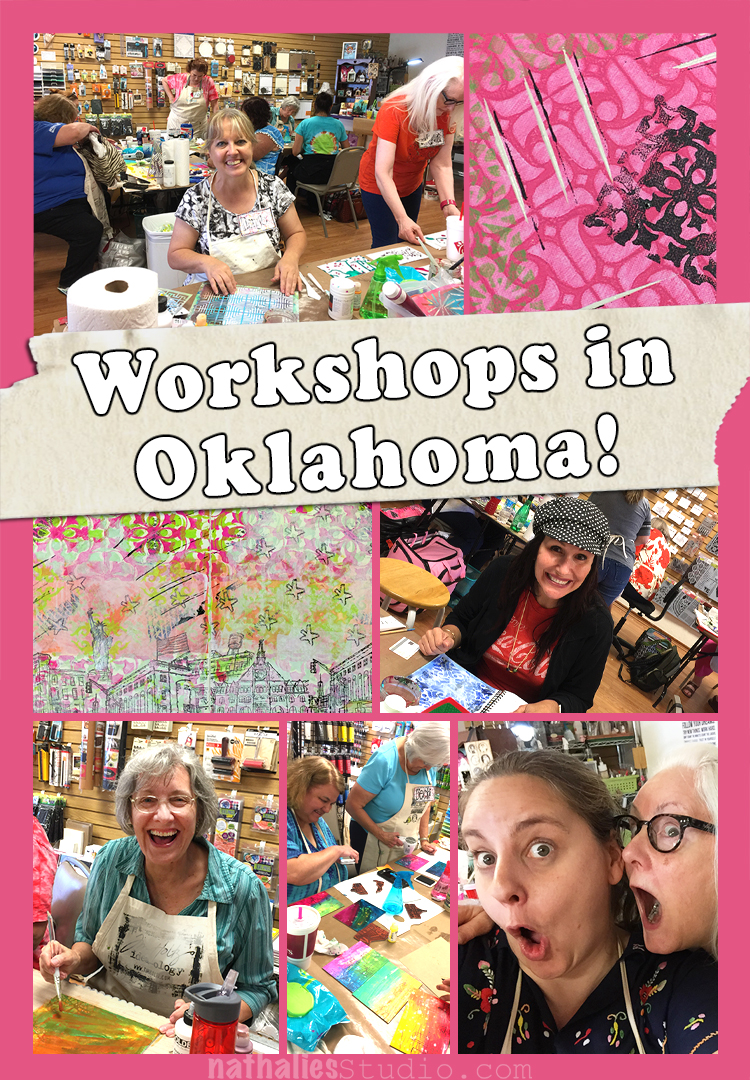 As always I had a fantastic time at My Heart's Fancy in Oklahoma. It was my third time teaching at this wonderful store and Maura makes my stay always most enjoyable.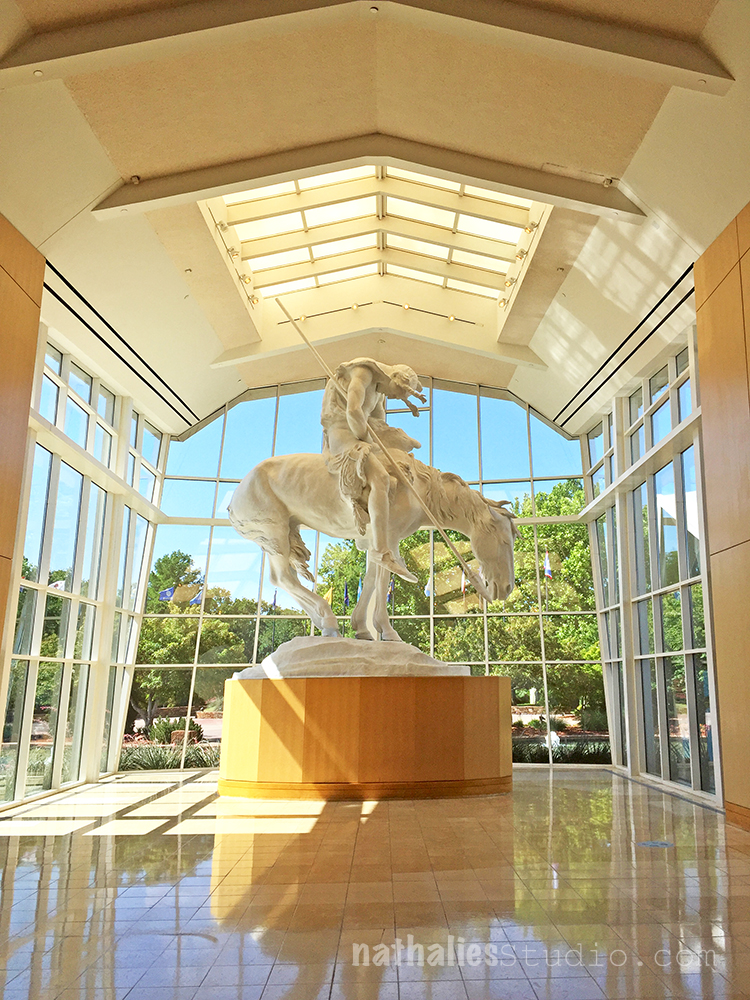 Friday morning we went to the National Cowboy and Western Heritage Museum. It was an interesting visit and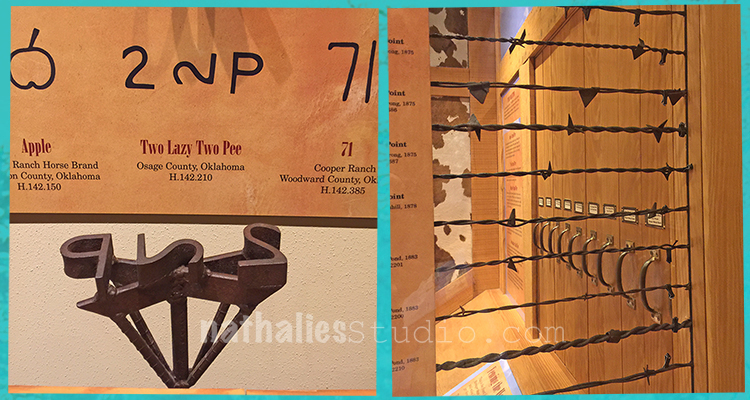 I definitely learned more about kettle branding and barbwire when I ever thought was there to know :) 1000s of different ways to make barbwire -who would have known.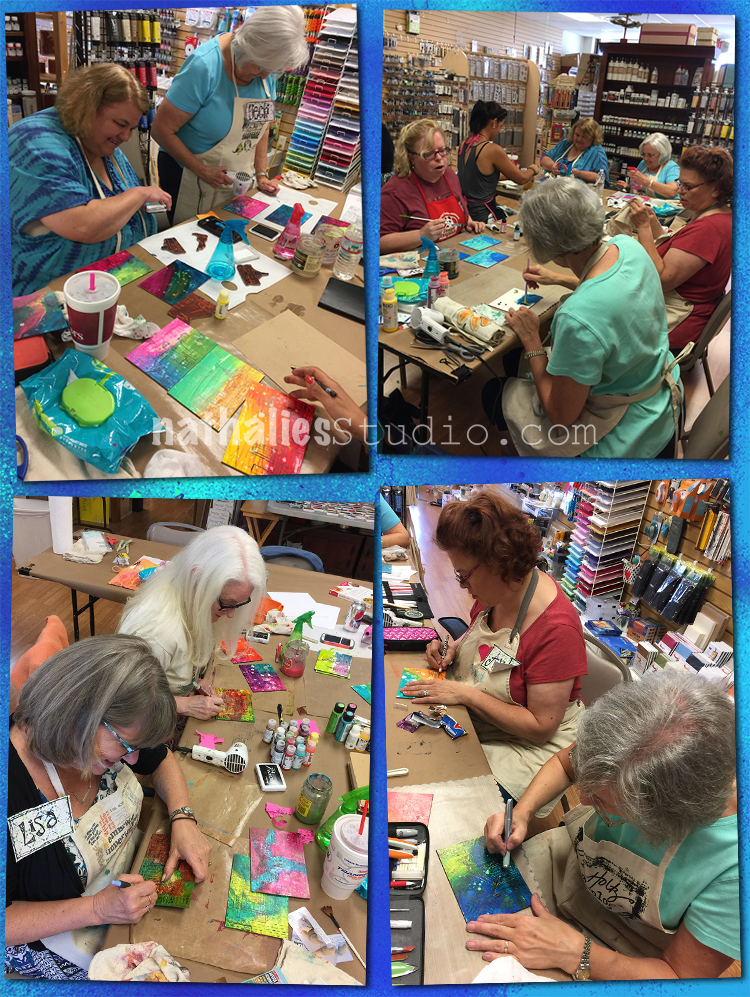 Friday evening I taught my "Stroll Through The Hood" and it was a colorful and fun class for sure.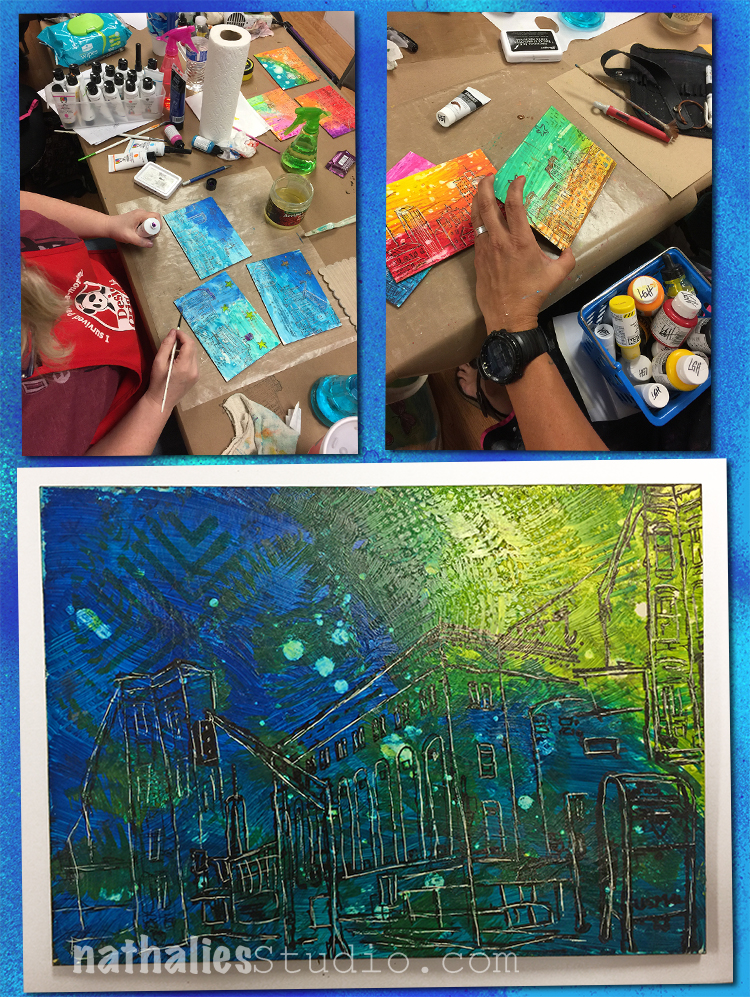 Using my RubberMoon Stroll Through the Hood sets and other stamps some gorgeous city plates were created.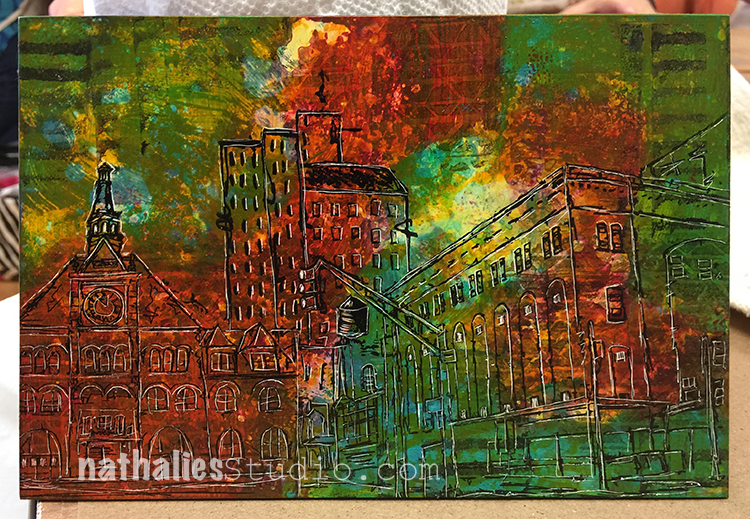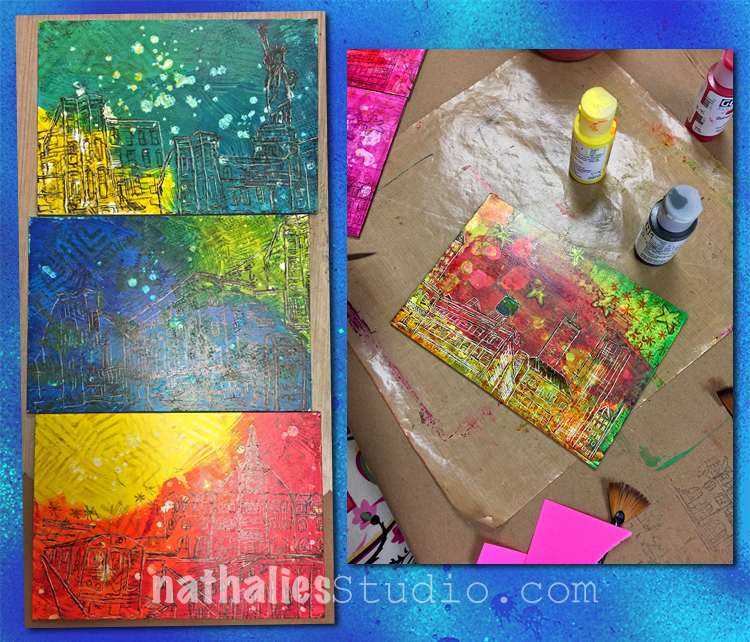 Maura had stocked up the store with all kinds of fun goodies from the n*Studio – so fun to see!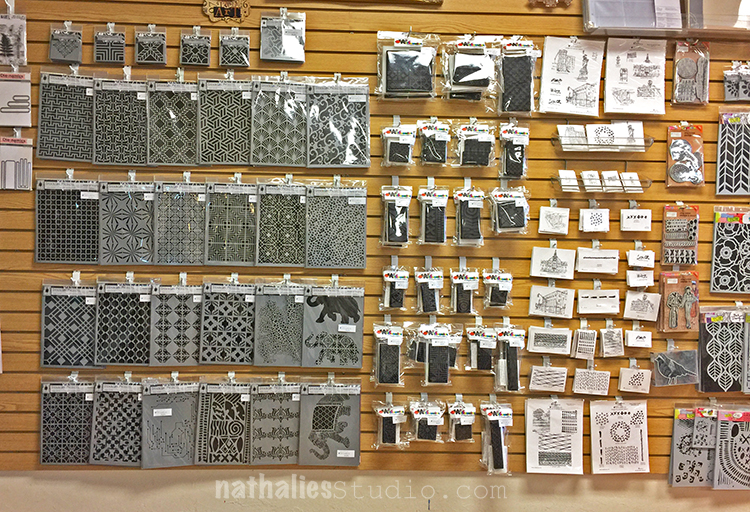 On Saturday we were diving into the Magic of Acrylics – exploring and playing with all kinds of different acrylic media.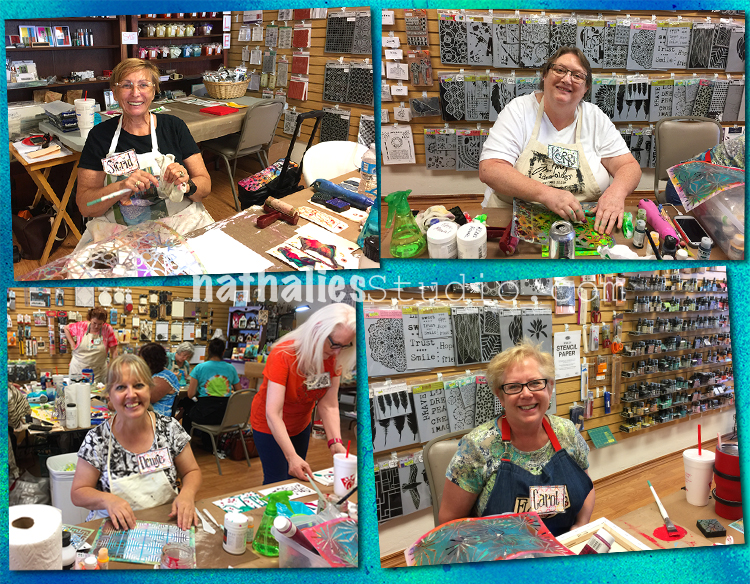 Look at all those happy faces!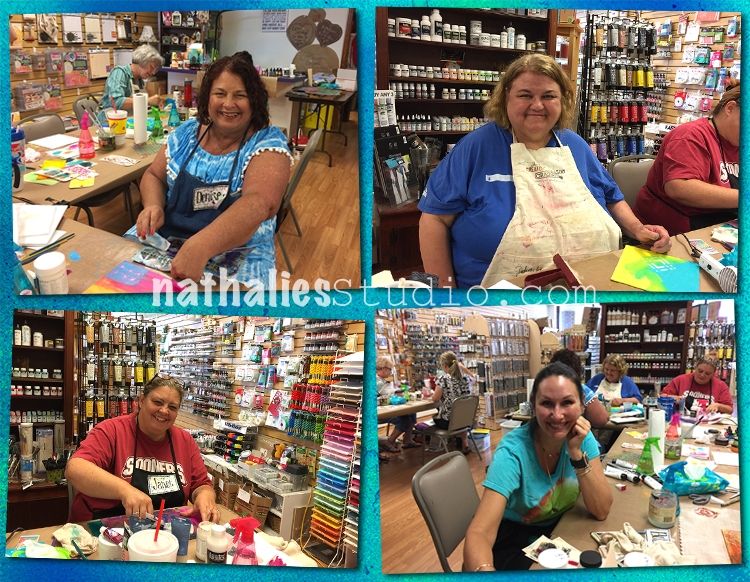 And …funny faces ;)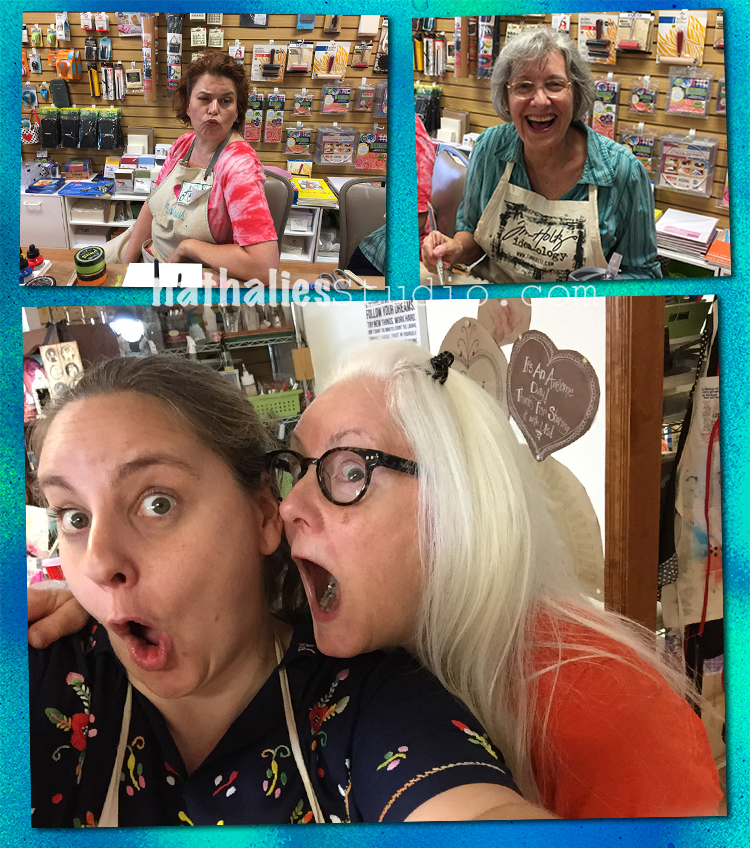 Lots of abstract canvases were created in the second half using the newly discovered magic of the media used in the first half of the class.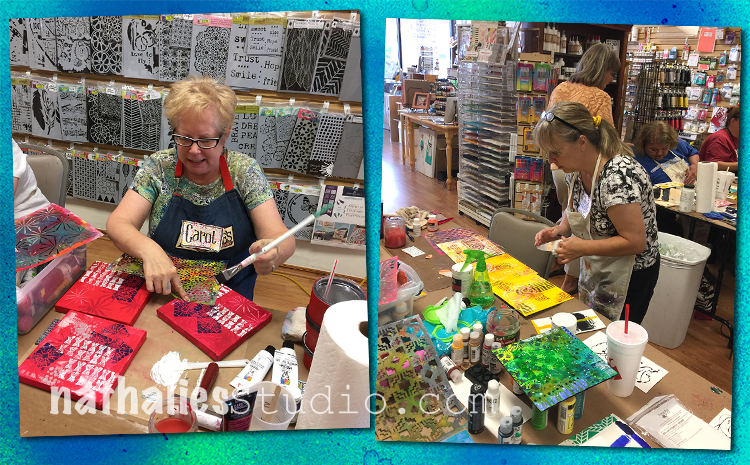 Loved to see abstract 4th of July Canvases and all kinds of other colorful artwork.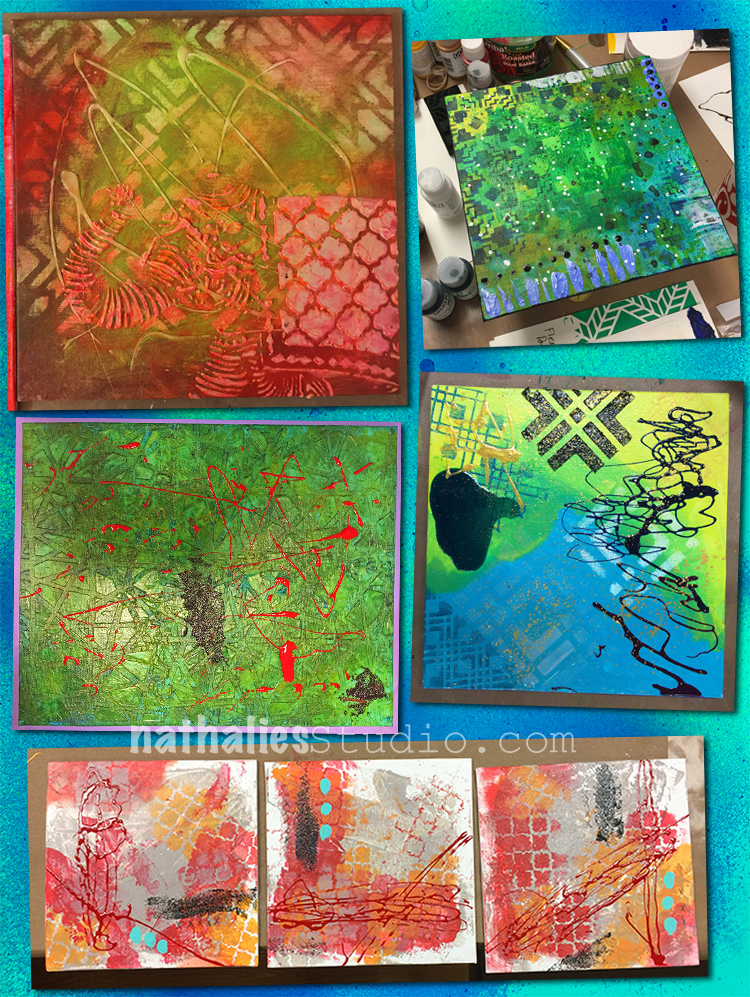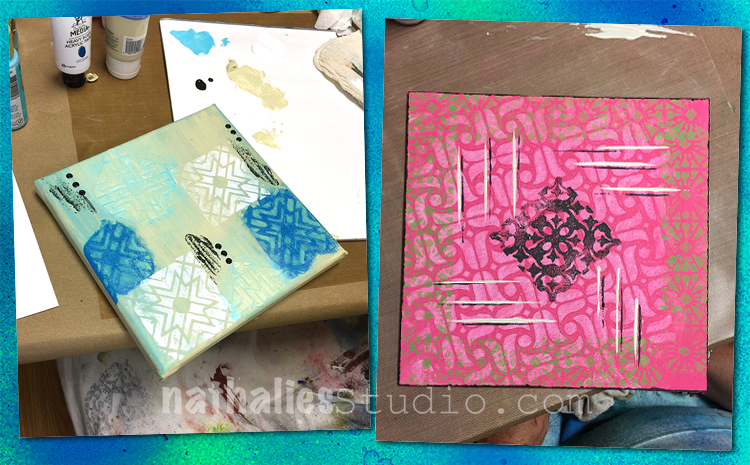 My favorite of coming back to stores is seeing familiar faces – I love my students!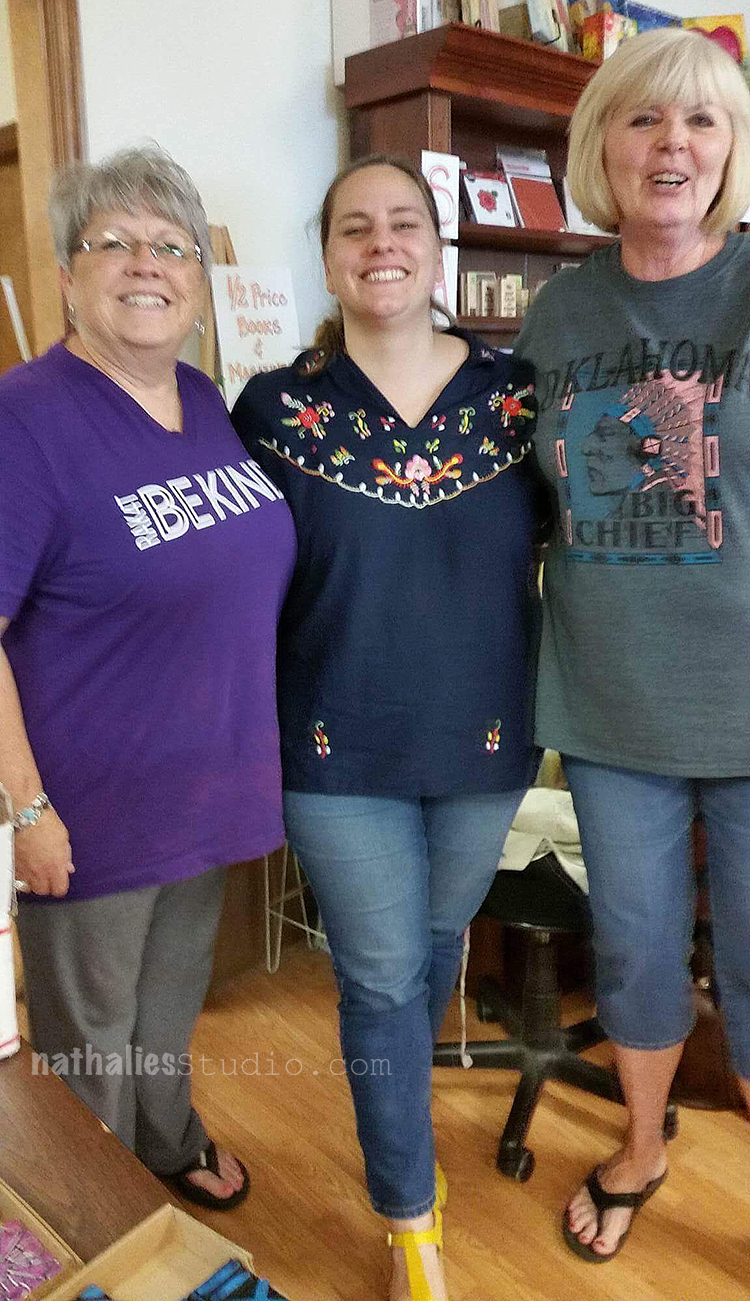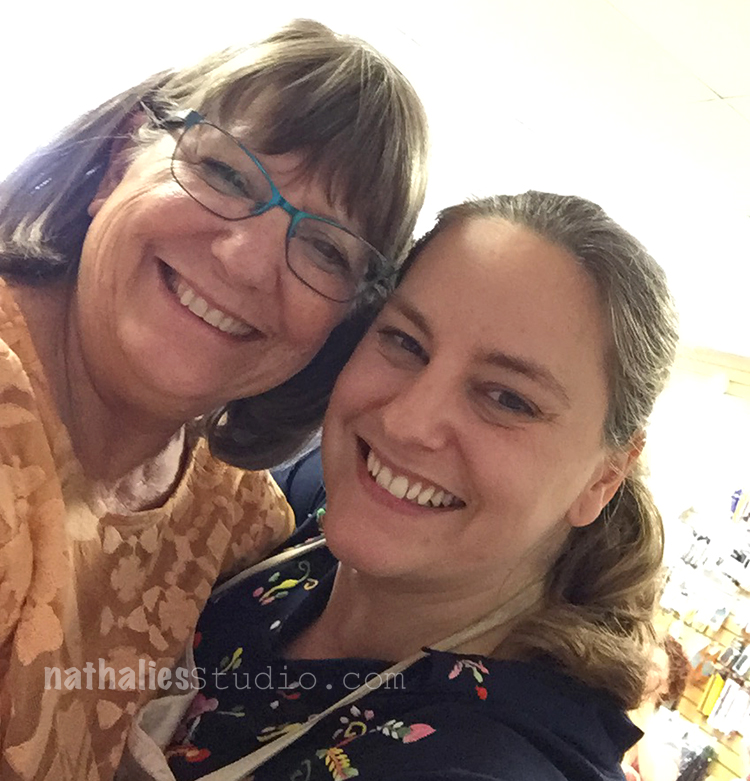 hahaha- sorry Andi – I had to slip this in again – it made me laugh so much.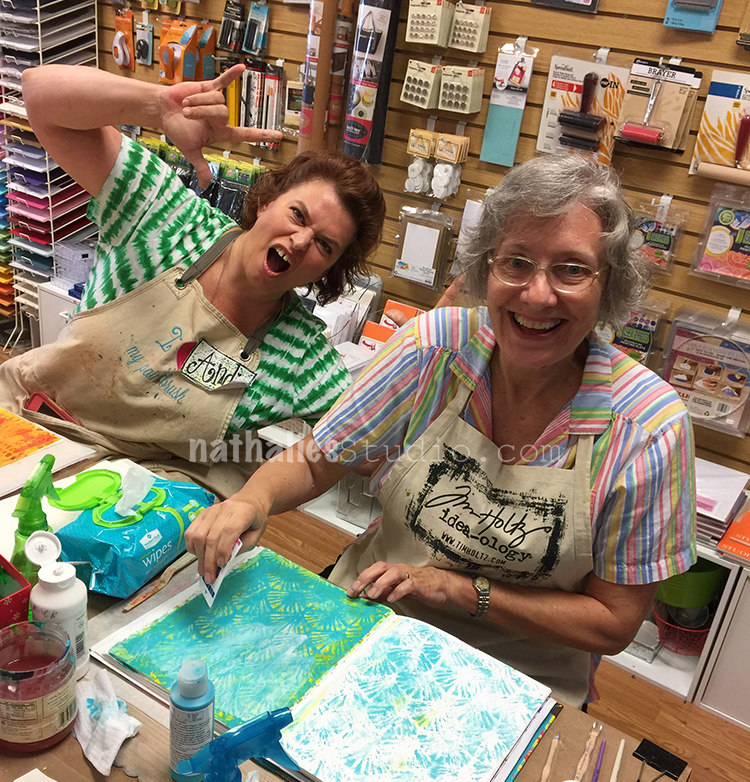 On Sunday it was all about "What's Cooking" an art journal class to discover your style and get the right recipes for your art journal pages.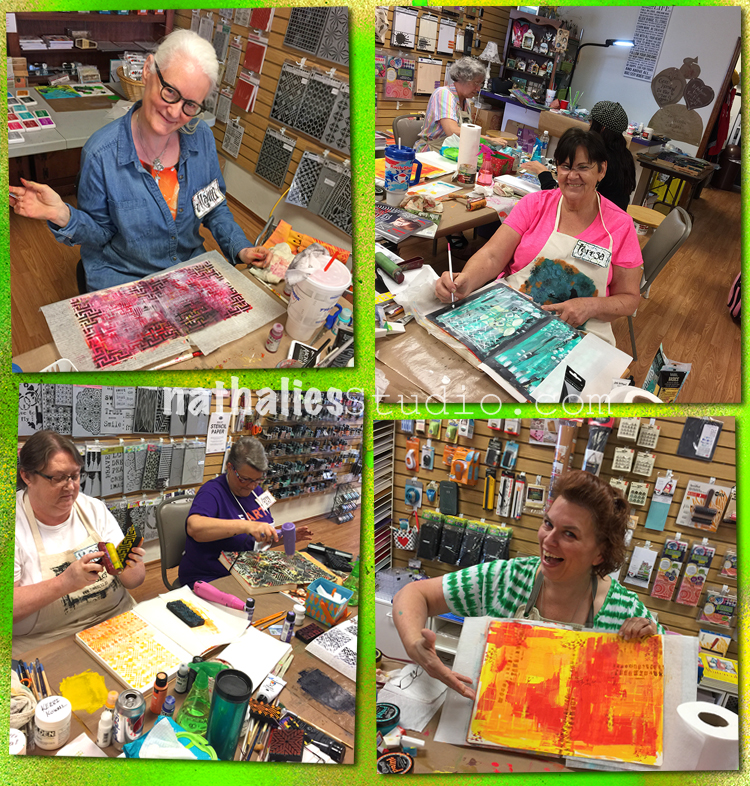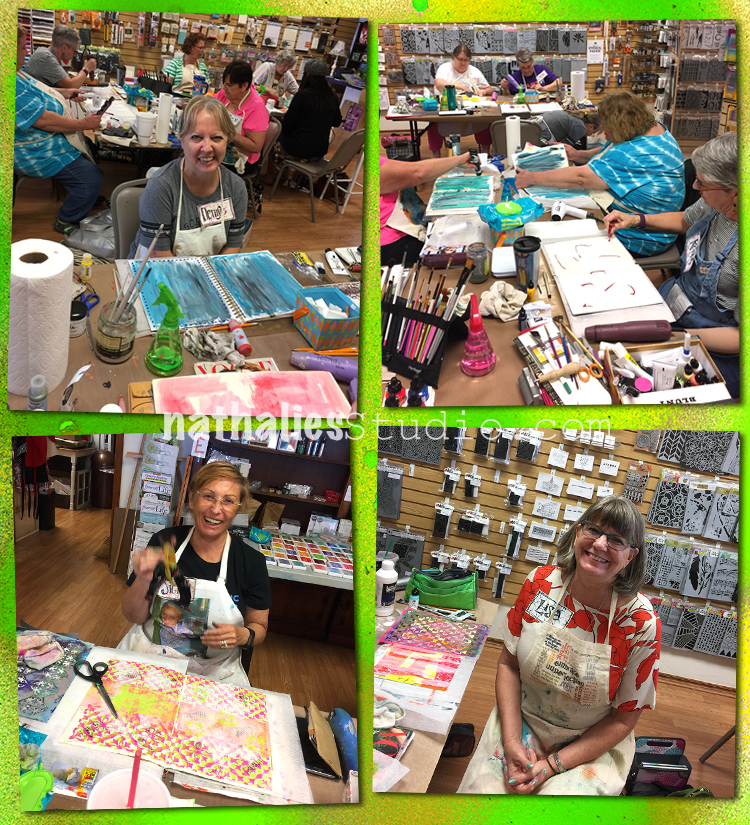 I loved how different all the pages looked like and I loved the outcomes reflecting each student's taste.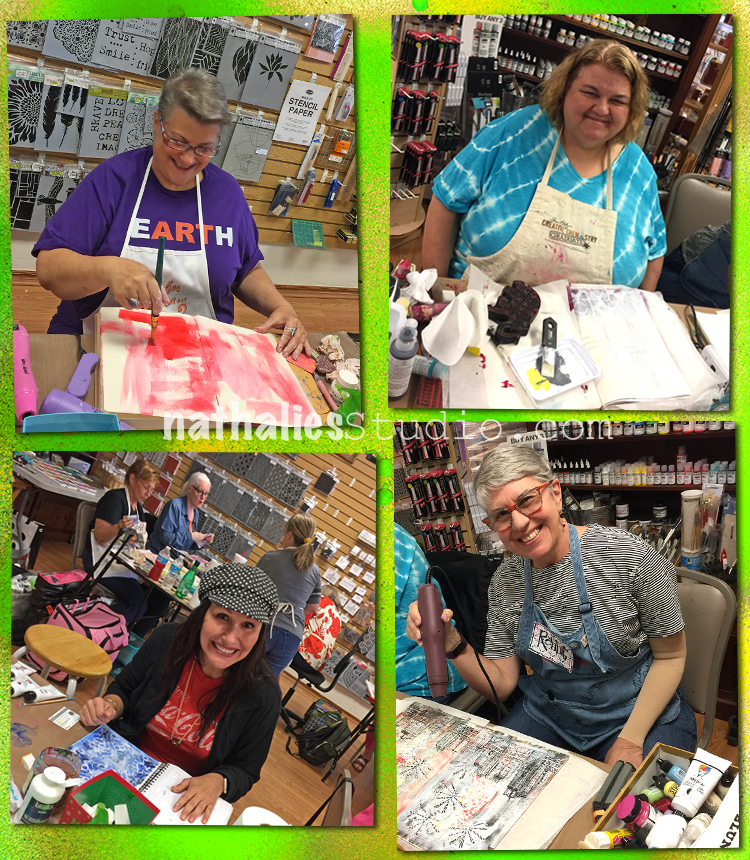 Playing with pattern, texture, contrast, color and so much more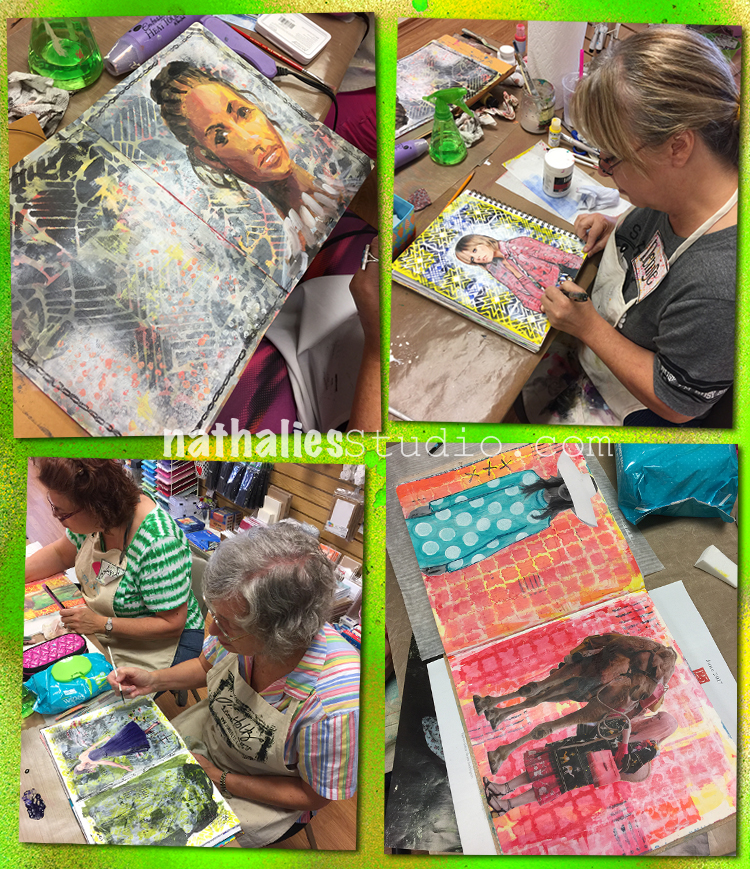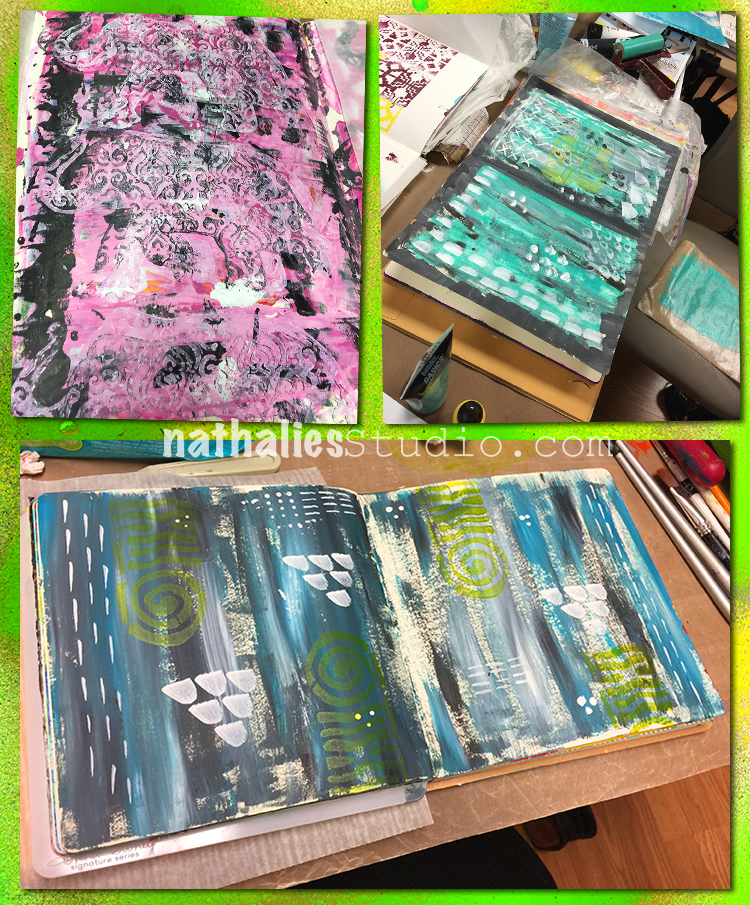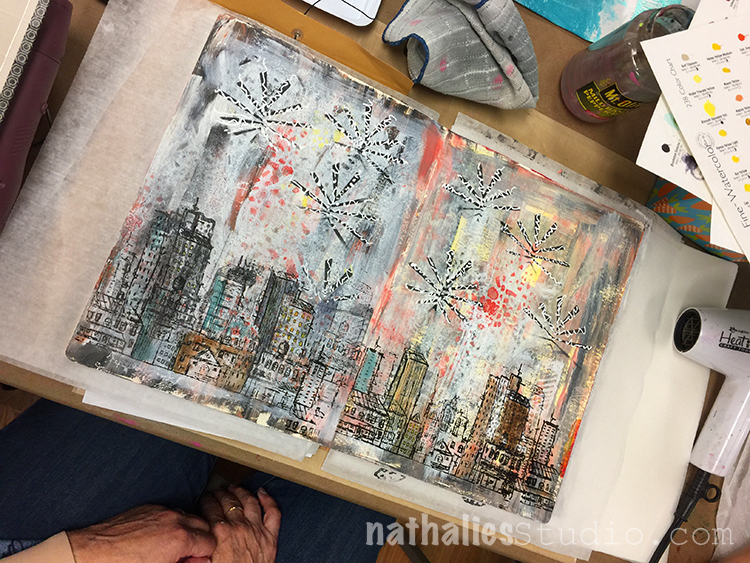 Ah happy pattern bliss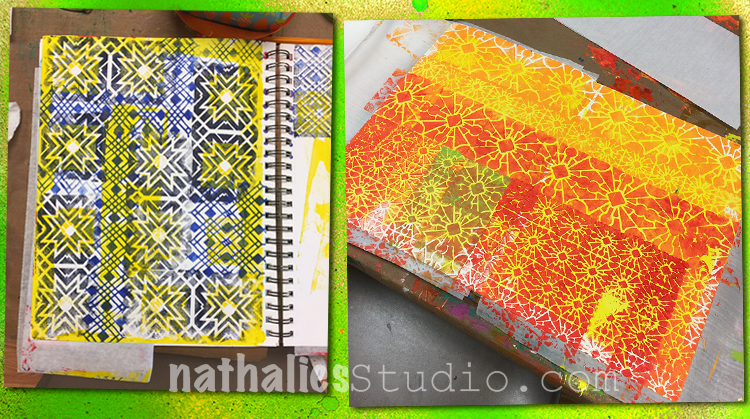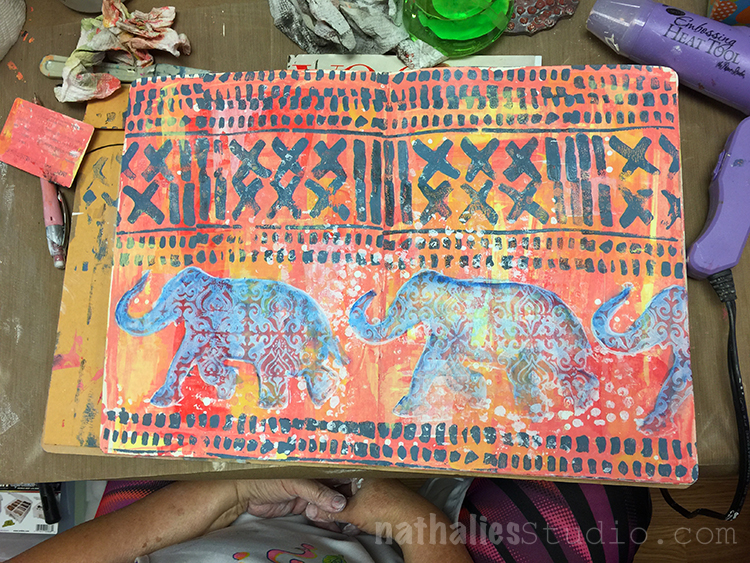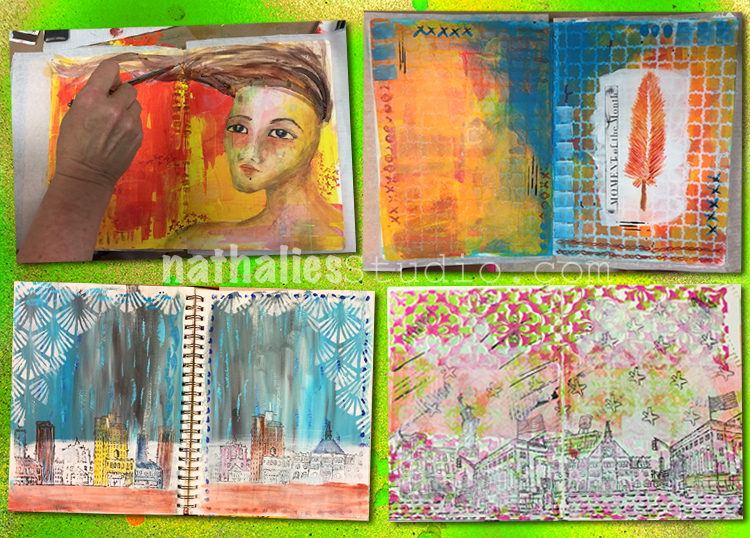 I had a wonderful time and loved the creative time together! Thank you all for coming and I hope I see you soon again !
If you missed this class and you would like to take an In-Person Class with me -check out where I am going next  – I will be coming to Southern California and Florida in September, to the U.K. in October and to Maryland and other places in November.