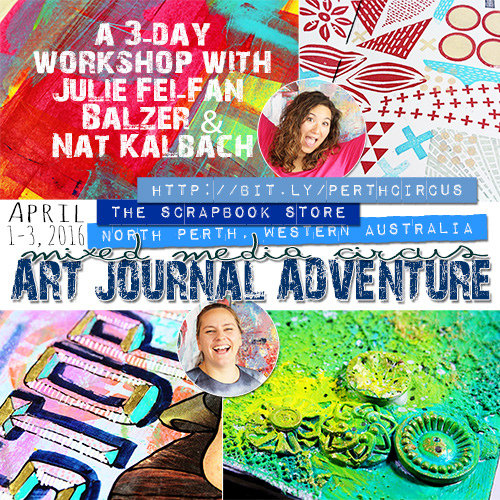 Julie Fei-Fan Balzer and I are so thrilled to add The Scrapbook Store in Perth to our tour in Australia next year. We will be teaching our 3-Day Art Journal Adventure Workshop April 1-3, 2016 there. You can register now!
Here is a little video about the workshop …our philosophy …and the circus you can expect ?
Or download this pdf which tells you some details and the timetable about our class at The Scrapbook Store.
We hope if you are in the area you come and join us for the fun! We cannot wait to meet you!