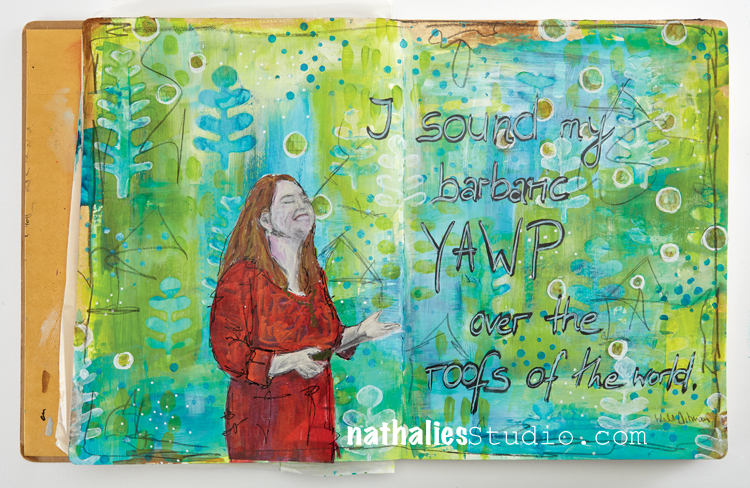 I love this quote by Walt Whitman so much "I sound my barbaric YAWP over the roofs of the world"
I mostly used my Masks and Stencils which are part of my Bird Stamp Set for the background and kept it pretty simple. I printed out a photo of myself and painted it over with acrylic marker and pencil.
Hope you are sounding your YAWP out today as well !