Attention Email Subscribers: I hope the picture problem is now solved- give me feedback in the comment section if not- and let me also know if you can through which service you subscribed. I am trying hard to have you up with pictures again :) We will tackle this – LOL.
Also – Don't forget today is the last day the n*Studio Relaunch Discount on my Online Workshops can be used.
This canvas was a birthday present for a close friend. It was also published in the Paperhaus Magazine – Summer Issue – where I was, amongst others, featured as a Mixed Media Artist. I love working all in white once in a while and then add some color here and there. I was a bit nervous to give it as a present though – but I think it was well received ;)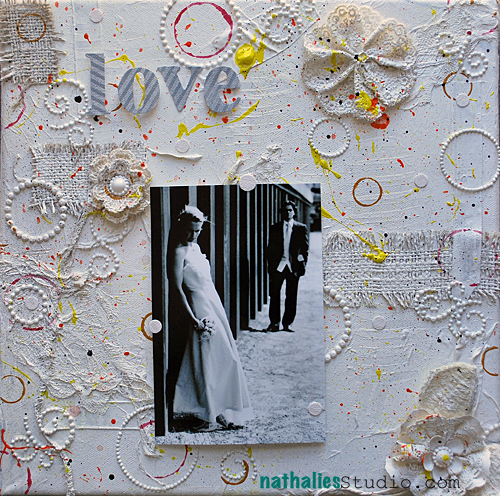 I wanted to add only some small color spots and let the texture speak out.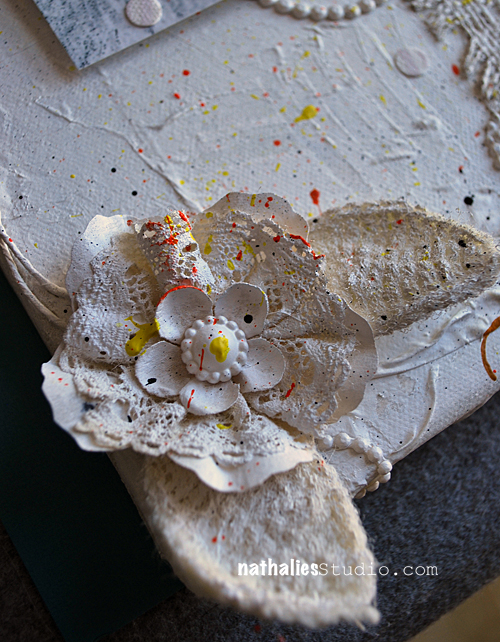 Love the look of this.
It seems like I like doing canvases like this for weddings ;) – See here is one I did for my husband's and my wedding a year ago. That is as romantic as you get me in my work- LOL.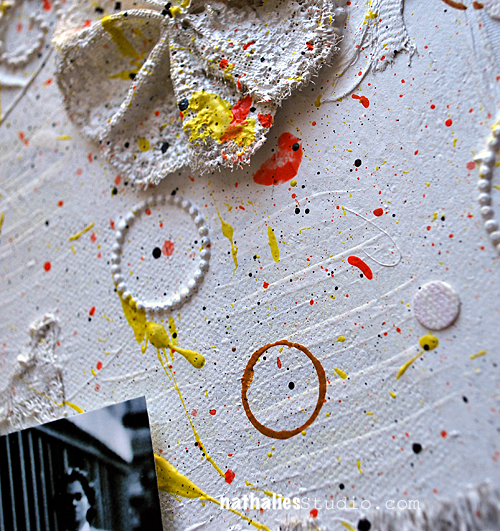 Here is what I used for this canvas:
Have a beautiful day with lot's of sunshine!
Nat