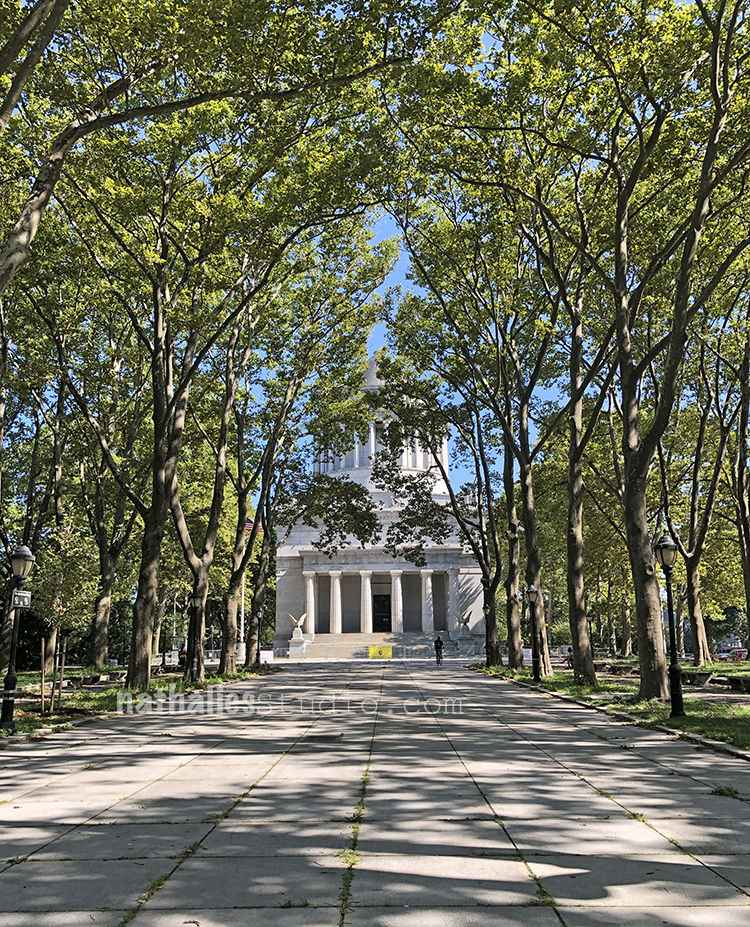 As we are getting used to the idea that we won't be really traveling for a while we started doing some day trips to fight the cabin fever that started to set in lately. I thought I'd share some pictures with you. One day we did an amazing bike tour on the Westside of Manhattan all the way up to the George Washington Bridge. on the picture above you see General Grants Tomb which is actually a National Monument.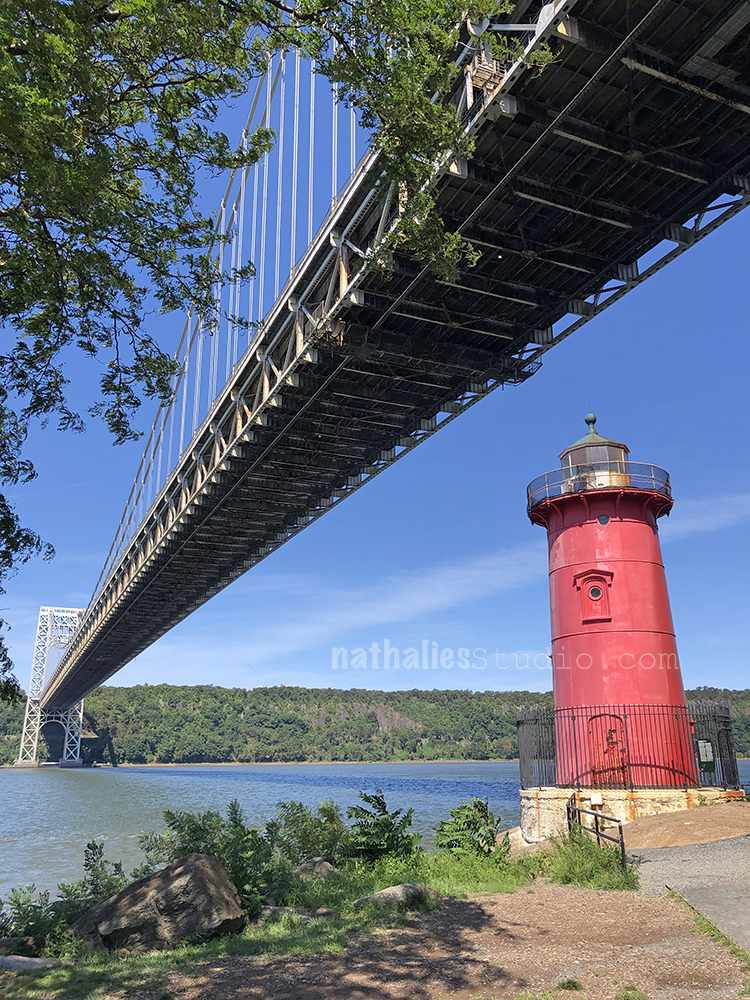 The little red lighthouse under the George Washington Bridge. I love the story behind it and also the children's book about it. I still need to get it.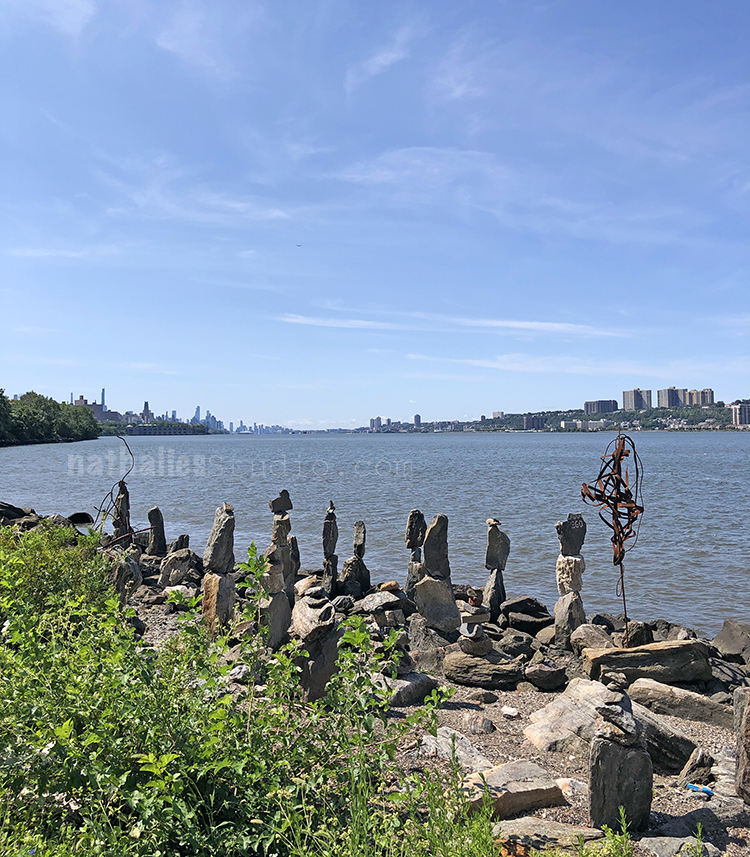 Sisyphus Stones Sculpture– another amazing story to read – I like stories my friends, can't you tell? It was a lovely bike ride- we clocked 28 Miles (45 km) and I would do it again – totally fun!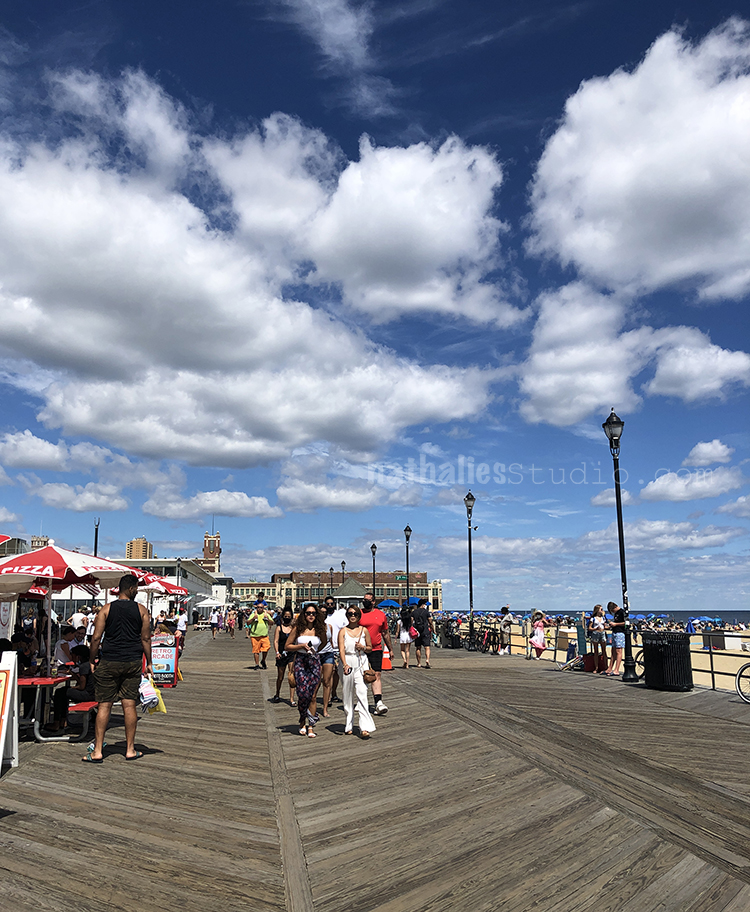 On another day we rented a car and had an outdoor visit with some friends who have a place in Asbury Park down the Jersey Shore.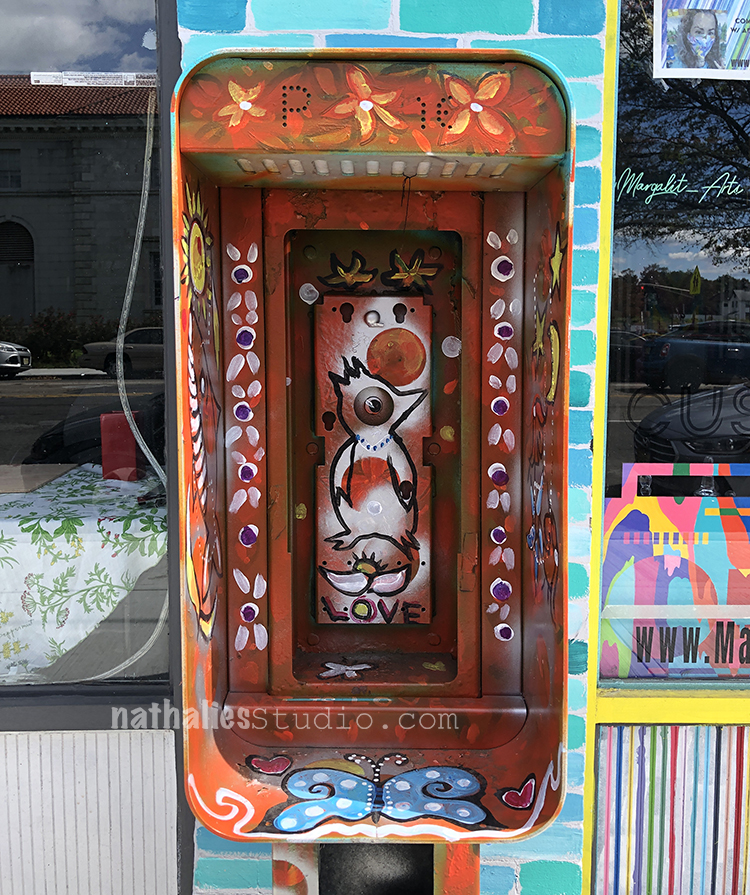 It was super fun to stroll around and it felt almost a bit normal given that I hadn't been in any stores since March that are not essential businesses.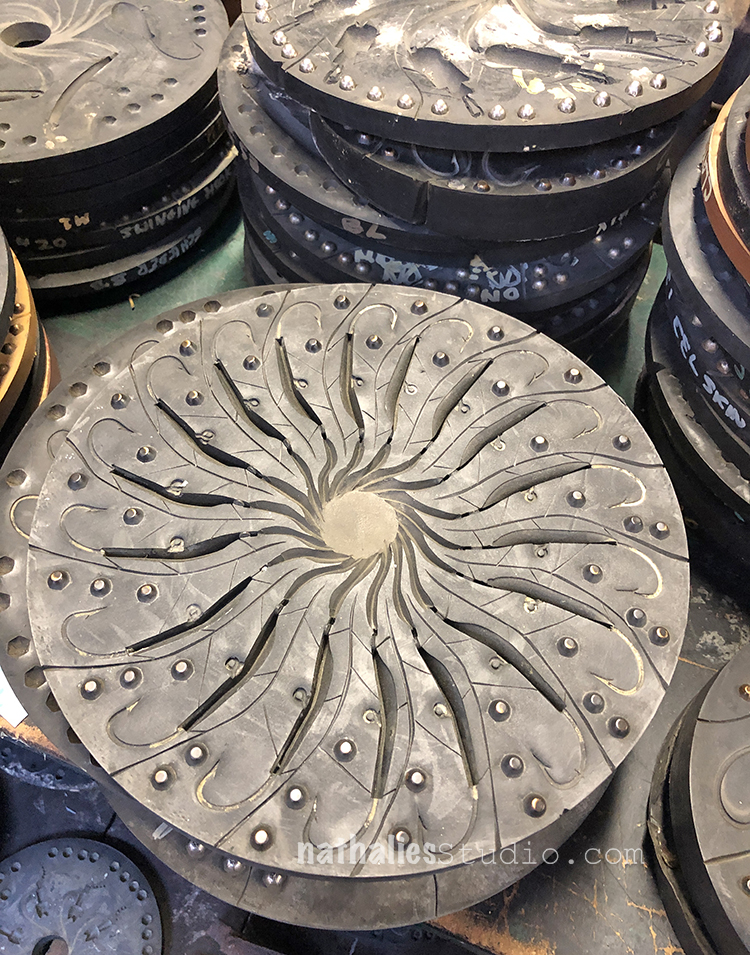 I loved spending some time in an antique store …can you tell what this above is? It is a mold for fishing hooks- soooo cool!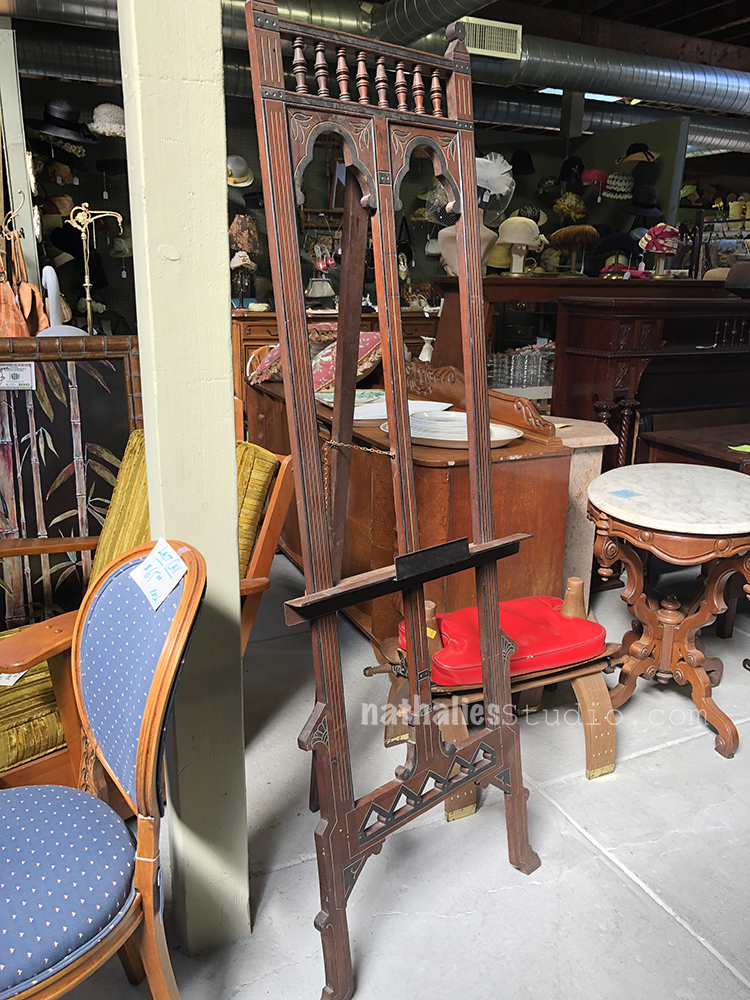 If I'd had more space and more money I would have taken this beautiful Eastlake Victorian Easel with me ….but alas …still thinking of it though.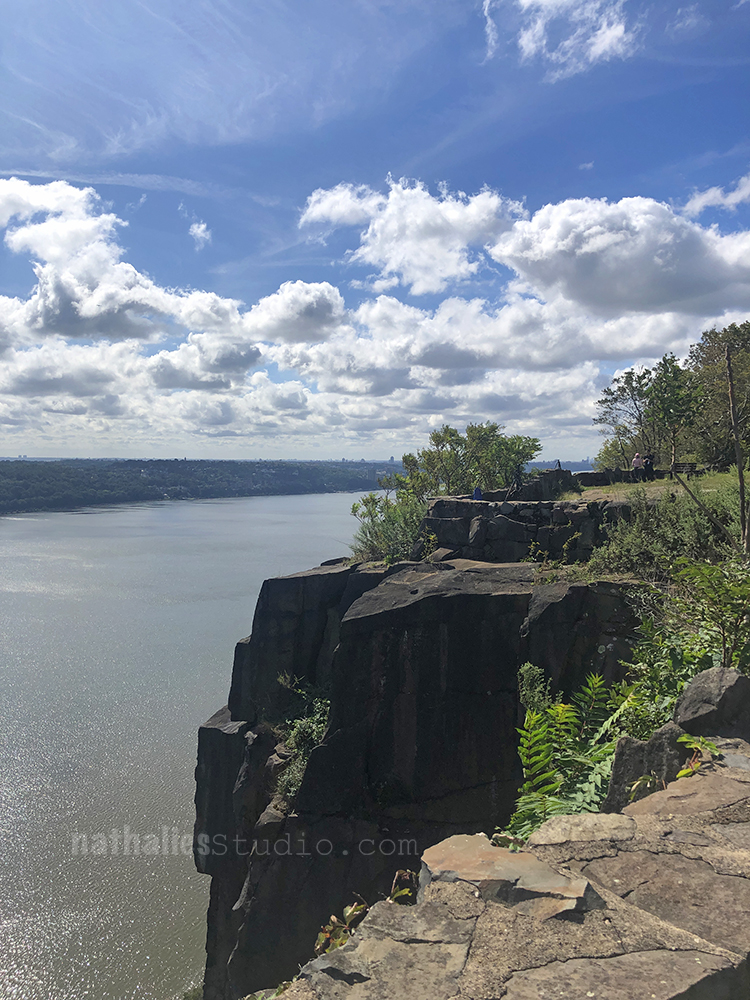 Then we took our new Covid Car …yet …we got one – you know some people get Covid Puppies, we got a Covid car and took it out for a ride to the Palisades Interstate Park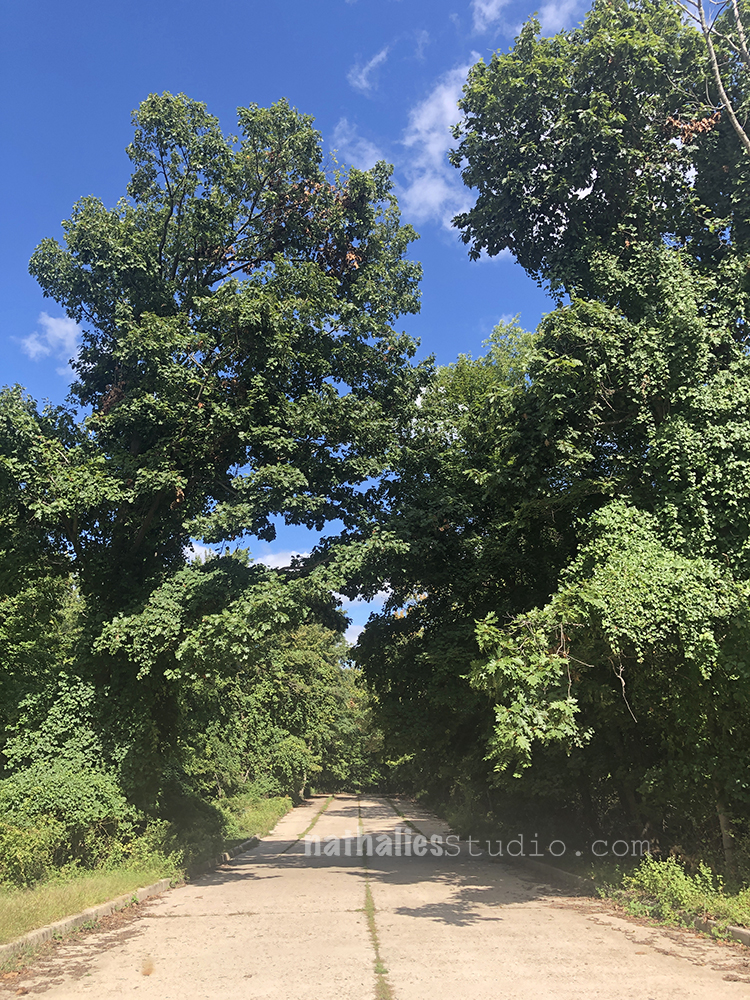 We did a really nice little walk and then ended up in Terrytown – a gorgeous town in New York State.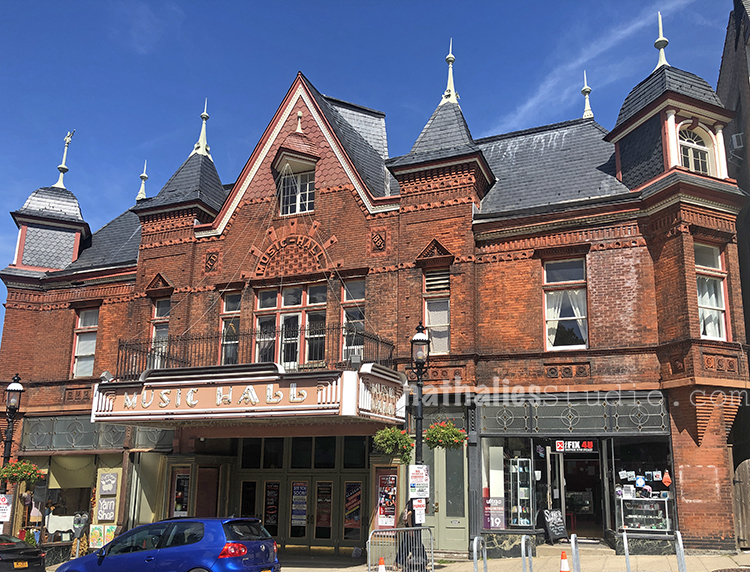 Isn't this building amazing?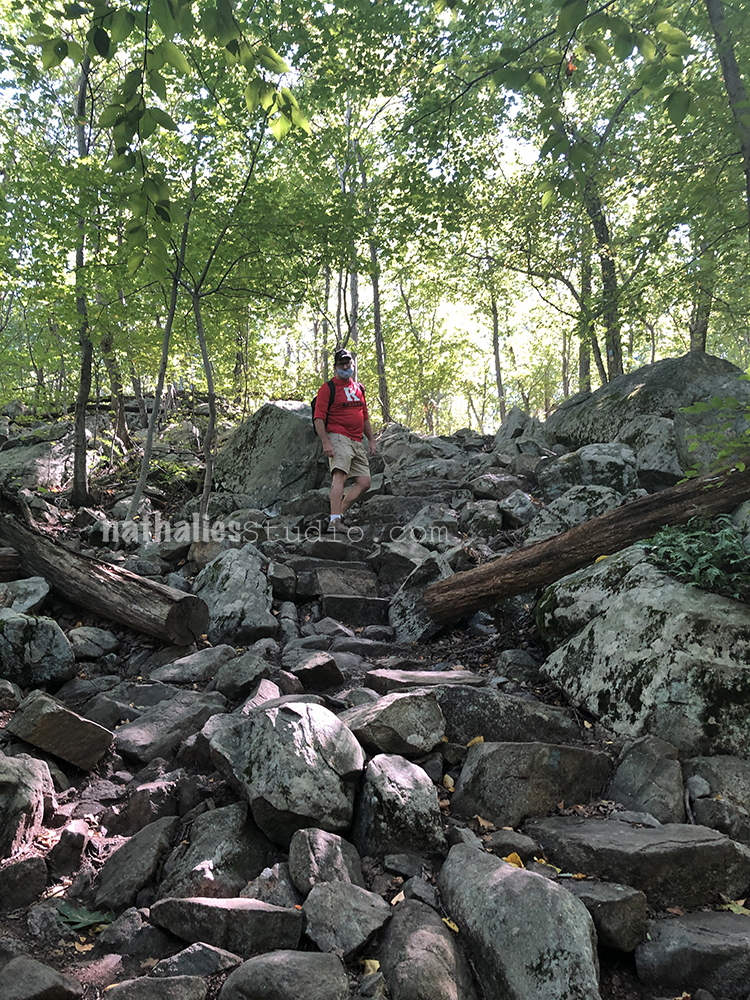 One of the favorite hikes we did recently was in Norvin State Forest, where we hiked to high point.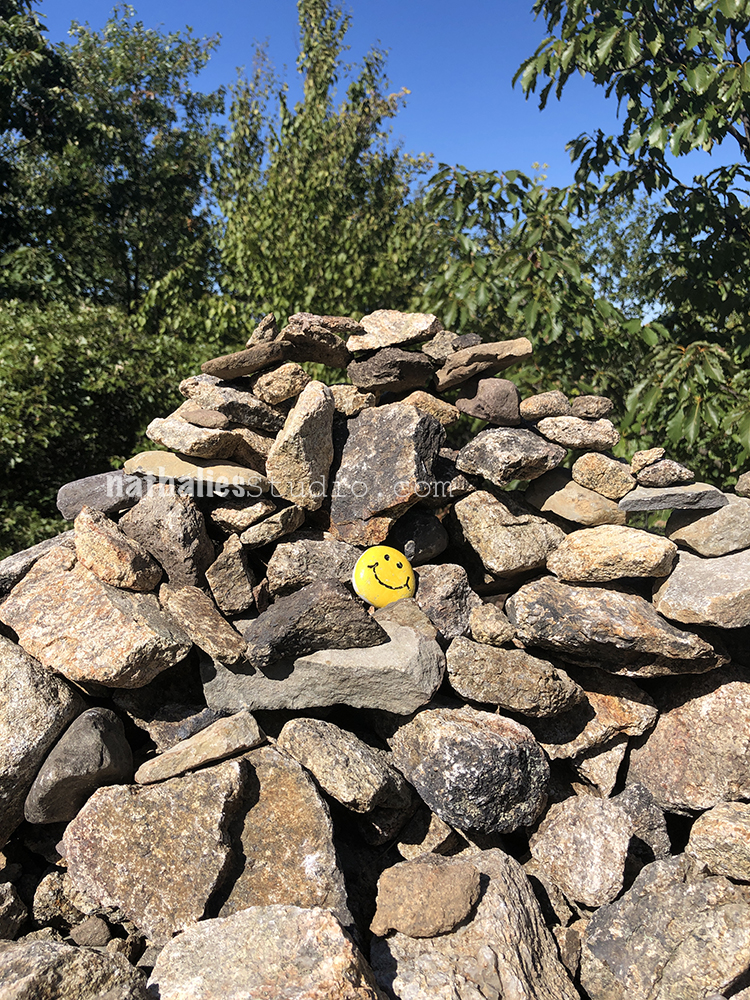 This made me smile …guess that was the intention LOL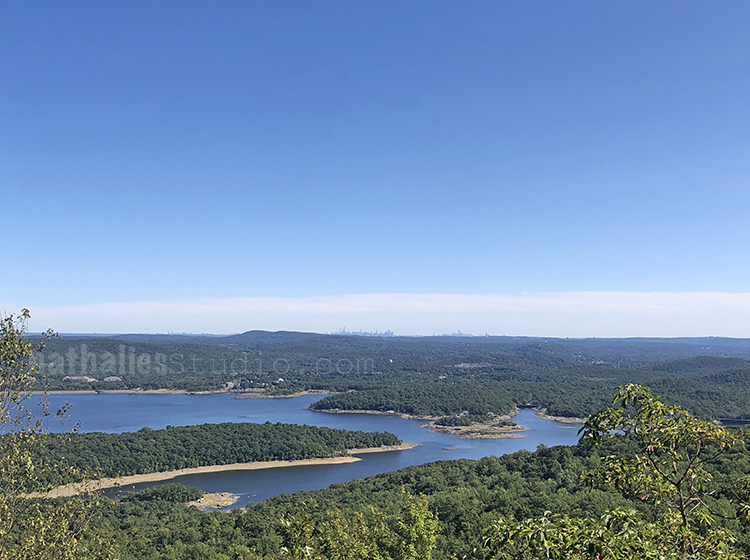 Wonderful sandwich picnic at highpoint with a nice view of Manhattan wayyyyyy back there …can you see the tiny silhouette?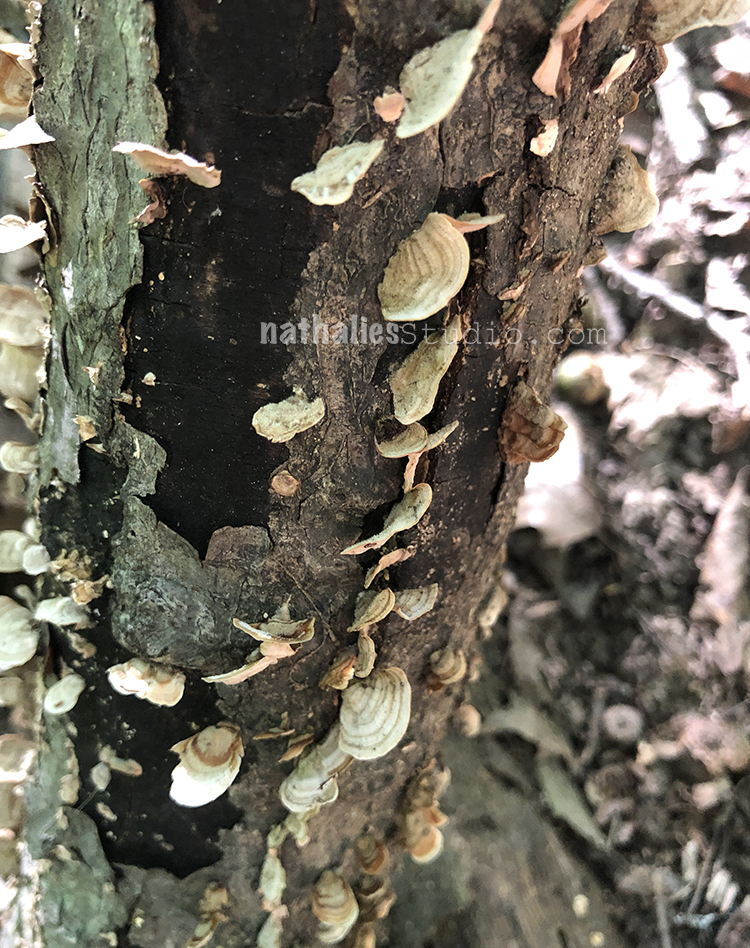 Loved being out and about and forget about the stuff in the world for a bit.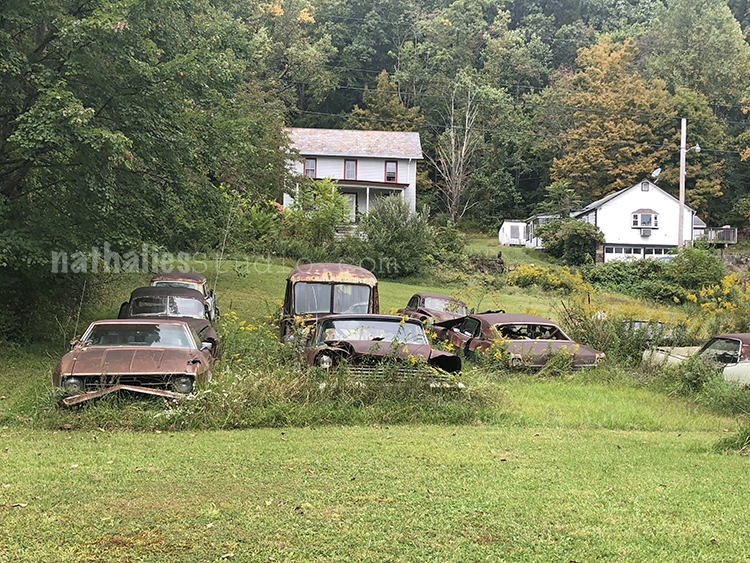 These pictures are from a bike tour in Long Valley on the Columbia Trail – super fun – the bike and hiking trail is very even and smooth, built on an old train track and you cross several little villages.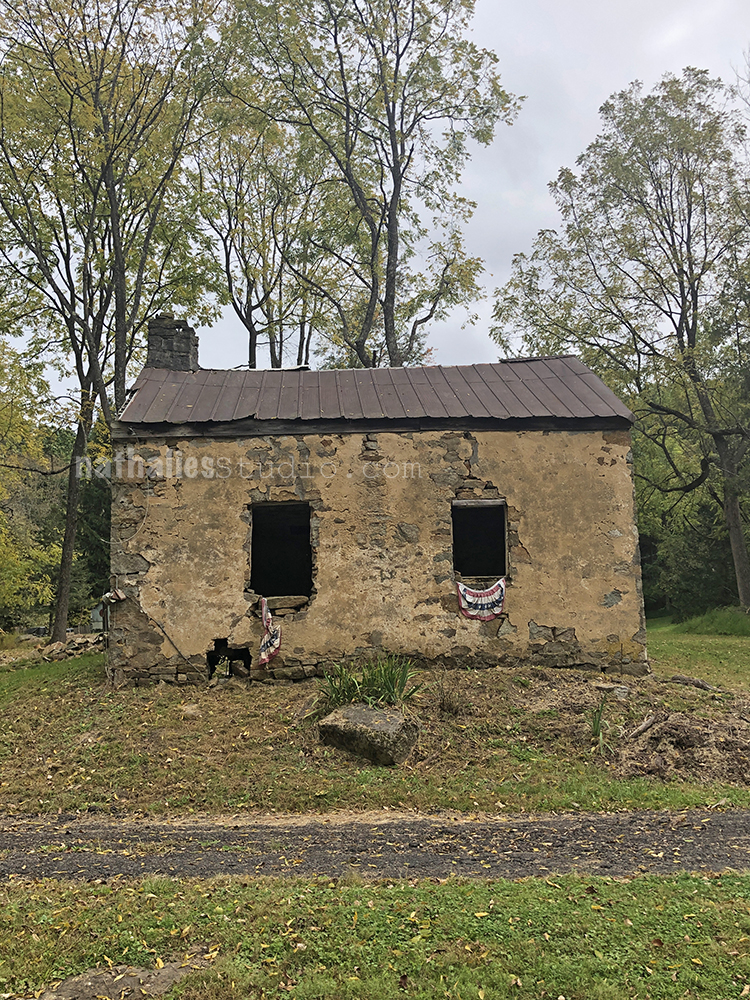 Historic places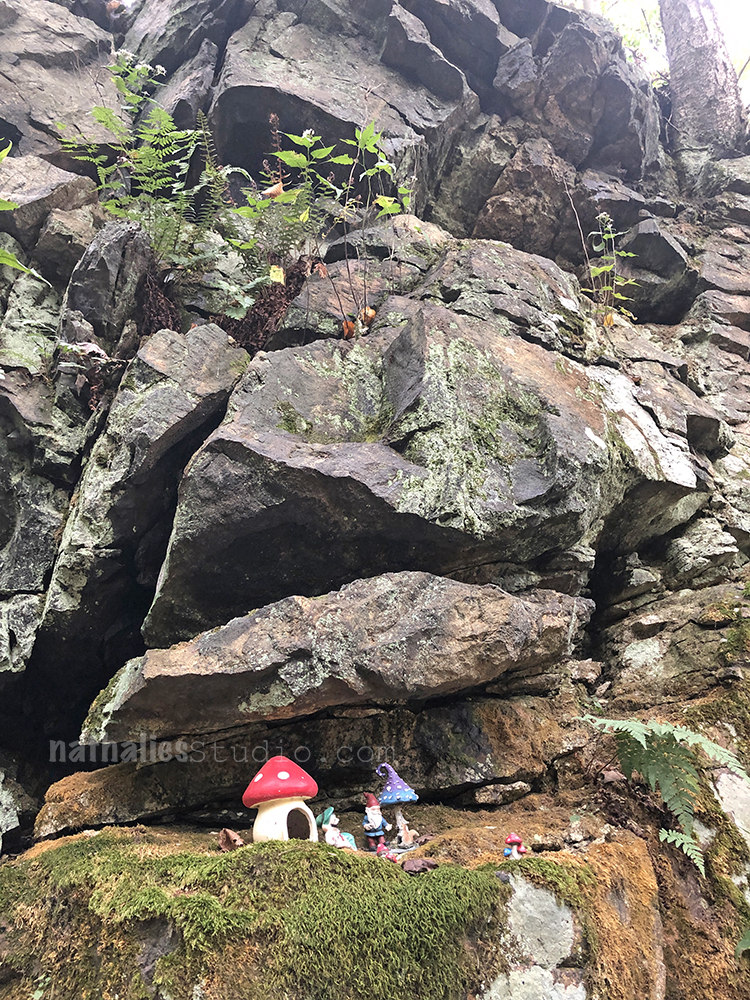 and fantasy villages :)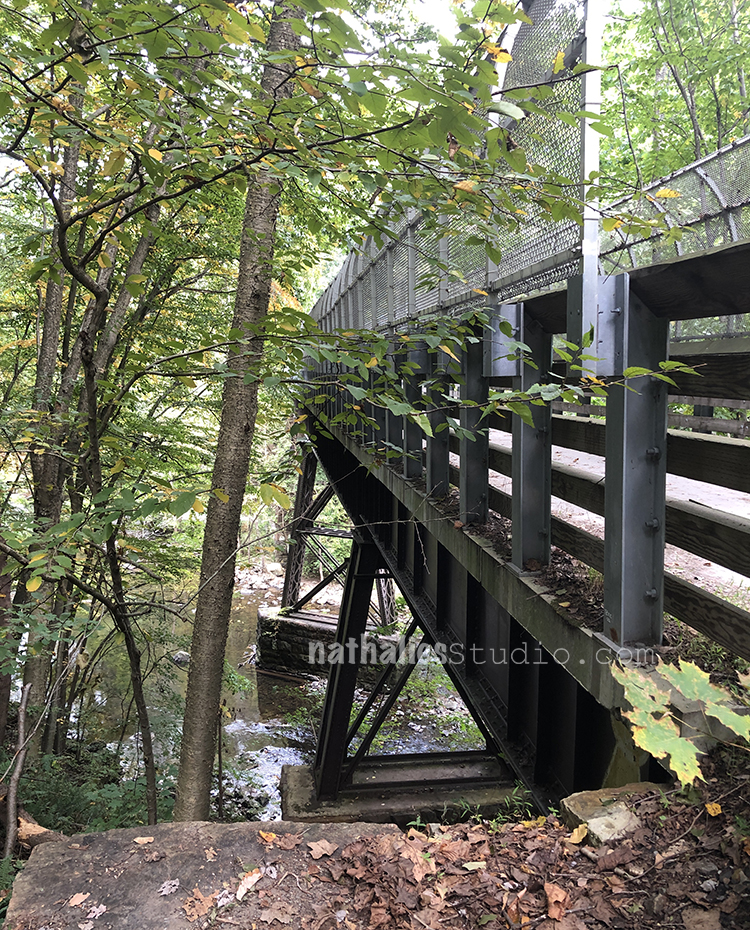 It was a great bike ride until I had a flat when we were still about 13 Miles away from the car and of course we did not have a bike kit with us. Rookie mistake – oh well. 
It feels good to be reminded that in 1/2 and hour to 45 minutes you can be out and about in nature …it is a nice addition to city live right now and I actually enjoy some closer areas. Cannot wait to get out next weekend again- as long as the weather holds- we will try to do at least one day trip a week.