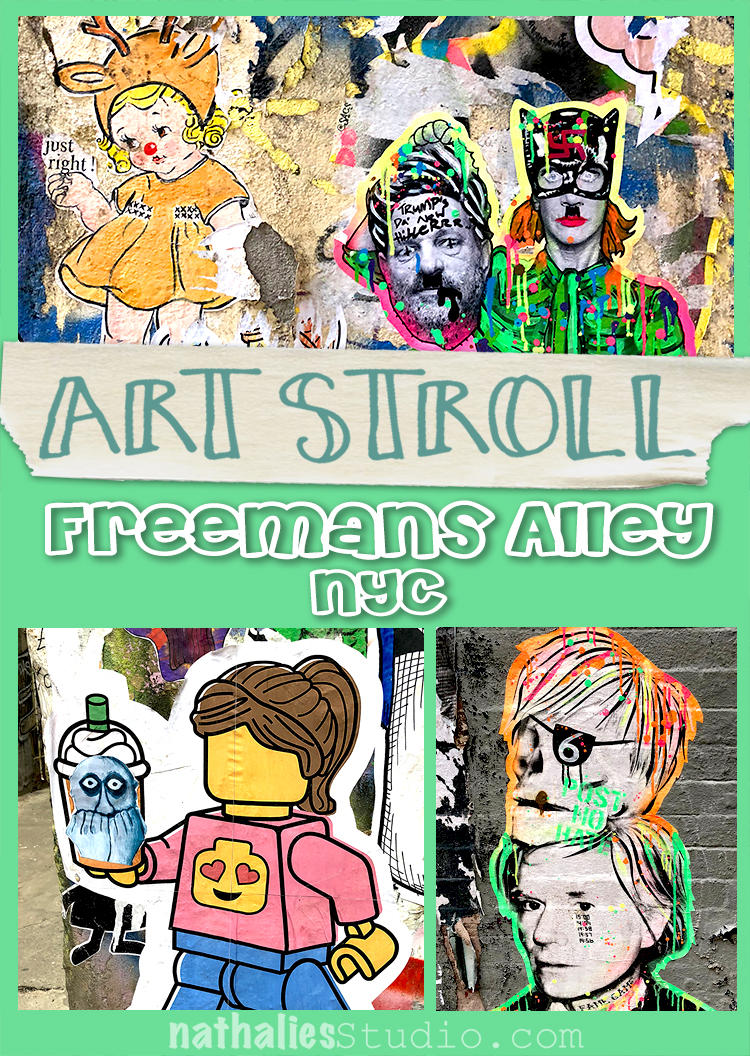 Freeman Alley is a little …well alley  in the Lower East Side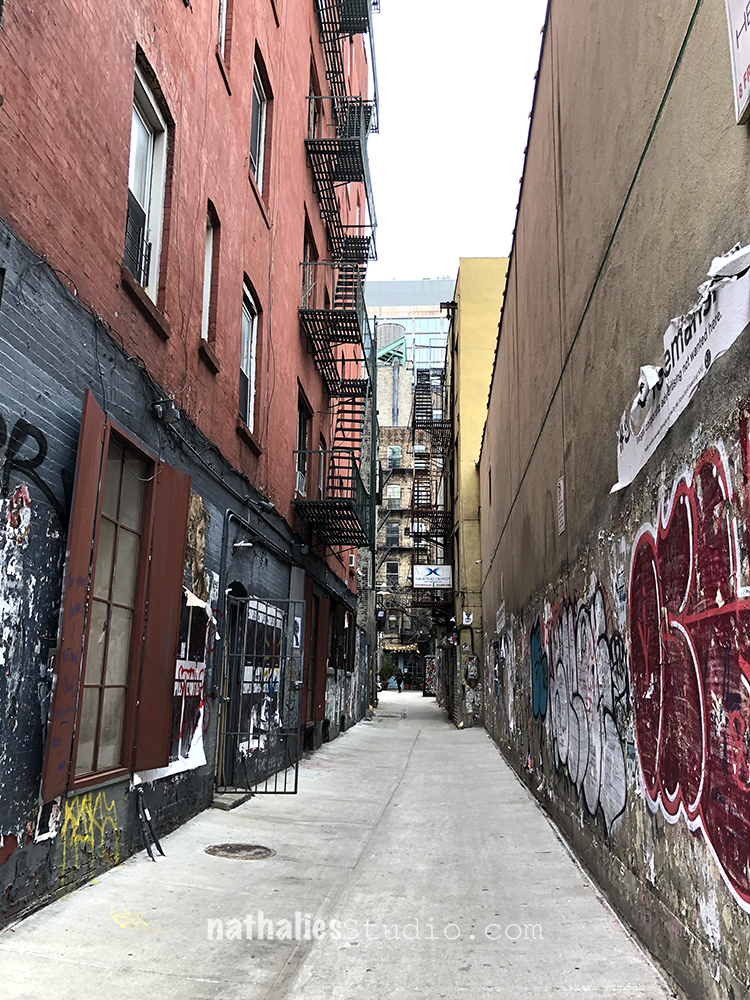 you almost walk by and miss it. In 1909 people would line up in a so called "bread line" through the alley in the hope to receive some food from the Bowery Mission.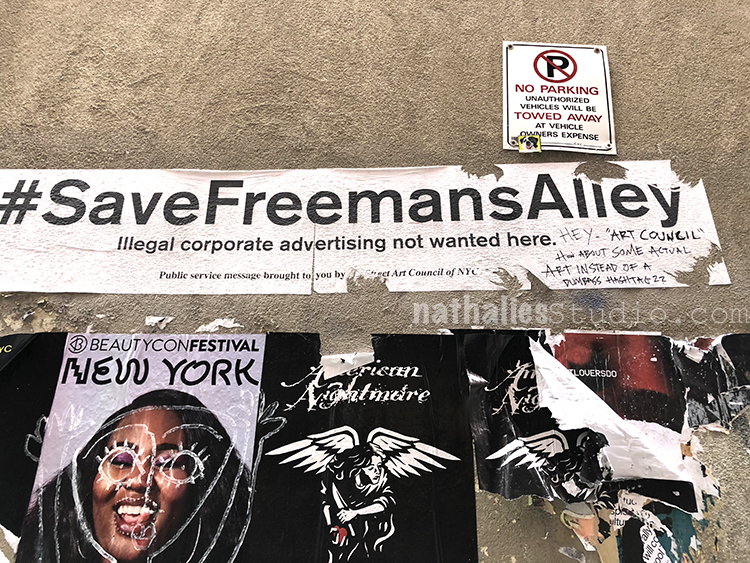 In a more and more polished looking part of the city …it is a refreshing to find some wheat pastes and graffiti – Lot's of layers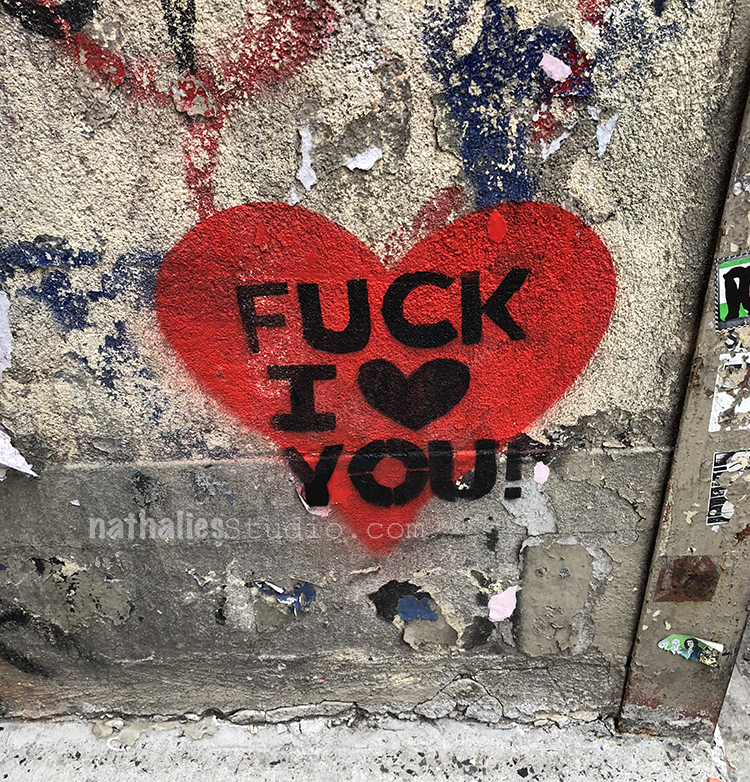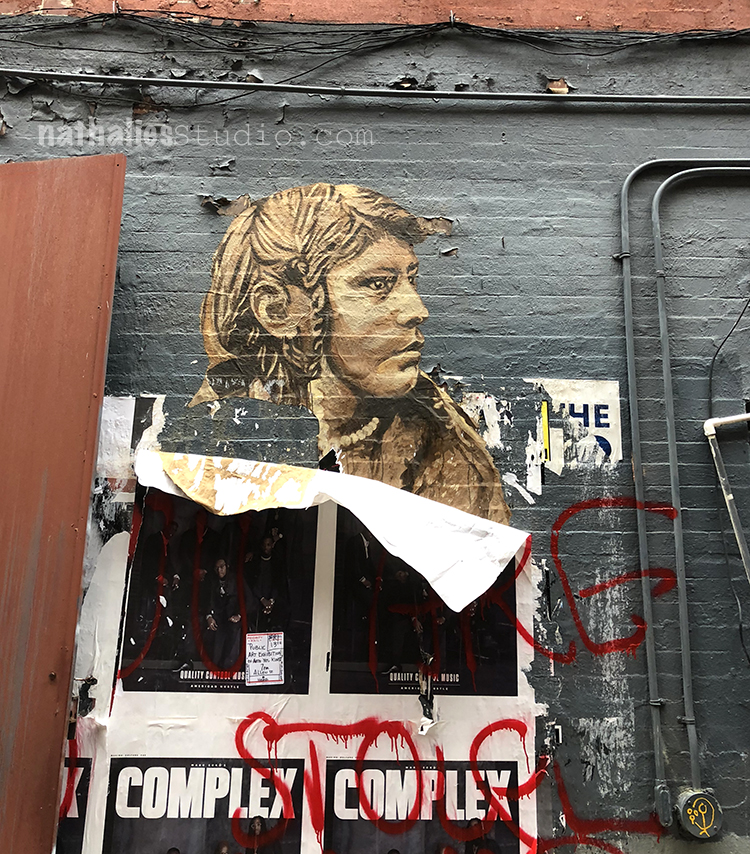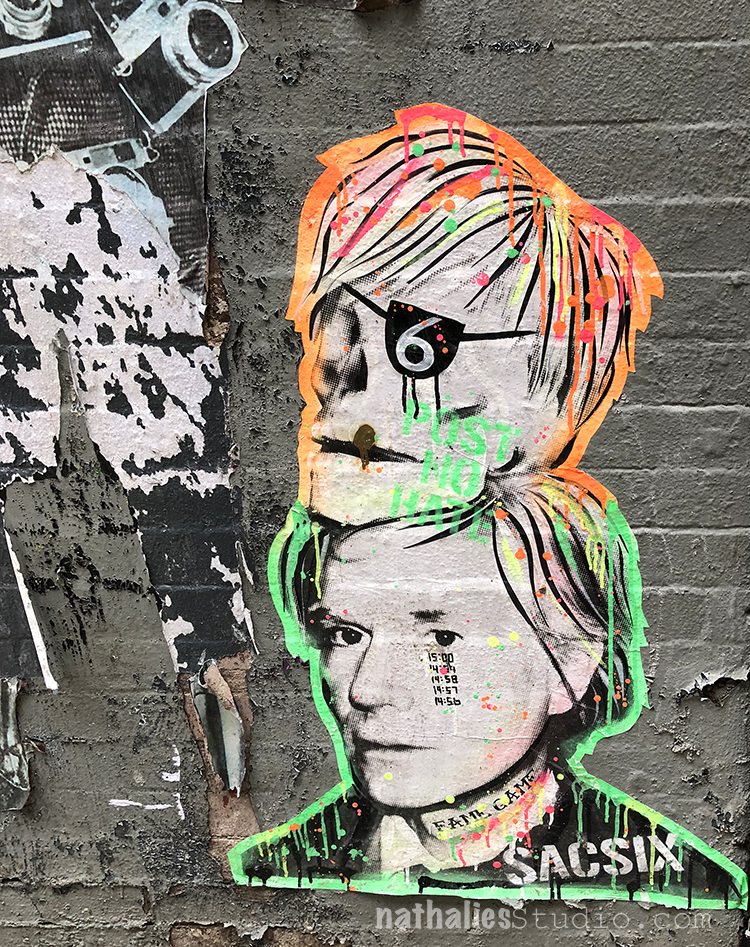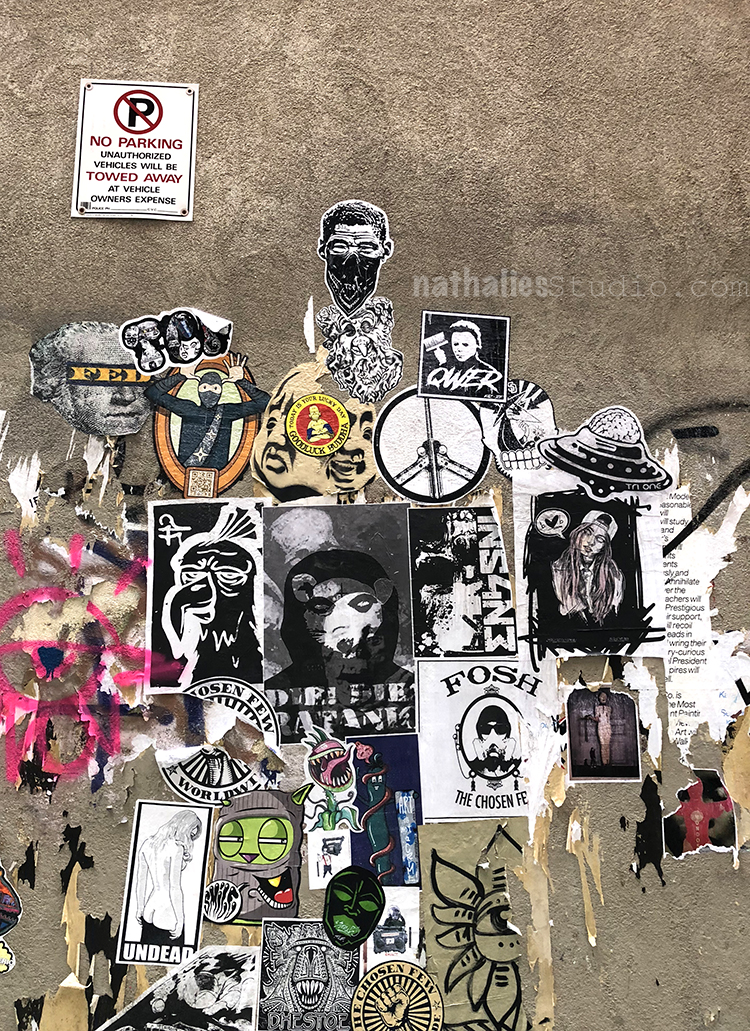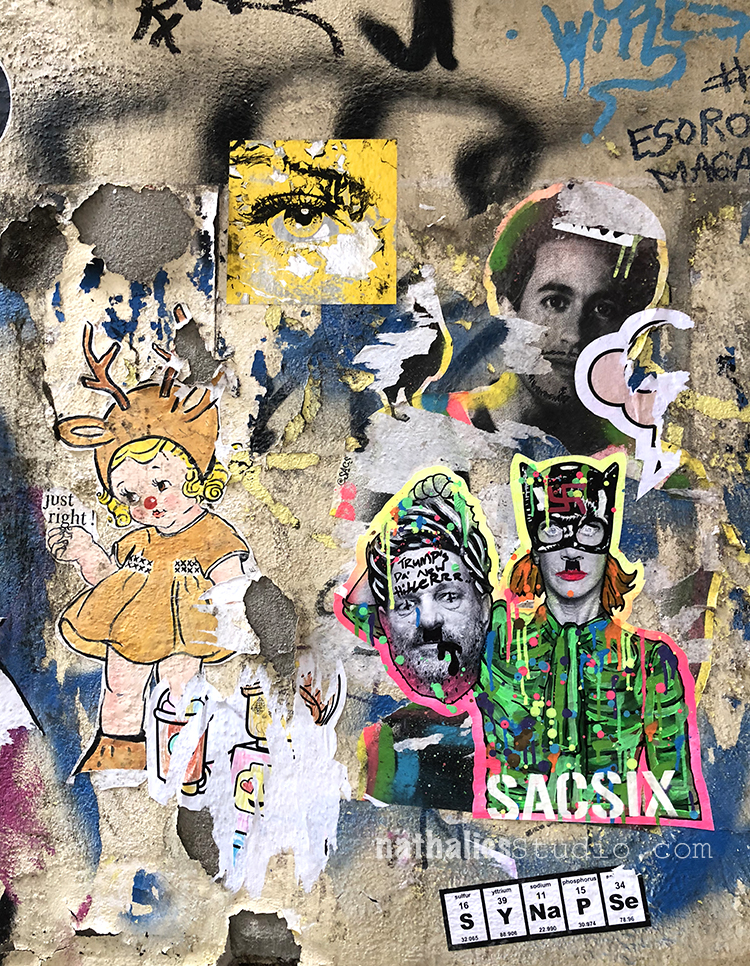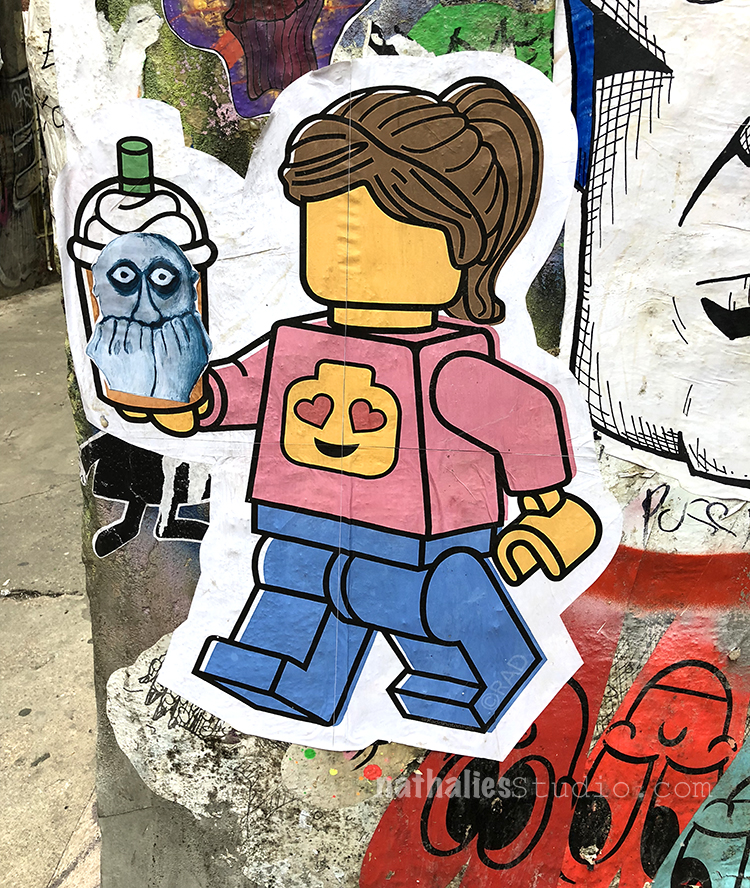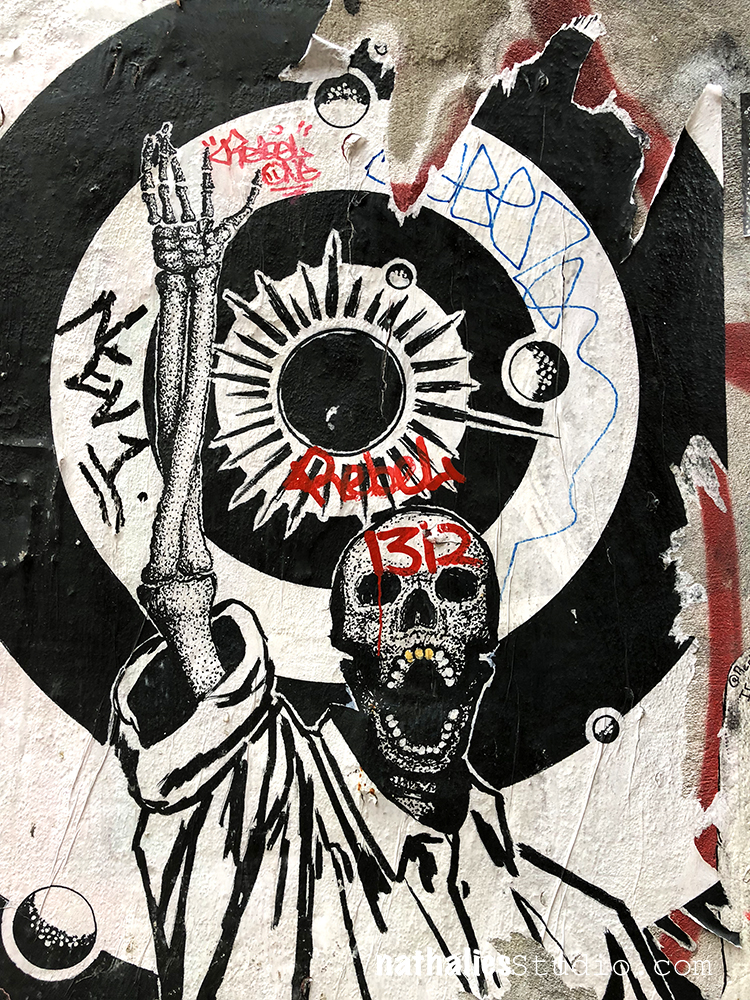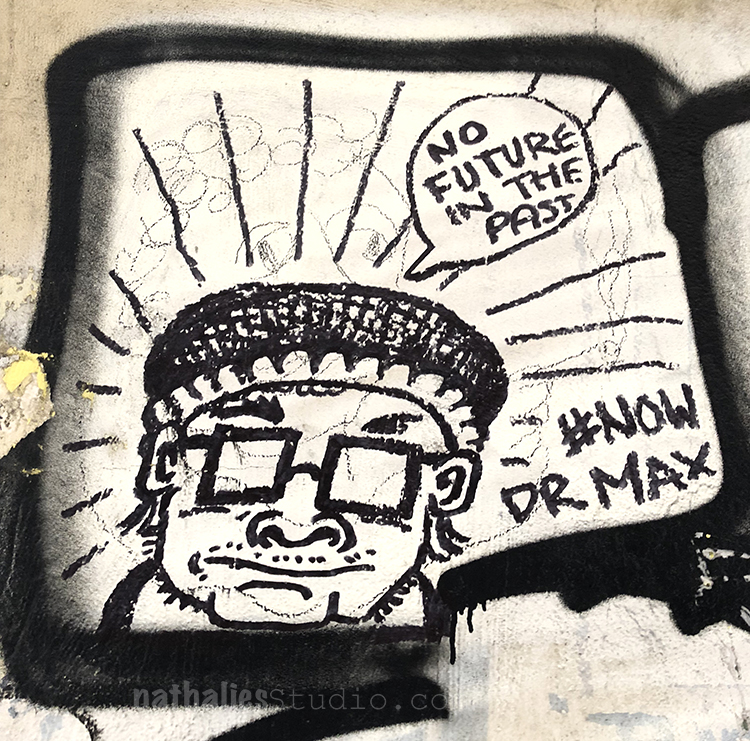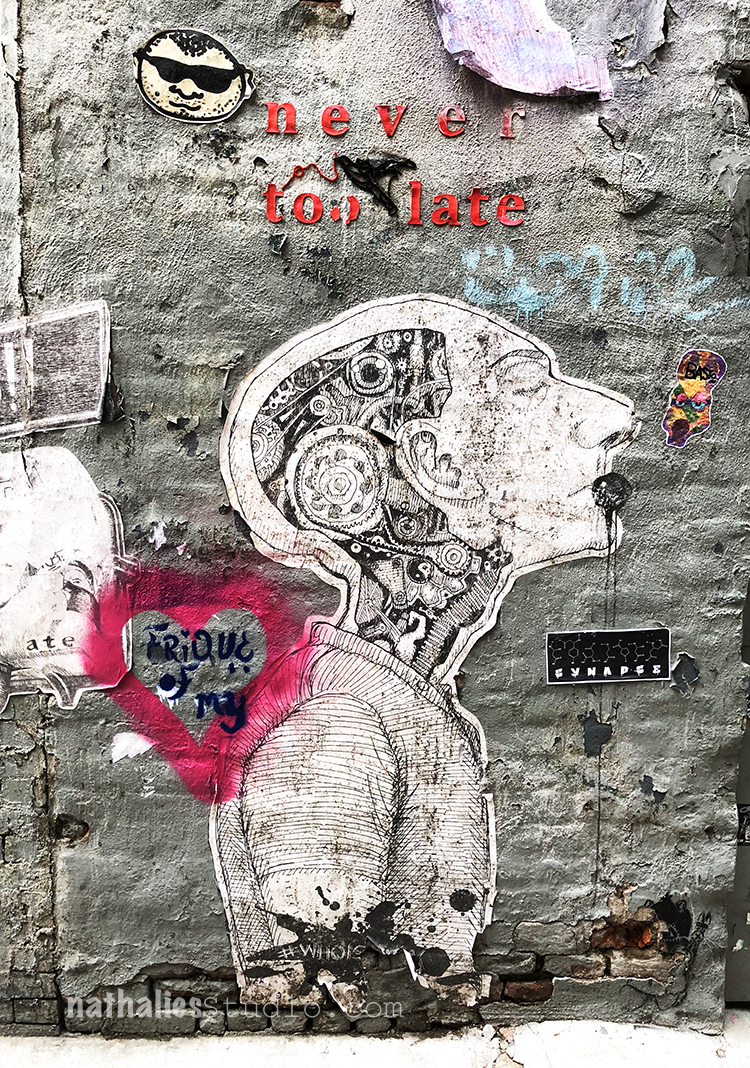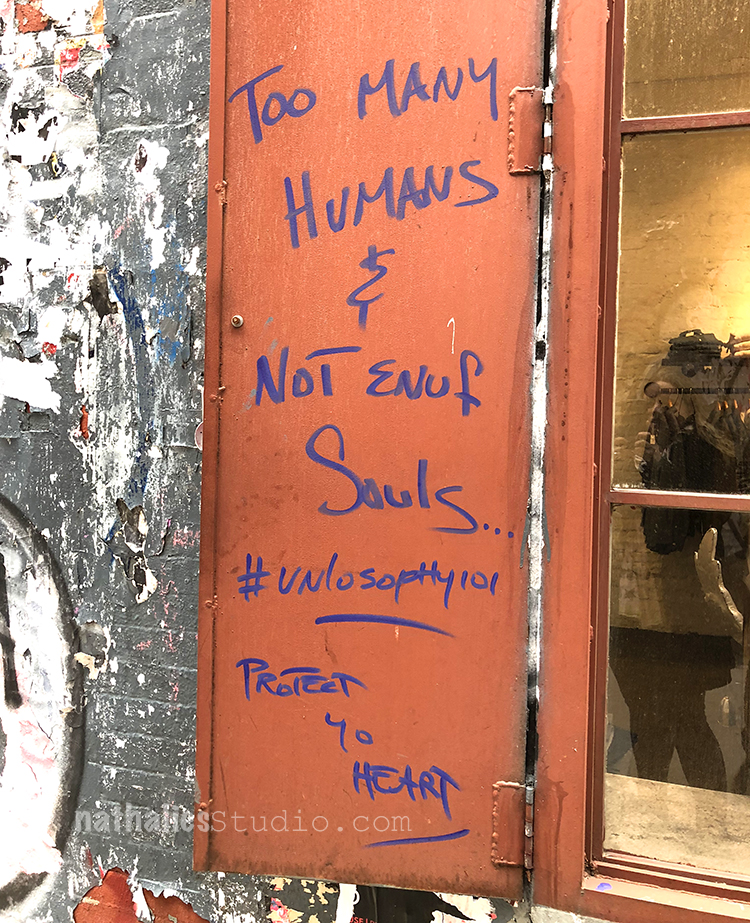 At the end of the alley you find a restaurant -but I was more into the fire escapes !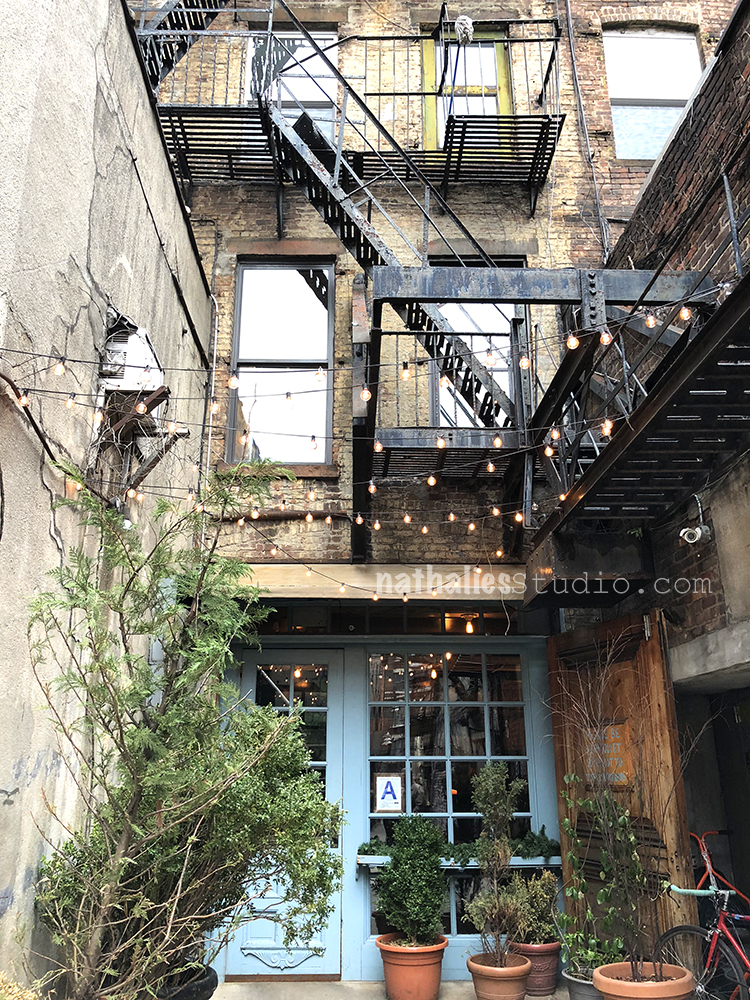 Definitely have to come back and see what's new when I am in the East Village next time. You find it off Rivington Street – don't miss it ;)