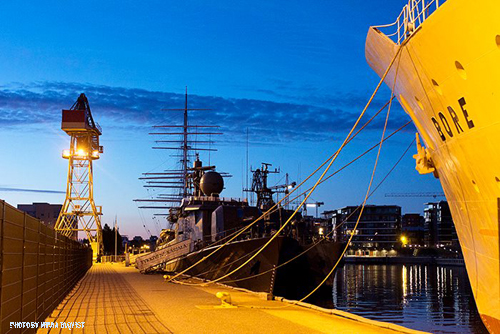 After a 2 hour drive from Helsinki we arrived in Turku at our new home and workshop location on the former ferry: Bore. See the picture above? That is around midnight and the darkest it gets two weeks before midsummer in this area of Finland. Around 3 am the sun was fully up again. Pretty insane and hard to adjust to :) But we managed.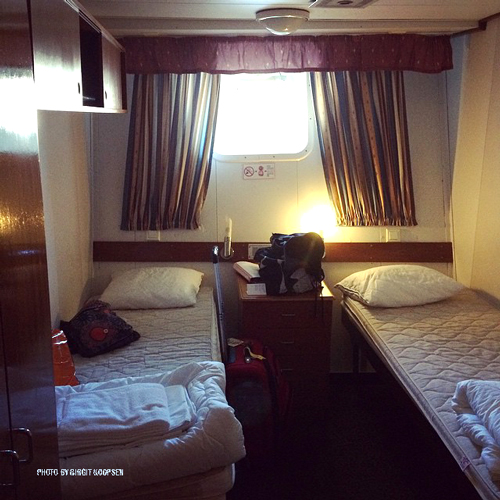 Nothing boring about Bore :) This was our fun little cabin – we loved it – very cozy. And then we started our workshops on Saturday- first up Birgit's and my joined Double Mono Class.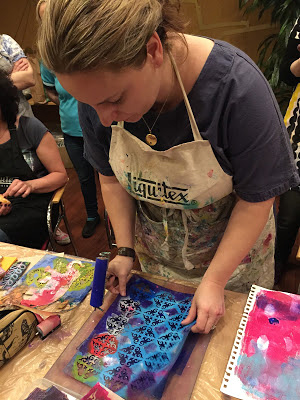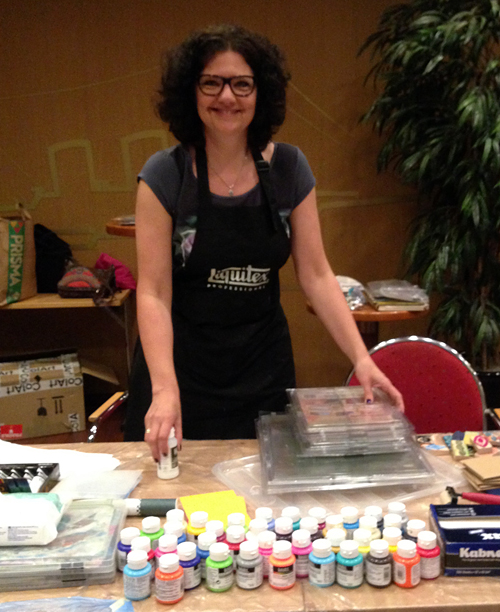 It was the first time that we taught a class together and that means we did really teach it together and it was loads of fun. I think it also showed the students that there is many ways to approach certain results and techniques and to use materials and supplies. We worked well together, which partly comes because we know each other so well and trust each other :)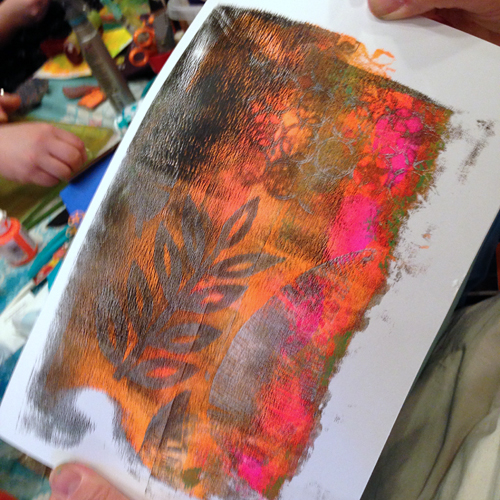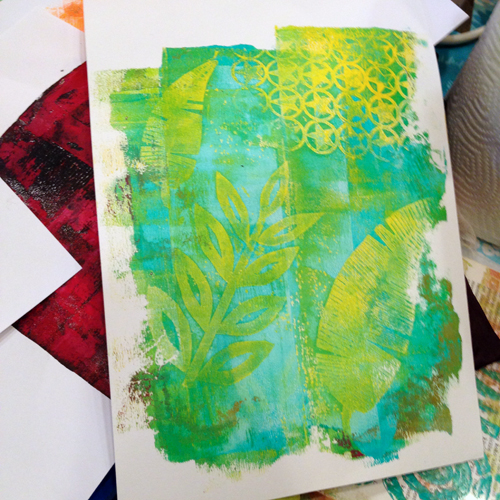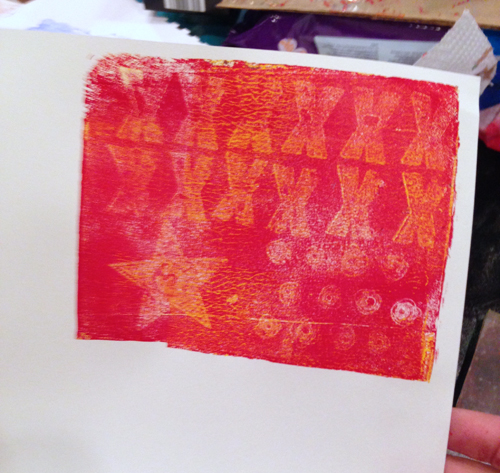 Our students were awesome- although they shocked us the first minutes when we heard several "Oho"' and "Oy"s and we thought something is not right or they dislike the results …but to our relieve we learned that this means "WOW" in Finland- puhhhh, they really got us ;) .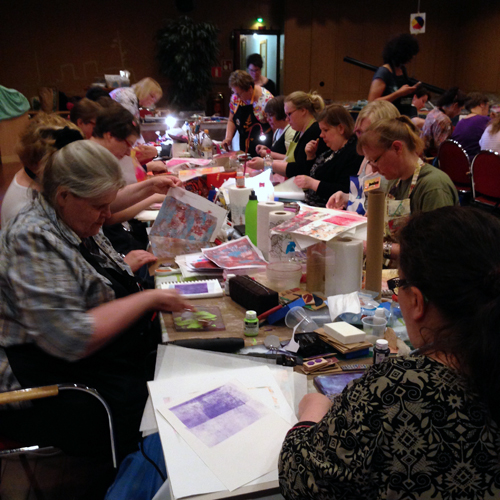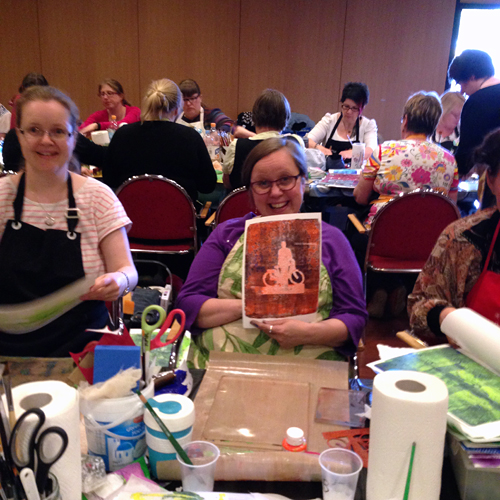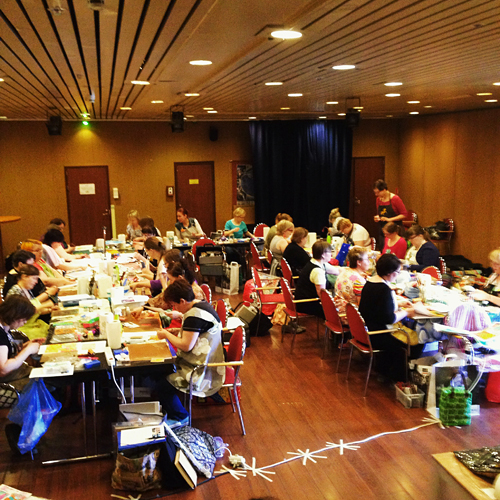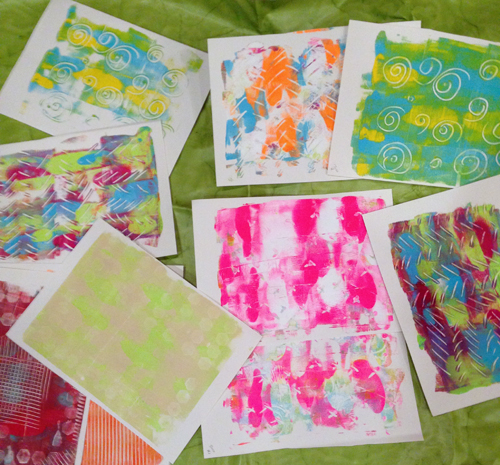 It was special to have the workshop on the ship and also sleep on the ship. In between we went out to snap some fresh air and by saying fresh air- I mean fresh air- it was COLD!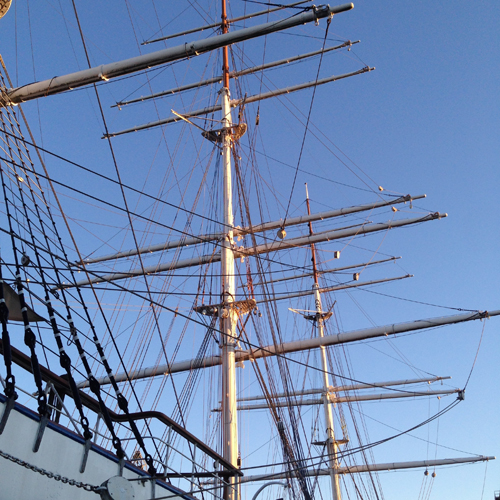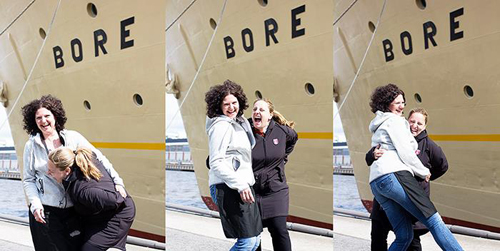 Below our wonderful organizers Minna and Elina with us.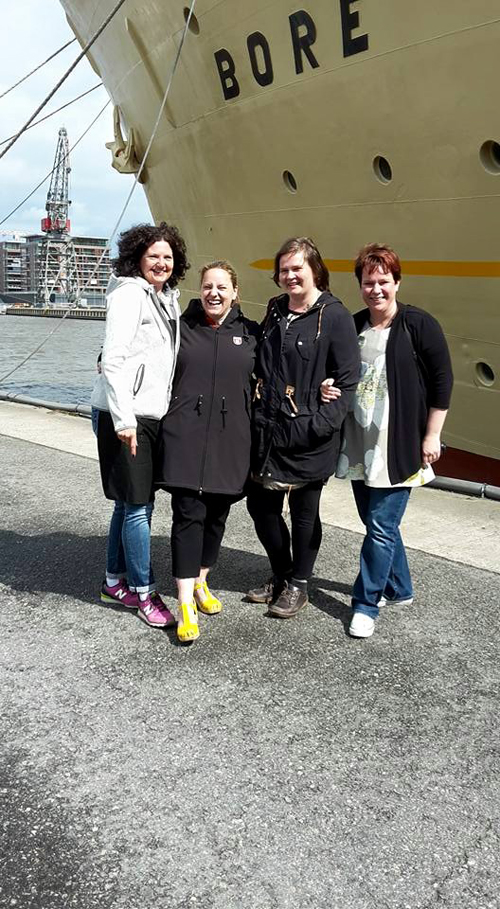 We also had a big surprise on board on the first day- we got serenaded. Too funny- after the singing in Madrid one of the Finnish girls actually commented and said "Don't expect that in Finland" HA – wrong ;) And man they were good!
We first thought that Elina had organized that but she swears it was a bachelor party walking around and singing and having a good time. Oh well – we will believe her ;)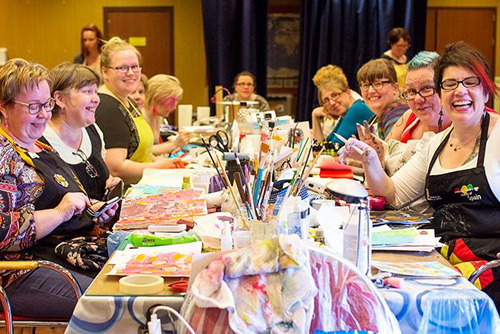 On the second day Birgit and I taught each an Art Journal class separately. So many wonderful and colorful art journal spreads – FUN.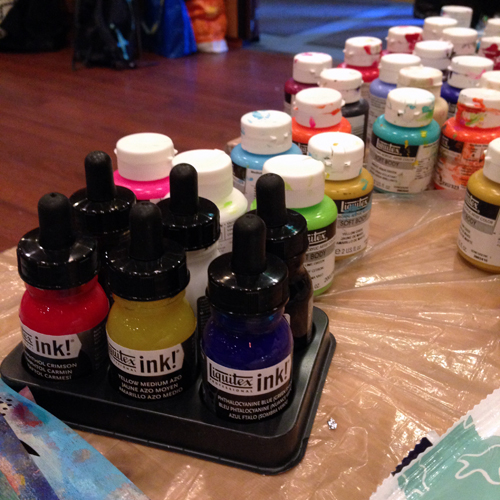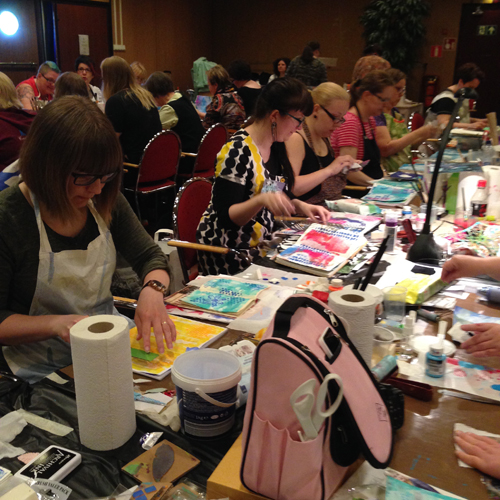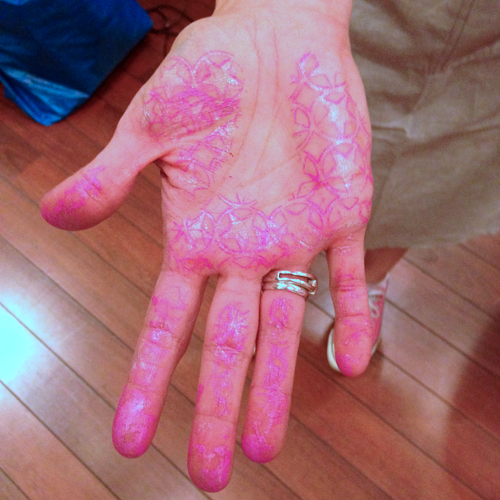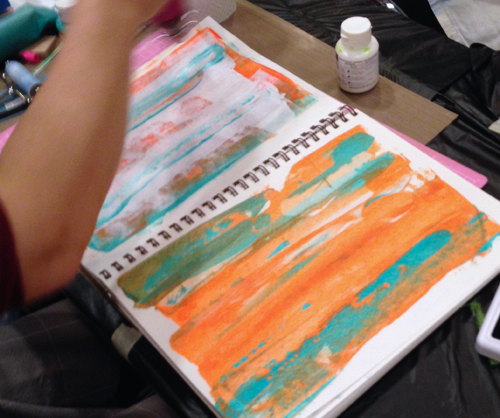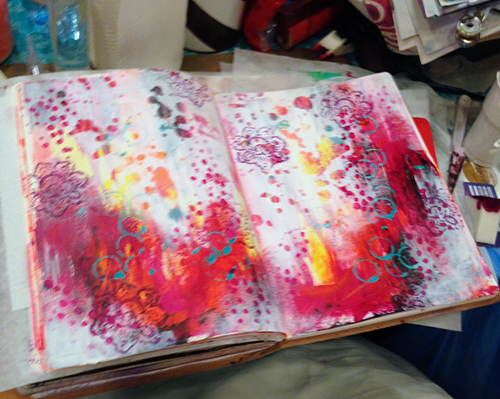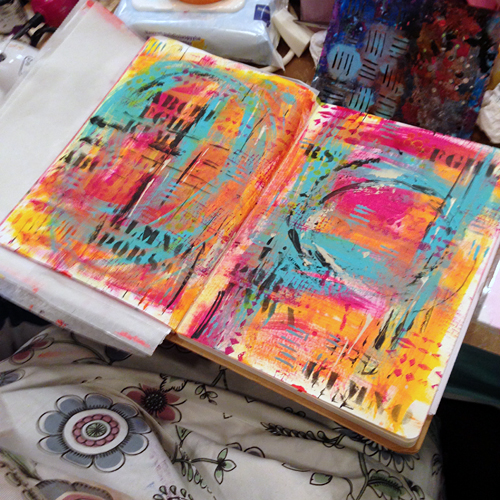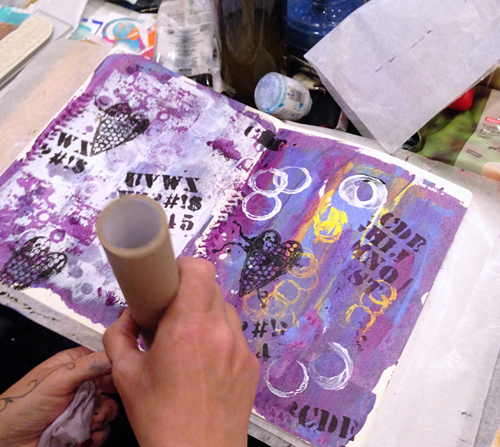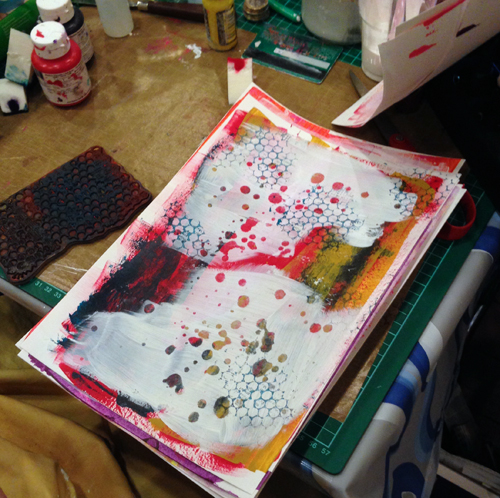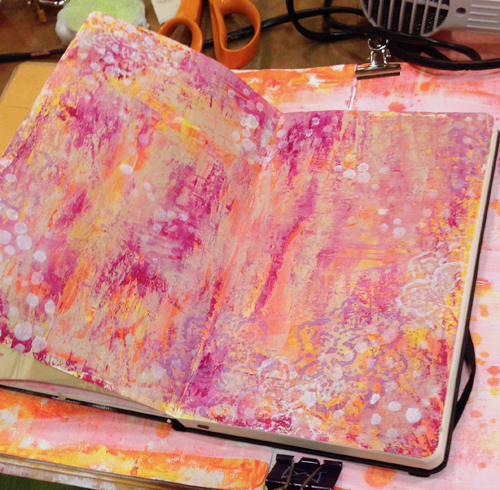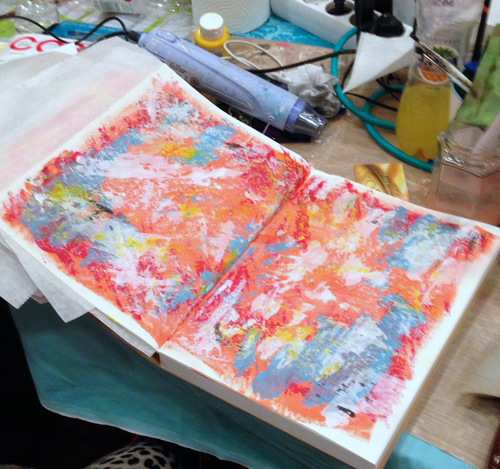 BTW – look at cute Riikka with her self sewn Marimekko Dress- I WANTTTTT! – and her art journal spread- love it too. But the dress- sigh!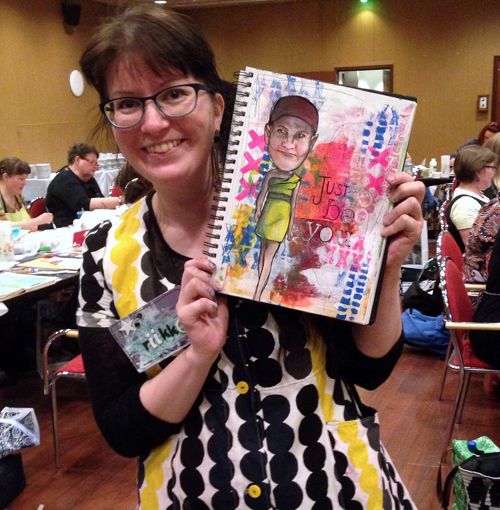 I had so much fun with all the girls- after a whole weekend together you bond and have all kinds of insider jokes and we laughed a lot.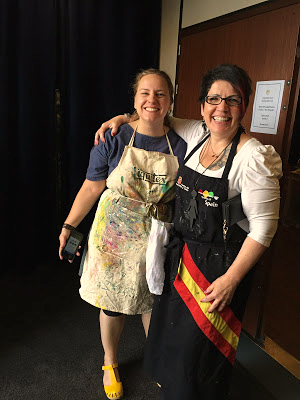 Kiitos Finland – it was amazing and I hope I will see you again some time!!! Thank you Minna and Elina for having us.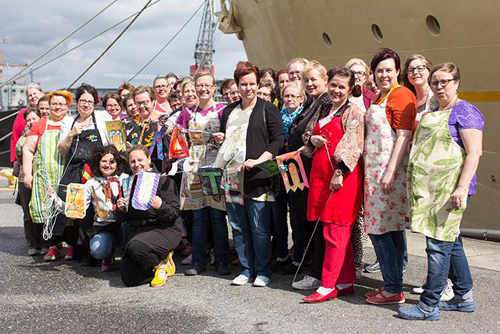 Next up will be The Netherlands …you thought you are done with the Europe Tour? Nahhh nahhh – LOL
Have a wonderful day ;)