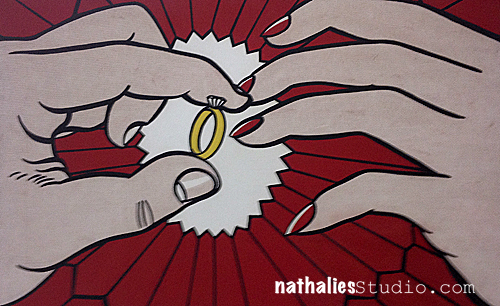 Last Thursday my husband and I celebrated our 10th wedding anniversary and as we desperately needed a break from packing, sorting, preparing for over-the-pond-move and working…my husband came up with the amazing idea of a short trip to Paris. I tell you…he is a keeper :) We got engaged in Paris and we spent several wonderful times there- so what better place to go than there. Thursday morning -we flew in in the crack of the dawn.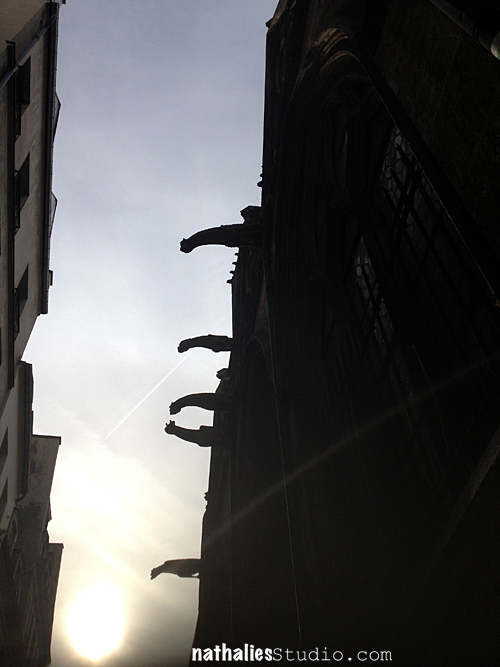 Paris is just so insanely inspiring  – architecture, art, food …the river seine…makes you hum "Insane in the membrane" all the time… well…at least if you are as insane as hubs and I ;)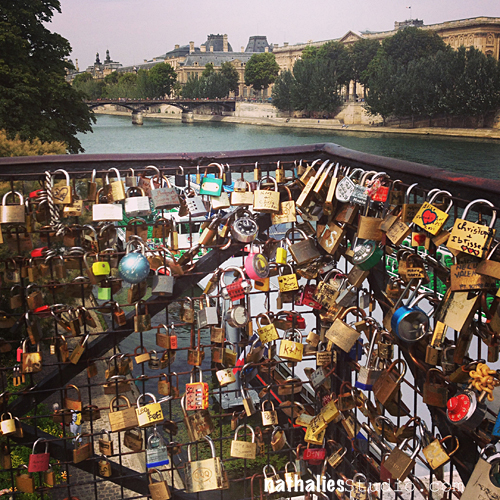 Insane amount of locks at Pont Neuf – after a wonderful picnic at the Seine with Cheese, Wine and Pate and of course a Baguette – all purchased at the Market in Rue Mouffetard.  Very romantic…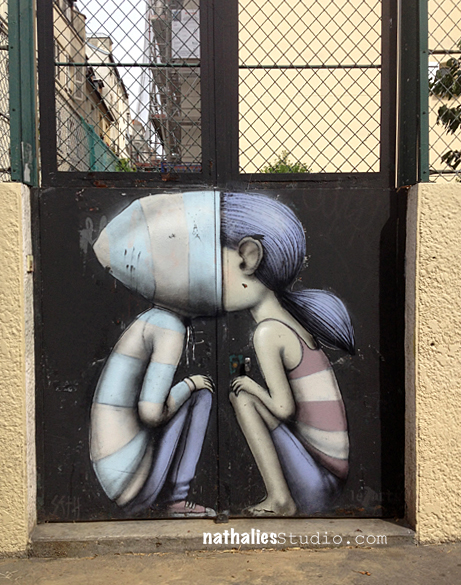 Insanely cool street art.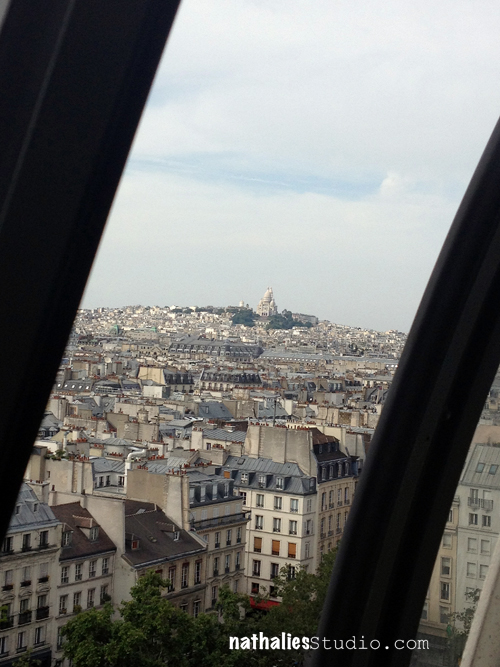 Insane views of Paris from the escalator outside the Centre Georges Pompidou…which also contains an insane amount of wonderful artwork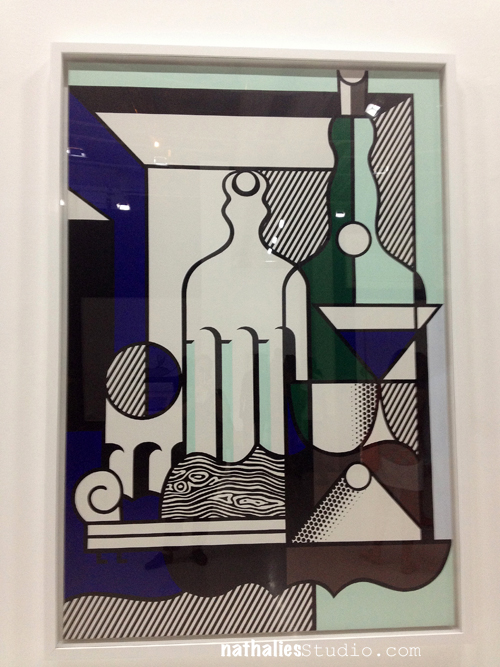 Amazing special exhibition of Roy Lichtenstein's work and life. The more fun as I finally grasp the humor and allusions in his work…especially references to Picasso or Matisse etc.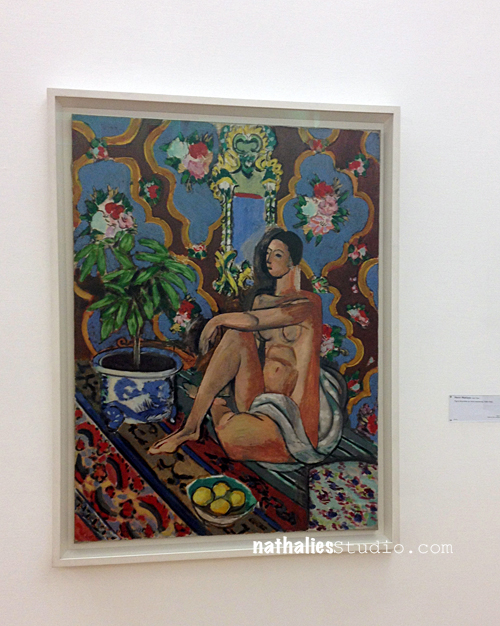 Loving this painting by Matisse Decorative Figure on an Ornamental Background – The pattern of the wallpaper and the rug and then this calm posture of the woman – It gave me goosebumps – so beautiful!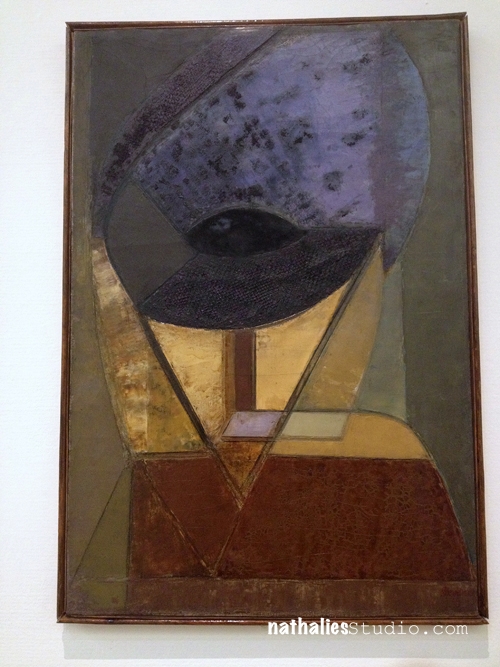 Insane Texture on this Oil painting by Antoine Pevsner Femme Déguisée – I couldn't get away from it- you have to see it in real life!!!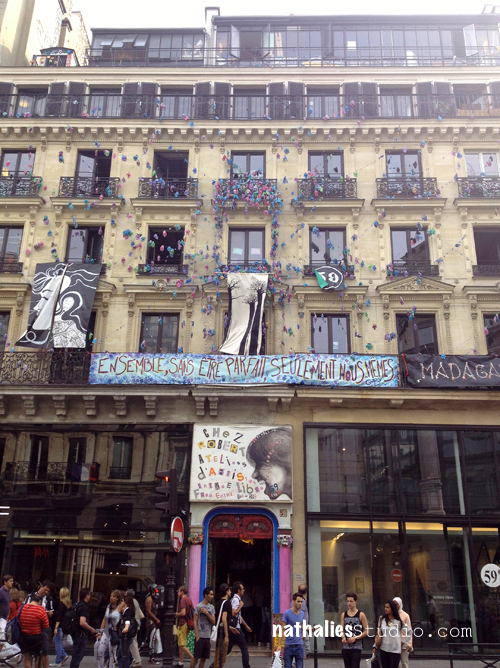 On Rue de Rivoli …one of the most famous streets with many label stores – is number 59 – squatted by artists in 1999. The building had been abandoned for 15 years by then and the artists found a way to open it up, revive an empty space, create a place for artists to create and set their studios in there.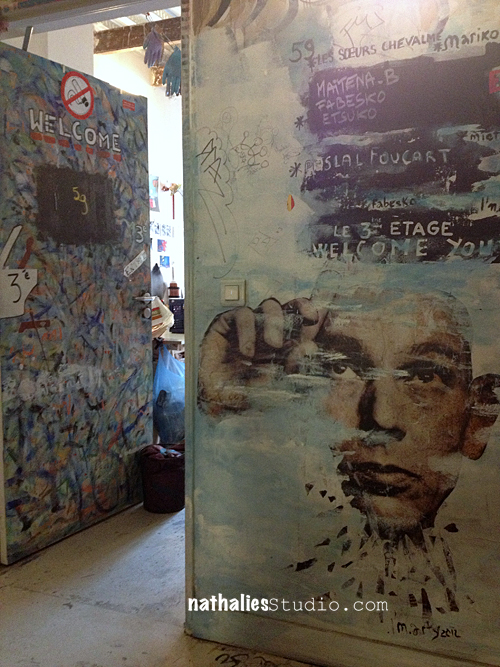 It's now legalized and still open to the public who can come through and visit the artists.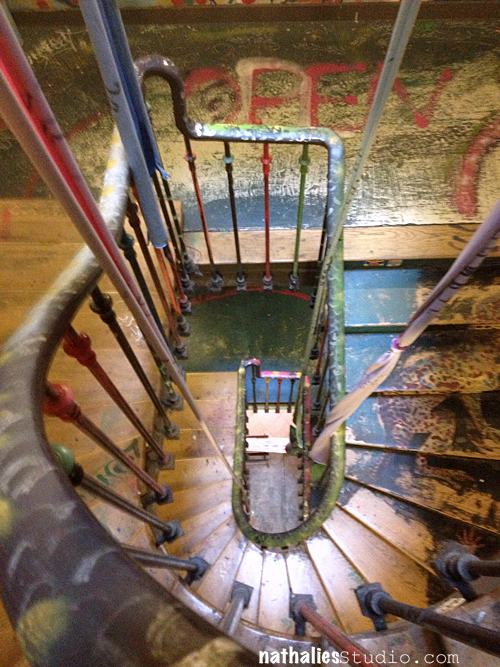 Gotta love this staircase! Insane patina!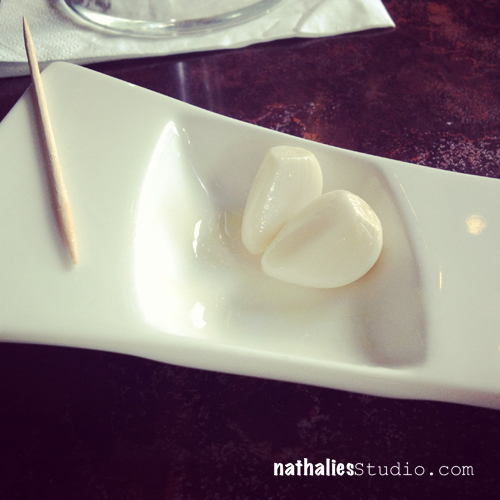 at a bar…pickled garlic. Insane…and sooo yummie! Reminded me of Portlandia "I can pickle that!"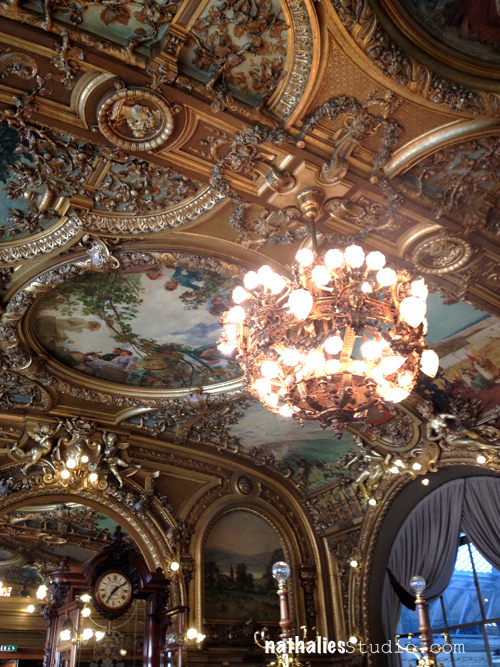 Wonderful  romantic dinner at Le Train Bleu  – I made my husband shoot wine through his nose …I am a funny person…we might have been the bad table…we giggled too much. But hey- who cares..we are insane and married for 10 years ;)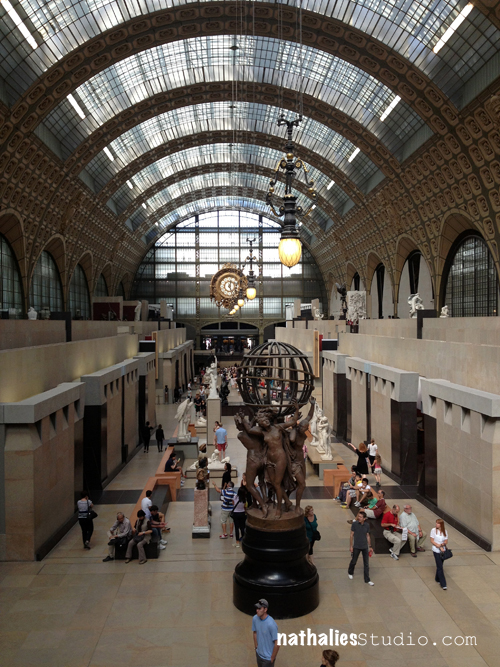 Insane building- Musee d'Orsay – located in an old beautiful train station. It became too small when the trains got longer – and was fortunately saved from being demolished when the idea was formed to put a museum in here. The architecture alone is amazing – but the art is stunning too (no photos  allowed)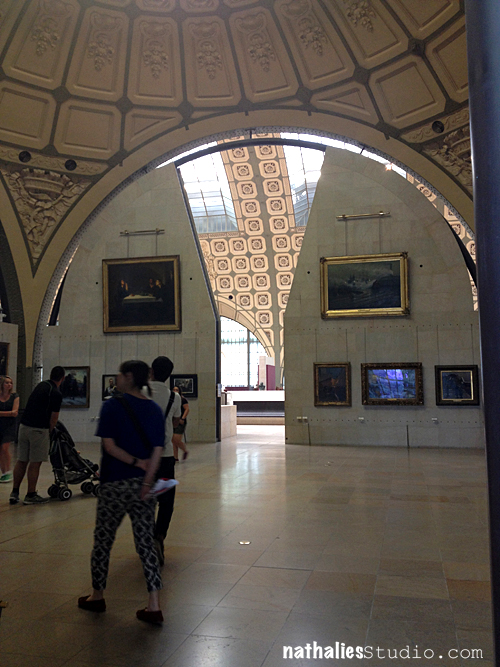 Every corner a new interesting view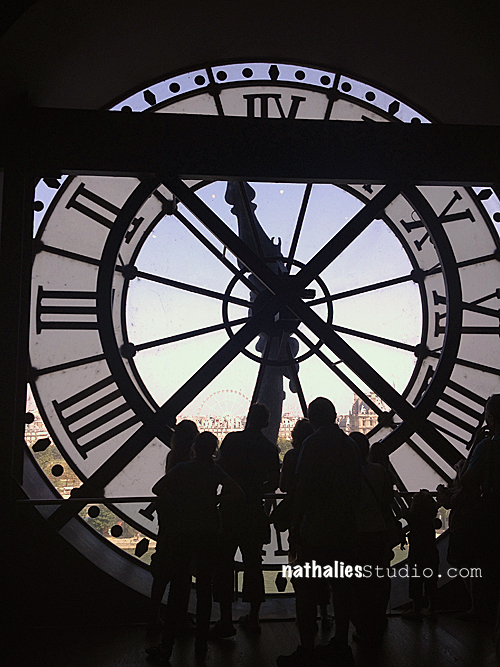 That was so cool- an insane look over Paris through the outside clock of the museum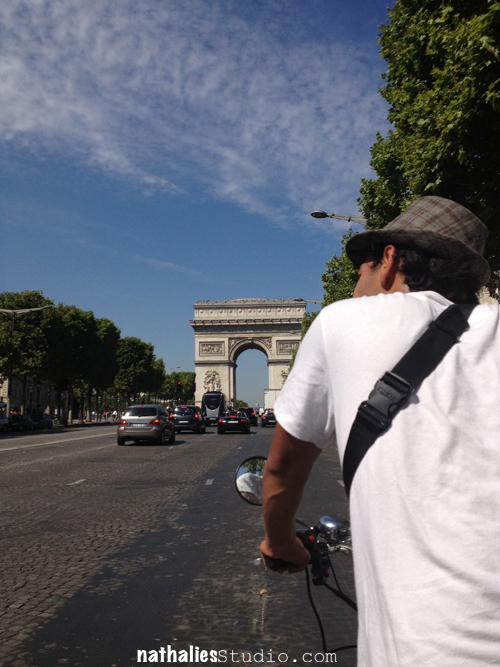 And since Julie's visit in July I decided rickshaws are the best way to view a city…we did an insane rickshaw ride :)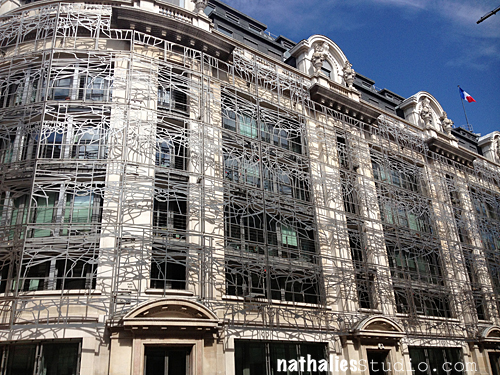 Insane fretwork facade on this building!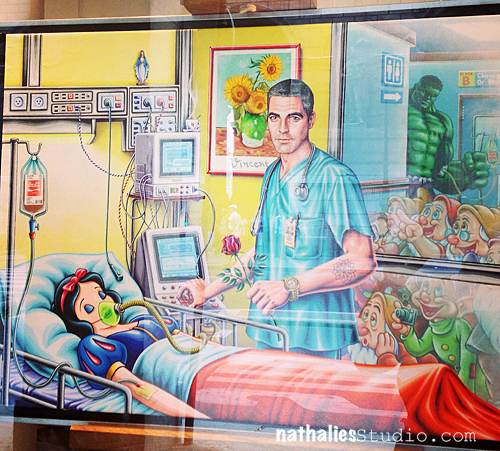 and less than 48 insane hours later…we flew out again. Insane in the membrane….Inspired, relaxed and refueled …bring the move on in 20 days :)
Hope you enjoyed the picture overload and got as insanely inspired as I was :)
huge hugs
Nat