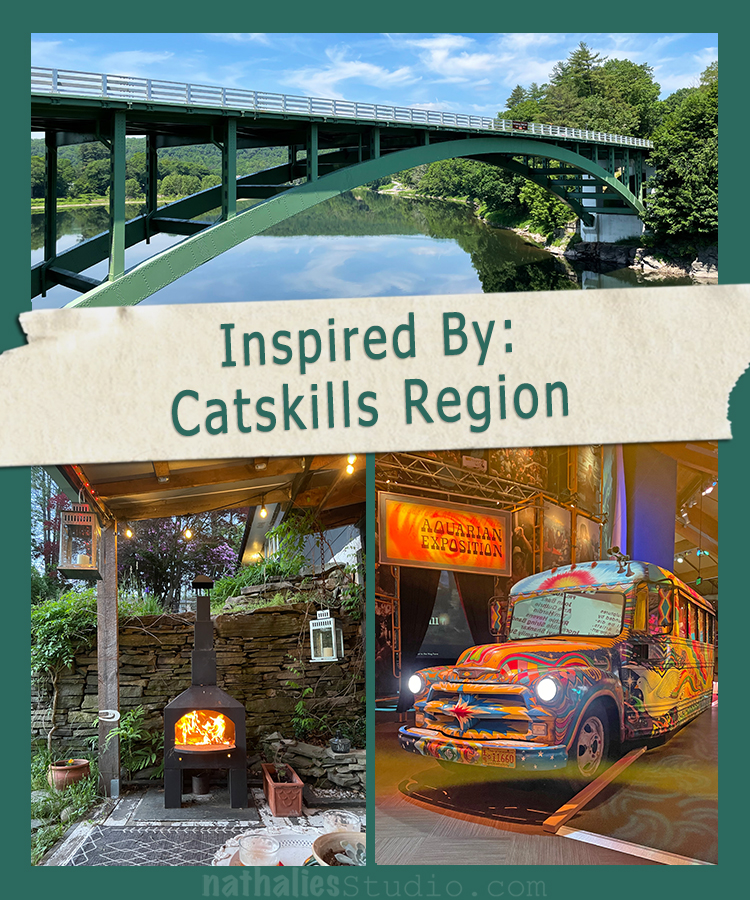 This summer we spent a lot of time in the Catskills Region in NY State. My husband is writing on another book and was craving a different environment to do so and the cats and I said "meow, why not" …well ..the cats were in the beginning not so cool about this but they got used to traveling :)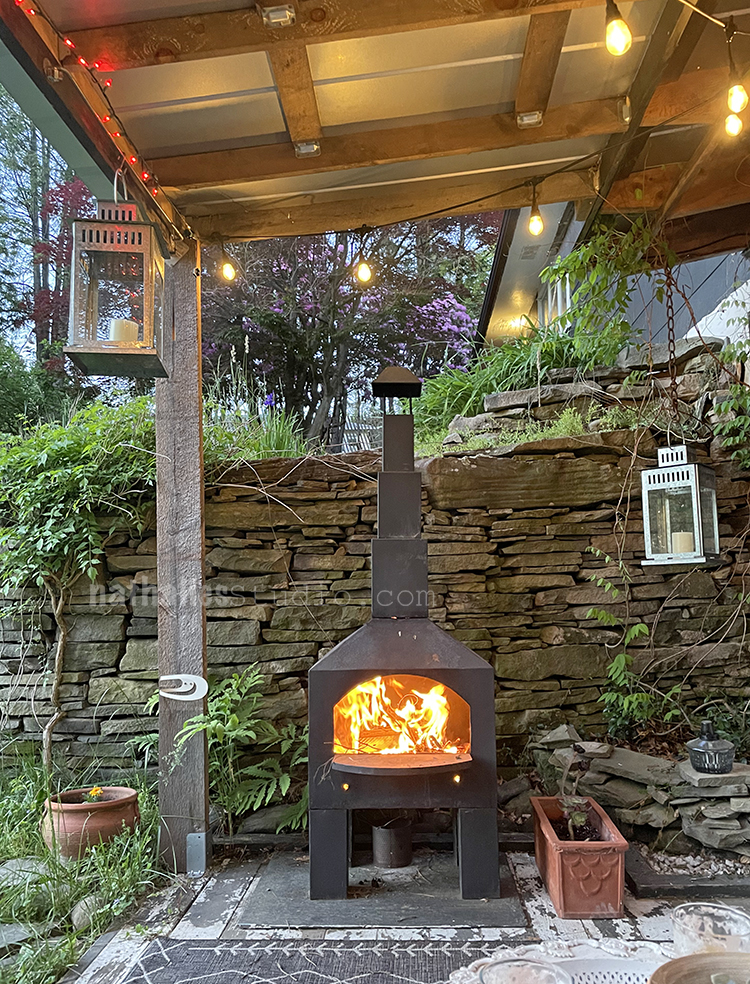 We rented a super cute house with a gorgeous fireplace and enjoyed the cooler evenings sitting outside with a drink and just chatting and solving world problems ;) I love this blue stone wall so much !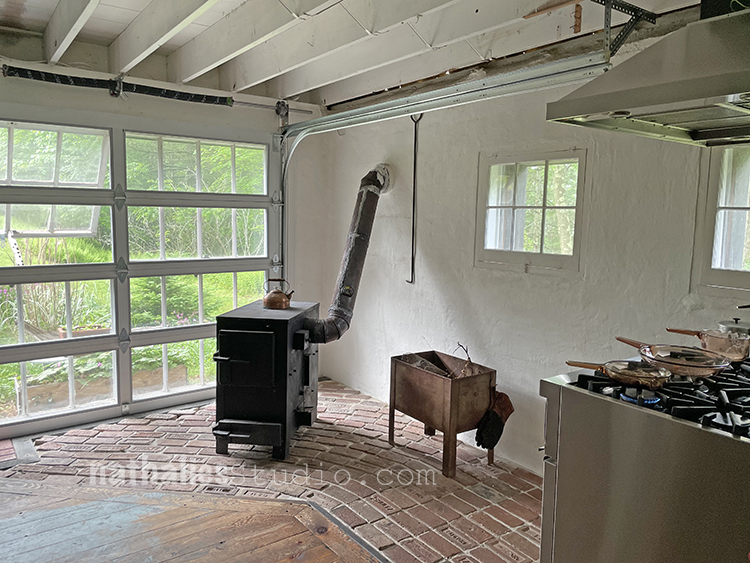 The kitchen was really cool and I loved the old brick floor. The owner is very much into a foraging style and I loved how she used a lot of unusual things for her home in a practical but also sometimes in a decorative way.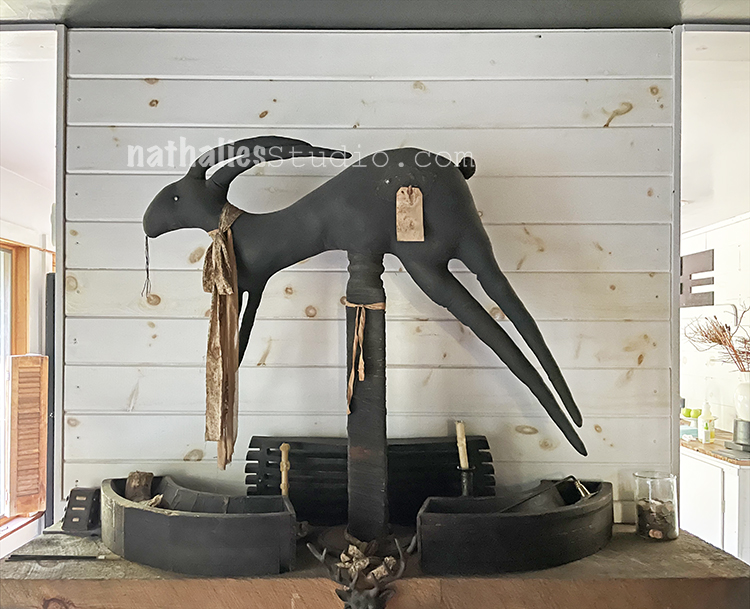 She also had a couple of those bunnies made of fabric – which I am not sure of if they are actually antique or made to look antique. Very intriguing.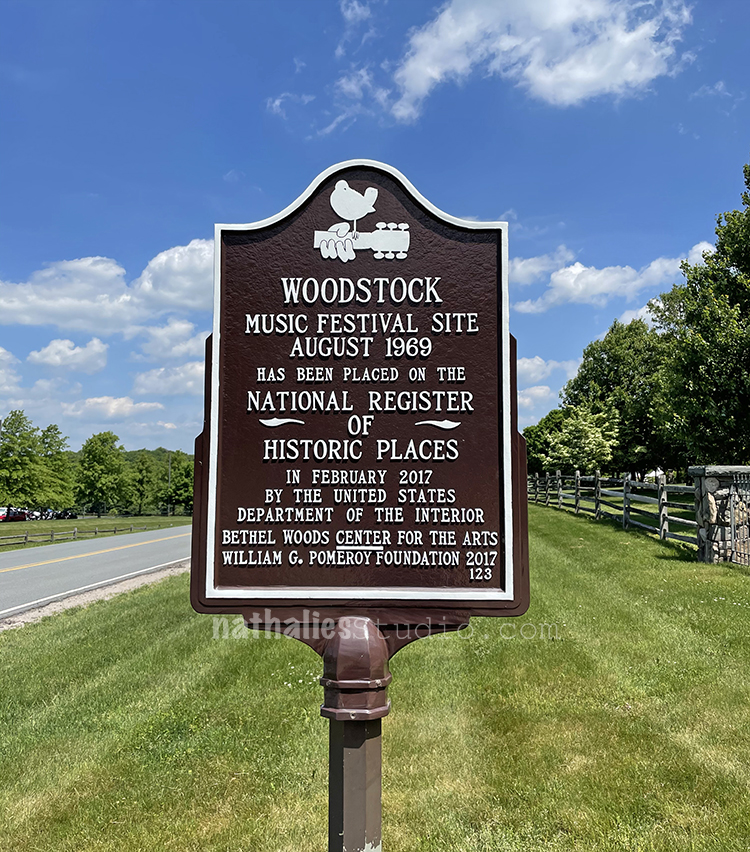 Close by is Bethel, the actual place of the Woodstock Festival. Many people think it happened in Woodstock, NY which is a quite far from here, but residents in Woodstock made sure it couldn't happen there and so after the tickets were already printed the organizers found a place at Max Yasgur's Dairy farm here in Bethel. (residents here weren't happy either and Max was ostracized after the event)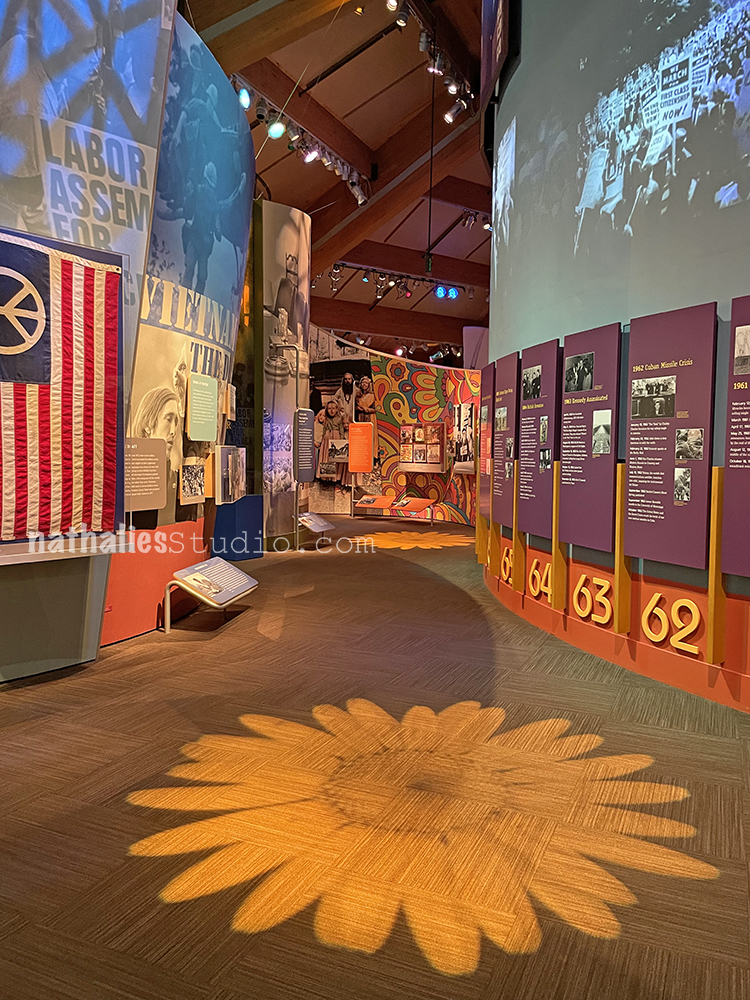 The dairy farm does not exist anymore but a music festival venue and a museum dedicated to the Woodstock Festival sits at the former premises. It was a very interesting exhibition.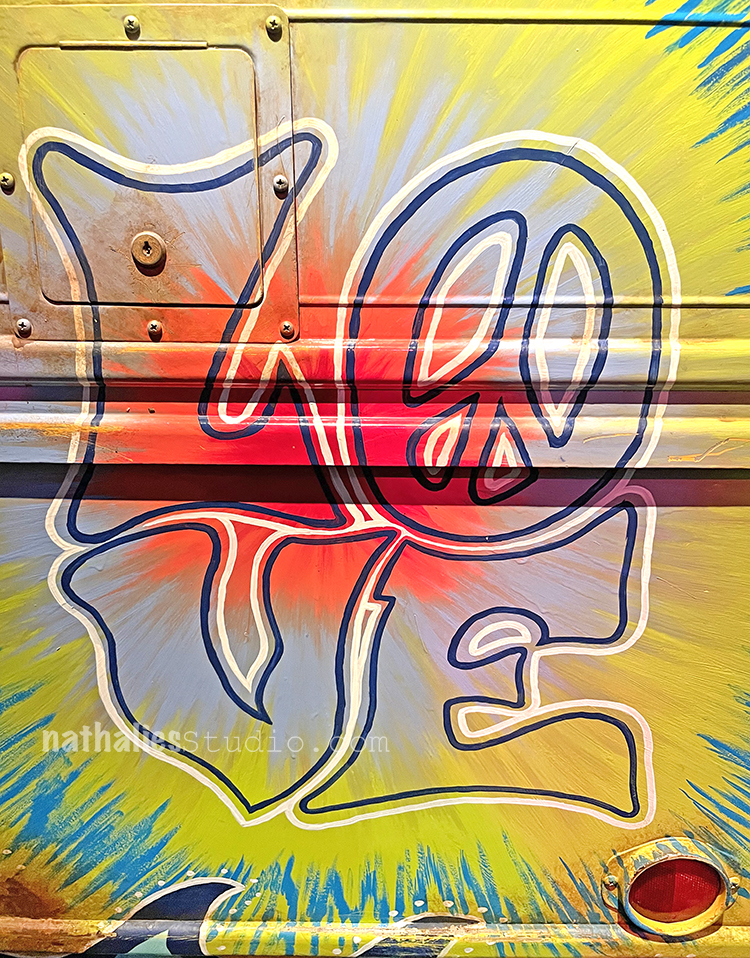 The history of the era, the music – have always fascinated me and my stepfather was actually a huge fan of the music back then and when I was a teenager we would listen to a lot of records from that time and he would talk about how he would have loved to be at the festival. He went to the Love-and-Peace Festival on the Isle of Fehmarn in Germany, where Jimi Hendrix had his last appearance but that wasn't quite the same ;)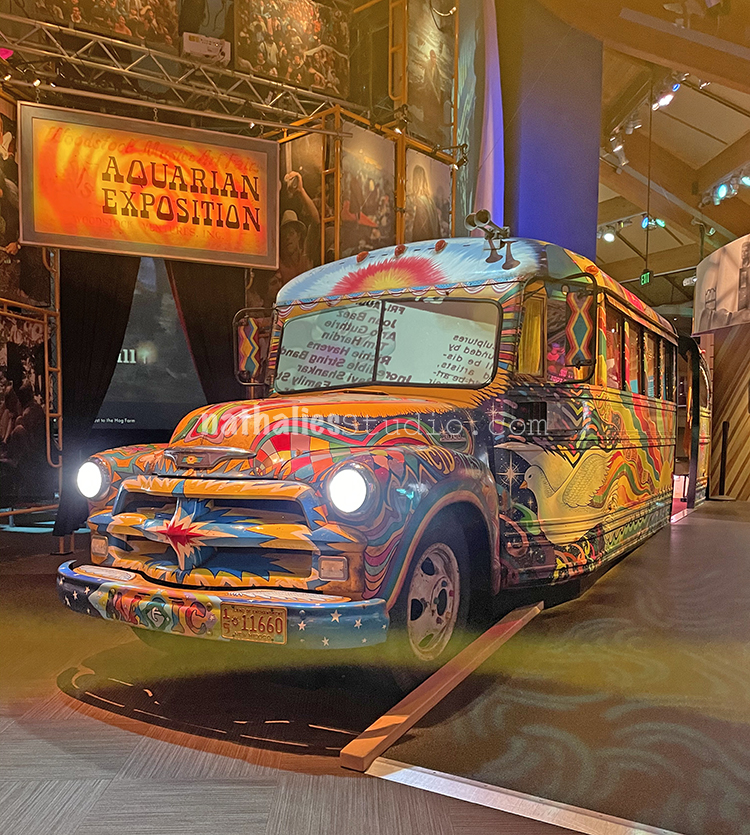 Lot's of colors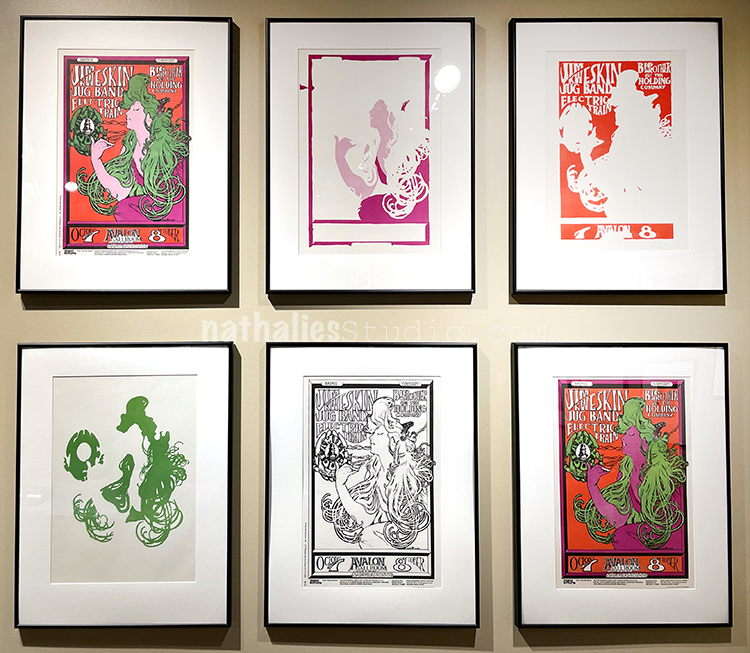 And a nice exhibition how music posters of that time were screen printed and used Art Noveou posters as inspiration.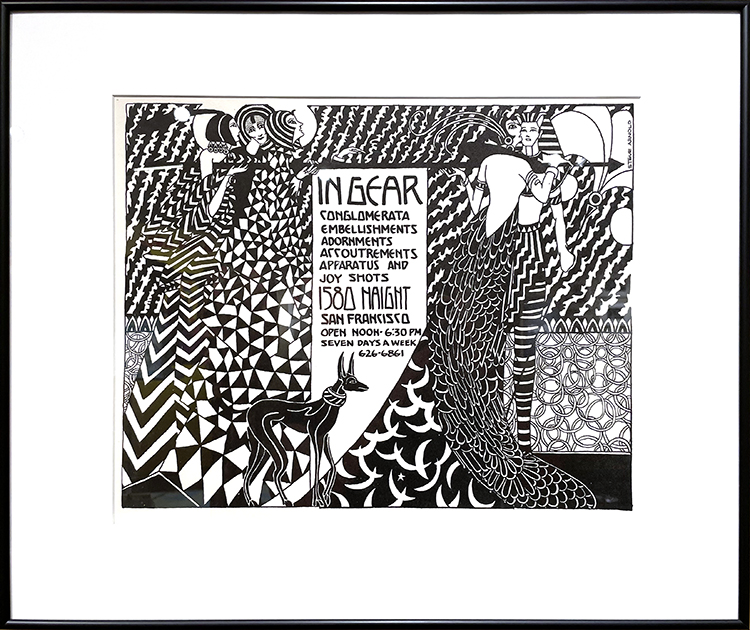 I love this design and the lettering.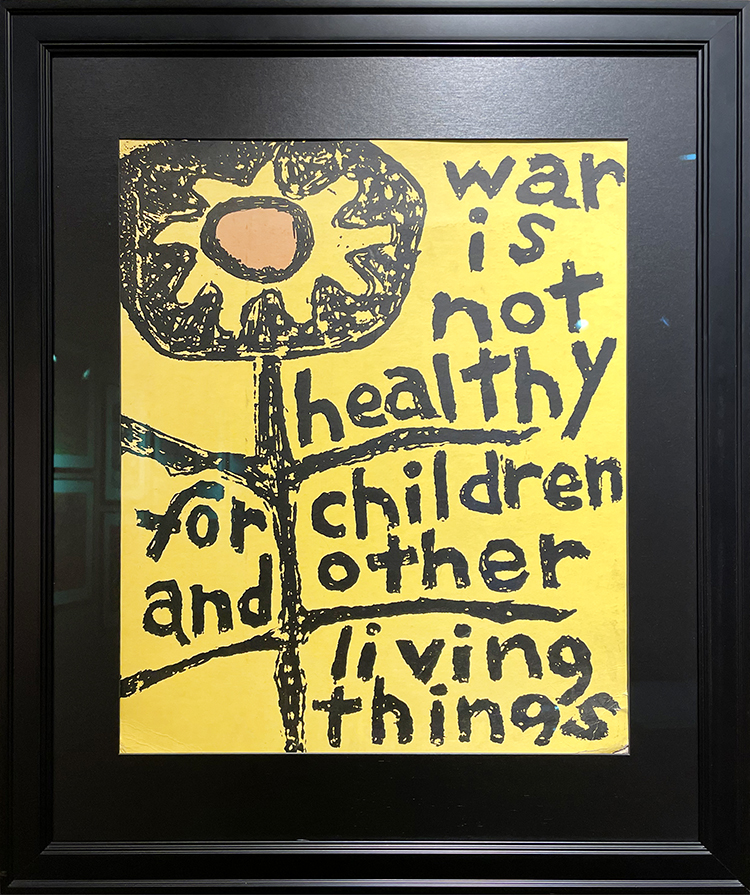 Such an iconic poster …so iconic it is also to be found at MoMA.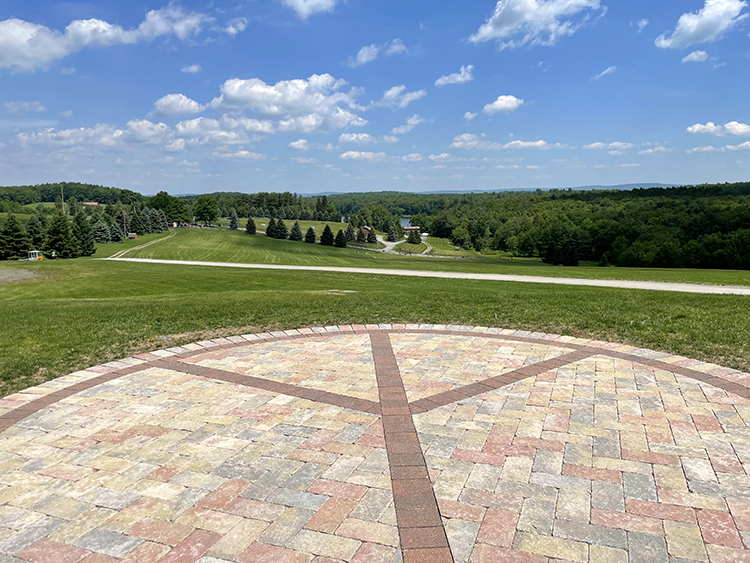 And this is where it all took place. It is hard to imagine this being full with tens of thousands of young people. If you are in the area, check out the museum, I liked it.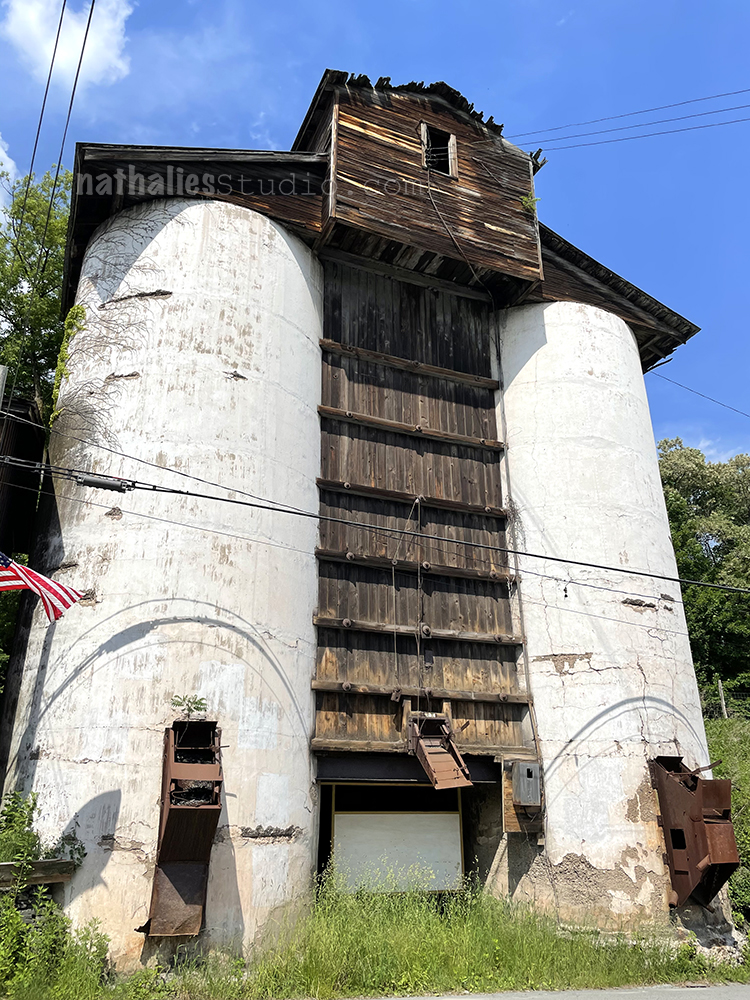 I am not quite sure what this building used to be …maybe a silo – but it was intriguing.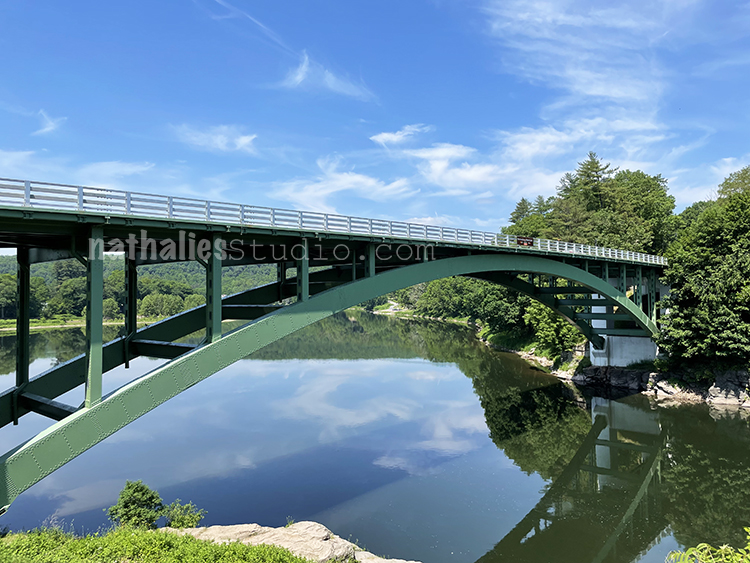 The Narrowsburg bridge – on the one side New York ..on the other side Pennsylvania. Narrowsburg is a really cute town and we spent a lot of time there.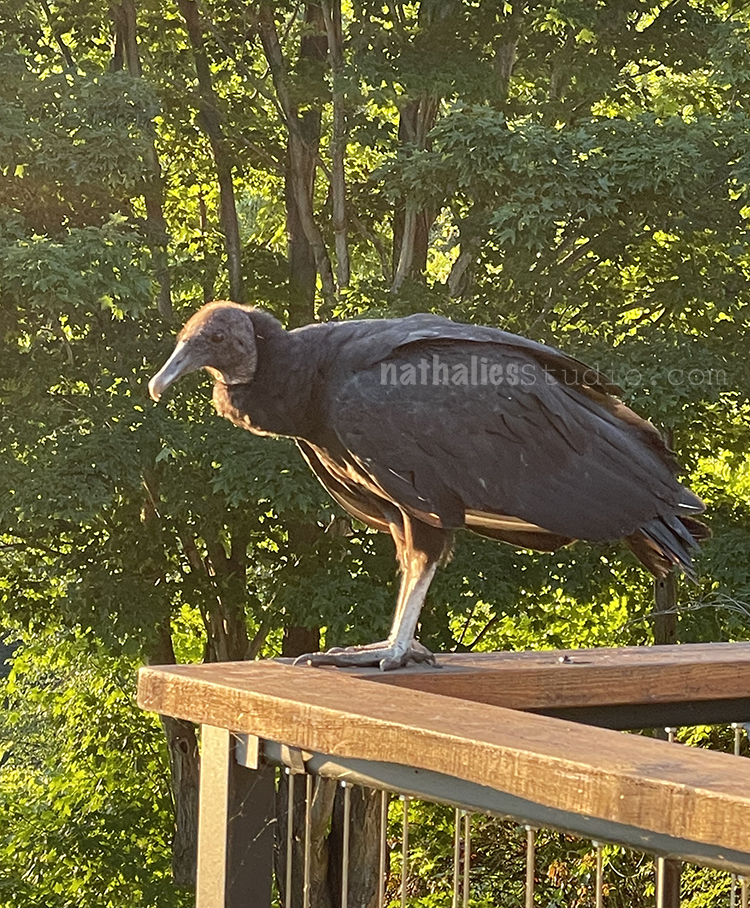 Hello Turkey Bussard …and please stay where you are! LOL. They were everywhere and in the morning I could see them taking off from a tree in front of our cottage by the dozens …impressively big.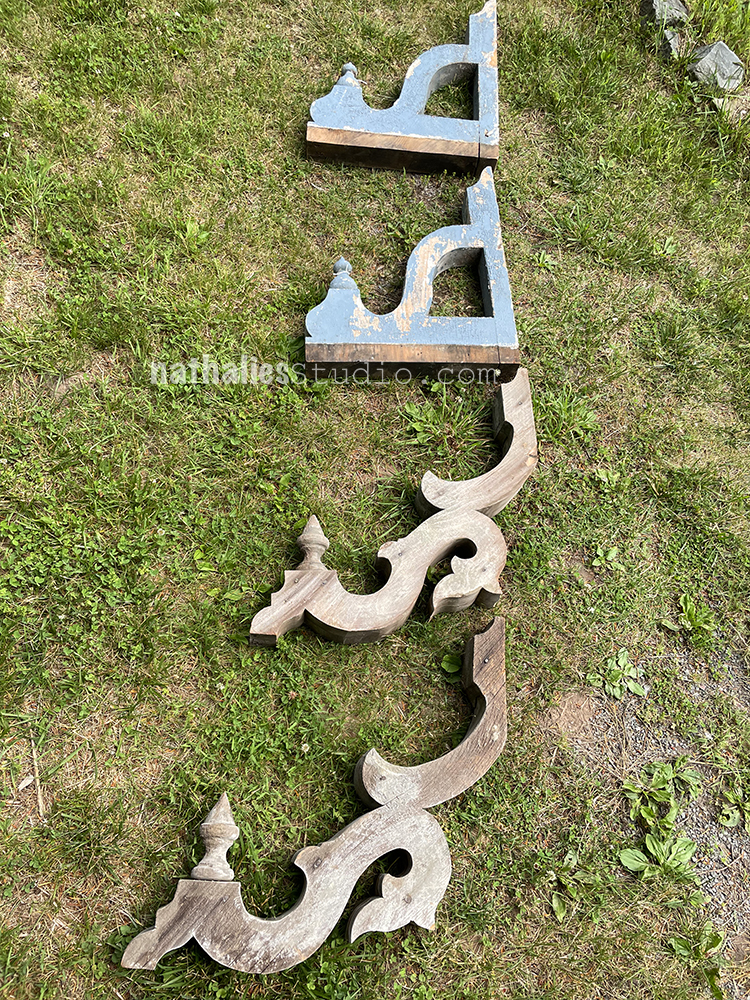 Lots of antique stores around and we found some corbels – the top two are already mounted to our deck on our house. We loved the patina. The other two will find a spot ;)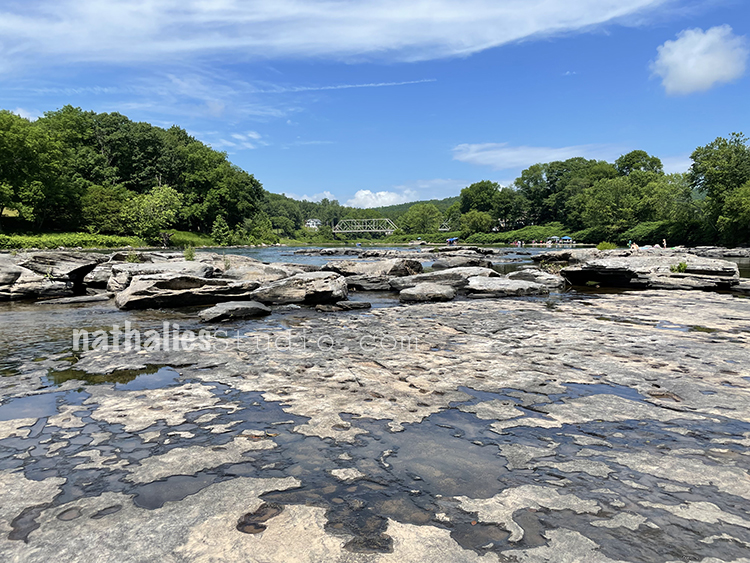 The Delaware River at Skinners Falls – it was fun being out there – watching people in their kayaks or tubing, people picnicking on the rocks.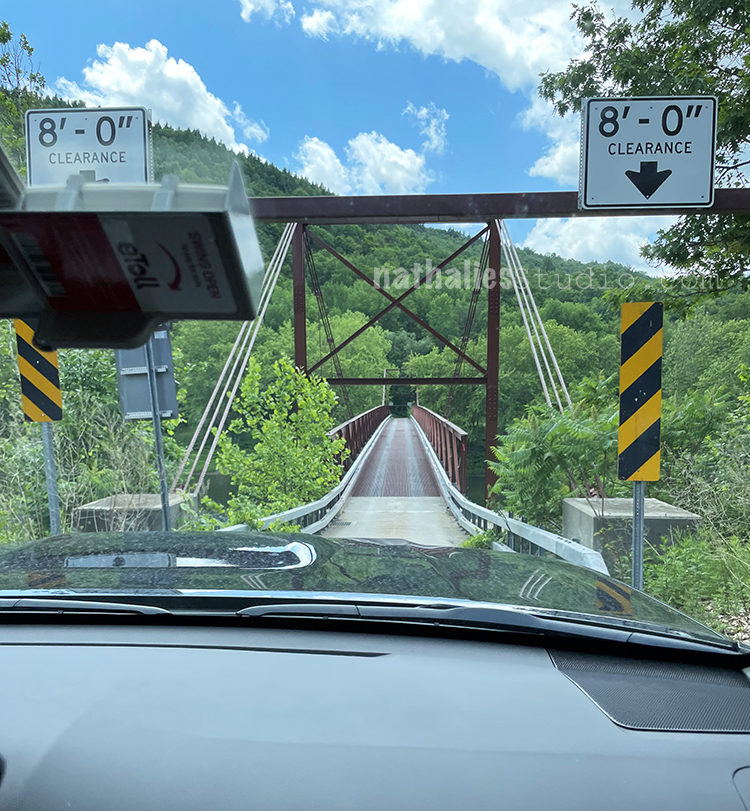 Ok this bridge was a bit scary LOL!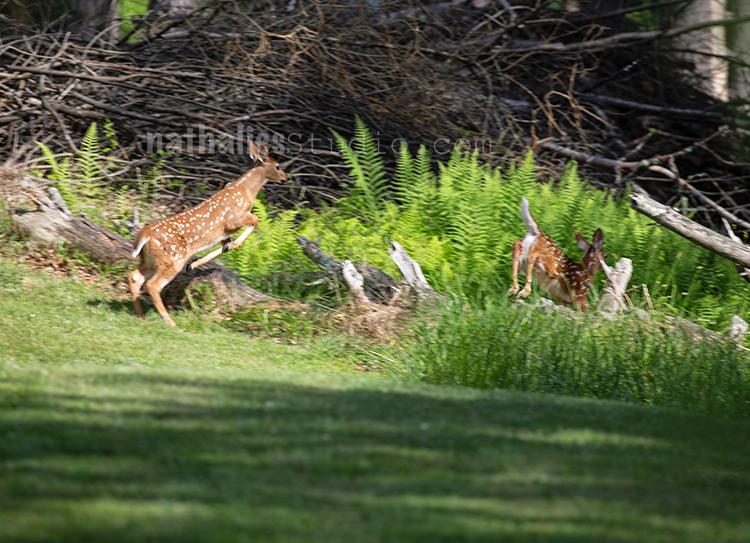 Every morning two fawns visited the cottage – they were so darn cute…and fast. This picture was actually taken by my brother in law ..I usually just got white tails.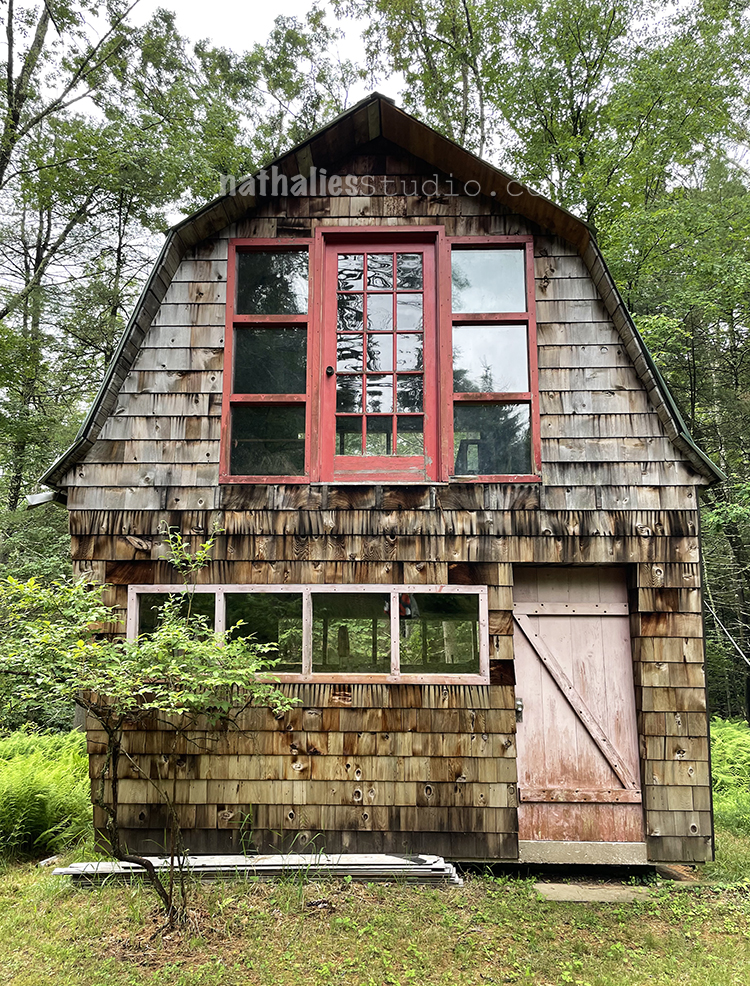 We saw this cute little barn&studio and boy…I love this so much- can I have this as my art studio please? This mini Dutch Colonial house really made my heart pitter patter. I think this needs to be a stamp :)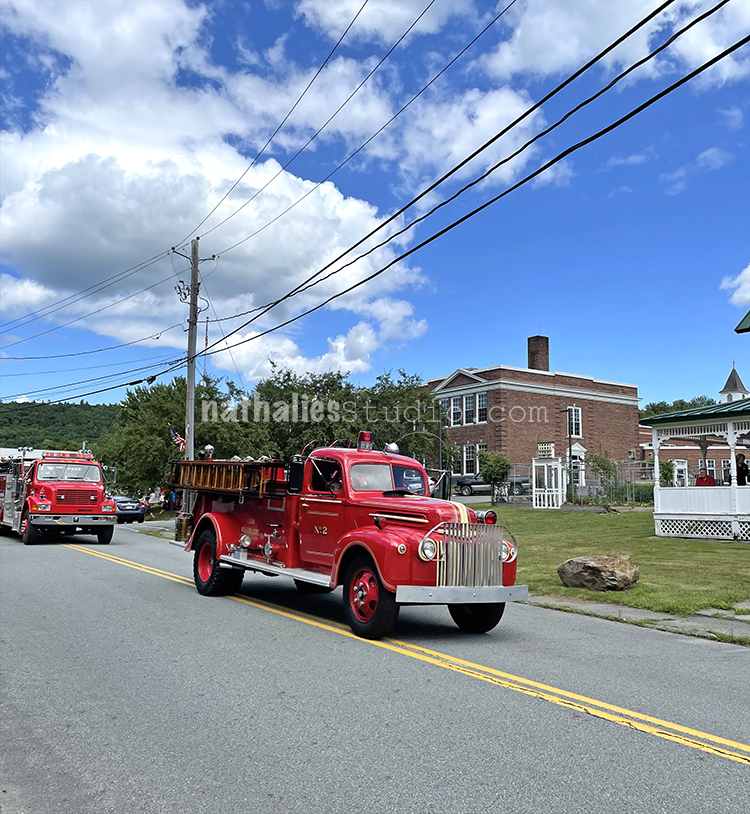 Old school 4th July Parade in Narrowsburg – all the fire departments in and around Narrowsburg took out their old and new fire trucks for the parade …I guess that is normal …lol- but hey – remember I am from Germany and this might have been my first non-city 4th of July celebration.
I hope you enjoyed this little trip to the Catskills Region …I did and we will be back for sure.