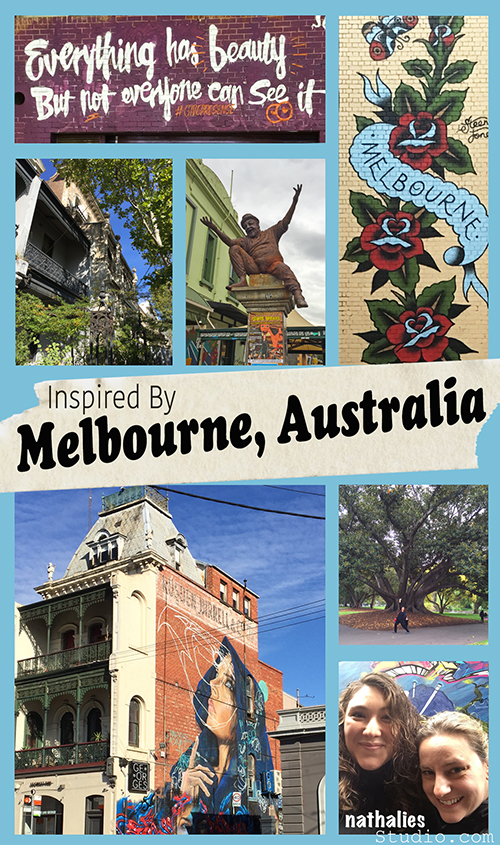 Julie, my husband and I had such a fab time in Australia and we started off in Melbourne which I really loved. A very green and vibrant city, with a great public transportation system, wonderful houses, street art and good food. Paired with good company …it was a a good spot to be for a couple days before our Mixed Media Circus Workshop at Artified.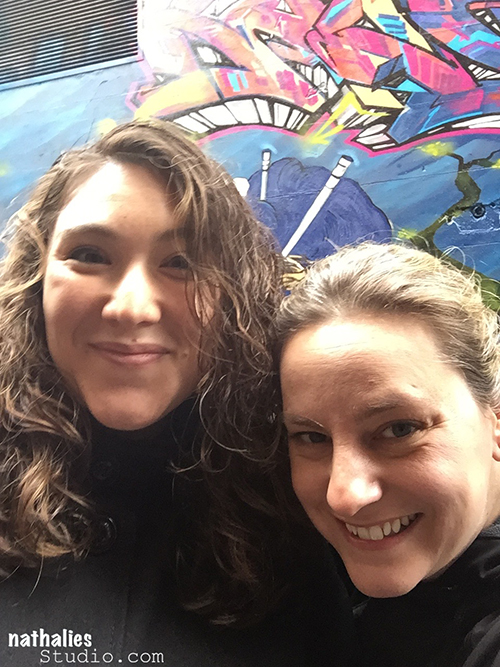 We stayed in a beautiful AirBnB with some great artwork located in Fitzroy.  We had  a nice roof terrace, which we couldn't use too much because it is fall in Australia and it rained a lot. Mhhh – writing this my eyes drift through the window and I realize …it is spring here and it rains nonstop at the moment …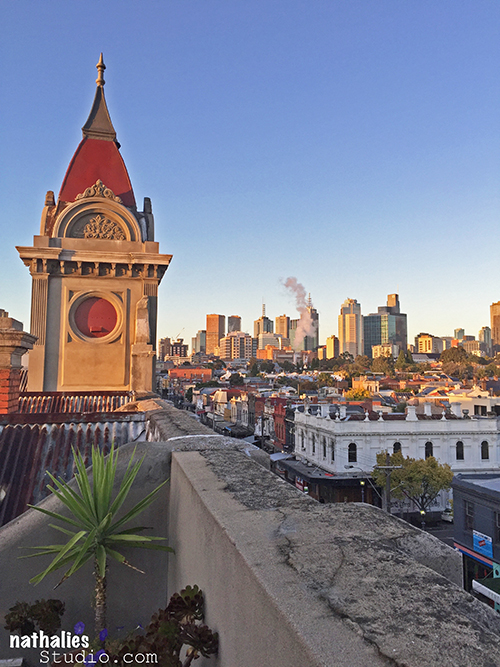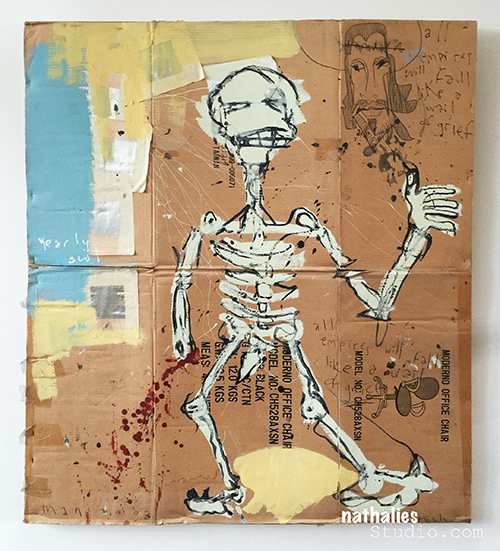 Below are the three of us on the right of the screen on our way to the National Gallery of Victoria (post coming soon).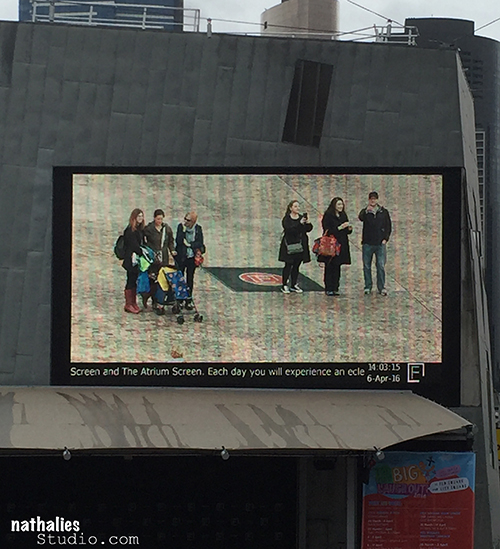 As I mentioned in an earlier post there is a huge amount of street art in Melbourne, fun signs and a lot of grungy texture. For us it was a feast for the eyes.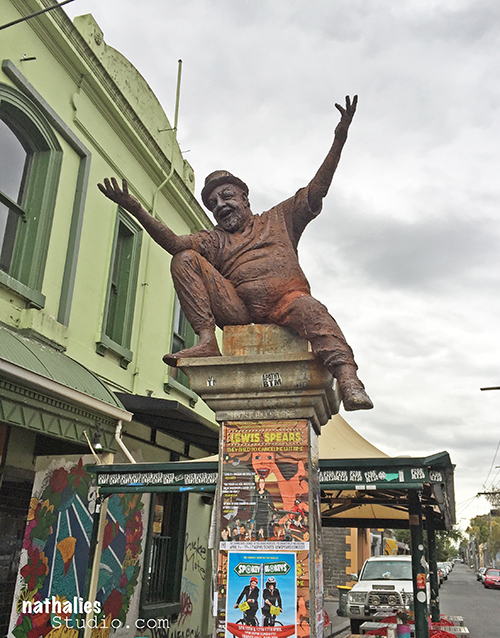 Look at the texture and the color combination on this wall – yummy!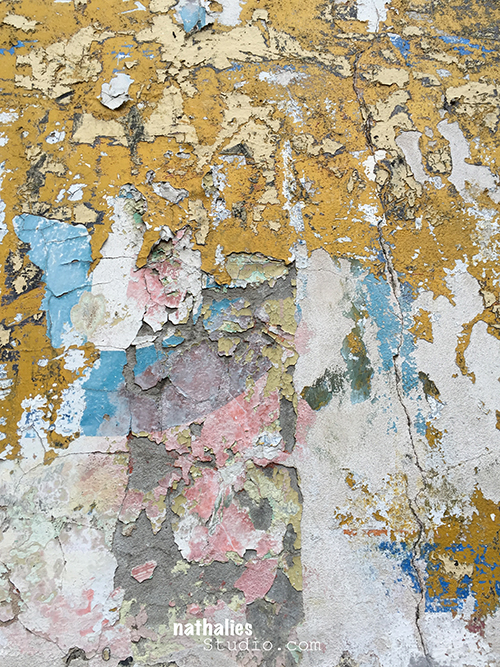 Where the garbage cans are: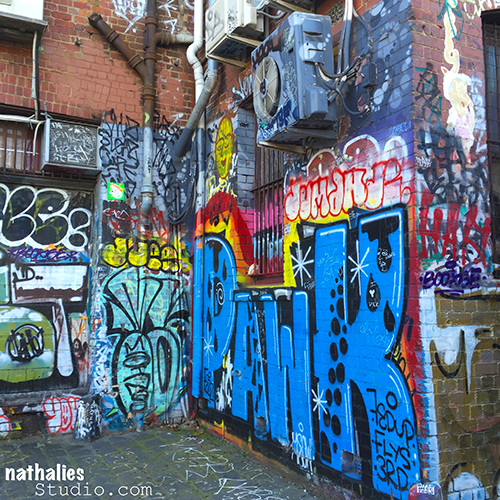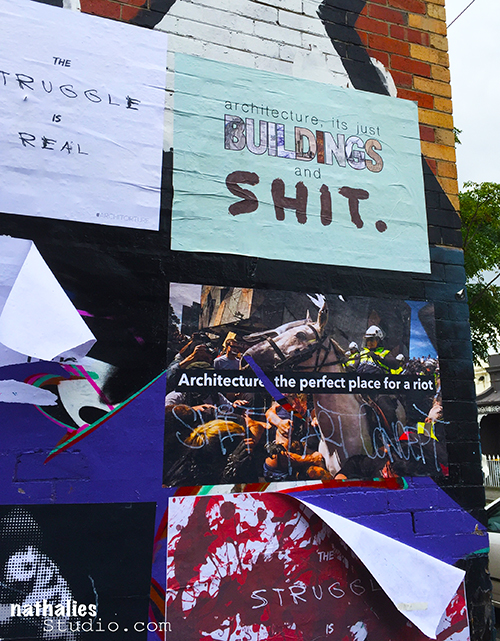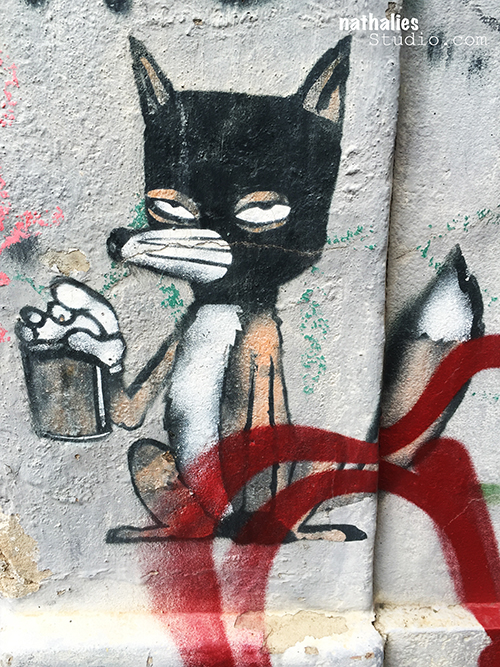 And a feast for the belly – LOL. We ate so much …but since we walked a lot too we did pretty good.
We often started with a "healthy" breakfast …ahem…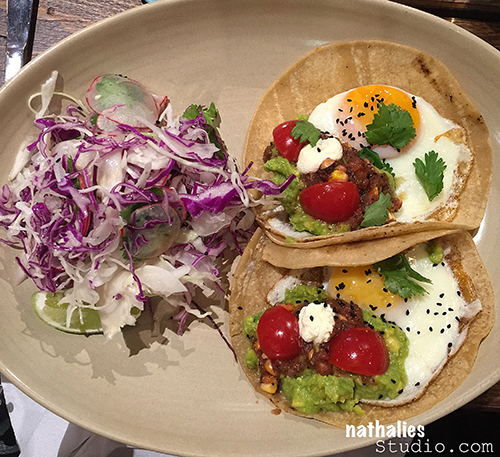 And then we tested about every possible dumpling place in Melbourne and we actually rated our dumpling experiences. Below are the second best dumplings we had …and they were delicious.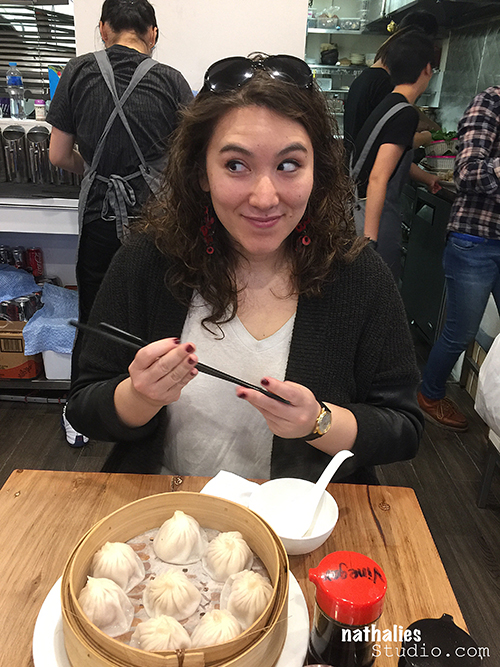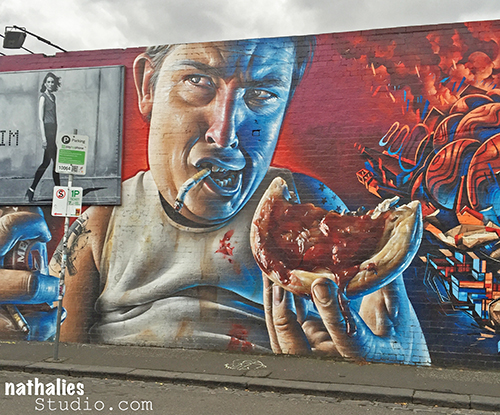 We found a really nice Art Supply store in the city and went for a shopping day for our workshops and took another day to pick those supplies up.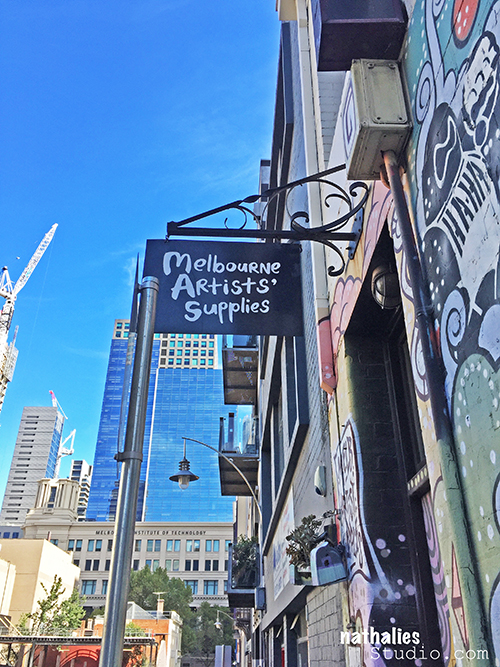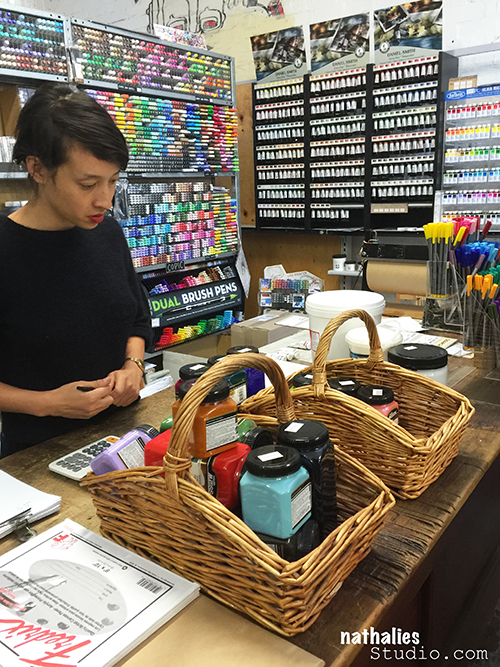 Just to realize AFTER we did that, there was an art supply store RIGHT NEXT to our apartment – we just never noticed because we never went into that direction and the sign was hidden. If you know Julie and me, you might imagine the laughing fits we still get when we talk about the "art supply moment" . BTW – speaking of art supplies, I cannot believe how much more expensive art supplies were in comparison to here or Europe. It is insane and makes me appreciate even more the hoops my Australian students have to go through!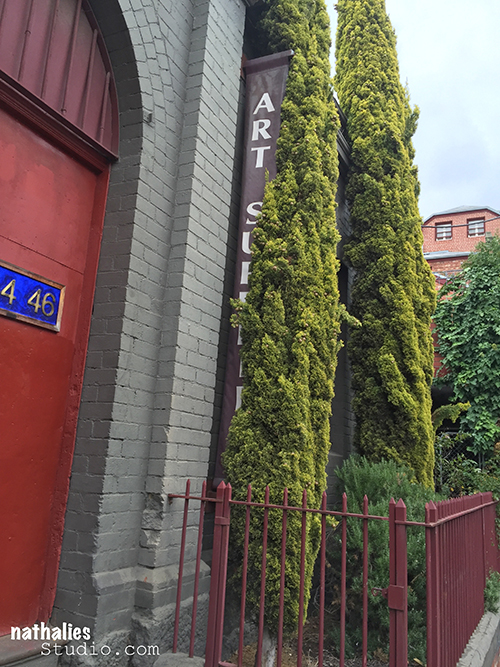 We loved the parks throughout the city and the amazing gigantic trees and flowers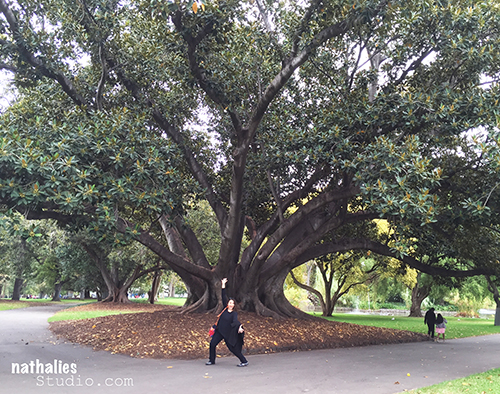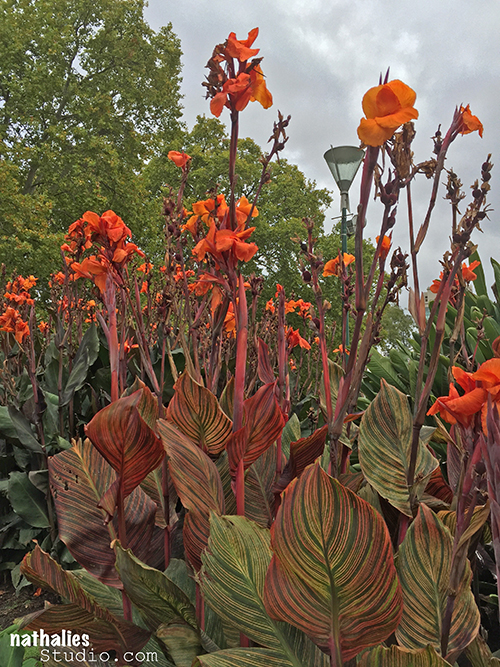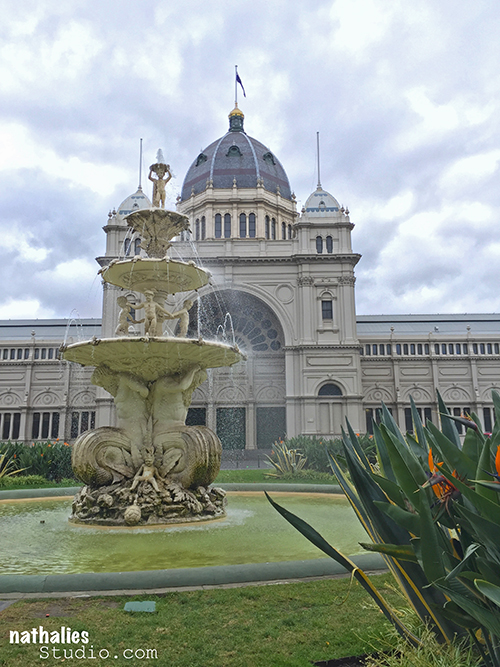 Everything is just so green!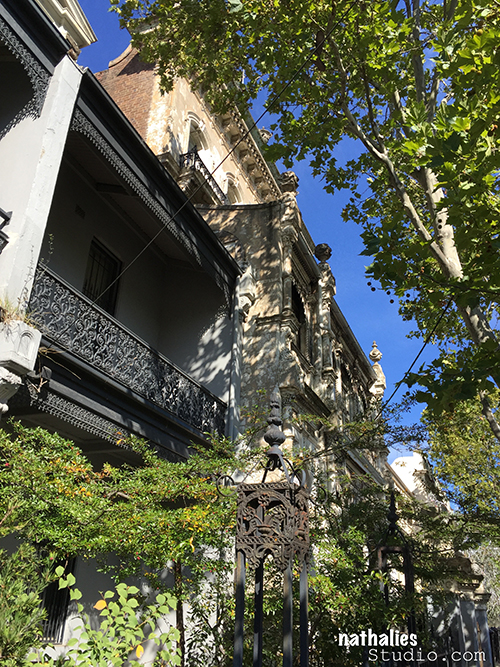 Oh and here is a gum tree with some gum nuts – I love those !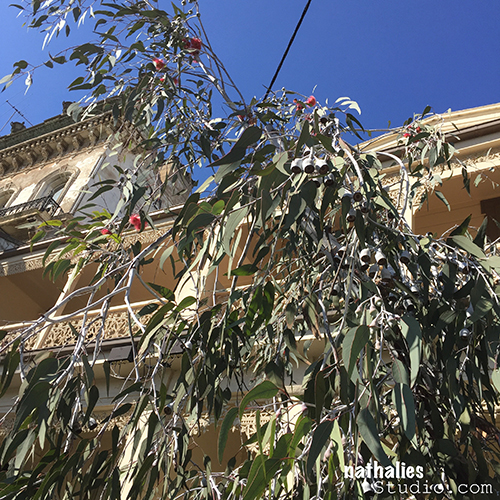 more street art …told you…it was everywhere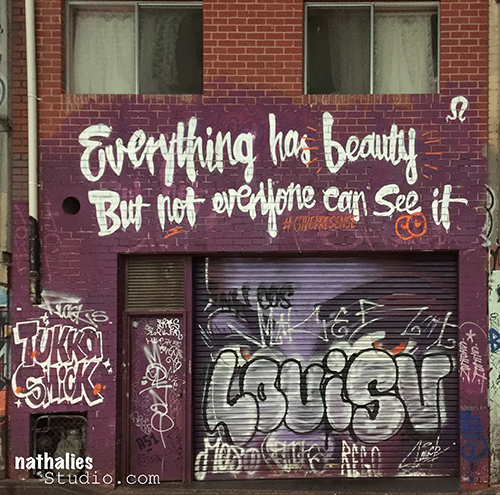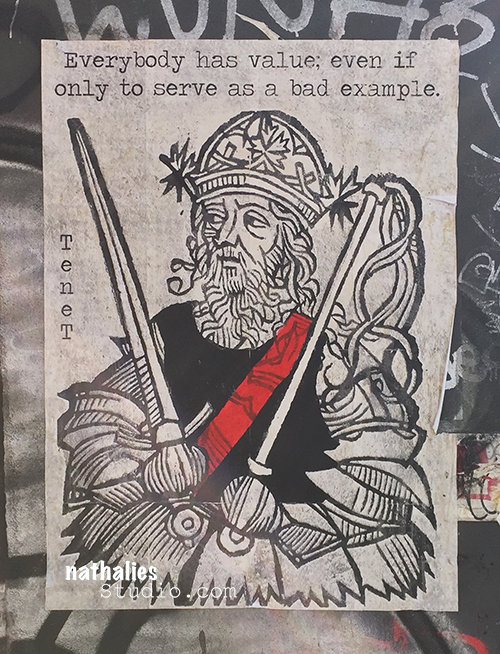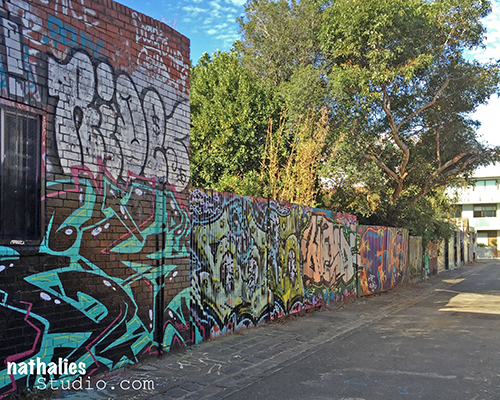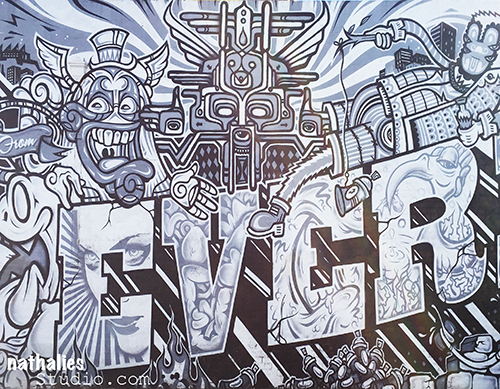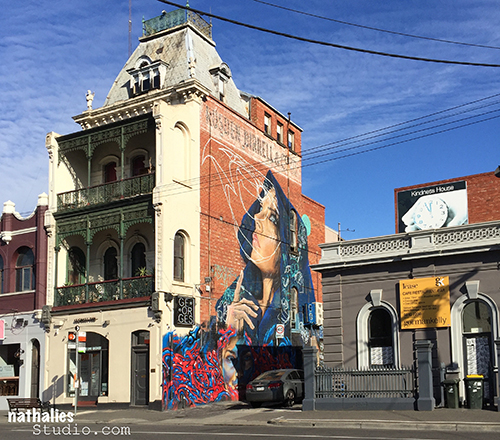 And of course there was lot's of silly photo taking too ;)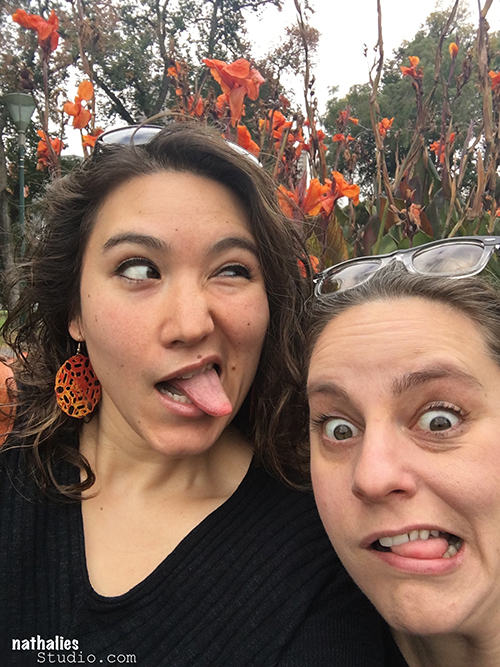 We also met Kass Hall for lunch. It was great to see her again!  She has an awesome new book out – Amplified Art – Dynamic Techniques for High-Impact Pages –  check it out!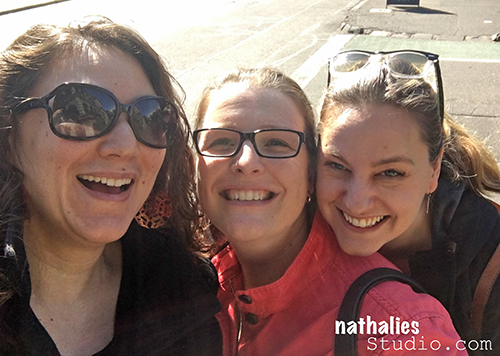 As you can see we had an amazing time in Melbourne and I would love to come back some time.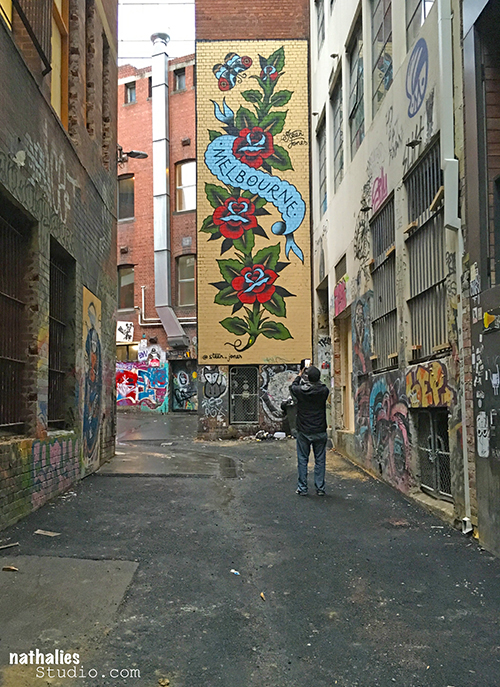 There are still way more pictures to come in the next weeks from the Australia trip – I am trying to spread it out a bit for you :) Next up I take you on an Art Stroll again ;) Have a wonderful day