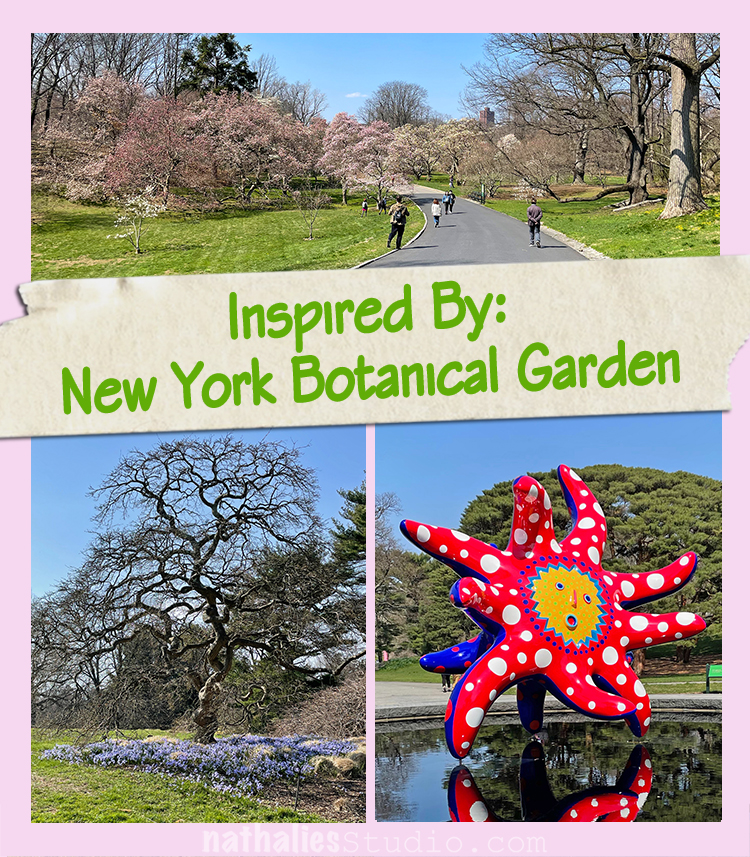 A couple weekends ago I thought I should check if there are tickets available for the NYBG and sure enough there were- so off we went spontaneously in the hopes that timed tickets would make for a less crowded adventure.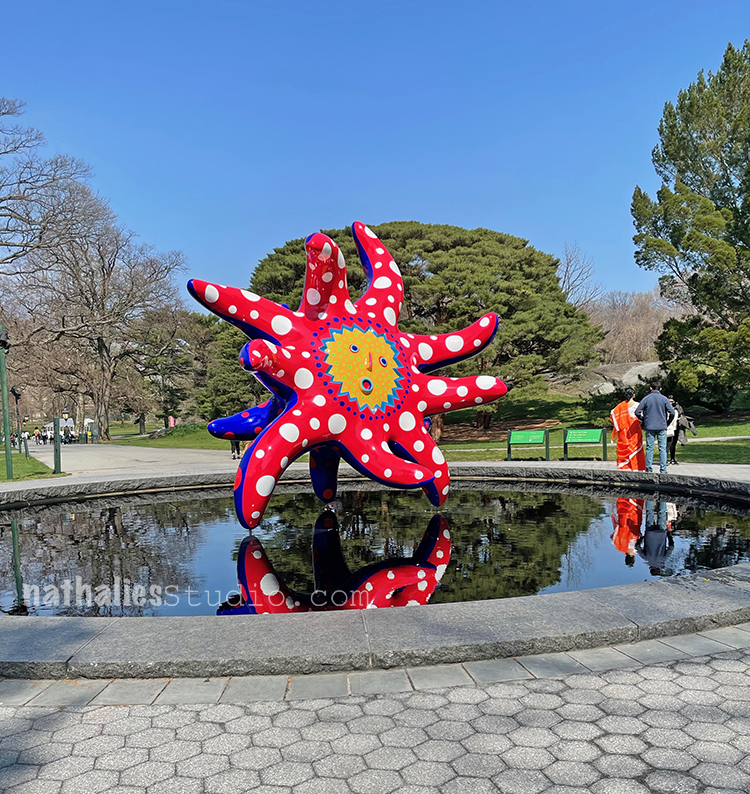 It was not super empty but nothing in comparison to pre-pandemic visitor times and it was a nice leisurely stroll. Loved the first signs of the upcoming Yayoi Kusama exhibiton there – the cheerfulness of her her sculptures are best displayed in nature.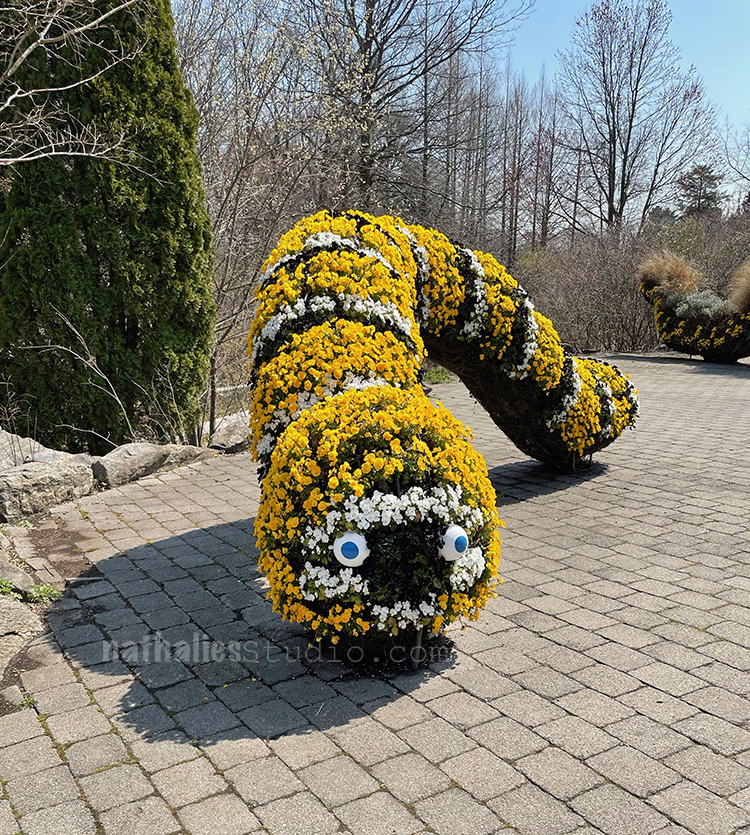 This little Dude was also quite charming :)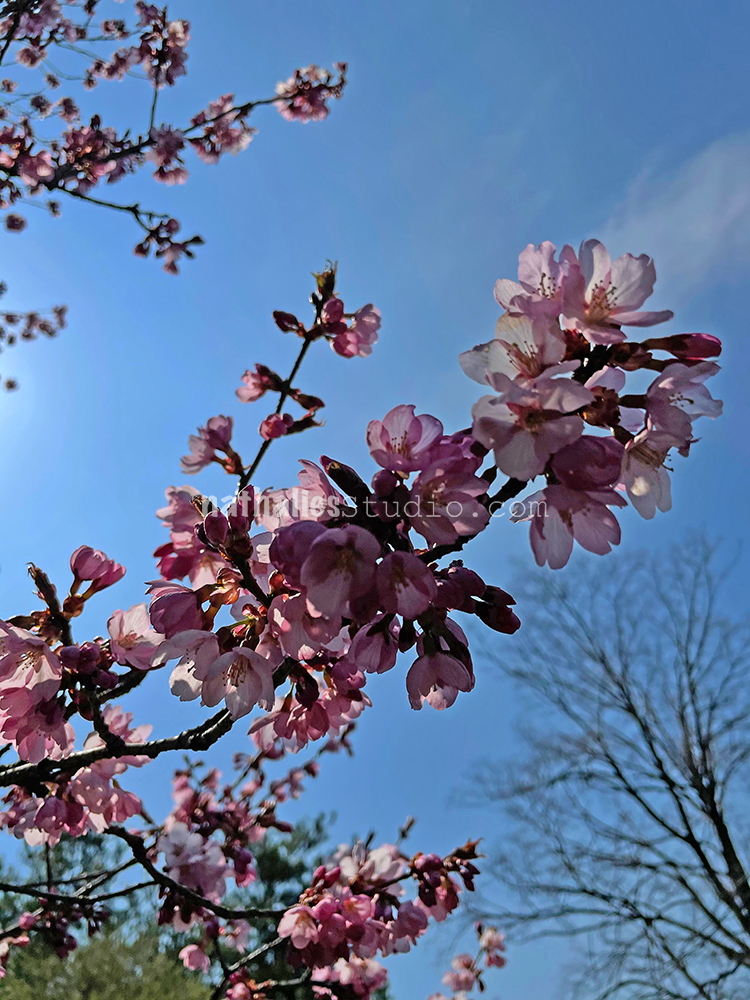 It was beautiful even if a little bit too early for the full bloom of cherry blossoms – but the colors and signs of new life in spring are just so wonderful…and we do have a bit of a short spring season here. It might be my favorite time in NY though.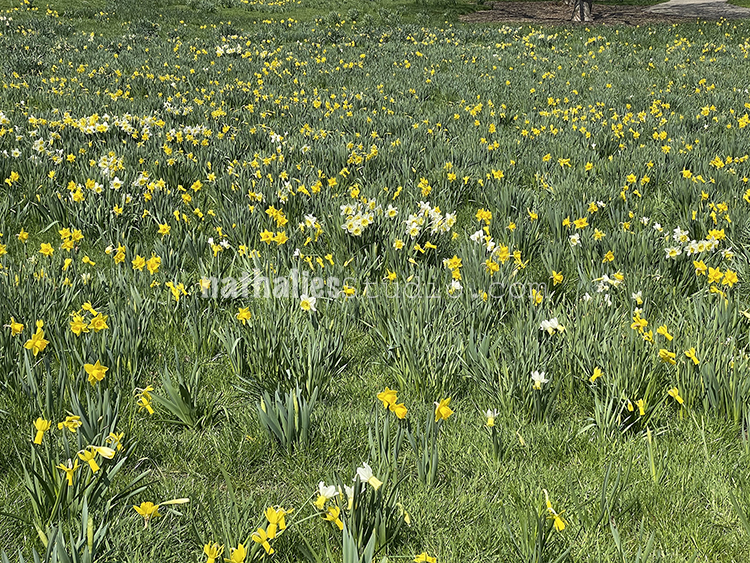 Daffodil Hill – where are the bunnies?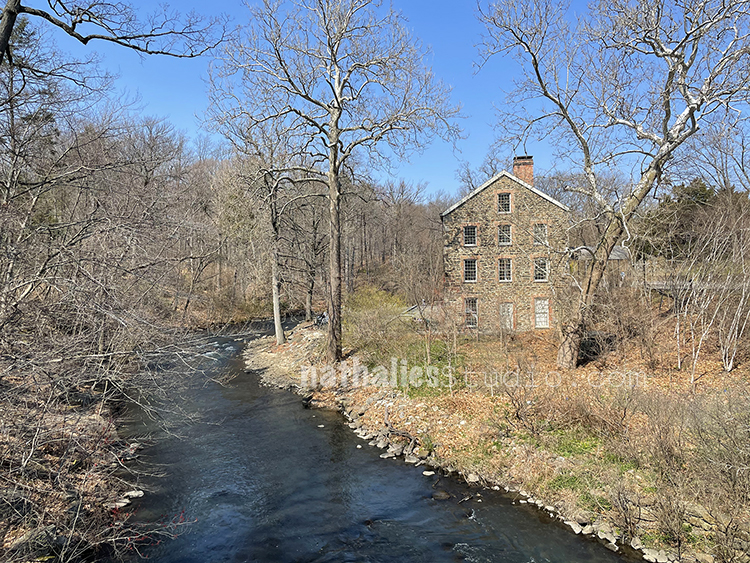 An old mill in the garden, and you cannot really see it in the photo – there is a group of painters sitting at the edge of the stream and I thought -what a great and relaxed way to spend a sunday morning.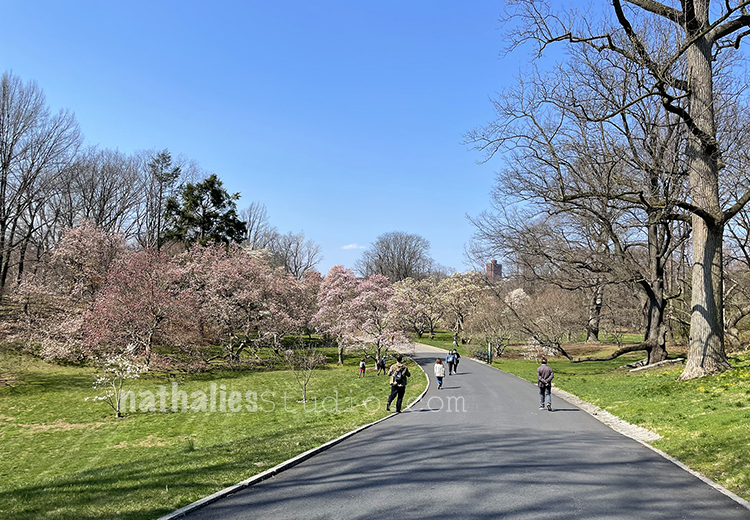 Even masked up the smells were amazing- Magnolias revealing themselves with their perfume before you would even see them.
I am always intrigued by the fragility of Magnolias although they do look so hearty when the flowers start to come out. There was another young man painting magnolia petals.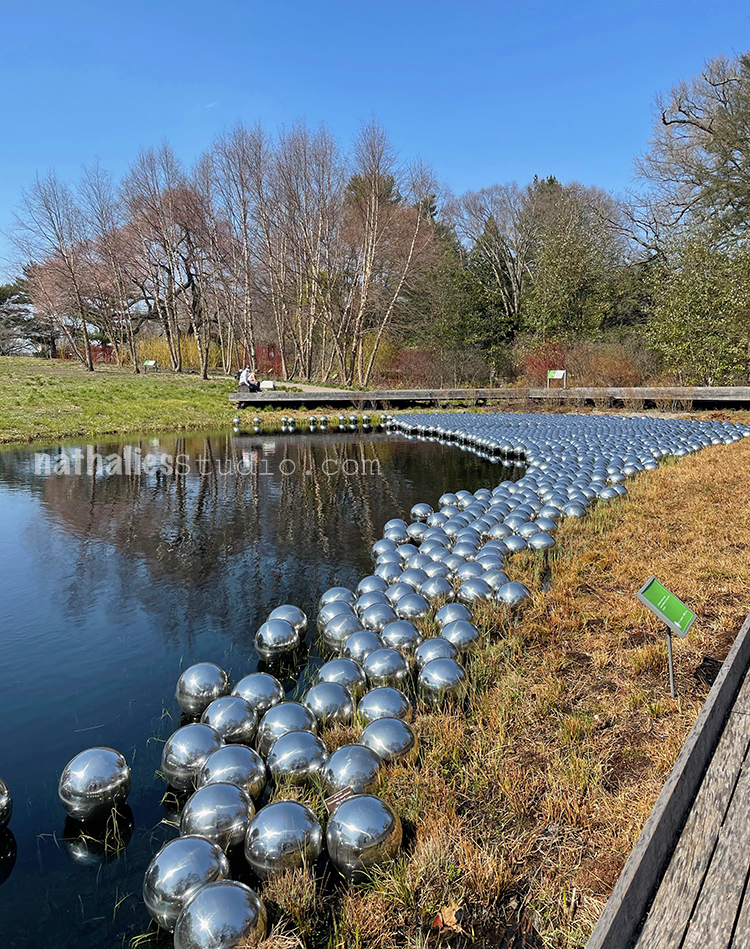 Little floating silver balls- probably also part of the installation – we didn't really stop here as this was the one spot in the garden that was pretty crowded.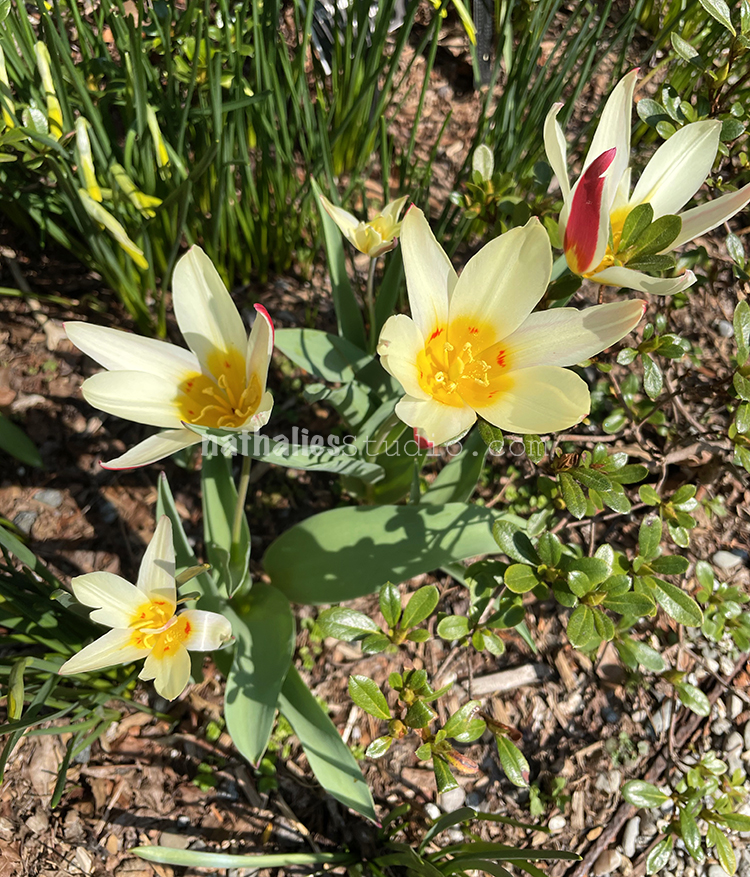 In the rock garden, so beautiful !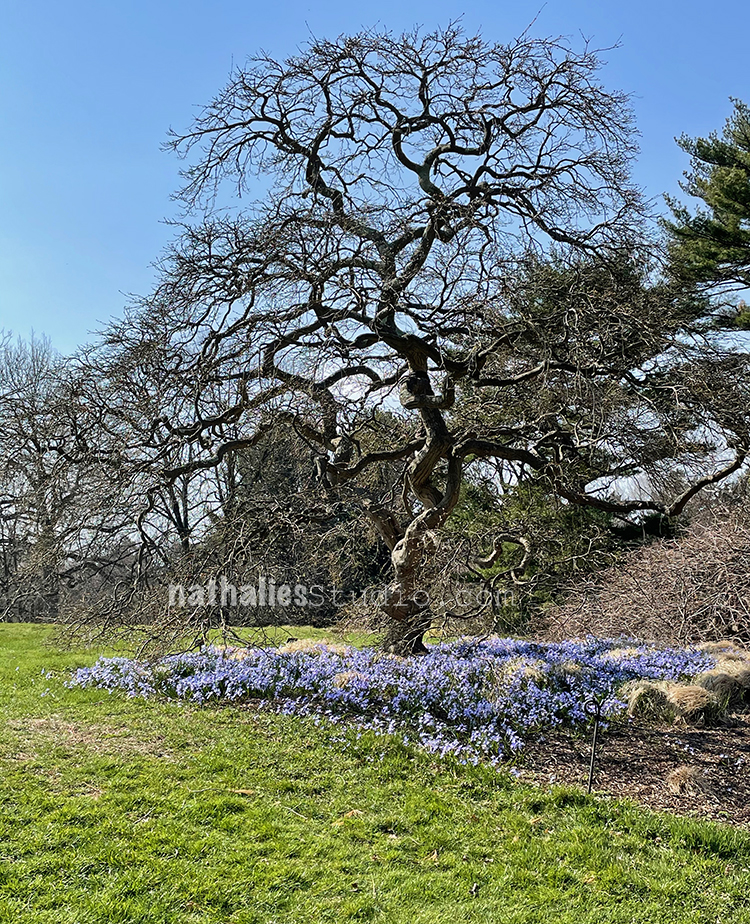 My favorite- I loved the gnarly tree stem with all the beautiful lines and then the soft violet flowers – that was the moment I regret not having a sketchbook with me.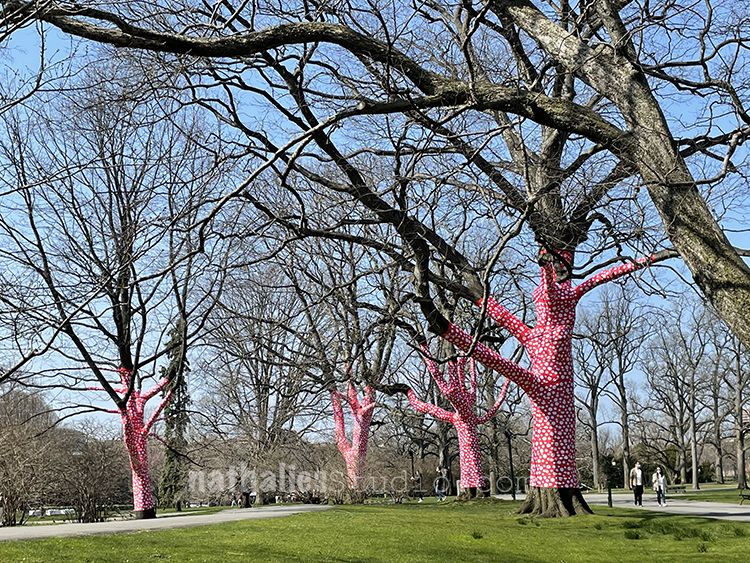 And I loved seeing those little tree dresses – also for the Kusama exhibition – it made me smile. What a beautiful day we had- and I hope you enjoyed strolling with me through the NYBG. I won't be going to the Kusama exhibition as I fear it will be just a bit too crazy there and on top it is also quite a schlepp to the Bronx, but I am glad I saw some spring flowers, and polka dots- what more can you ask for ;)