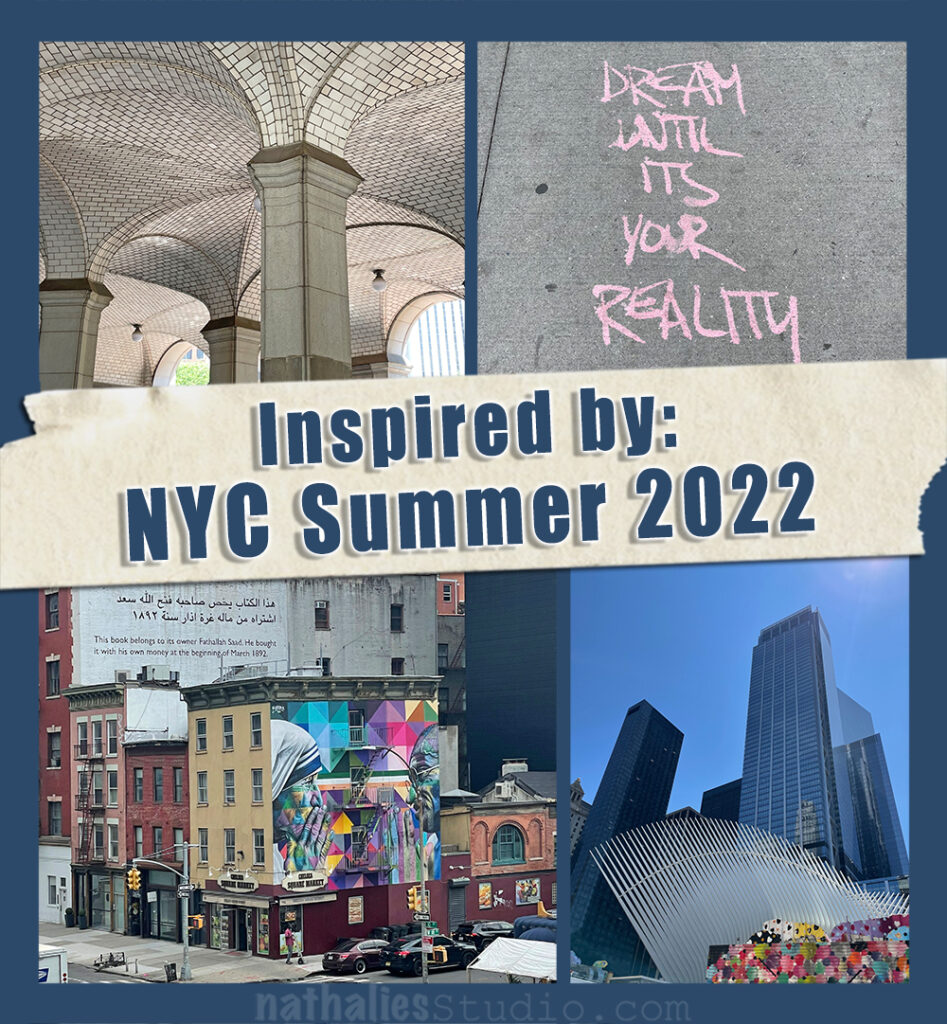 BANG – July! What a month. For 14 days we had different visitors from Germany and I loved having my two best friends and my godchildren in our house especially after the initial visits were cancelled back in 2020. It was a great opportunity – given that we live right across from Manhattan, to go into the city and do some sightseeing and …it was the first time since the pandemic I could indulge in being a tourist in my own neck of the woods eh sky scrappers.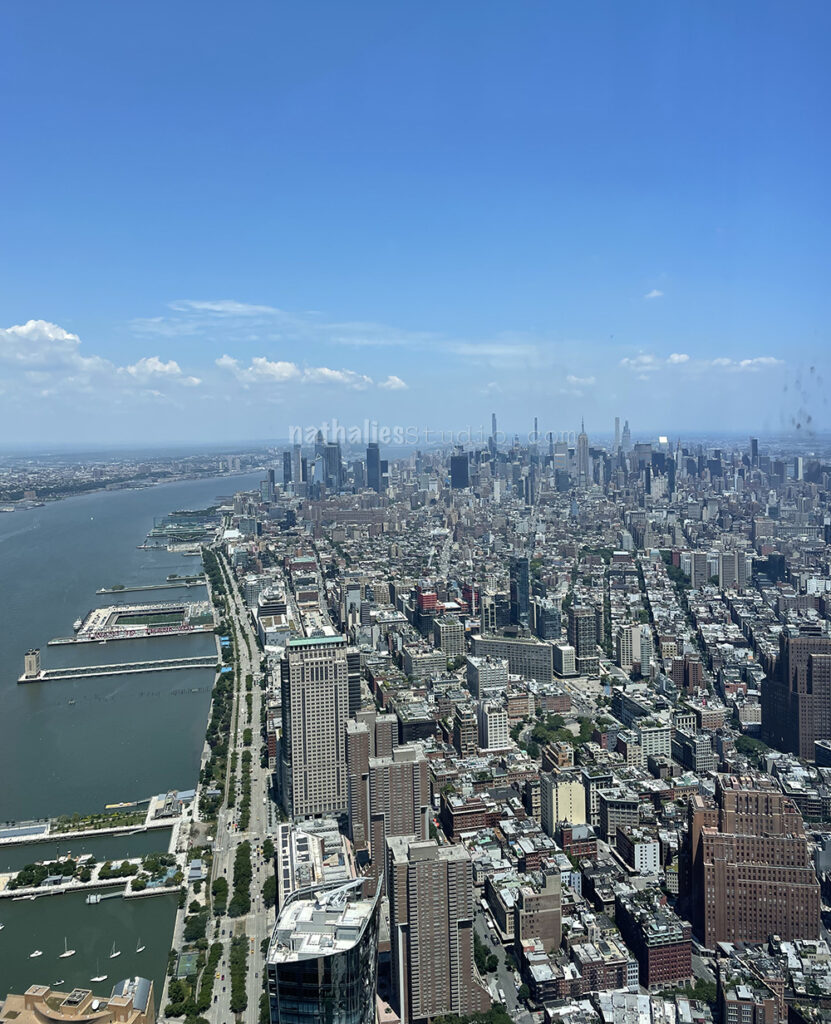 While it was crazy hot in the city, it was also very empty, it is always a bit calmer in the city during the hotter months but I would say we are nowhere near back to normal. You wouldn't know though from this amazing view from the One World Trade Center.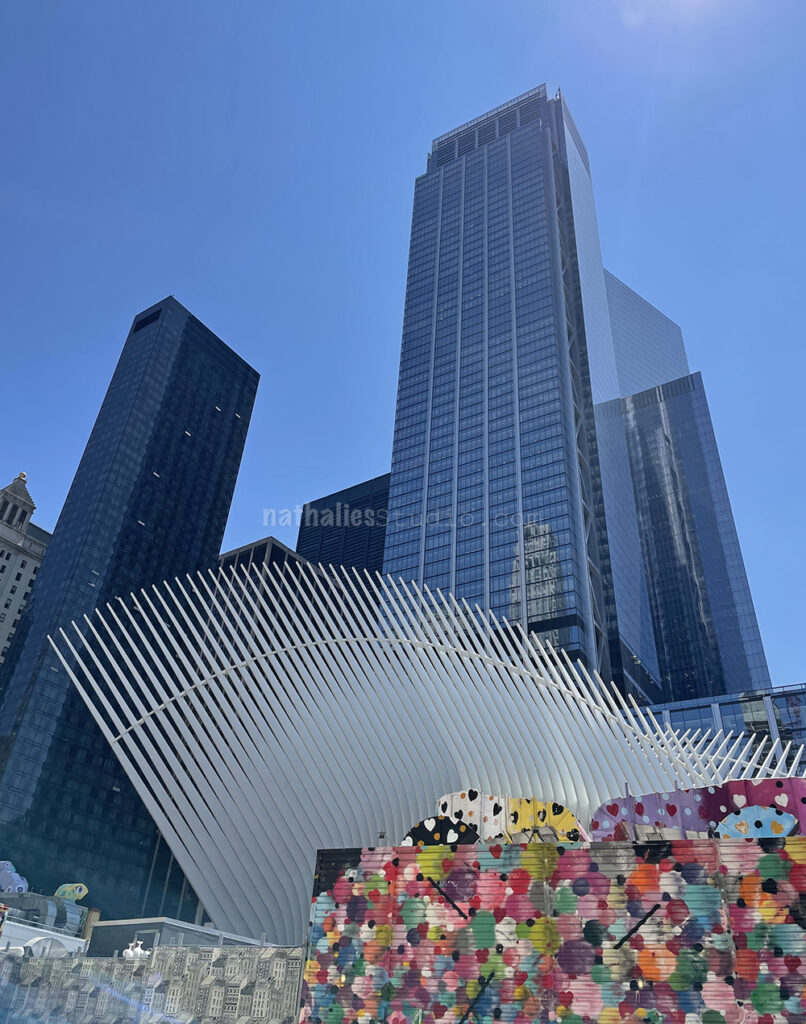 The coolest thing about being a tourist in your own digs with actual tourists, is how it reminds you what is amazing and inspiring about the city. How many times have I just rushed back and forth the WTC train station without even taking everything in anymore.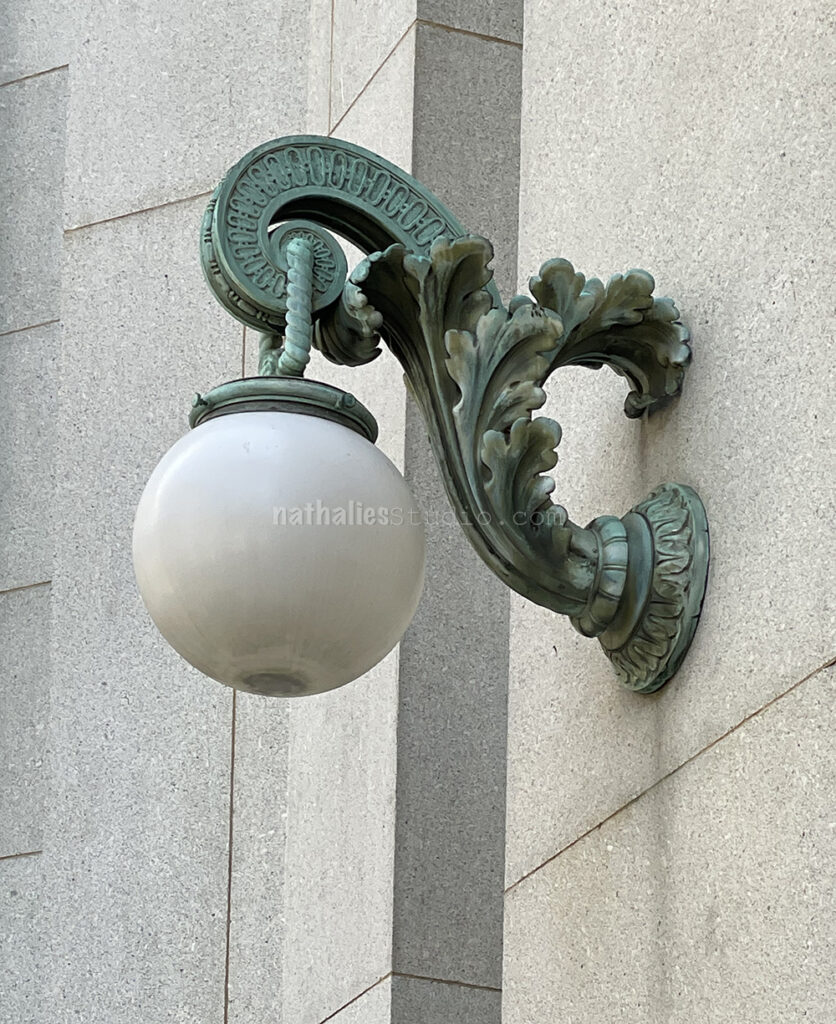 Gorgeous sconce at the Manhattan Municipal Building- where also the subway station below is located. If you are near the Brooklyn Bridge from the Manhattan side – take a look around if you love architectural details – it is an eye feast.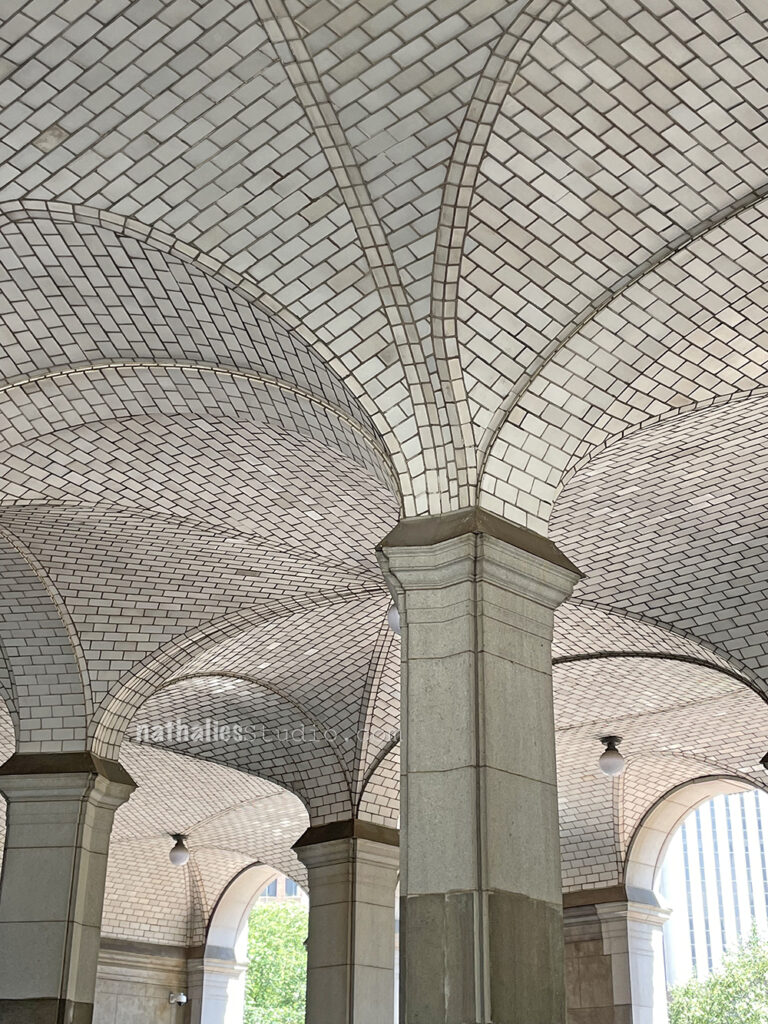 Said subway station has Guastavino tile vaulted ceilings and I love love love those. I made me godchildren and their parents look at them. They might thank me later – LOL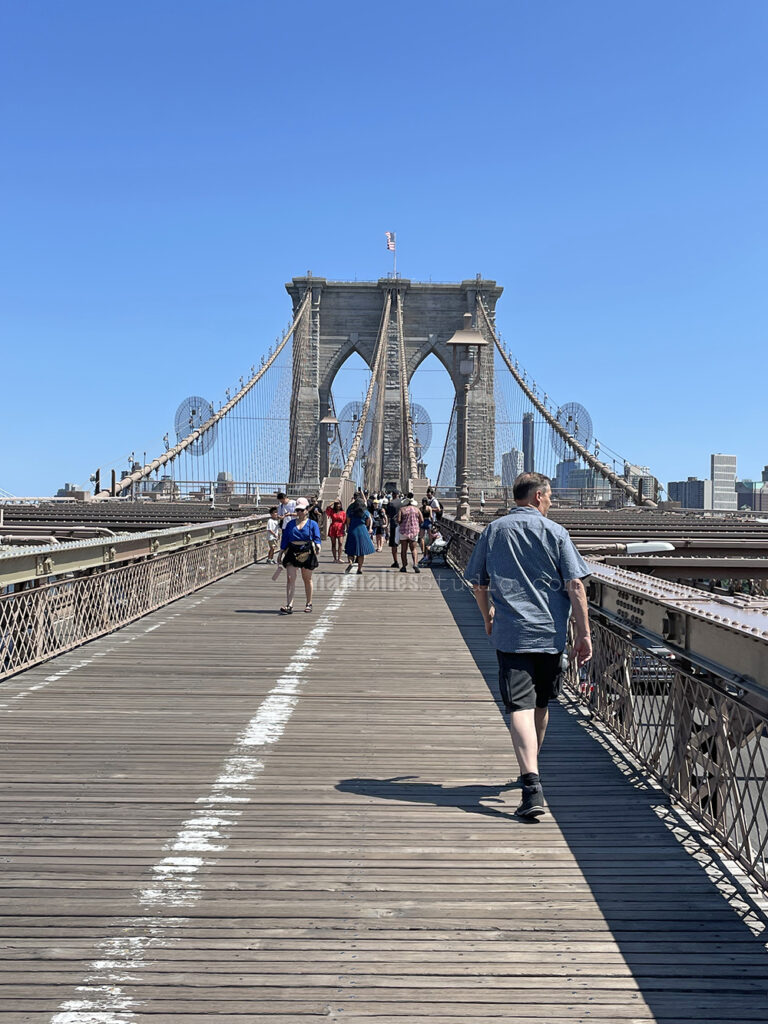 Wowsers- I don't think I have ever seen the Brooklyn Bridge this empty and that is not only due to the bike and pedestrian path being separated now. Finally- because …all visitors seem to forget that this is a major connection between Manhattan and Brooklyn and people NEED to get over there.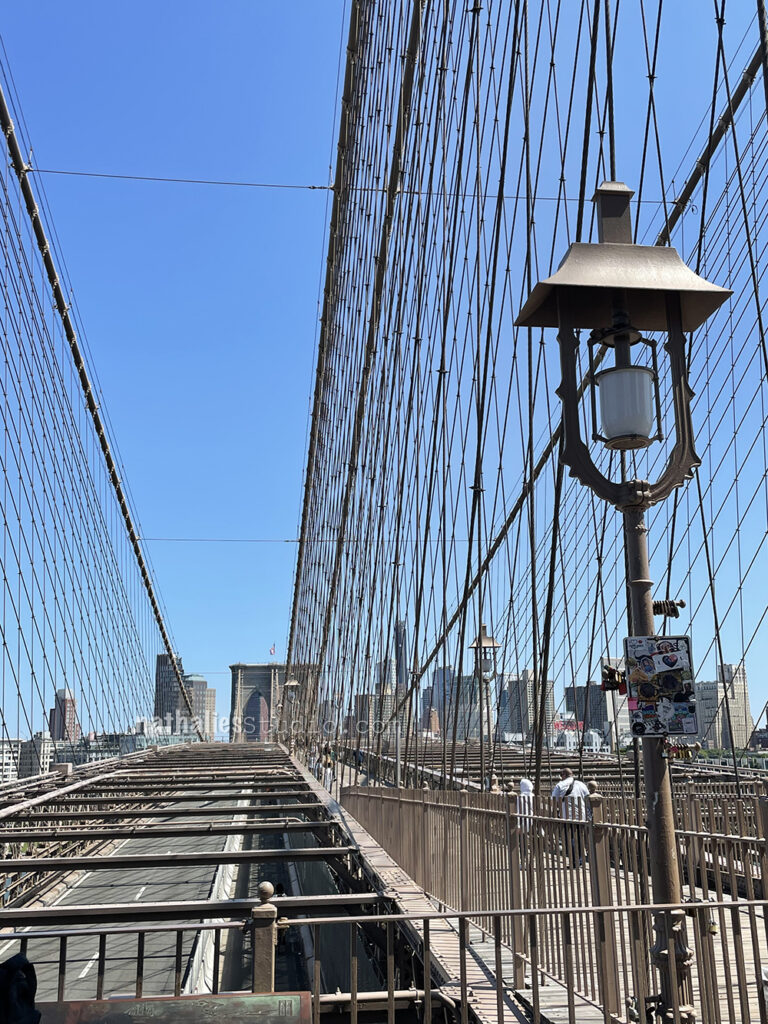 Look at those lines- so cool!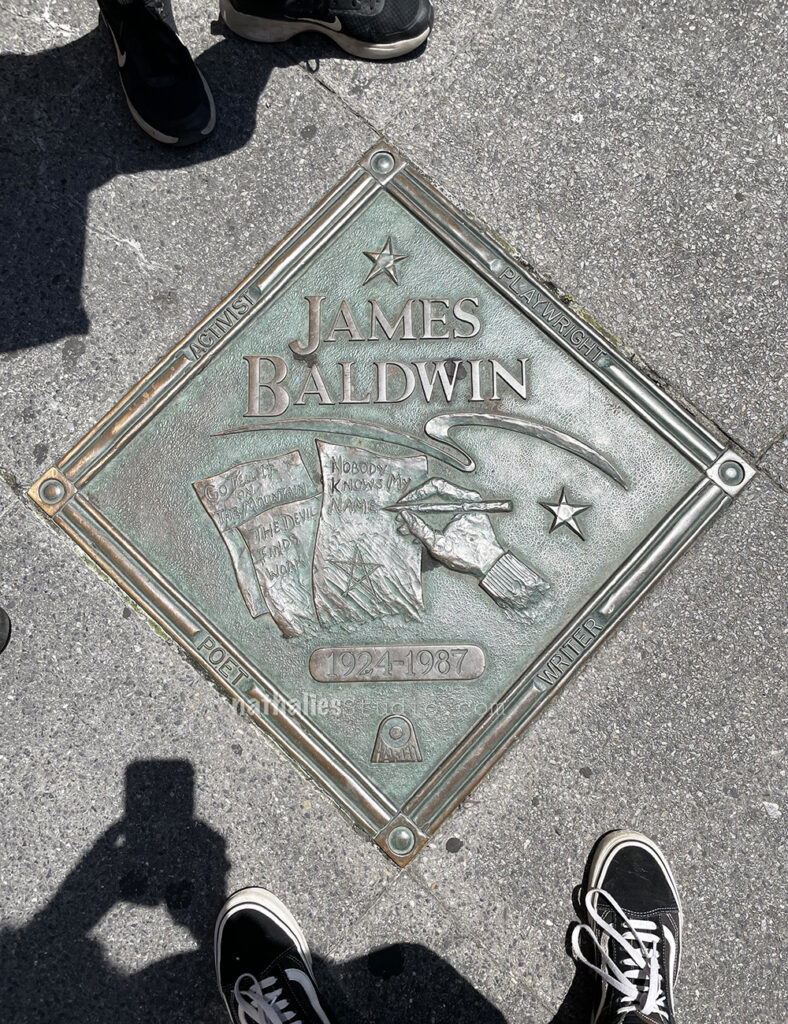 We spent a wonderful day in Harlem – starting with a little walk on the Harlem Walk of Fame.
While James Baldwin and Ella Fitzgerald clearly are known to everyone there are also some very famous other people that are worth exploring and ponder about.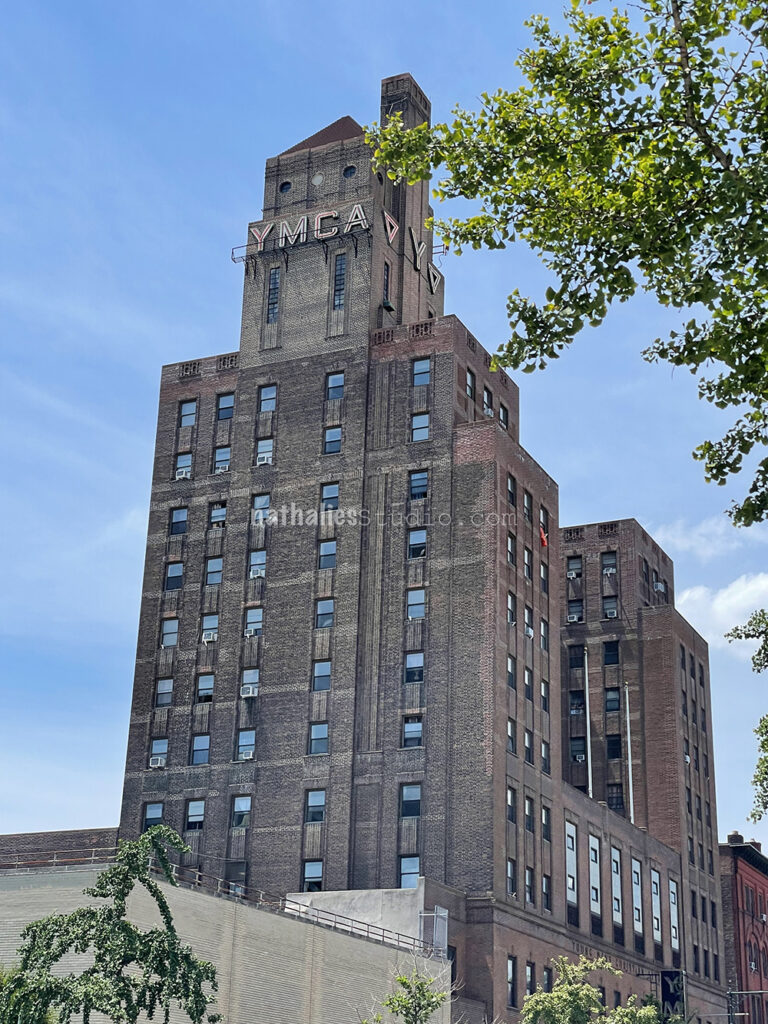 The iconic Harlem YMCA!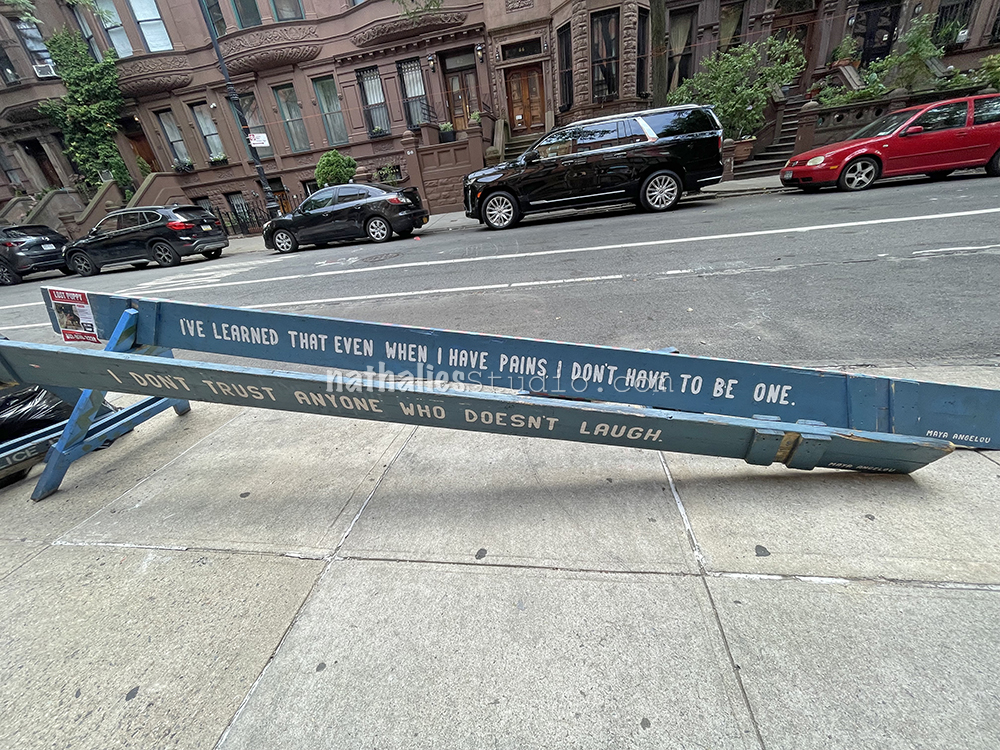 I pointed the Maya Angelou quote out to my sweet godson who kept poking me, he didn't miss a beat and quoted the lower sentence also by her right back at me. I miss him already !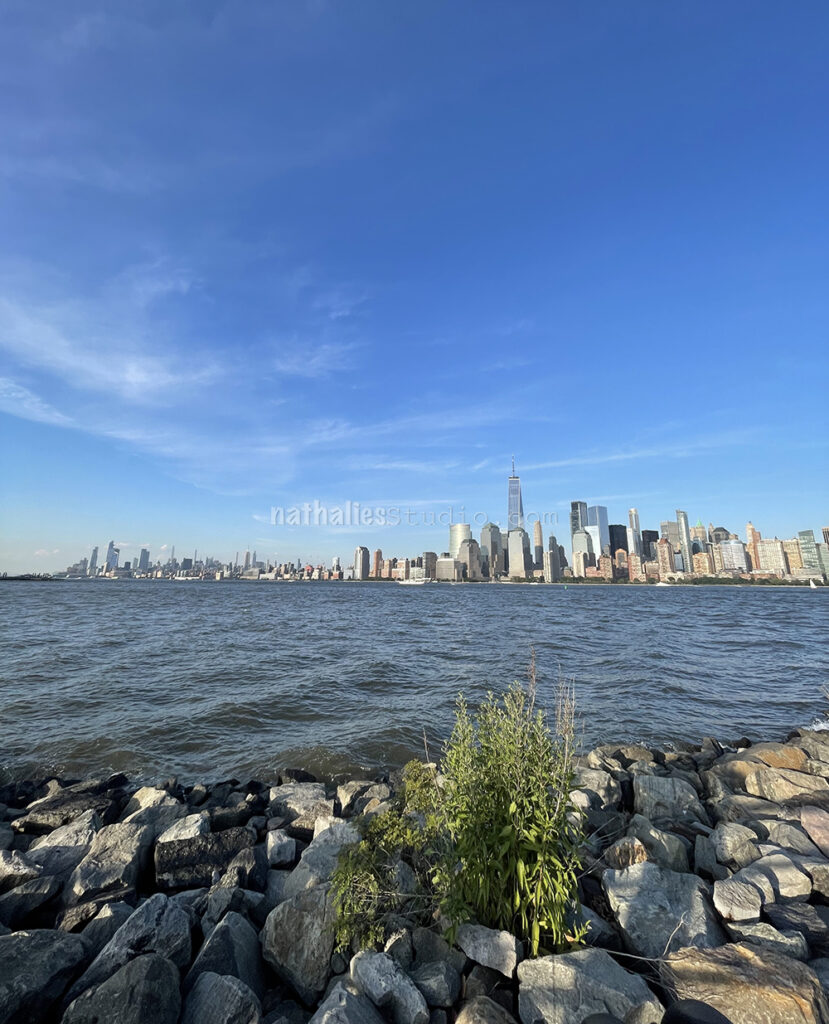 OK this is cheating at it's best …because this is actually a photo from Liberty State Park but …let's face it peeps- we do have the best view of Manhattan …so don't forget that and I make sure none of our visitors ever forgets that either ;)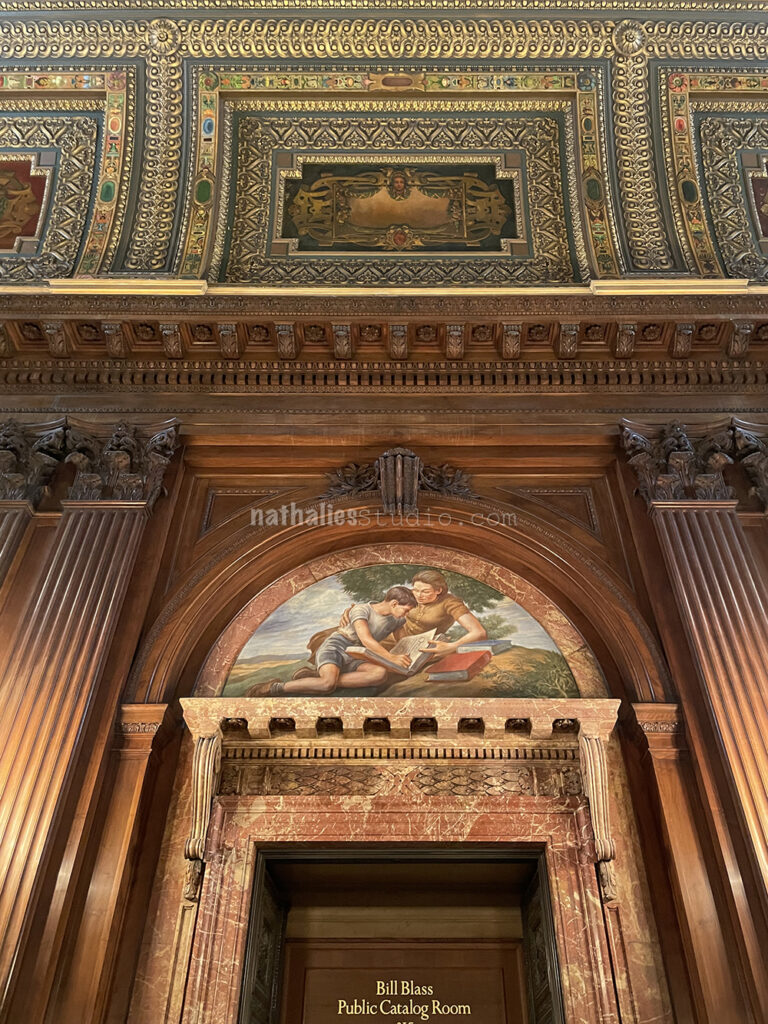 With my bestie Sandra I went to the NYC Public Library- unfortunately it is mostly closed off nowadays – the main reading room at least is- but it is still a good fly in place if you need to cool down a little bit. Otherwise- you might want to just skip it for now and rather watch a movie at night in the wonderful Brayant Park next to it.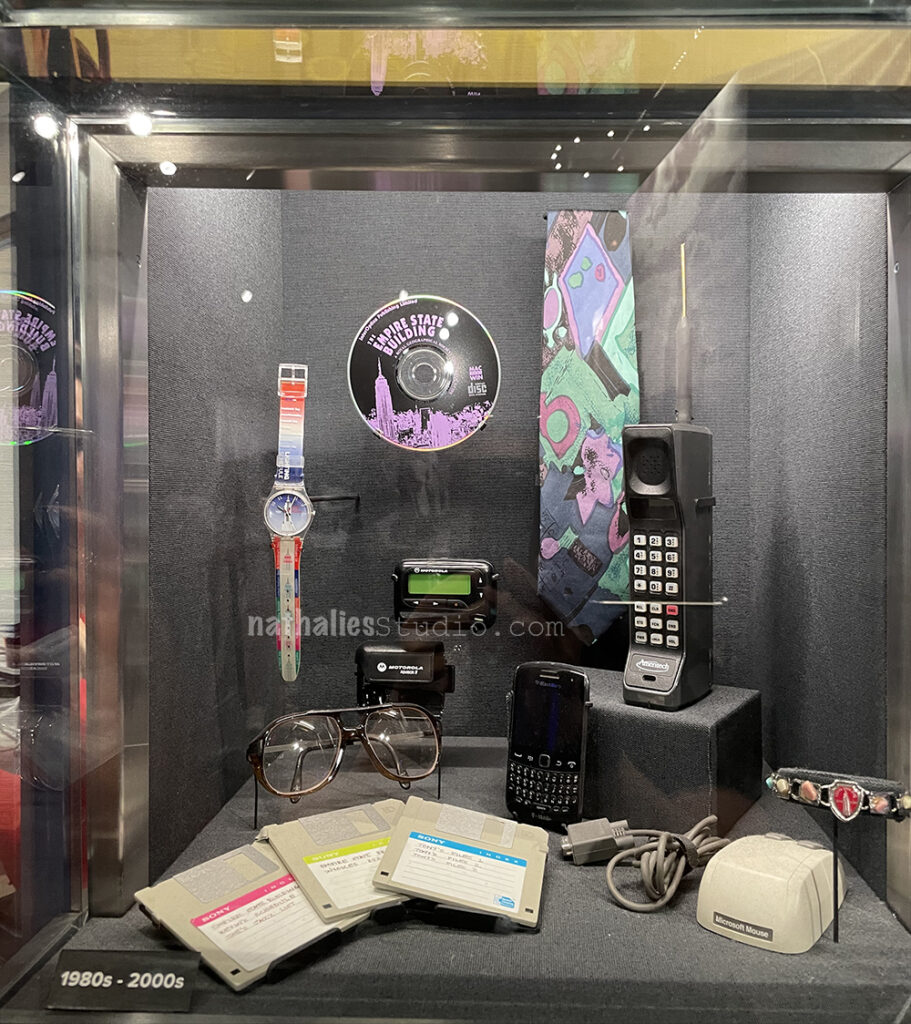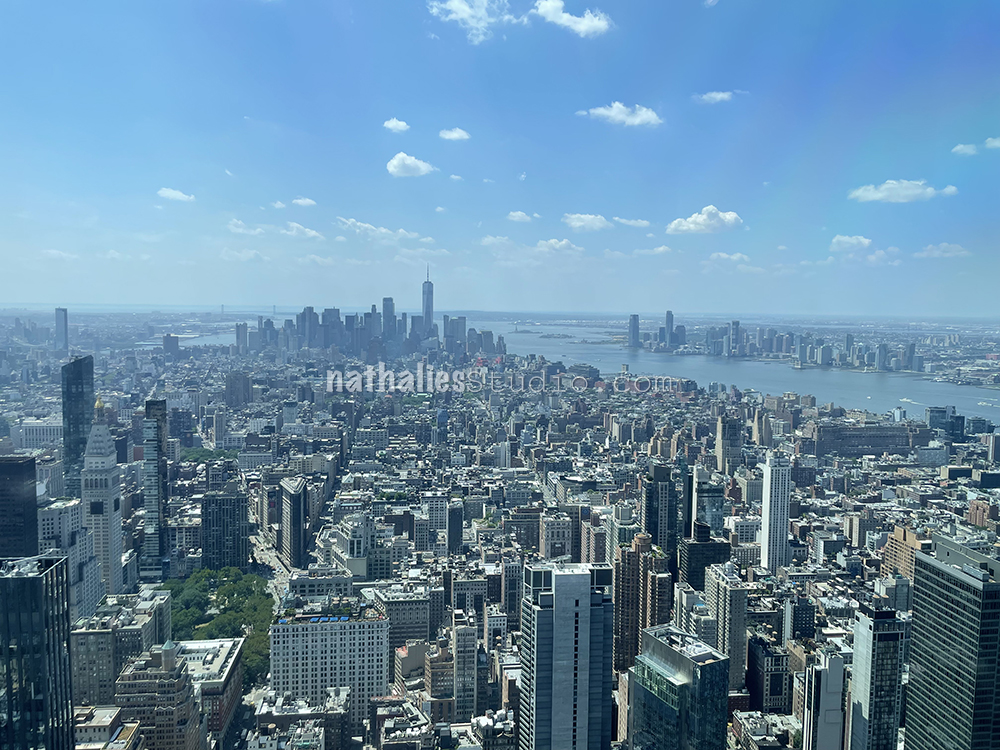 Different view- wave at the One World Trade Center and to Jersey City on the right.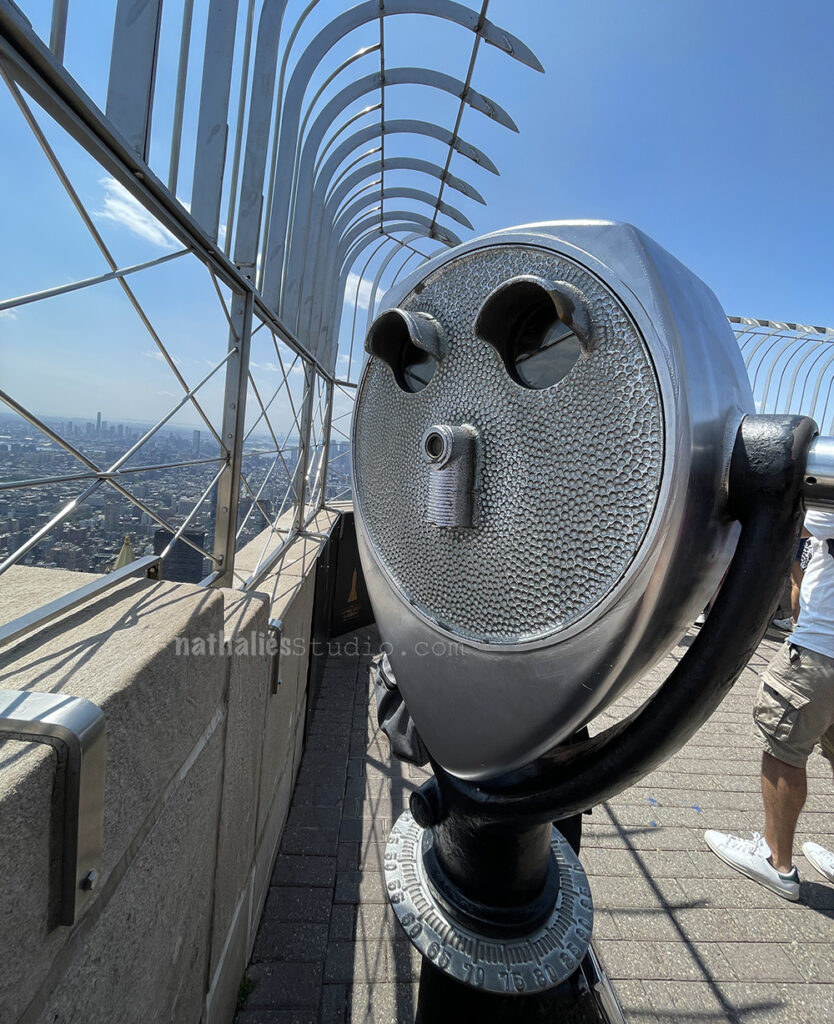 Hello Handsome! Actual photo of me looking at the scenery!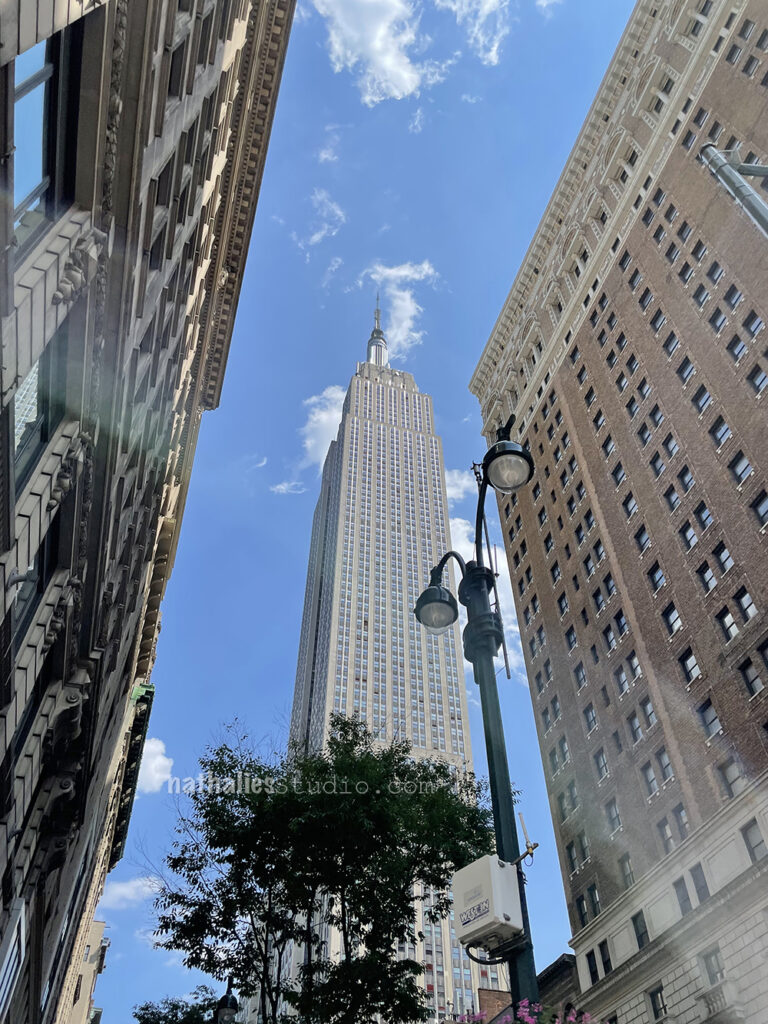 I cannot even tell you how happy the stroll through the city made me- It was like seeing a friend after a long time and I was ready to just spent a lot of quality time with it.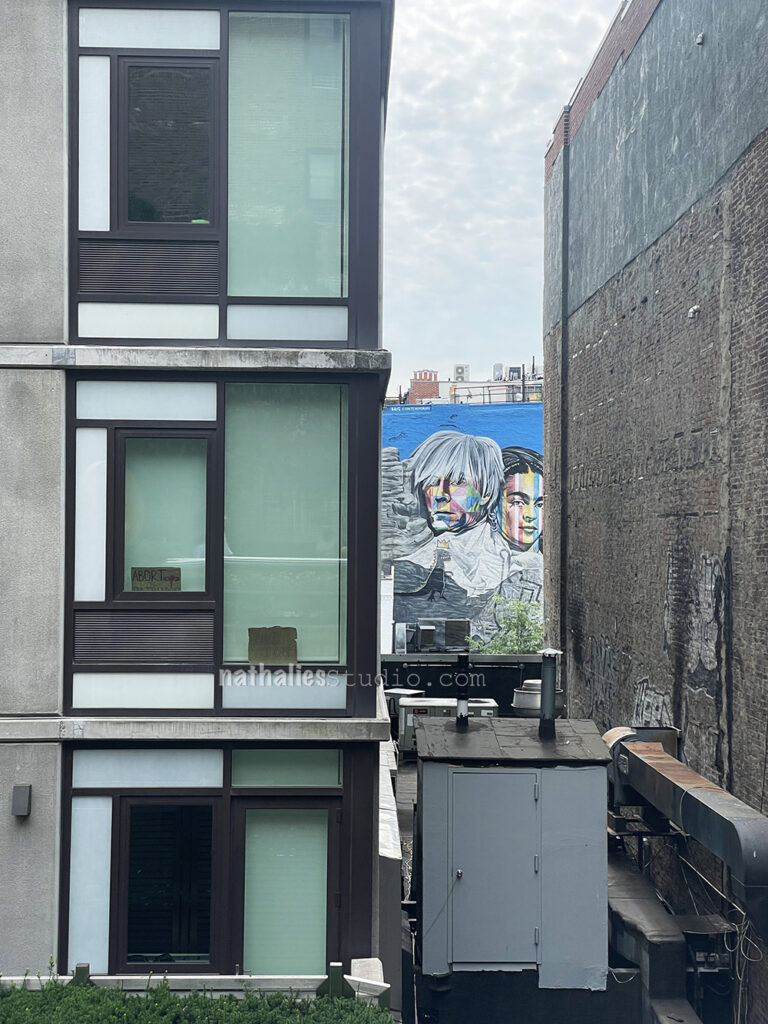 Highline – you guessed it …pretty empty – I love the Highline at any time of the year and it is still one of my favorite ways to see the city.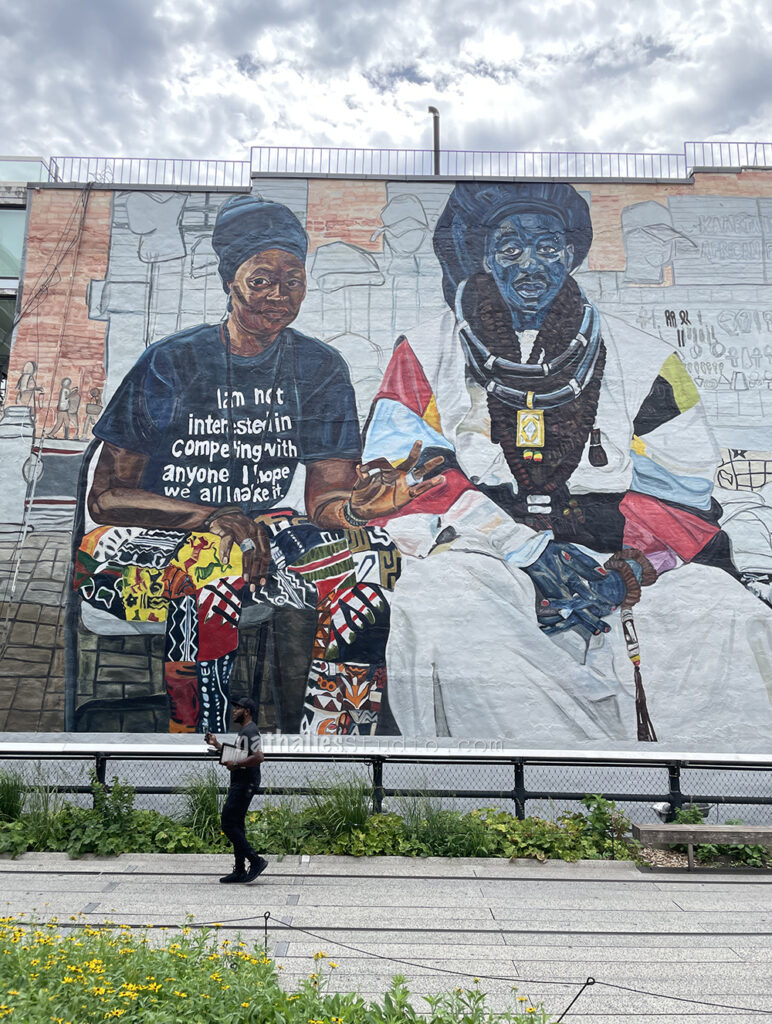 Love the sentiment "I am not interested in competing with anyone, I hope we all make it" – DITTO!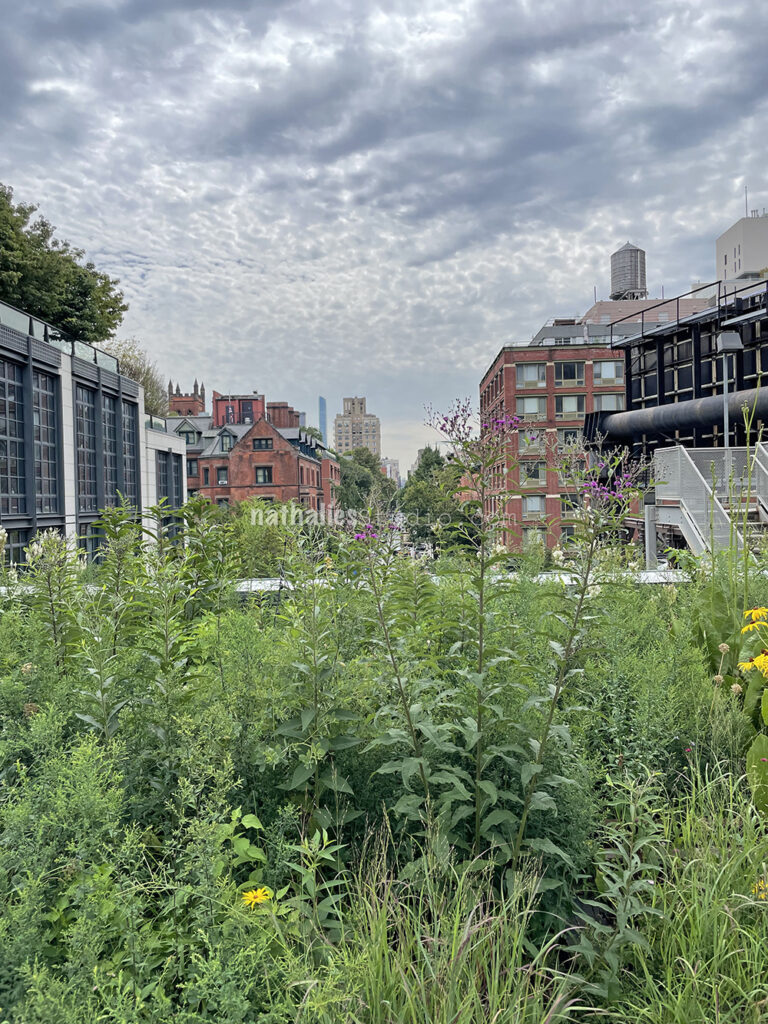 Tell me you do not like this picture ? WHAT???? Get off my blog- LOL- just kidding ;)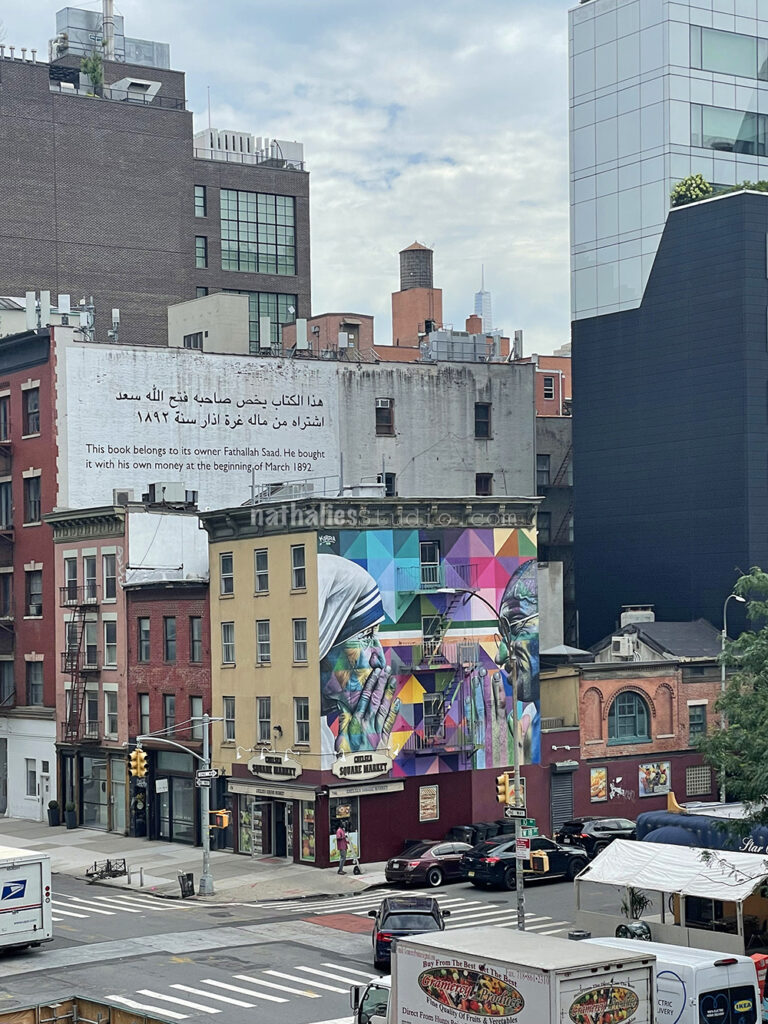 OK that is a lot from the Highline but hey …I had a blast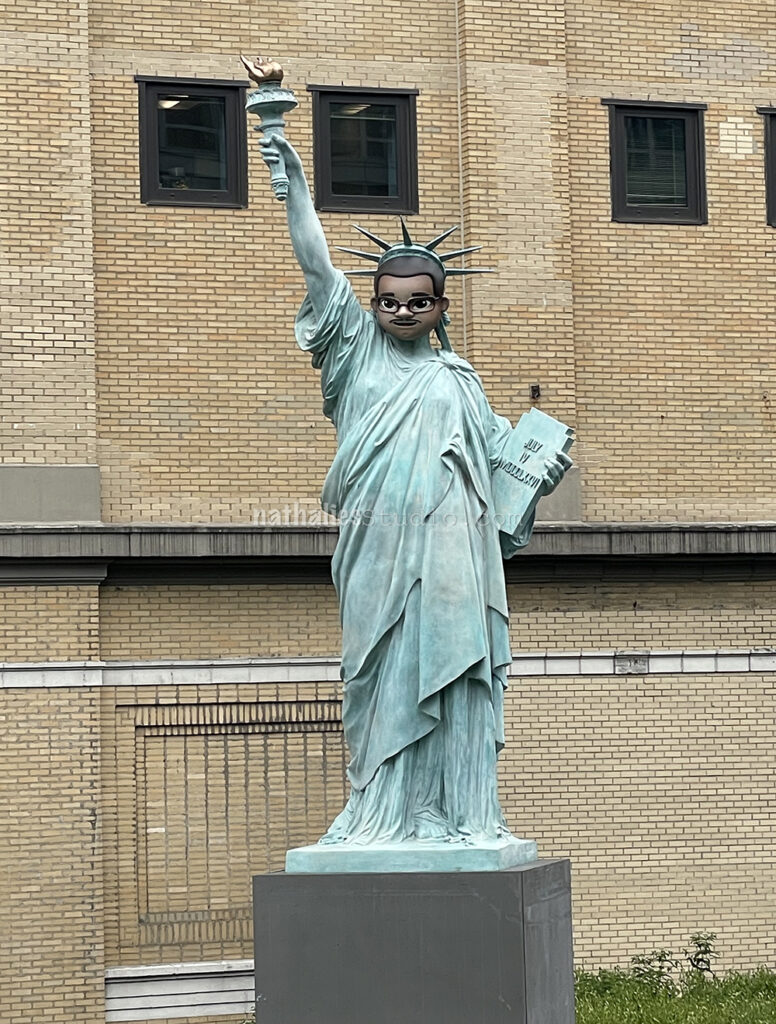 And found this emoji Statue of Liberty –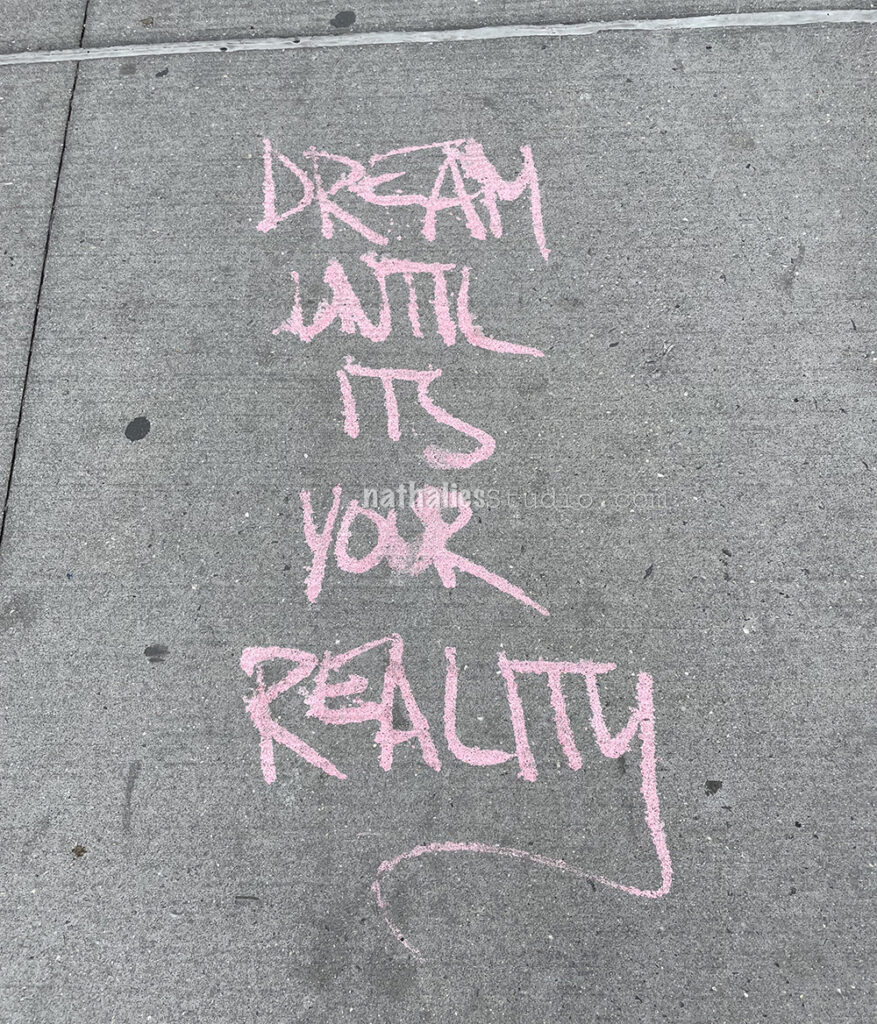 The city always has little messages for you …obvious ones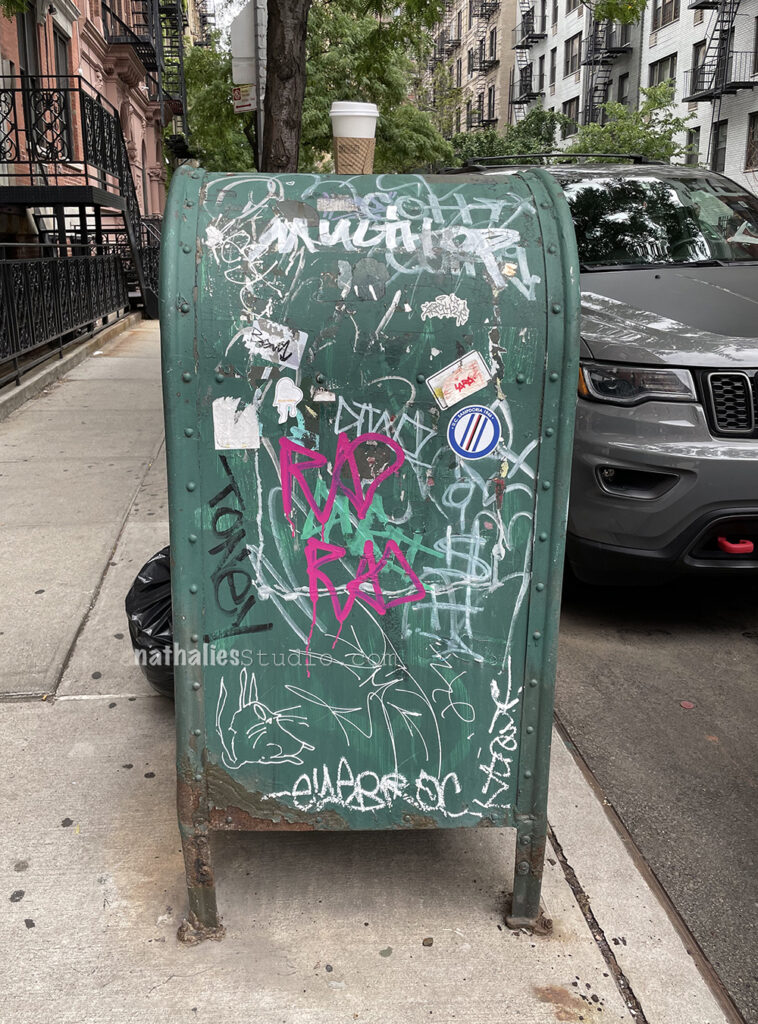 and not so obvious……ok- you can stop looking – I actually do not know if there is a hidden message there other than…I NEED COFFEE.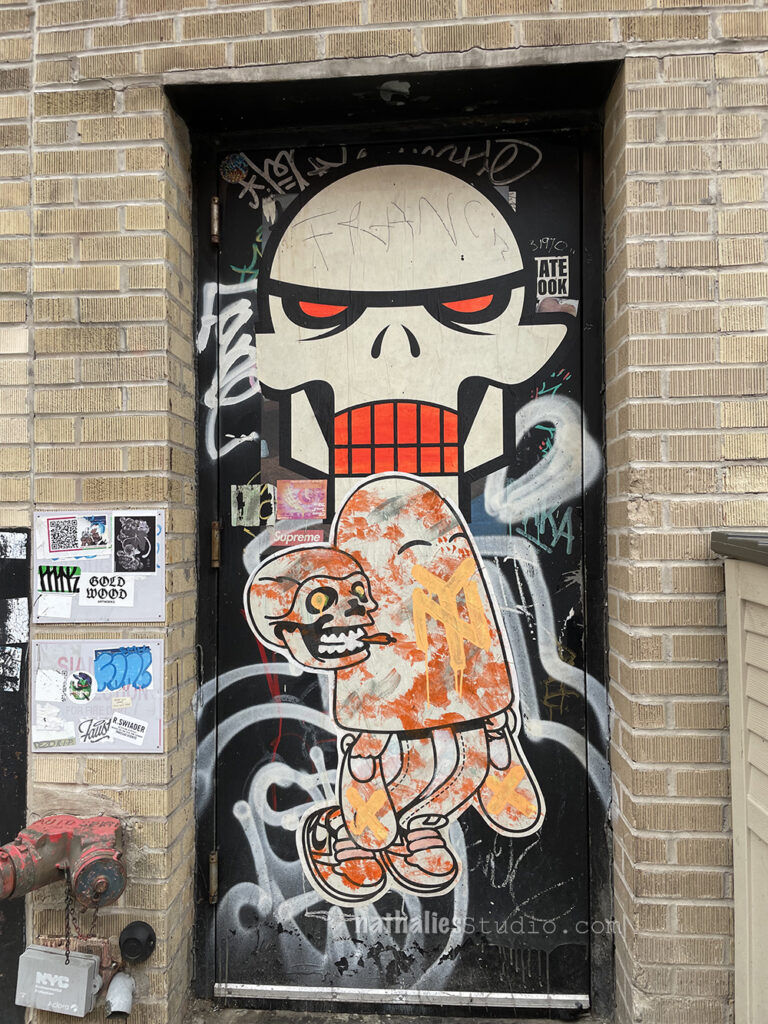 Besides- have fun, and enjoy some outdoor time this summer maybe in a nearby city or our own time. If you are close to NYC come on over and enjoy a little empty nice social distancing allowing sightseeing. It is refreshing and inspiring. NYC is always worth a trip!