DISCLAIMER: This Blog Post contains two picture that use words that are curse words , if you have a problem with this, you might be better off looking at something else  . Don't email me to complain, don't visit my blog anymore because I might post things like this again and for sure do not let your kids look at this !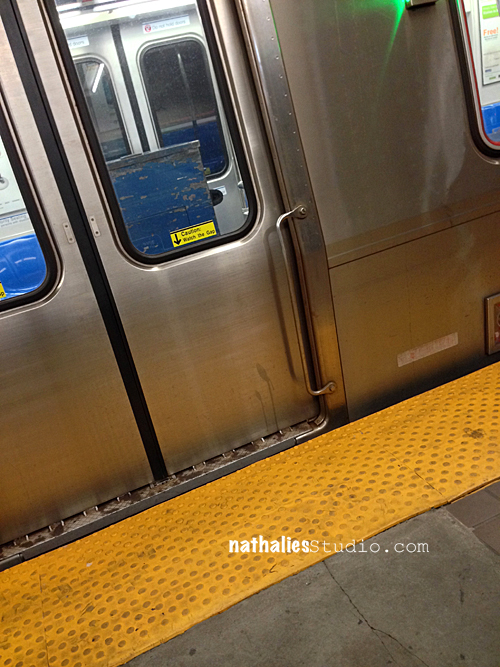 One of the things that I really love about living in Jersey City, is that it takes me about 15-20 minutes to go to New York. I am faster in Manhattan than many people that live in NYC ;) I call Jersey City actually lovingly "Manhattan for Beginners" – I can sleep here without my heart rate going up with all the lights and noise but I am also feeling like close enough to THE city   ;) Strolling through NYC is fun as you can spy so many fun people, signs, graffitis and paste ups here and there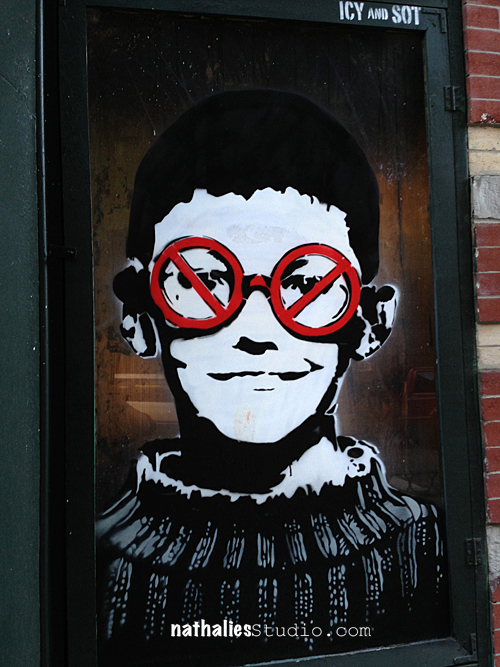 I loved this on the pavement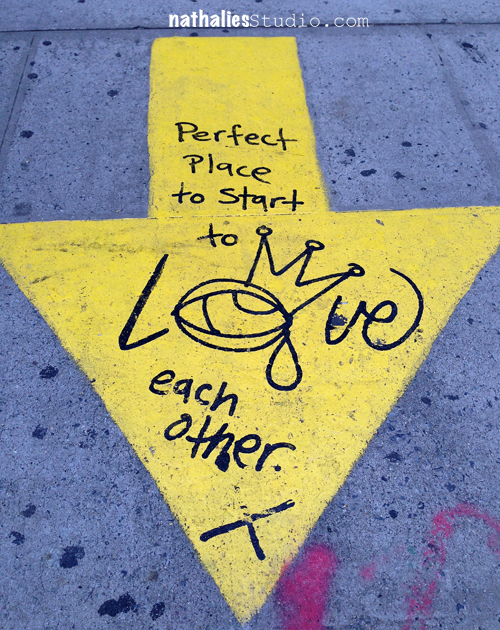 and this one made me laugh a lot (because everyone including me runs around with the right arm holding the cell phone and looking at it constantly)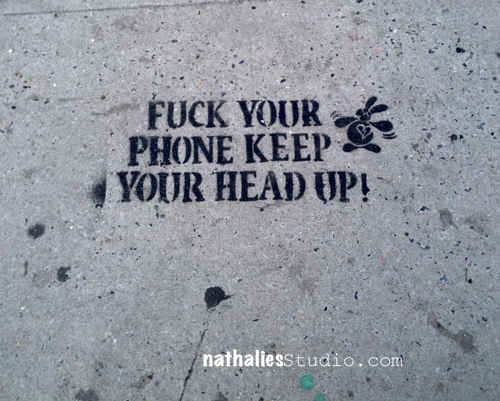 And they do love to tell you no-nonsense of what you get if you park at the wrong spot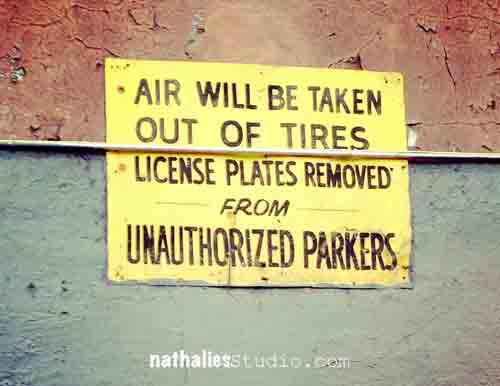 or what you can find in a store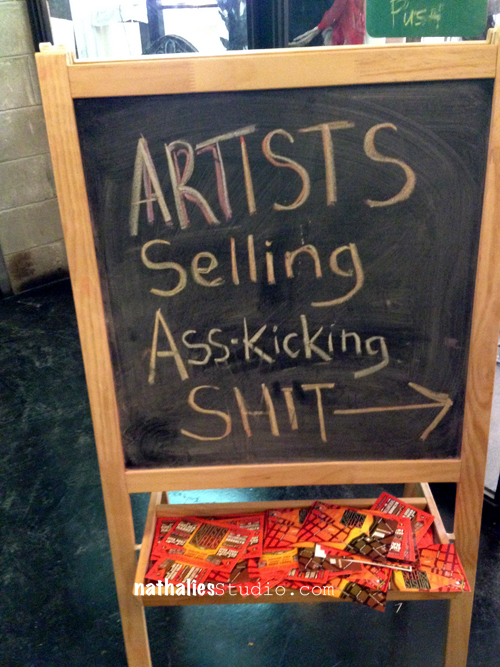 And seriously…where do you find an old lady with an old lady puppet feeding a squirrel? Edited: I received a comment by Ricky Syers: "Thank you for posting the pic of Doris Diether feeding the squirrel! Im Ricky Syers the creator of these marionettes and the original marionette squirrel feeder!!" Please check out his website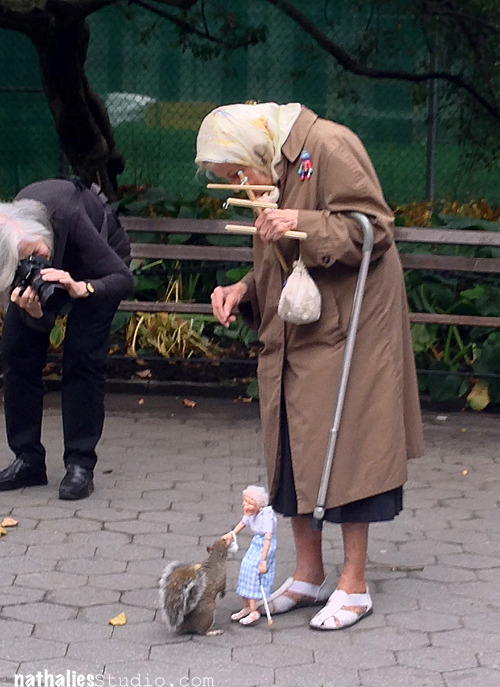 I can also now see my sweet friend Julie more often(I am so happy about being closer to her…don't tell her ;) )…she might come soon to NJ too…she is still preparing and getting her shots and a passport …New Yorkers seem to have a hard time to leave the city, even if the drive is just 15 mins ;)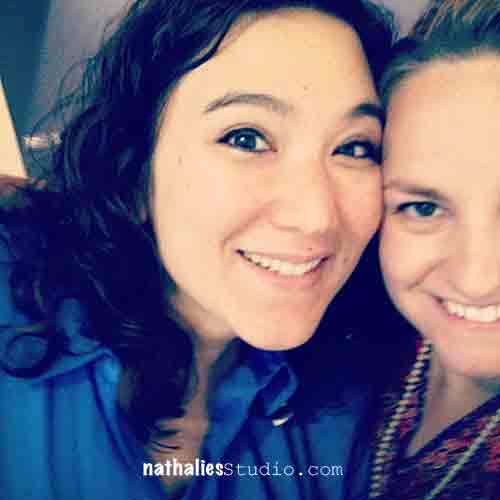 I guess I should have called this post a Stroll through the neighbor neighbor hood ;) Anyway- I hope this made you smile a bit – have a gorgeous day !
Huge hugs