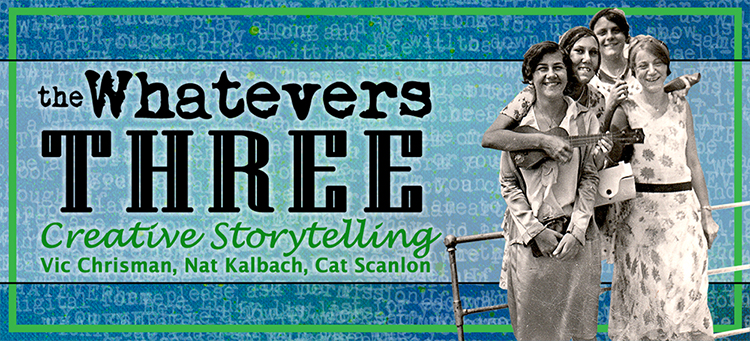 A couple years ago my friends Vic Chrisman, Cat Scanlon and I founded The Whatevers, a Creative Storytelling Project. In a nutshell we decided to give old discarded photos we found a new life by telling the story of those shown. The three of us wrote an article for the recent Cloth Paper Scissors Issue – and we even made the cover :)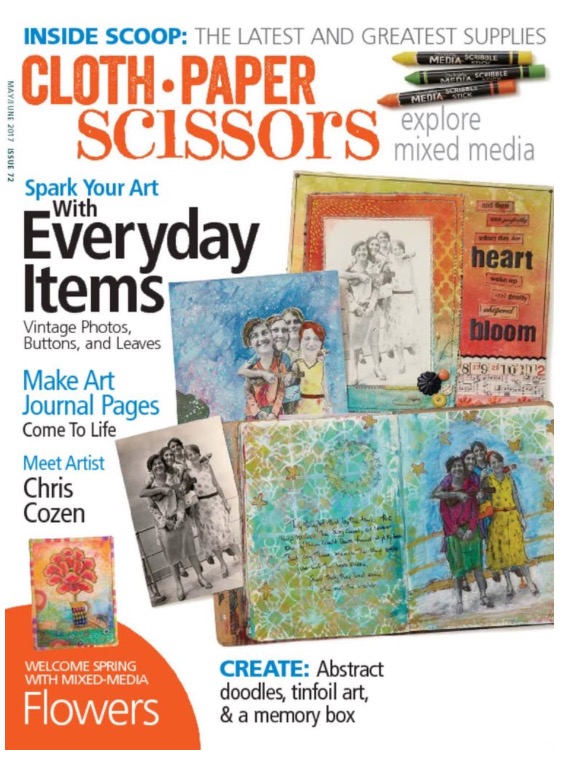 So we thought we would celebrate this by doing a monthlong revival of the Whatevers and the three of us a posting our project based on a photo we picked every Wednesday this May . Maybe you will even play along with us. Here is my take for our first pic this month: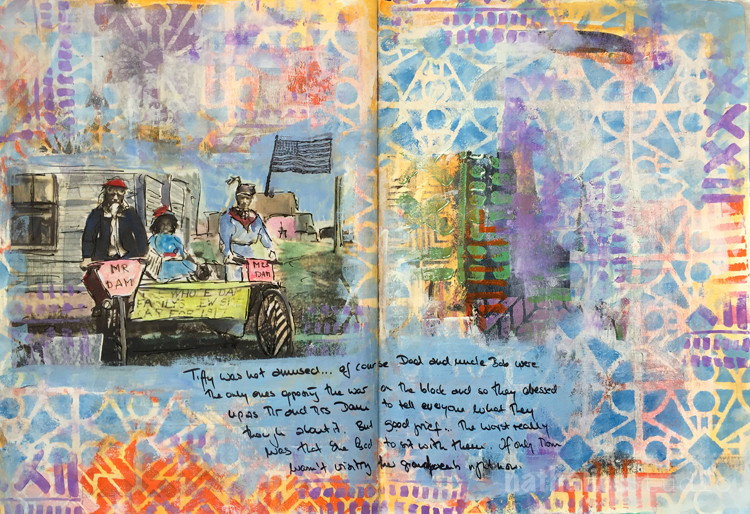 "Tiffy was not amused…of course Dad and uncle Bob were the only ones opposing the war on the block and so they dressed up as Mr. and Mrs. Dam  to tell everyone what they thought about it. But good grief…The worst really was that she had to sit with them. If only Mom wasn't visiting her grandparents right now. "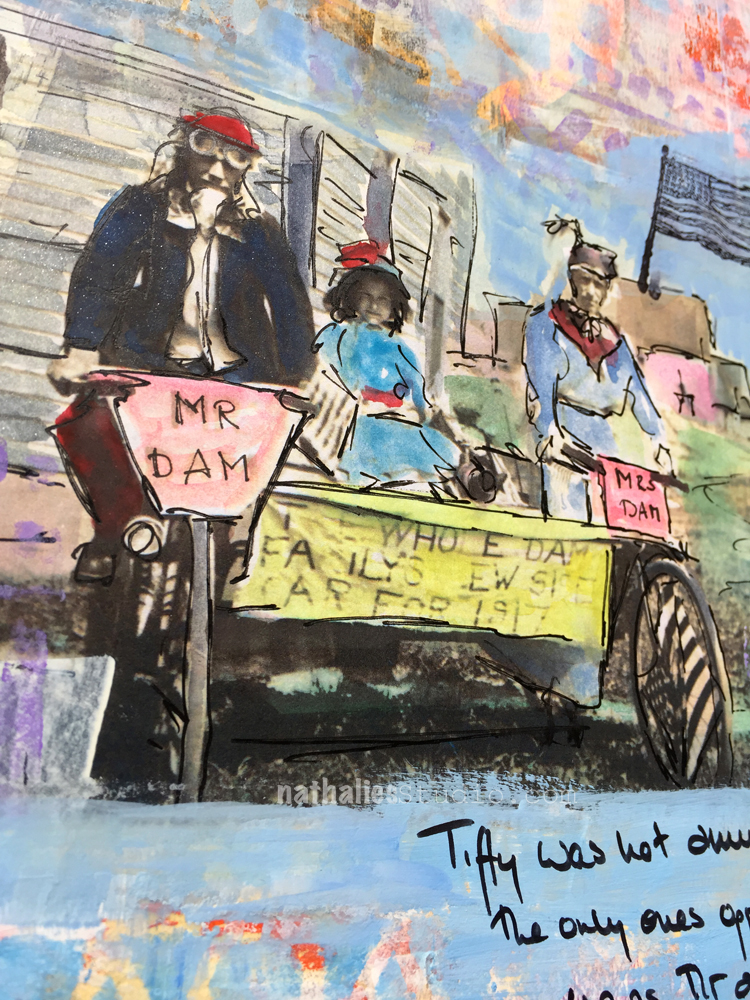 The whole photo is just super interesting. I am assuming it was taken during a 4th of July Parade and so I wanted the background to be colorful and funky. I stamped and stenciled with acrylic paint. I printed the photo out on printing paper, glued it into the journal and painted over it with watercolor.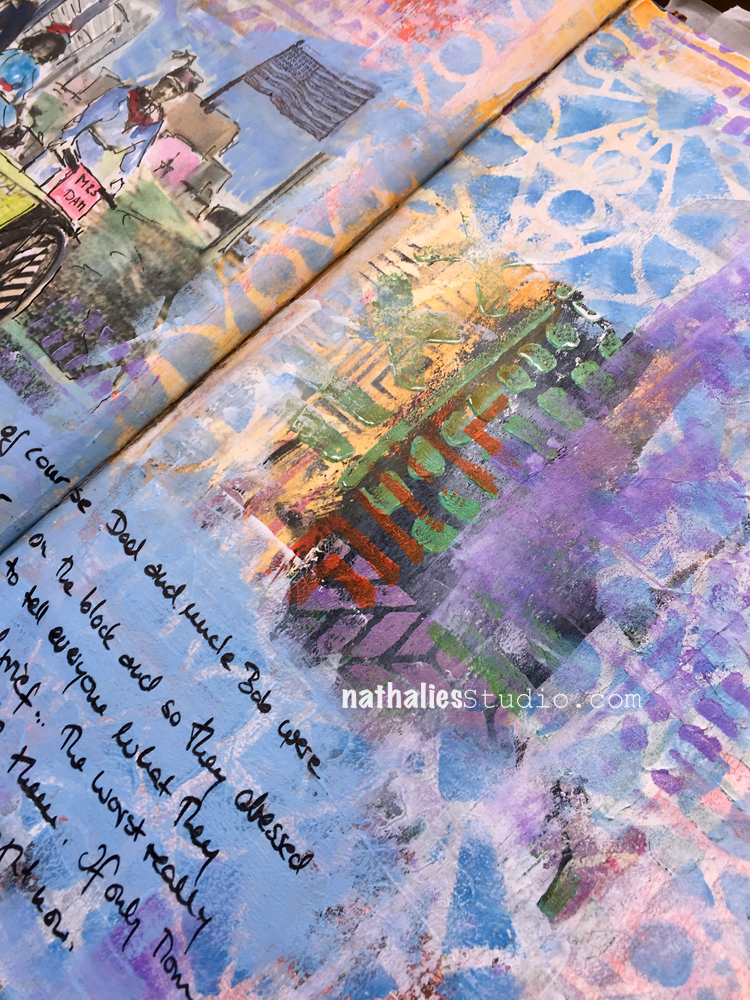 Now let's check out what Vicki and Cat did with the photo and in case you want to play along with us -here is the original photo for you. Share with us what you came up with on the Whatevers Facebook Page or leave a link in the comment section :)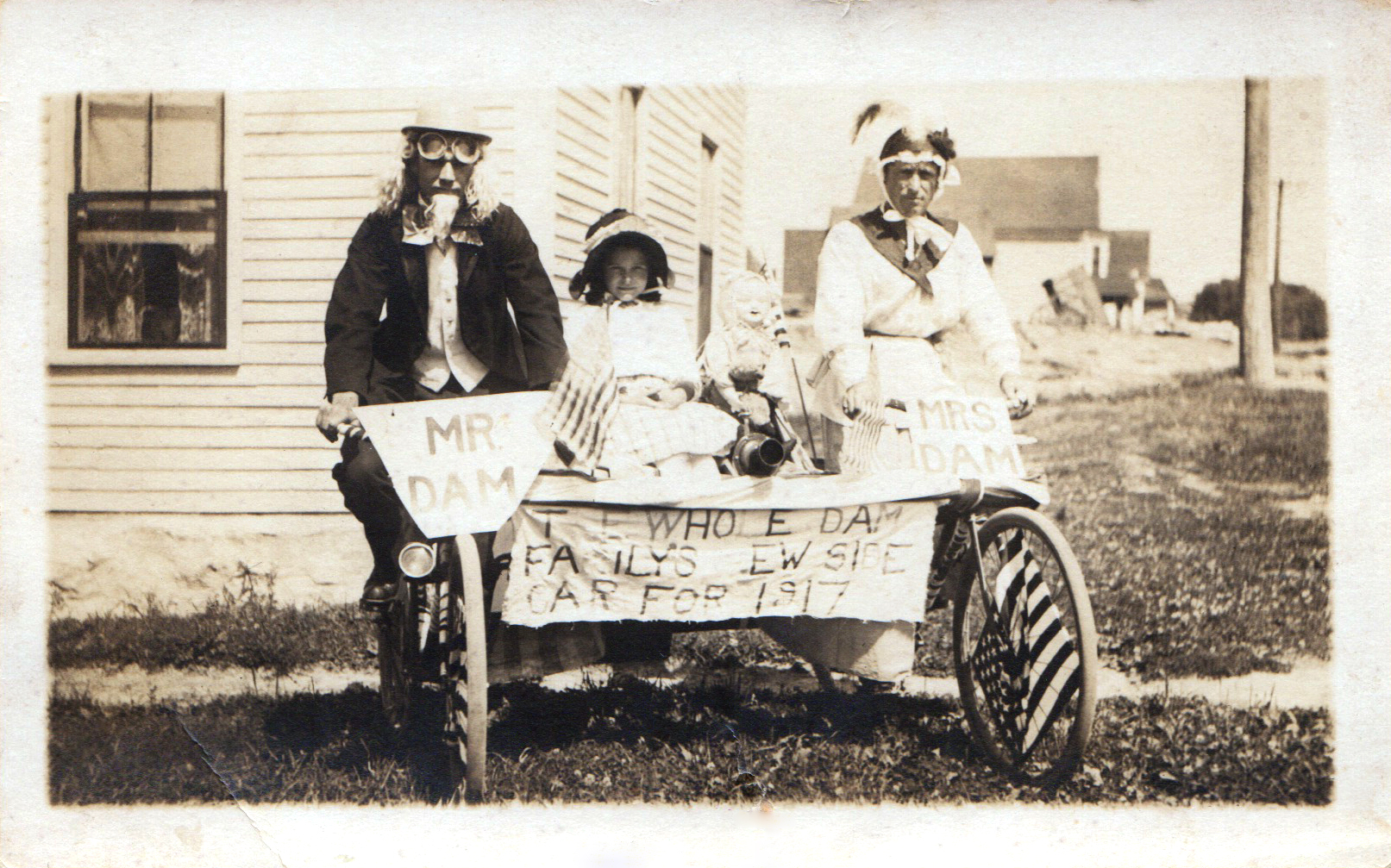 Here are the supplies I used for my page – some links are affiliate links: