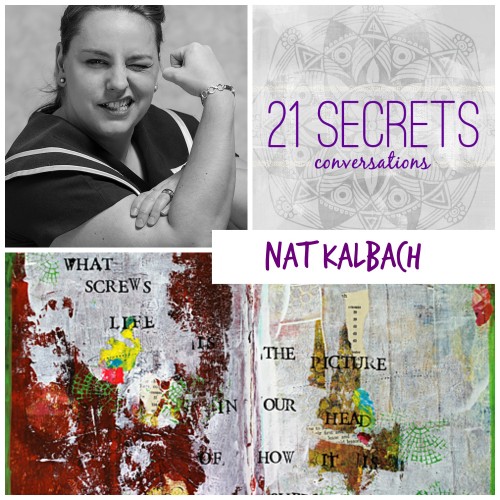 Connie from 21 Secrets recorded a fun conversation with me with some fun questions about my journey as an artist, about my art itself, persistence, and how to deal with rejection and there is no shame , and other things … I had a great time – I always love when questions make you think and realize things for yourself.
Here is the interview it is about 45 mins long (boy yes…I have a lot to say – LOL)  – hope you enjoy it :)
21 SECRETS Conversations with Nat Kalbach from Connie Solera on Vimeo.
Thanks Connie for having this fun conversation and also for having me for the 21 Secrets Spring Workshop.