Wohoooo – know my sweet friend, awesome workshop teacher,  jumpstarter and annual CHA-room mate Birgit Koopsen? We have been planning forever to do a workshop event together and …finally ….here we go :)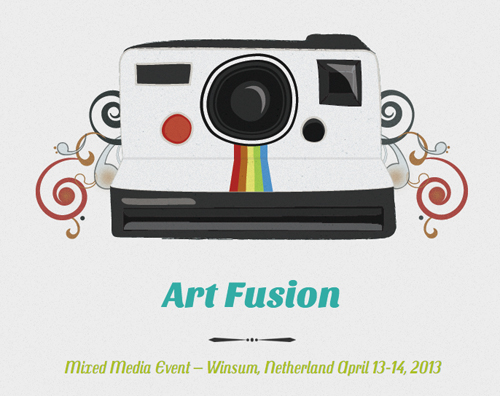 Art Fusion – a fusion of Nationalities, Style and Media.
On the weekend April 13-14, 2013 we will teach in Winsum in The Netherlands 4 Mixed Media Workshops – 2 on Saturday and 2 on Sunday- each of us 1 per day. The exact location in Winsum will be announced as soon as we have an idea of the number of attendees…more people…bigger room ;)Winsum is accessible by car, train and bus and is located north of Groningen. We created a blog for the event, where we will keep you posted on the kind of workshops, times, prices and other information. We would love to have you and spent an amazing, inspiring and creative Mixed Media Workshop Weekend with you !
Hope to see you there :)
huge hugs
nat