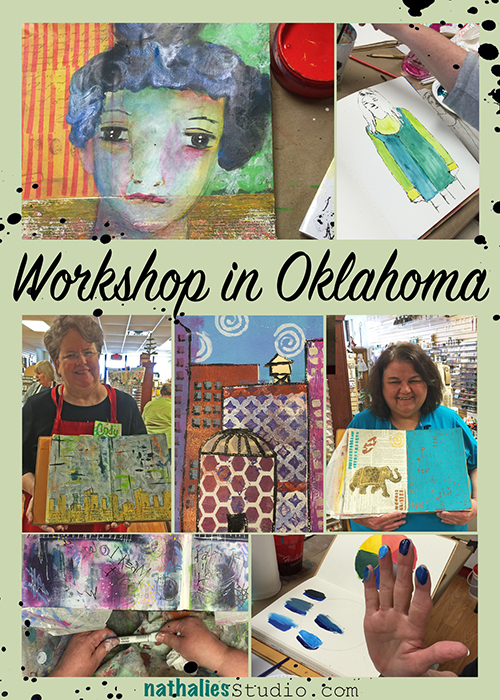 Last weekend I flew to Oklahoma City to teach a three day workshop – Art Rules – at My Hearts Fancy. It is one of the very few workshops I am teaching this year in person. It was so much fun coming back and seeing so many familiar faces in the awesome group of 12 students. It was like coming home :)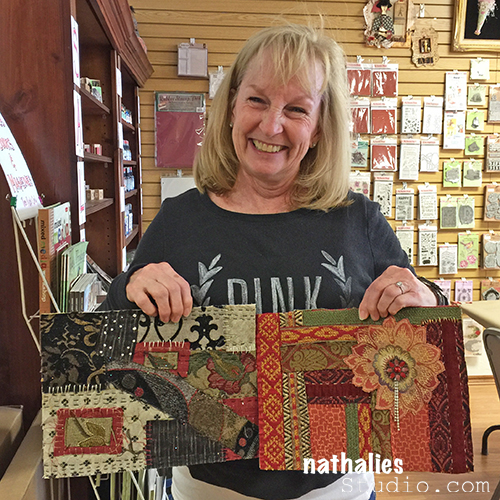 Here is Carol showing her wonderful boards she made inspired by Creative JumpStart 2016 and Natalya's video – such a treat to see this in person. BTW- you can still sign up for the class and download all videos!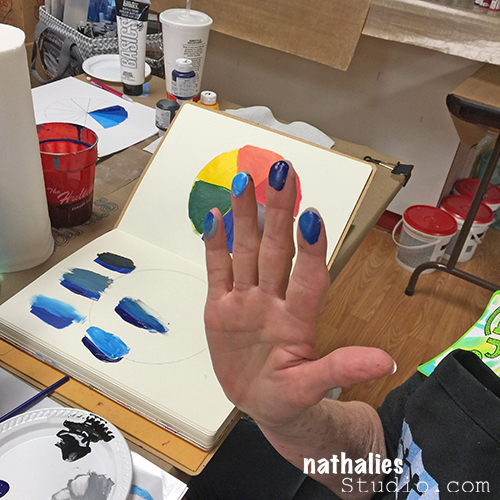 We started Friday with some color theory and some color exercises. As you can see…they went all in :) We went on a journey to discover every student's own style and preferences.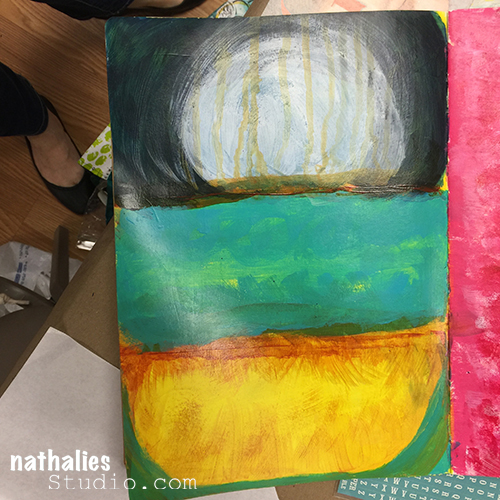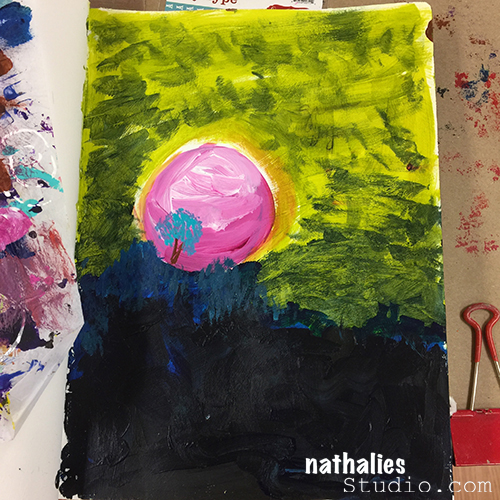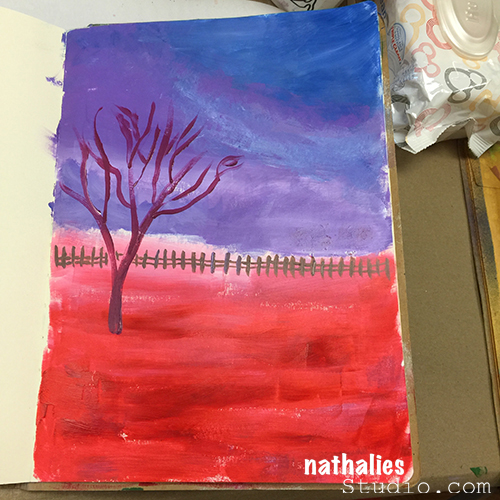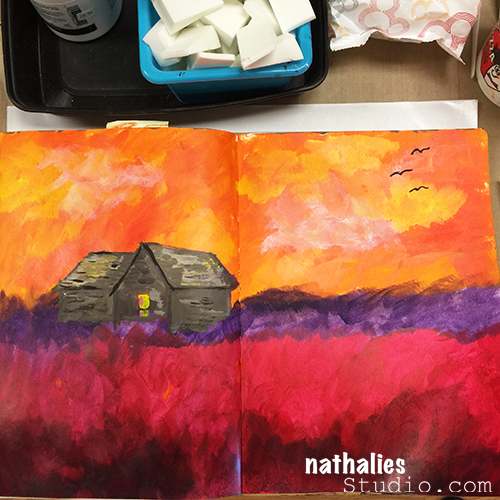 Saturday I showed some fun techniques, gave some guidelines and tips as well as samples. I loved seeing what they all came up with – it was awesome to see how everyone's style was different and how they embraced the freedom to create.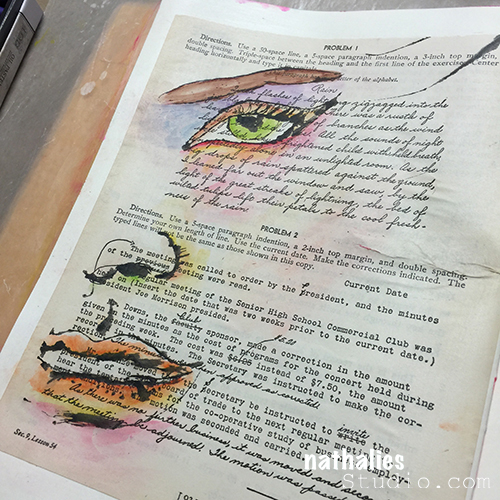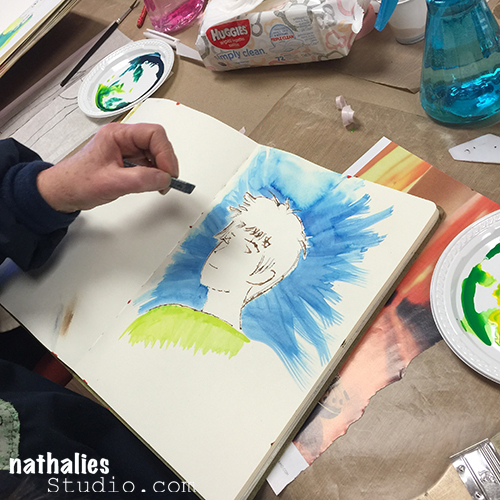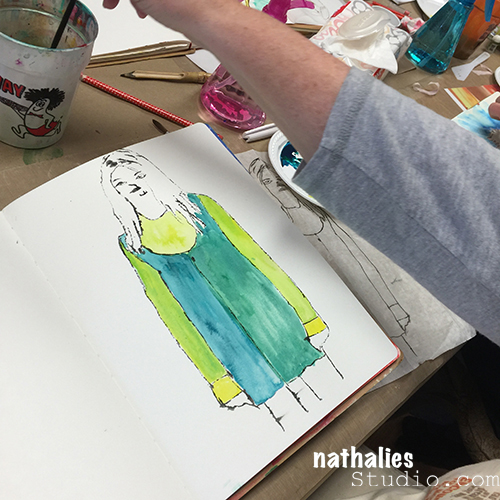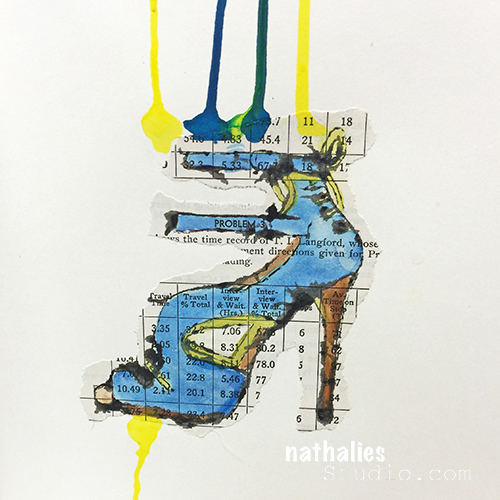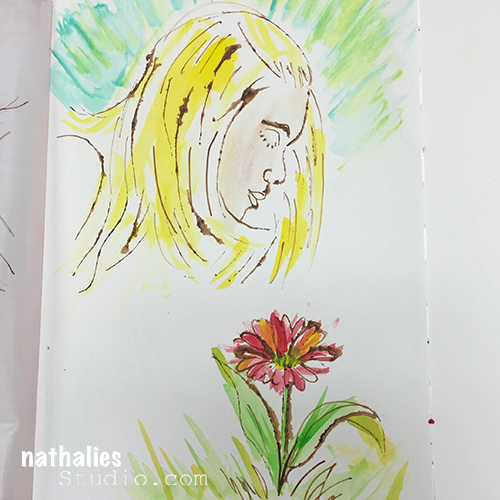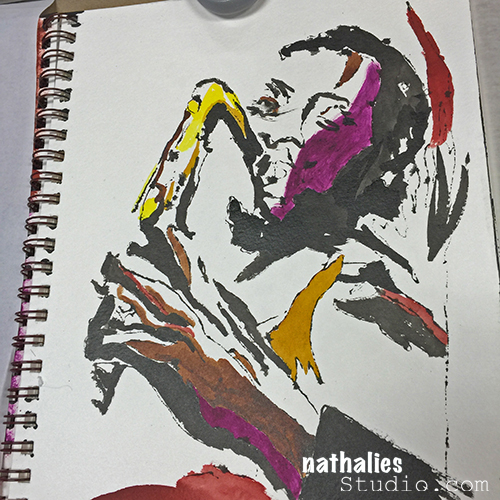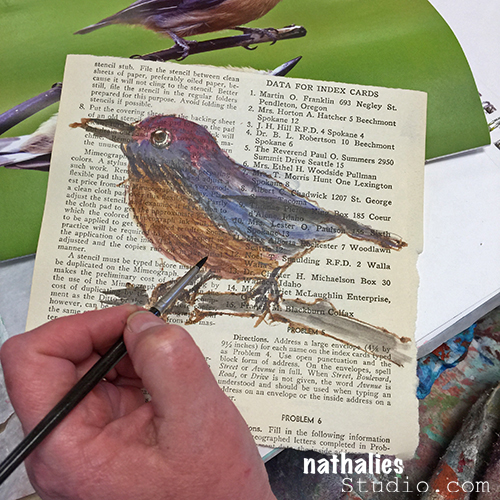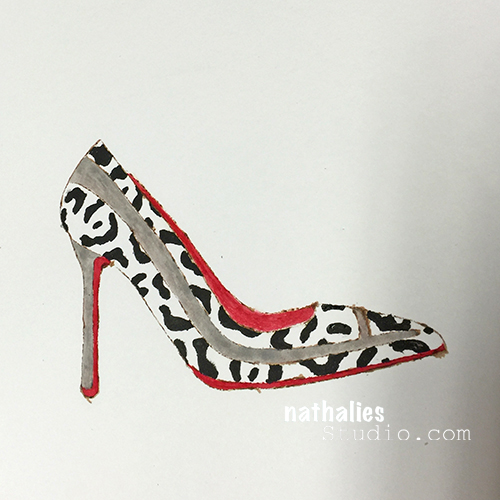 So cool, right?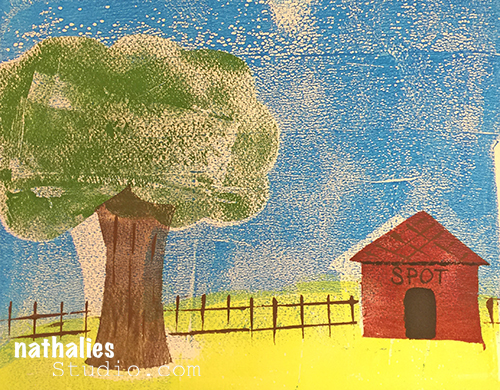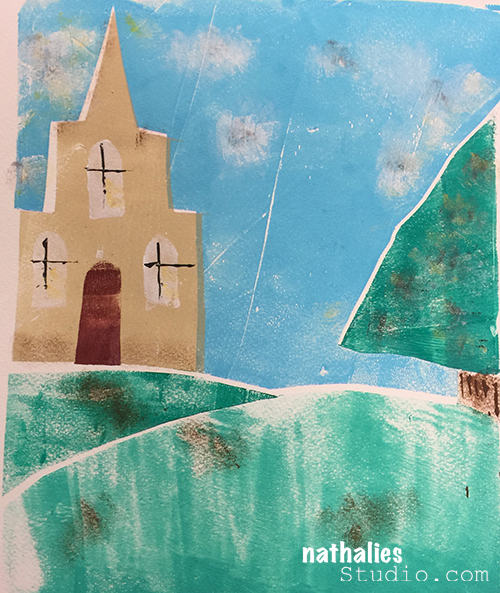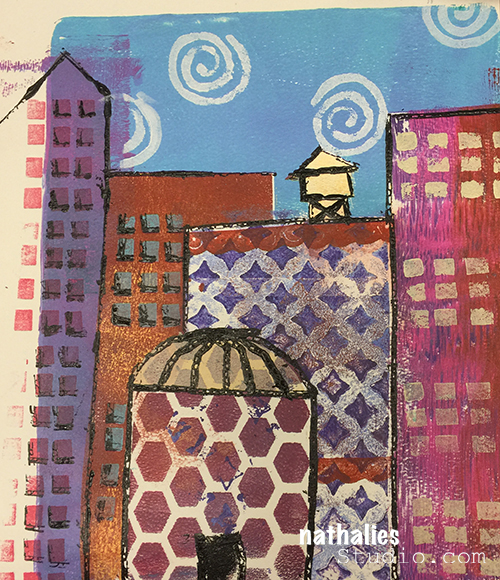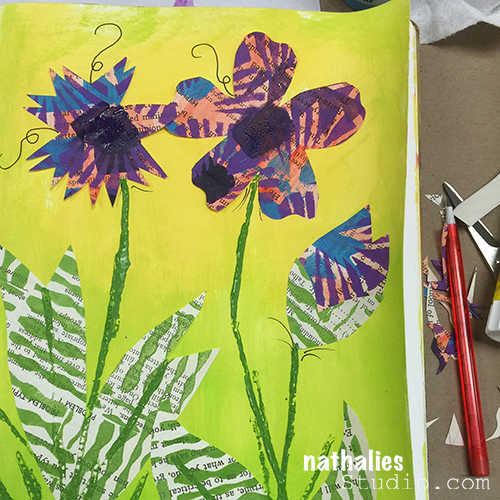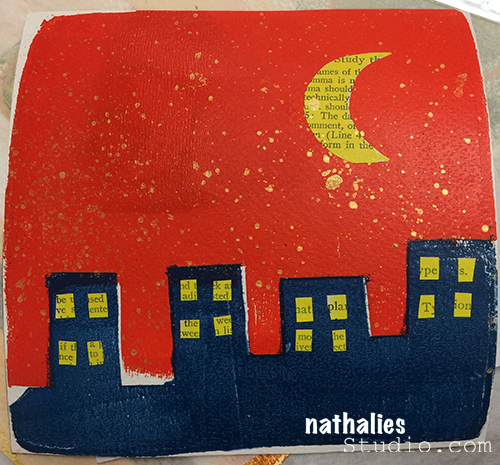 I also loved seeing my new stamp sets as well as stencils being used in the class – that always makes me super giddy and happy!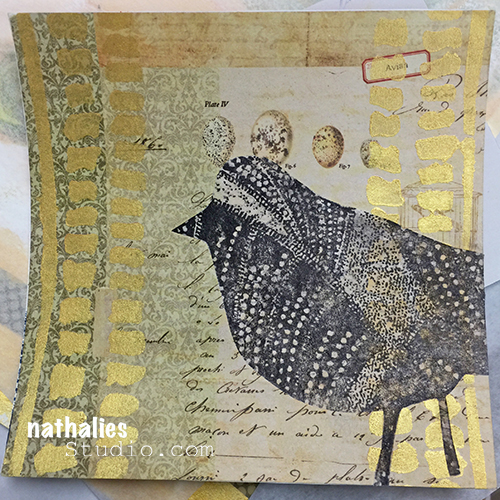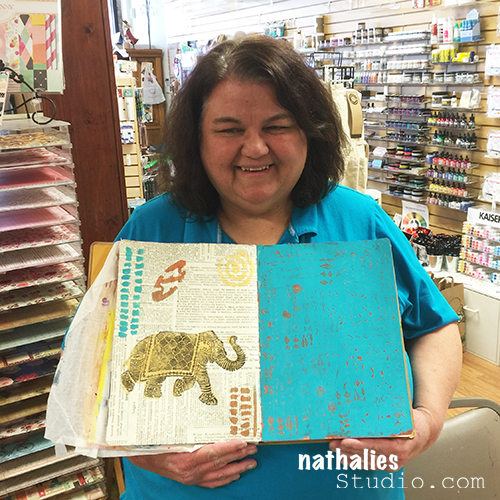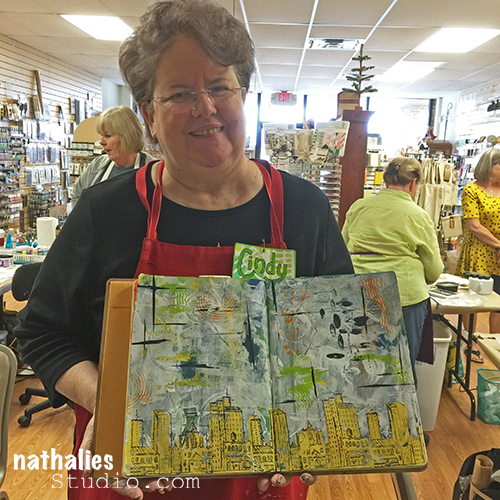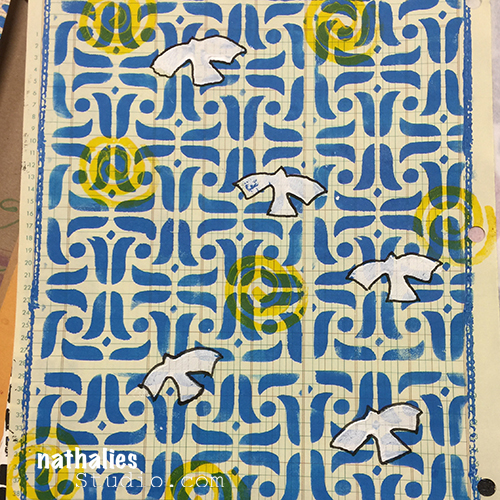 They were inspired by Henri Matisse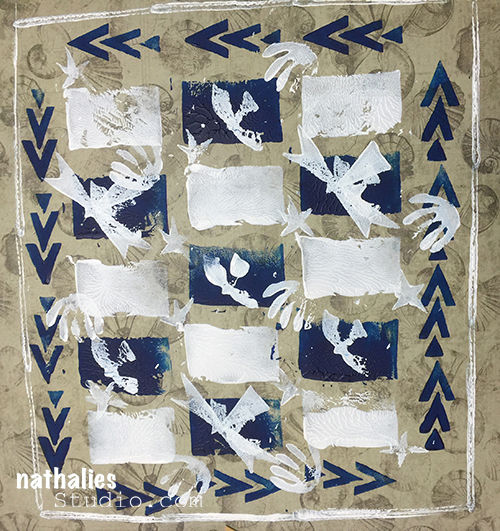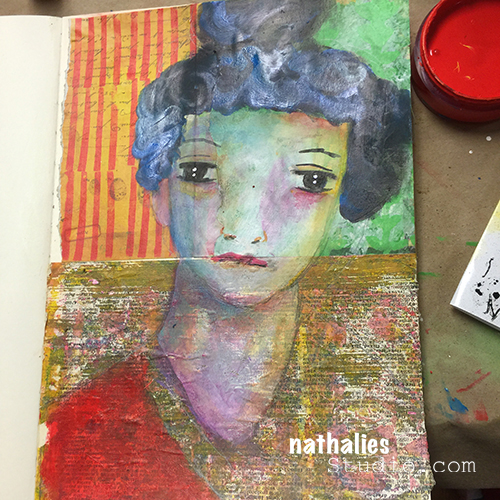 Paul Klee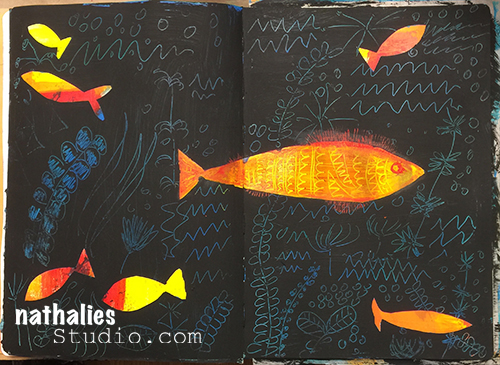 Jean-Michel Basquiat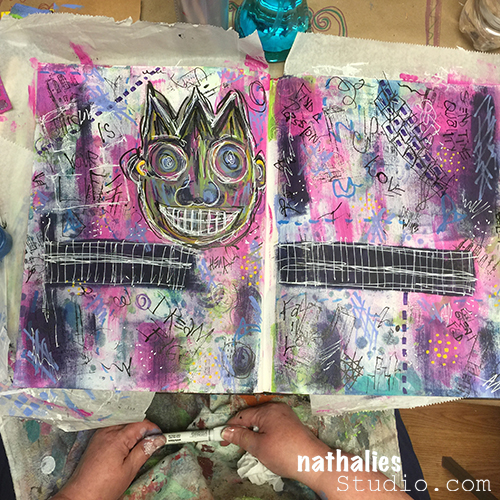 and many more – Art Rules :)
And besides a lot of art making there was a lost of chatting, sharing stories and big hugs. It was a wonderful, inspiring and relaxing time. I also really loved teaching the workshop and it's context.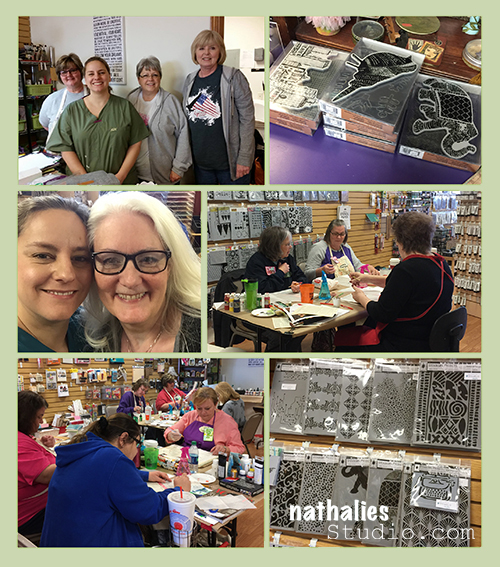 Thank you so much Maura for inviting me to teach Art Rules, and to Lisa for being such a big helper and sweetheart and a big thank you and hug to all of my students- you rock and make me happy!
What is the last new mixed media technique you explored?