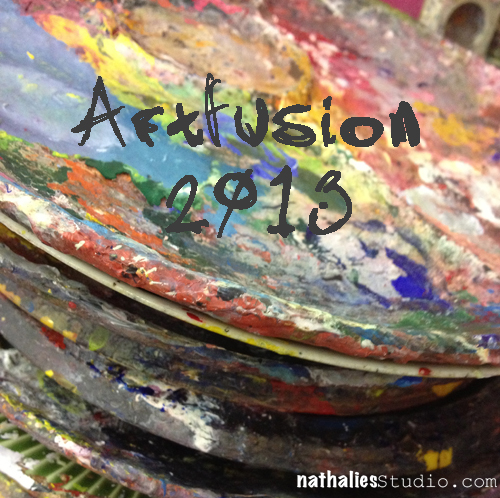 Birgit and I had so much fun with our Artfusion Mixed Media Weekend in Utrecht, The Netherlands this last weekend!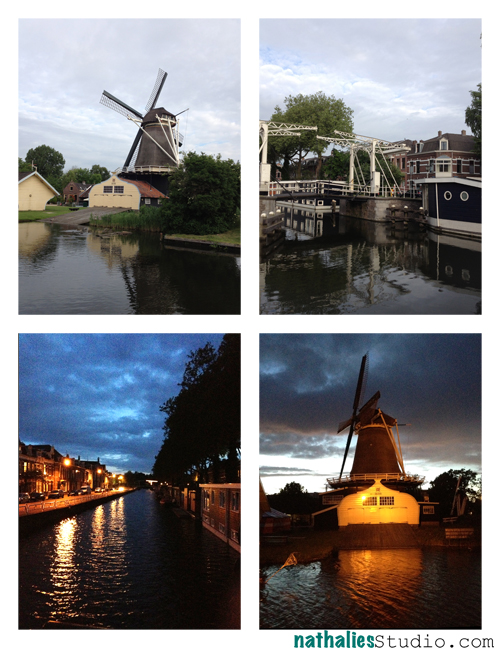 We had students from The Netherlands, Finland, England, Israel and Spain in our classes – 33 girls – all super sweet and mega talented and with lot's of fun. Lot's of smiles this whole weekend! Even when the wind hit back and splashed paint into faces ;)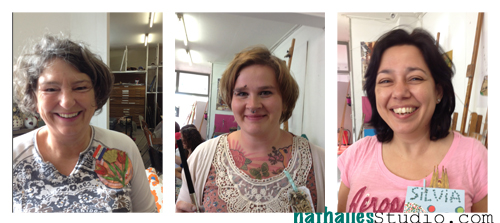 Loved seeing all of them taking their own twist on the projects- like here in my Season Canvas Class – they did such beautiful canvases!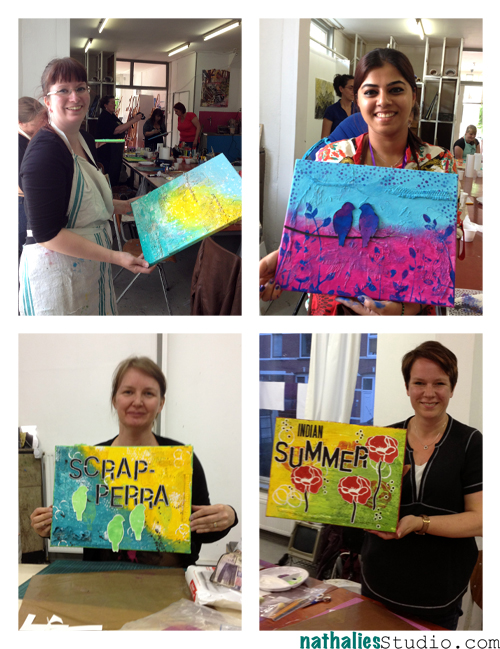 And it was awesome seeing my stencils being used by my students – Loved that so much- can't even tell- LOL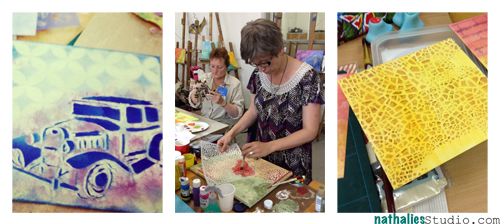 We had a very artsy location and a good time during the classes, during lunch, dinner and at the saturday evening crop.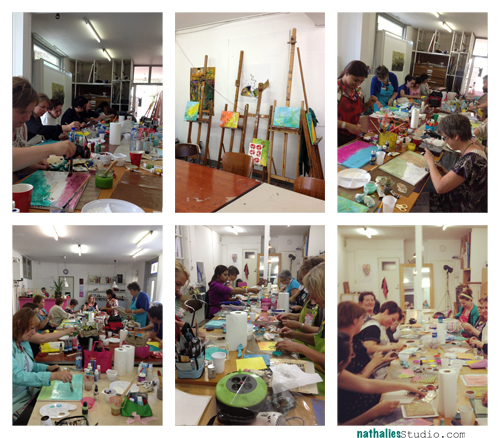 Here is a couple of us girls- some are missing on the picture – I had a blast with you all – I hope so much I will see you some day again …maybe…maybe… at…mmh who knows ;) (sorry Minna  – I had to steal this and the next photo from you :) )
Thank you all for coming from far and close by to our event and make it truly awesome!!! You rocked !!! It was amazing to see so many of you again and to make new friends. As we had talked with a group – it is an unbelievable inspiring hobby that brings people from all countries together.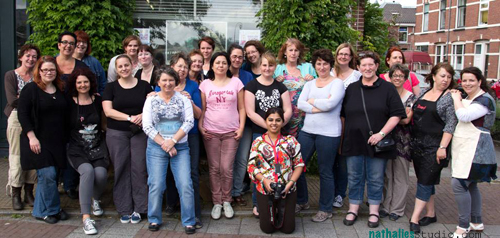 And here is finally a picture of sweet Birgit and me- we totally forgot to have one taken  . I miss her already. Thank you Birgit for all your non-stop work to make our event happen! You are the best!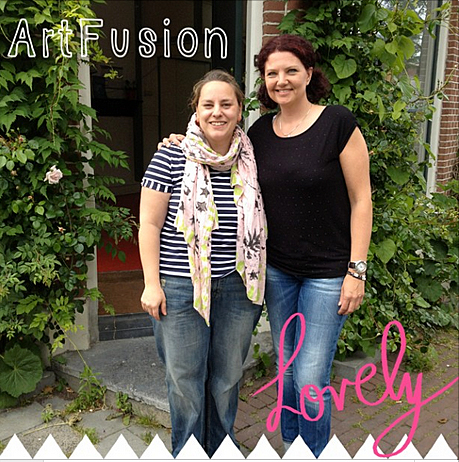 Wishing you a wonderful day and huge hugs…from truly happy but exhausted Nat :)