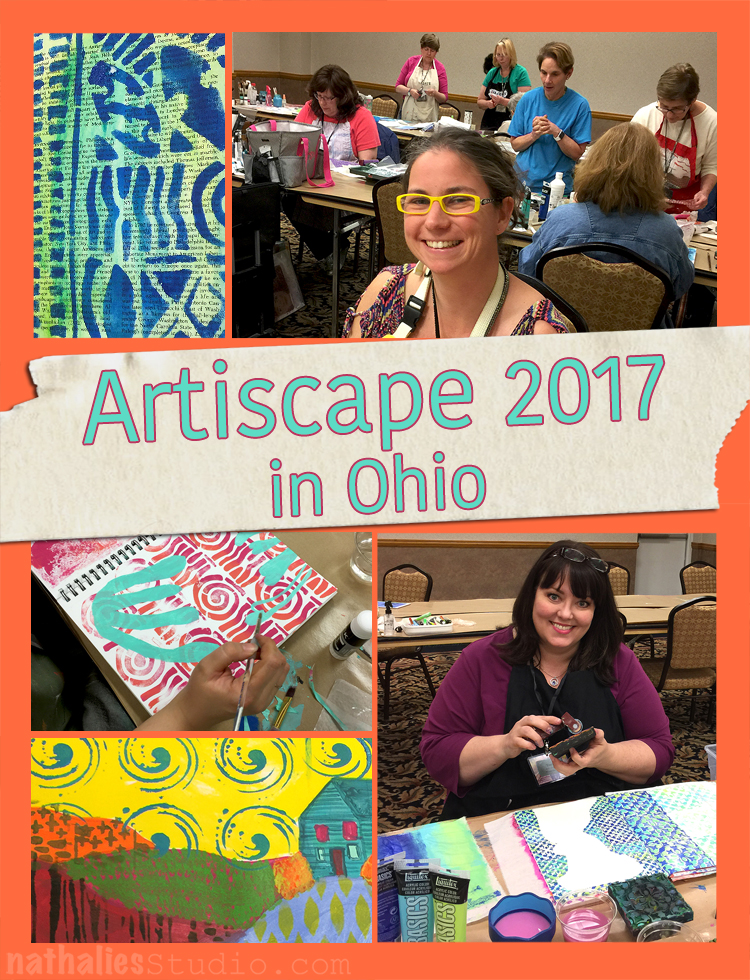 Last week I went to Ohio to teach at Artiscape, a 3-Day Mixed Media Workshop Event. I taught three classes "Artvergnugen- Artjournaling" "Walk With Me – Altered Book" and "Master Art Express – Artjournaling" and the classes were filled with such delightful and talented students- I had so much fun!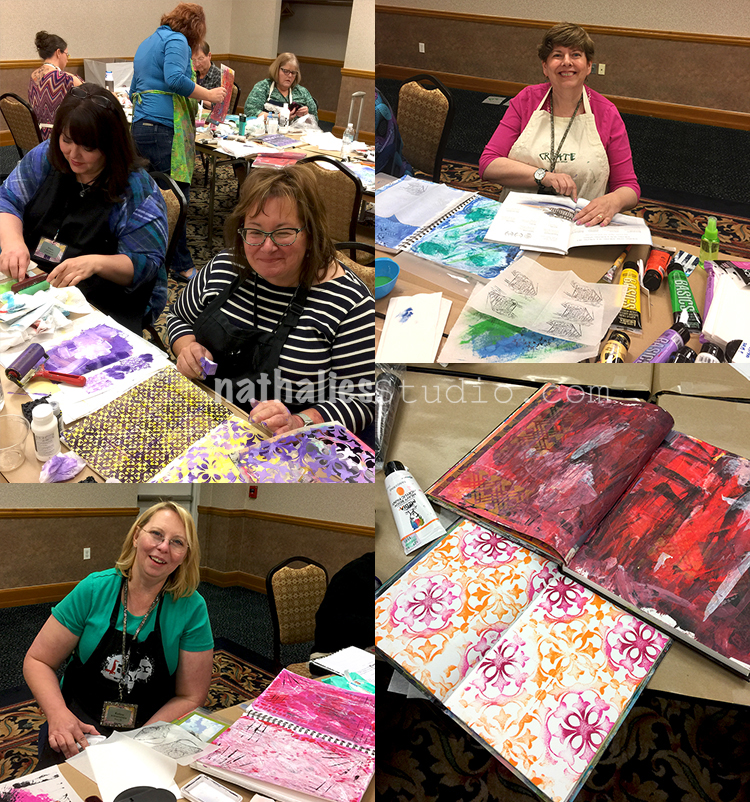 Look at all the smiling faces and colorful backgrounds in the Artvergnugen class. (Artvergnugen – the pleasure in creating Art :))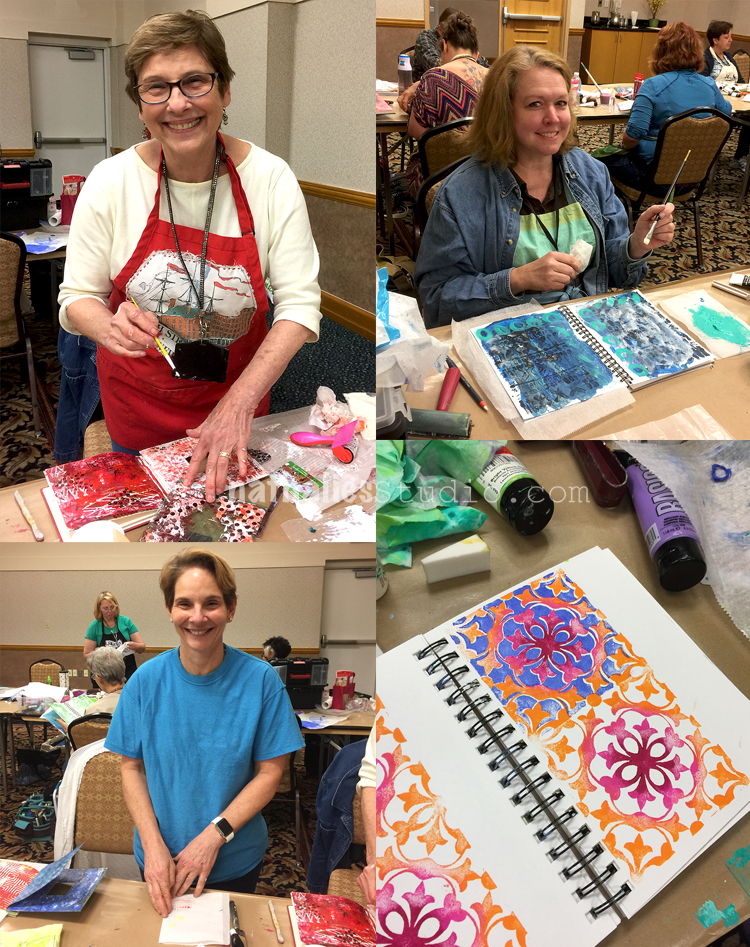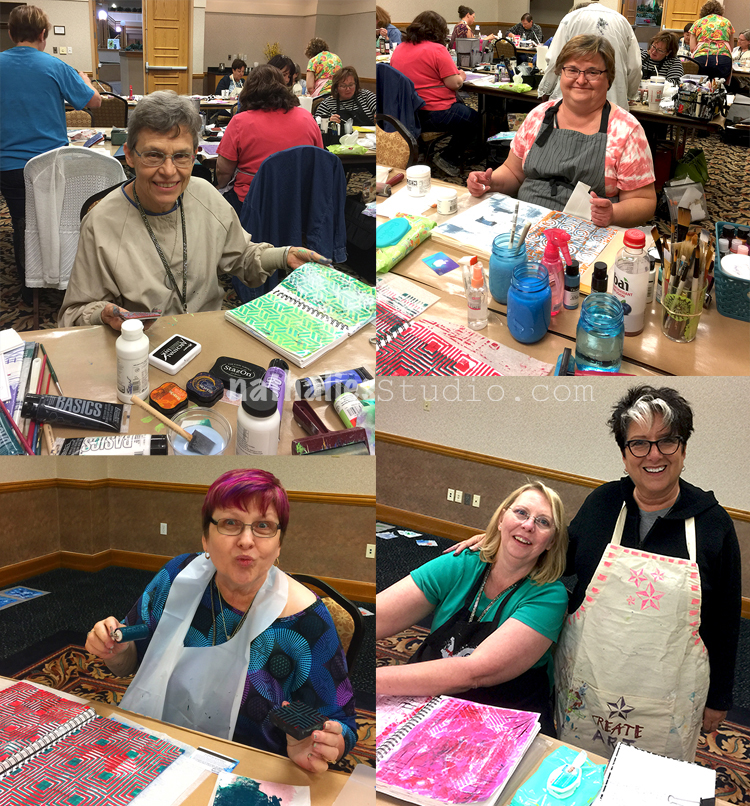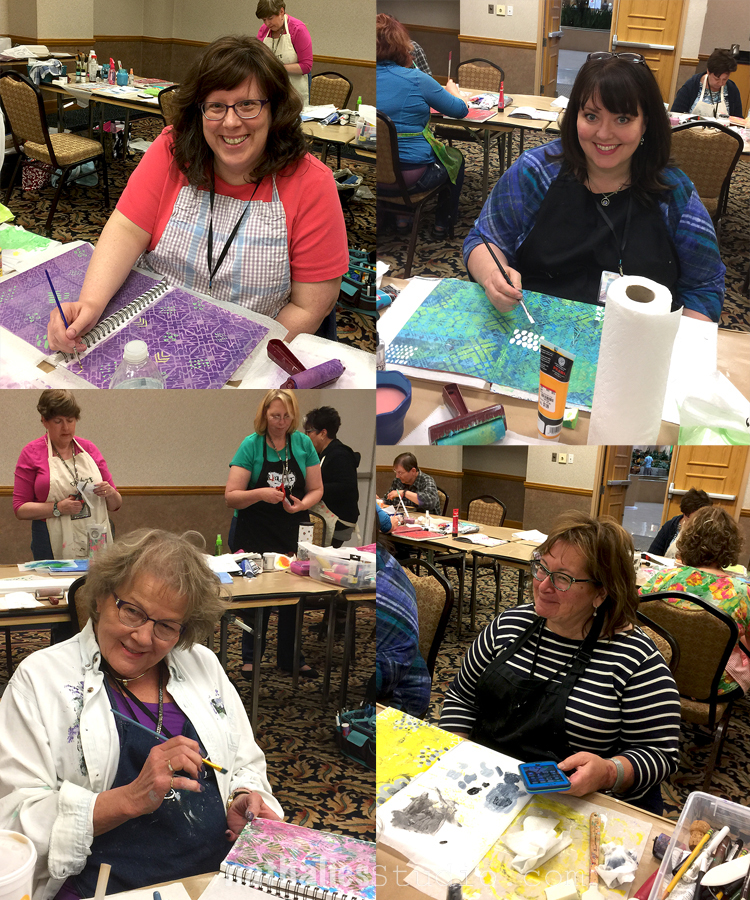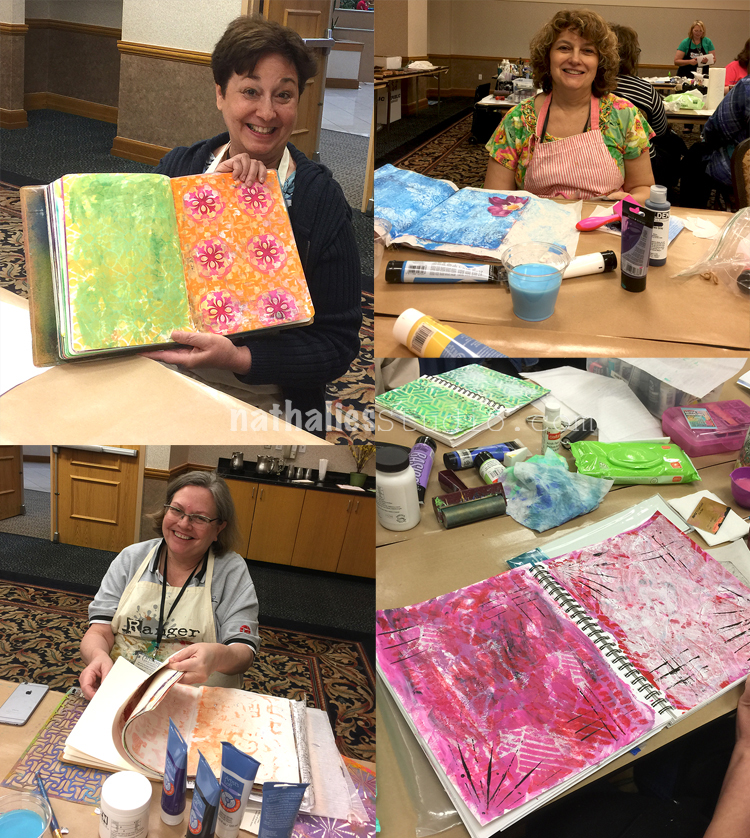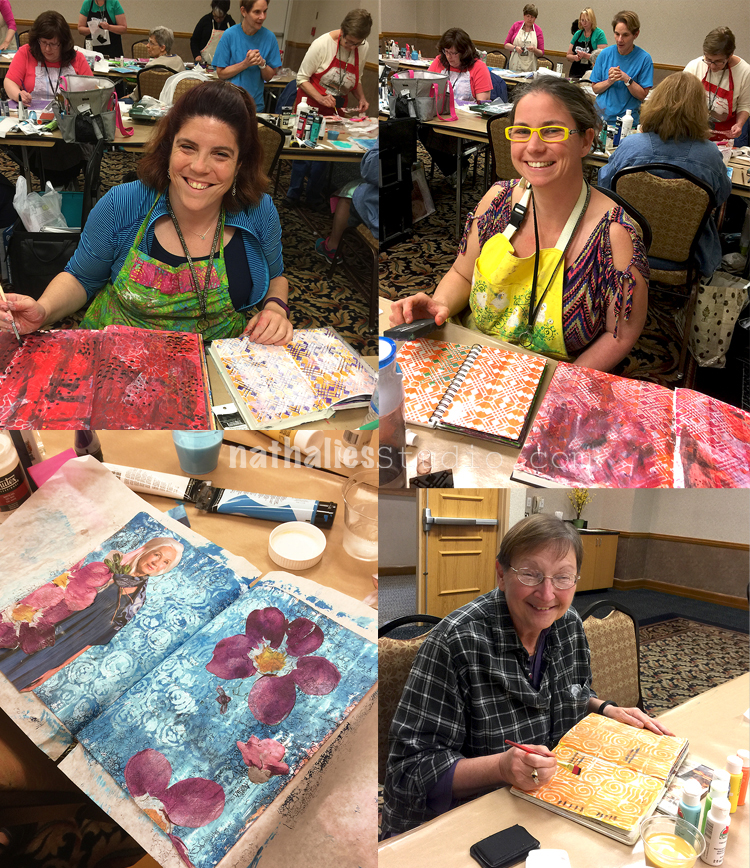 In "Walk With Me" we gave old books a new live using their initial book soul – loved the different takes of students incorporating bits and pieces of the book to be part of the art like the title or drawings in the book.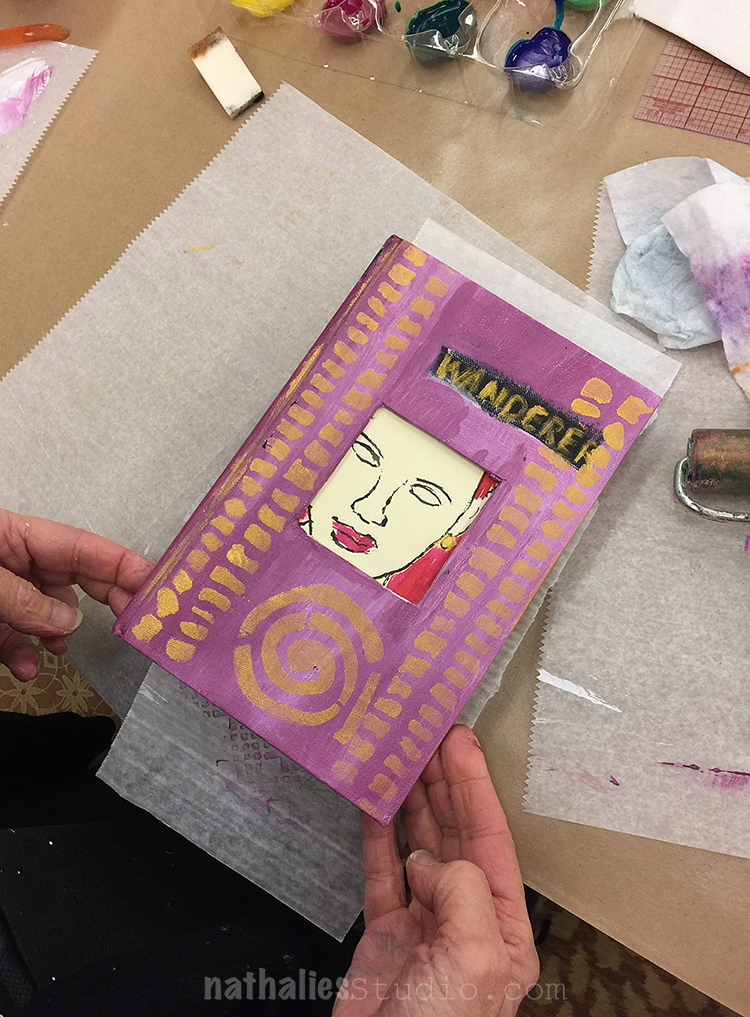 Oh and Joe – I still owe you a quarter for saying John …maybe next time? ;)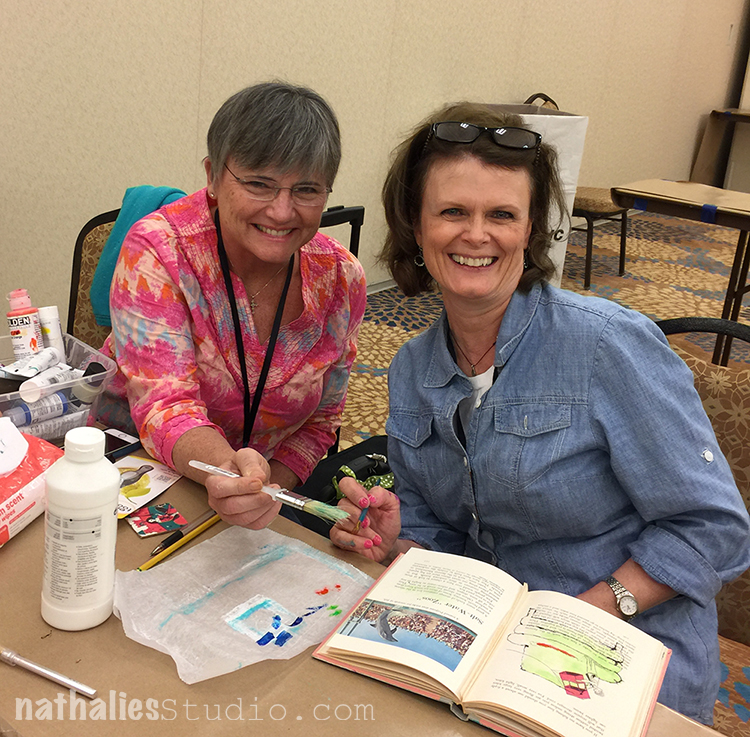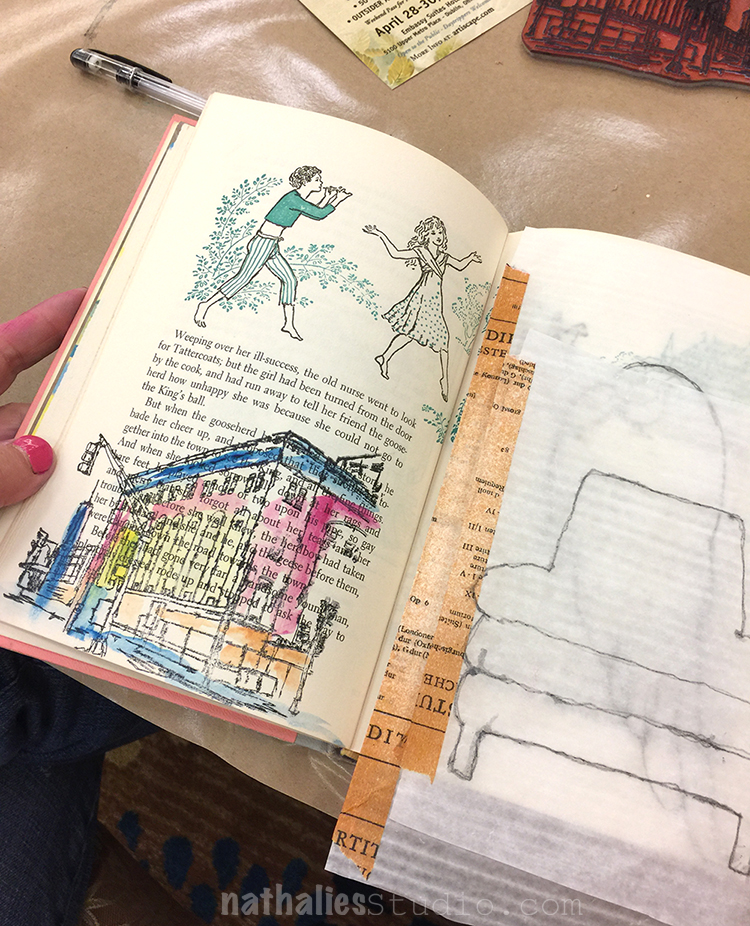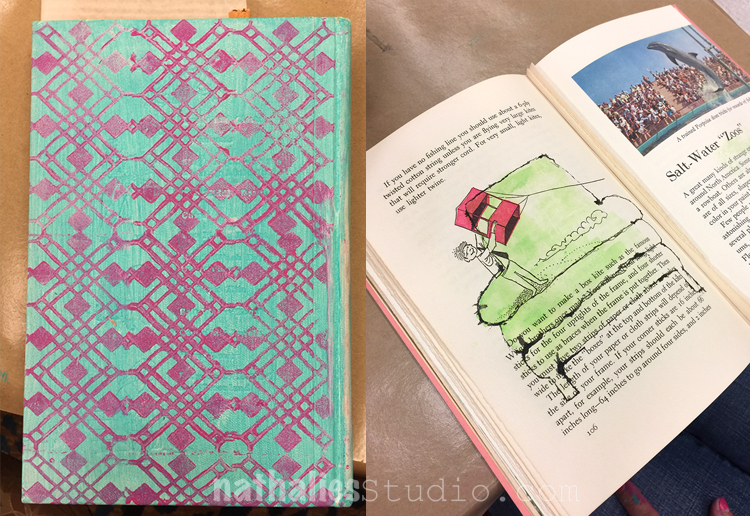 In "Master Art Express" we took the Orient Express to stop at different stations and meet some Master Artists and got inspired for some out of the box approaches for art journaling.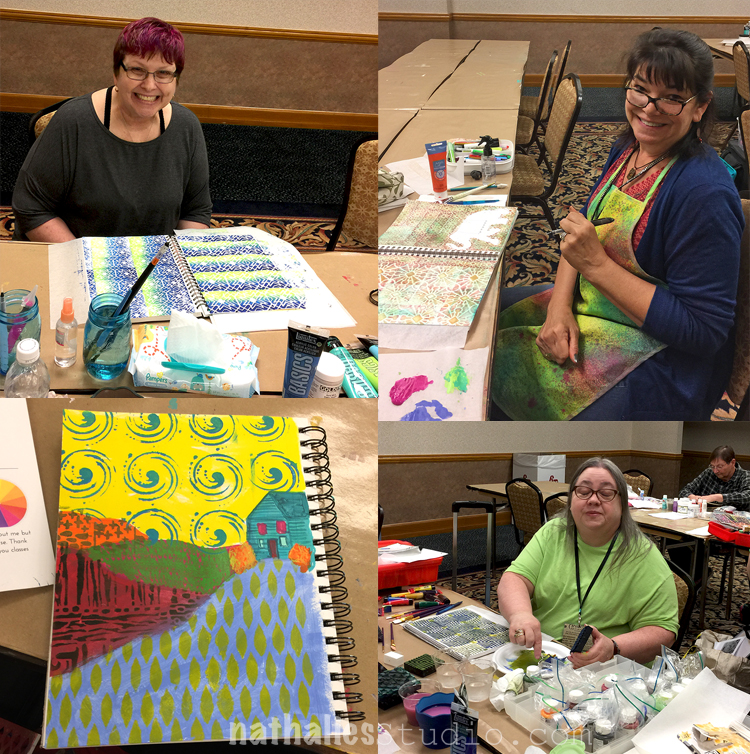 We trully made the dull looking hotel conference rooms sparkle with color…and laughter :)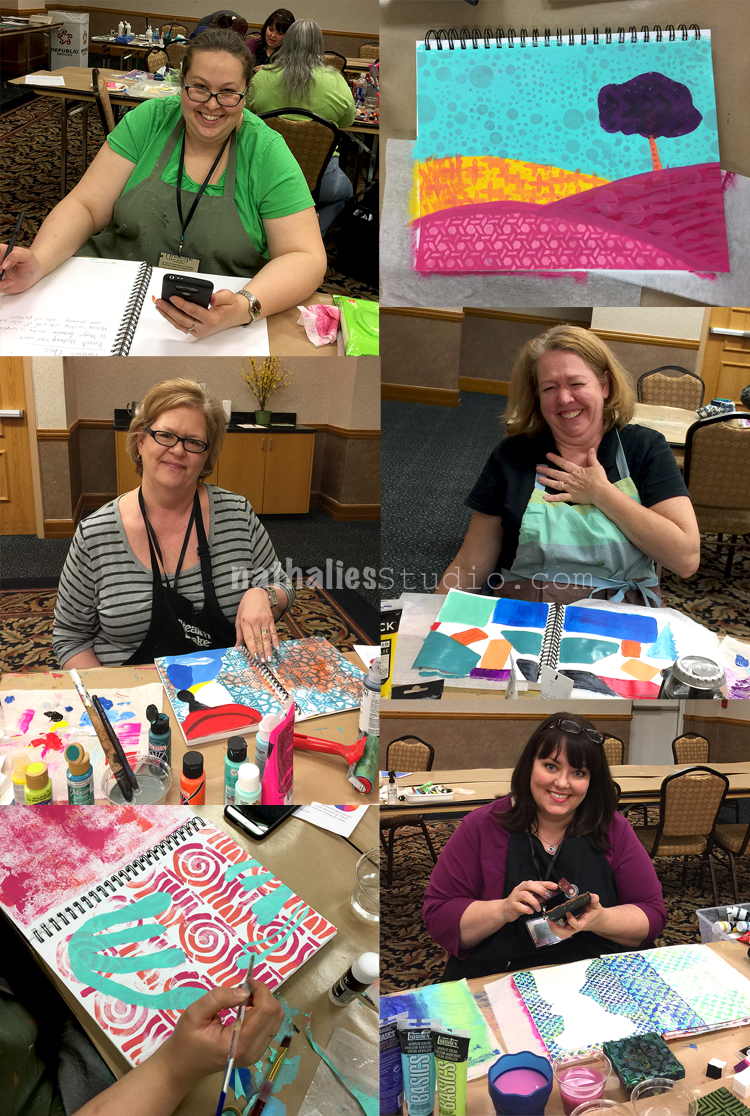 I truly loved every single moment of the classes and in between the classes there was a lot of great opportunities to stock up on art supplies for mixed media work at Joe Rotella's store and also the vendor fair. Where else do you find a bucket full of "appendages" LOL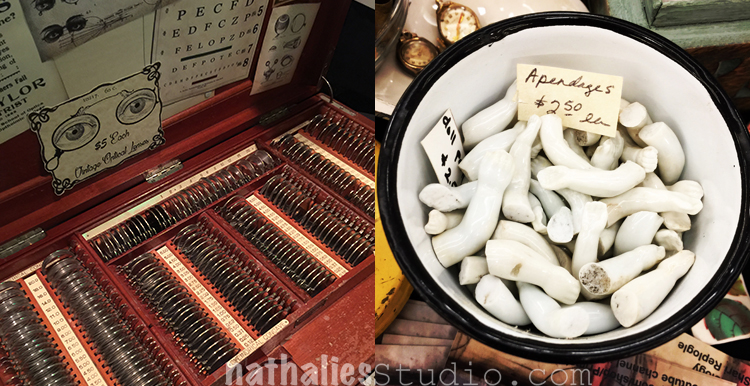 It was also great to catch up with some artist friends like Jen Crossley and MaryBeth Shaw and to meet some other wonderful teachers, like Glenda Miles, Cheryl Strait and Cindi Bison-Mc Gee.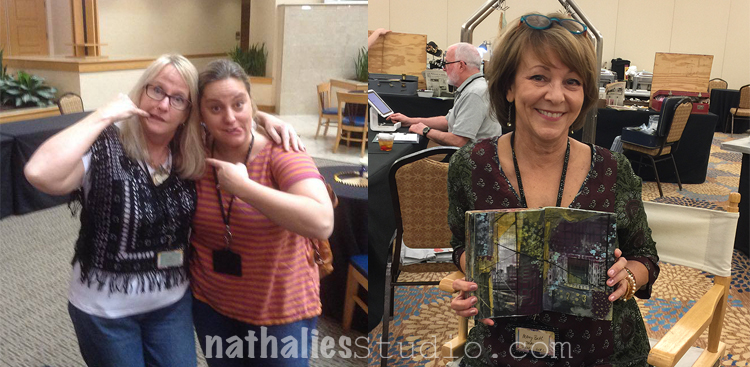 And ohhh looksie some of my RubberMoon Stamps in the store – wohooo.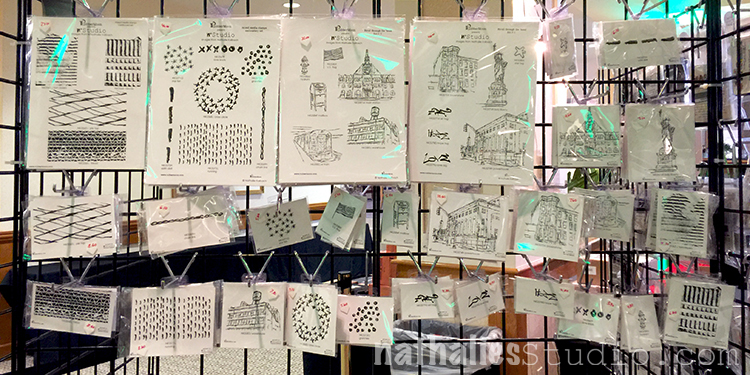 It was wonderful to meet Klara again who was also at my workshop at Color Crush two months ago – always the best to see students again !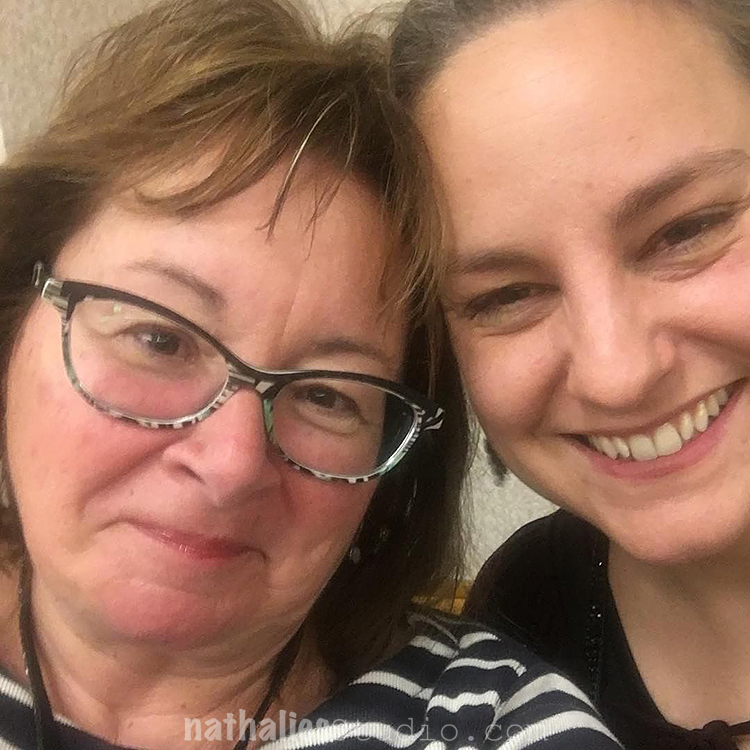 It was a relaxed and great event and I hope I can come back some time.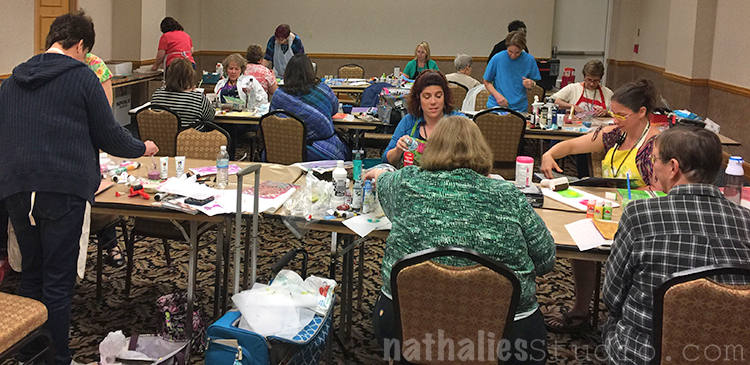 Thank you to all students who come and made this such a wonderful experience and thank you to Lisa and Joe for having me and putting together such an amazing event. It was truly an Artiscape!
If you missed out on this event and would like to take a class with me – check out my In-Person-Class listing to see where I am at in the next couple weeks.
Have a gorgeous day!