Cuchy and my 3rd Artmesa Event was awesome! We had a great time!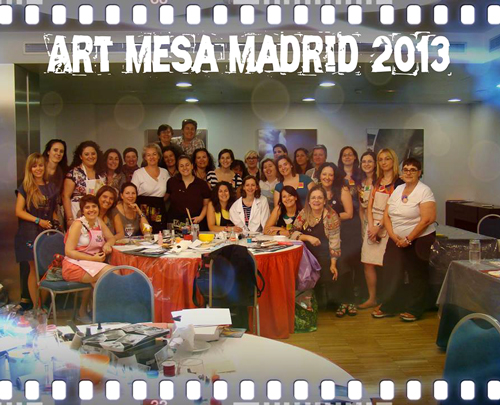 I taught my Season -Texture Canvas and it was a lot of fun as always to see all the different colors and outcomes and also see a lot of my stencils in use !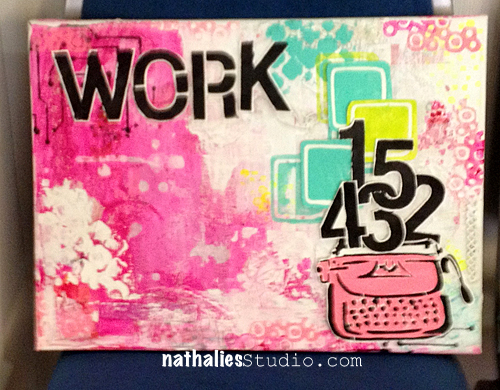 Cuchy's book class was so really cool!  – I loved it!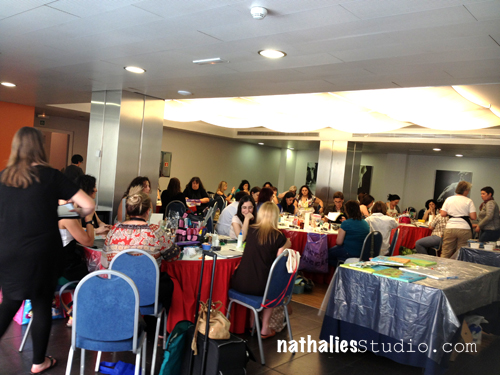 I have laughed so much that day and also later at the dinner – my belly still hurts. I learned essential spanish sayings and flamenco fan moves- LOL – as well as I was sung way ahead of my birthday  birthday songs until the whole rest of the restaurant came over to congratulate me too…probably just to make sure we stop singing ;)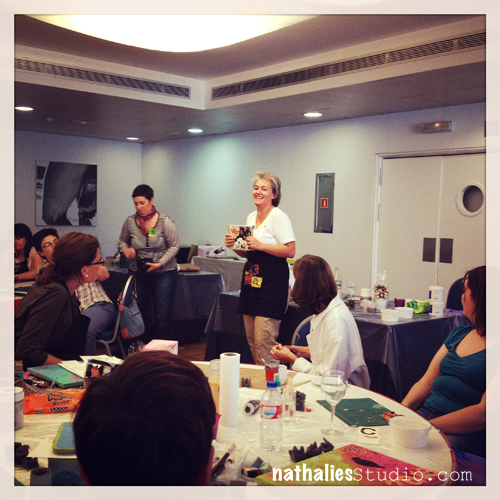 I also ate about every other minute…nom nom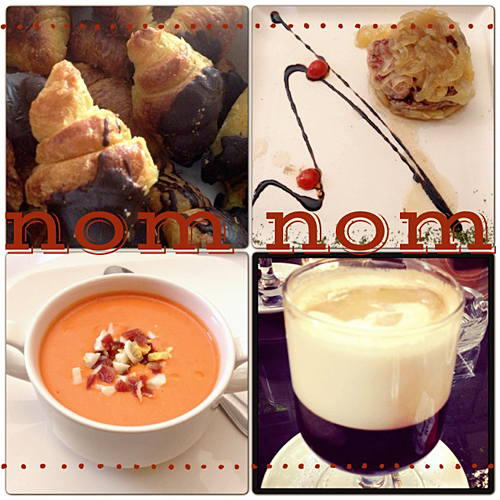 And Cuchy took me to some sightseeing in El Escorial – beautiful town with a gorgeous royal monastary -the town built around.
Thank you to all our wonderful students, and to Cuchy and her amazing family! Cannot wait to see you next year ;)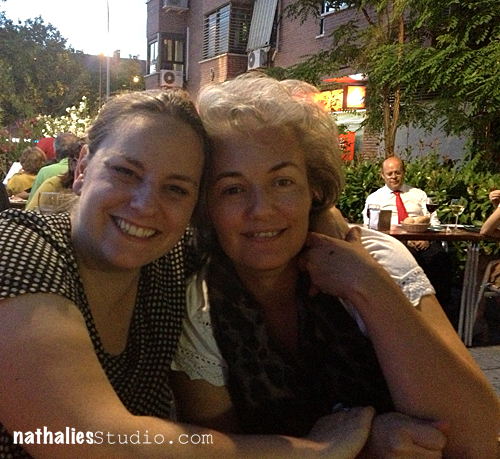 Huge hugs
Nat