February 7-9, 2014 I will be back again in Toronto, Canada for some fun creative classes. Always such fun being at Bizzy B's and having the greatest time.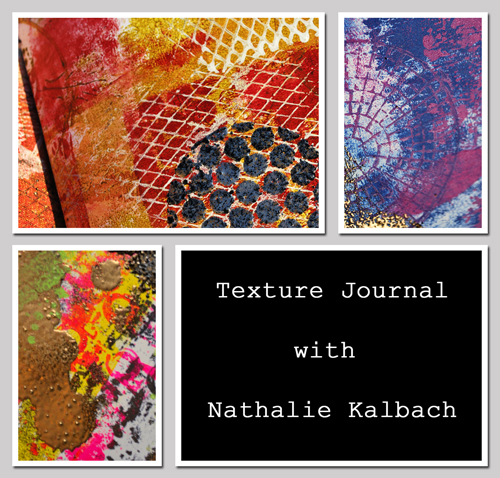 Friday Feb 7 – 7pm to 10pm
Unleash your creativity while learning how to make the most of your art tools and mediums- including Nathalie's signature stamps from Stampendous a. Develop a small art journal filled with fun colorful techniques, textures and print layers to be used as a reference tool for later mixed media and scrapbooking projects.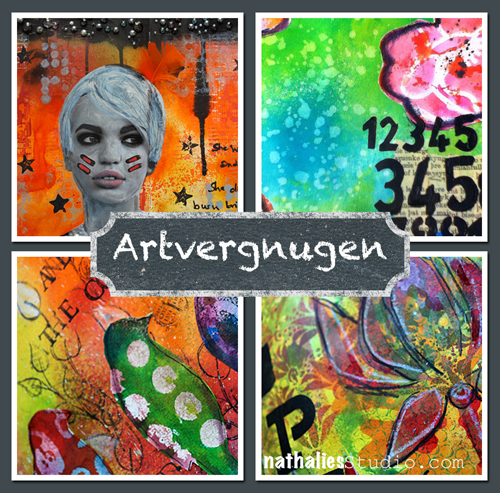 Saturday 8; 10.30 am – 4.30 pm :
It starts the moment you sit down, an experience that is distinctly Art Journaling. A quick exhilaration, a sense of control, the art media's surprising responsiveness as if they were simply an extension of you.
There is a word for this creative experience: Artvergnugen ! Artvergnugen is what makes your journal a piece of art.
Join Nathalie and play with different art media and supplies. Learn techniques, tips and tricks to take your art journaling further and turn it into Artvergnugen.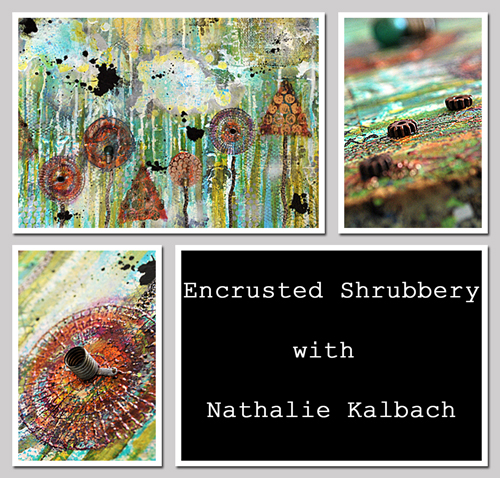 Sunday 9: 11am-5pm:
To say it with Monty Python "First you must find… another shrubbery! Then, when you have found the shrubbery, you must place it here, beside this shrubbery, only slightly higher so you get a two layer effect with a little path running down the middle. ("A path! A path!") Then, you must cut down the mightiest tree in the forrest… with… a herring!"
We will create a wonderful home decor canvas using my Signature Stamps and Templates with Stampendous and create a kind of a piece of art…and that with loads of paint and other media just without a …herring.
To book the class please call at Buzzy B's – more information about the classes, prices, supply lists- here
Have a gorgeous day
Nat