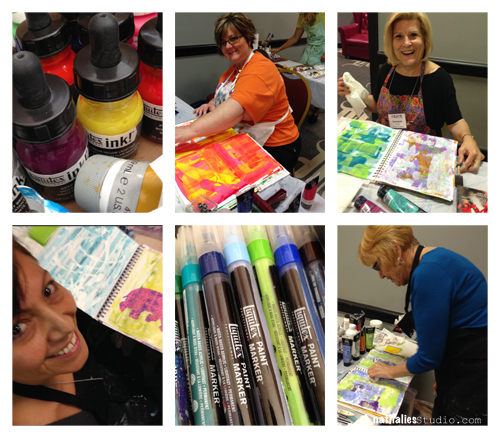 I had a great time last weekend in Dallas teaching at the CREATE Mixed Media Retreat. I taught 3 classes: "It's All About the Layers- Art Journal", "Encrusted Shrubbery- Canvas" and "Texture Heaven-Art Journal". We used loads of fun Liquitex goodies- thank you Liquitex for the wonderful goodies I was able to give away!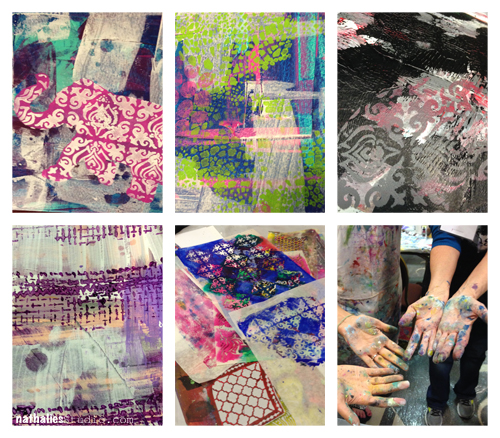 I also brought my new stencils – that I just released and it was so much fun to see them used for the first time- wohoo!!! And there was a lot of hands on paint moments :)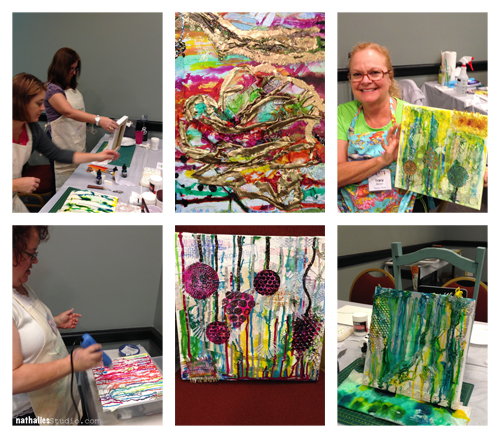 It was great to spend so much time with my students in the day classes- and we laughed a lot…especially about my wrong doings in using "Y'all" …I guess "You's" is wrong in any event in Texas- LOL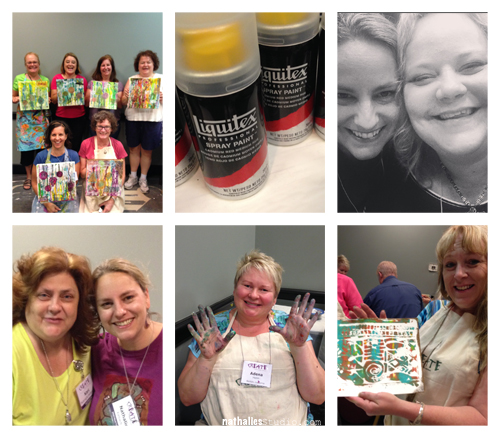 It was also wonderful to see some of my fellow teachers and friends at the event- we had a lot of fun in our "Liberace-Hotel" (that's an insider for everyone who was there and a little side note about the hotel interior ;) )
Thank you to all my students- you were awesome and fun and super creative! A special shout out to Bill – rock on man!!!
If you are in Seattle – I will be teaching at the CREATE Seattle event coming up next month. I will teach four workshops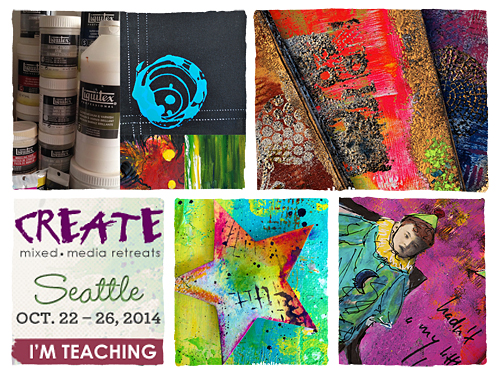 "Acrylic Media Demystified", "Texture Heaven Art Journal", "Texture Galore Canvas" and "It's All About The Layers- Art Journal" Class. I will bring loads of fun Liquitex paint media , stencils and stamps to play with . You can sign up here
have an amazing day you all!!!