There are a couple seats still open for my Mixed Media Workshops at Everything Scrapbook & Stamps November 14-16, 2014 in Lake Worth, Florida. Come and join me :)
Friday 14, 2014 – Texture Journal – 6-9pm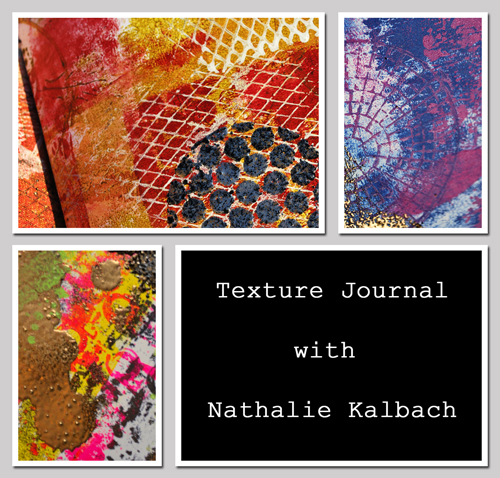 Create wonderful texture pages with mono printing, stenciling and stamping techniques, encrust them with different Embossing Media and bind them together in a beautiful tactile art journal.
Saturday 15, 2014 – Artvergnugen – Art Journaling Class – 10.30am – 4.30 pm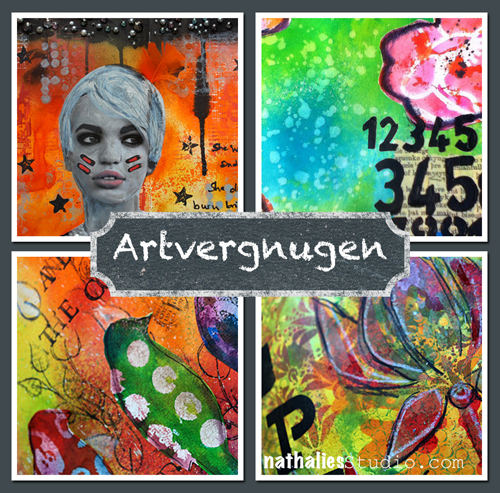 It starts the moment you sit down, an experience that is distinctly Art Journaling. A quick exhilaration, a sense of control, the art media's surprising responsiveness as if they were simply an extension of you.
There is a word for this creative experience: Artvergnugen ! Artvergnugen is what makes your journal a piece of art.
Join Nathalie for a one-day workshop and play with different art media and supplies. Learn techniques, tips and tricks to take your art journaling further and turn it into Artvergnugen.
Sunday 16, 2014 – Play Transform: Mixed Media Collage – Noon- 6pm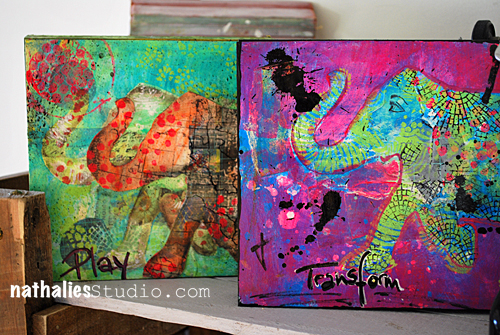 In this one-day workshop Nathalie will share her favorite techniques to create background papers using paints, stencils, and stamps. Layered up it will turn into a fun Mixed Media Collage. Nat will share her fun and easy peasy collage techniques, talk a bit about composition and make a sticky business a creative new passion for you.
We will play with loads of fun acrylics, techniques and ideas in those workshops – don't miss it .
Have a gorgeous day