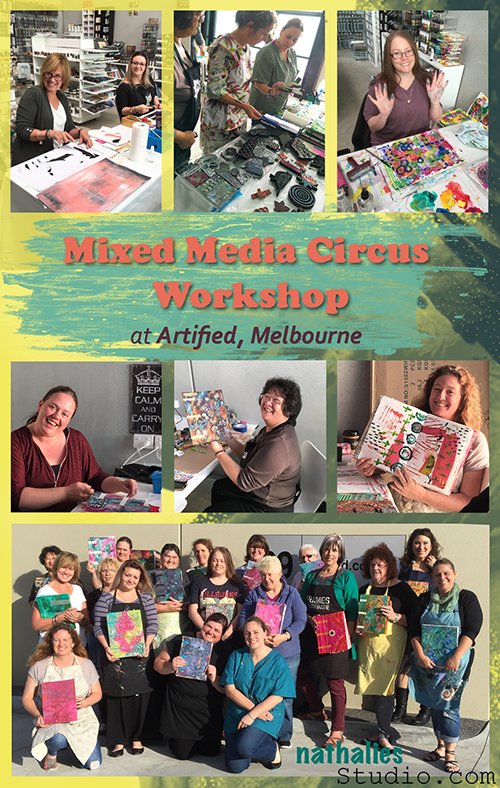 I am back from Australia where I taught some amazing Art Journaling Classes with my friend Julie Fei-Fan Balzer. Here are the photos of the 3-day-class at Artified in Melbourne where the wonderful students created an art journal – from painting pages using loads of art journaling techniques and creating a nice cover to binding everything into their own book together in the end.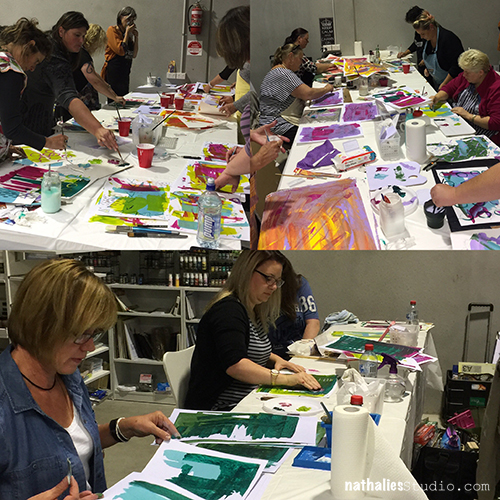 We started Friday with loads of fun coloring techniques.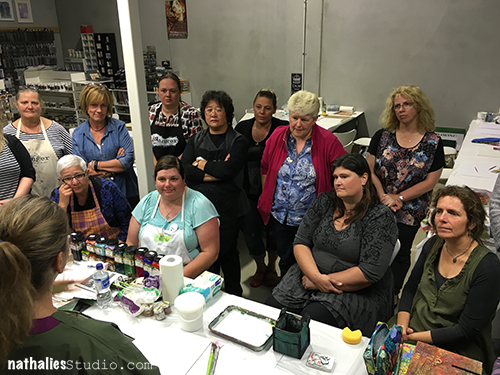 They were all in such a wonderful mood- and some traveled very far from Tasmania and even far away from Adelaide.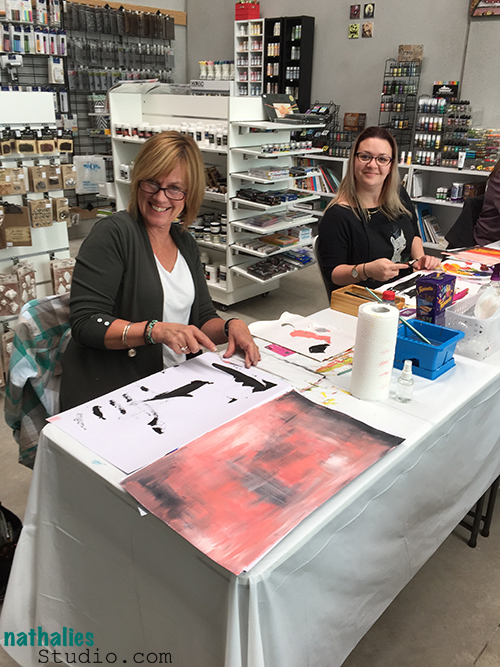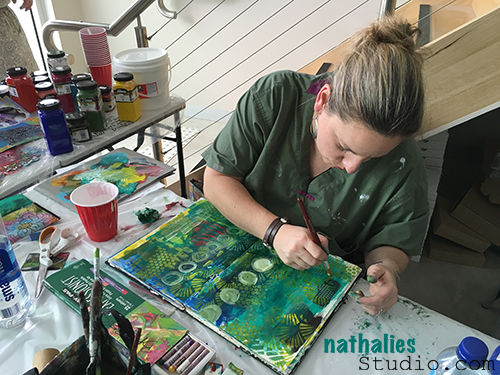 I really make a grumpy face when I create something- but I assure you ….I am in a good mood :)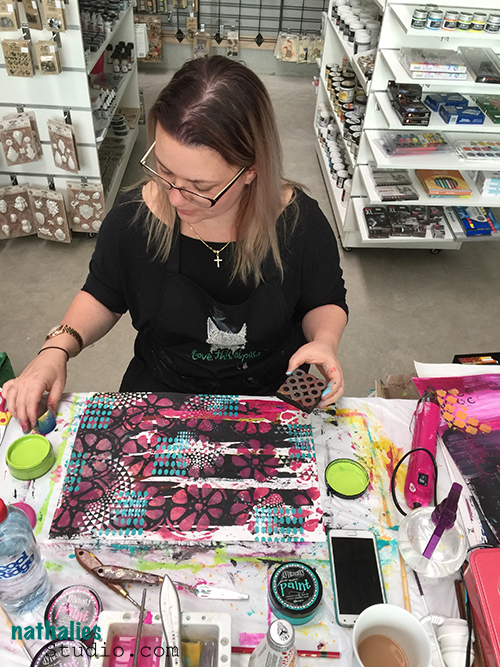 Look at those amazing patterned and colorful pages and … hands :)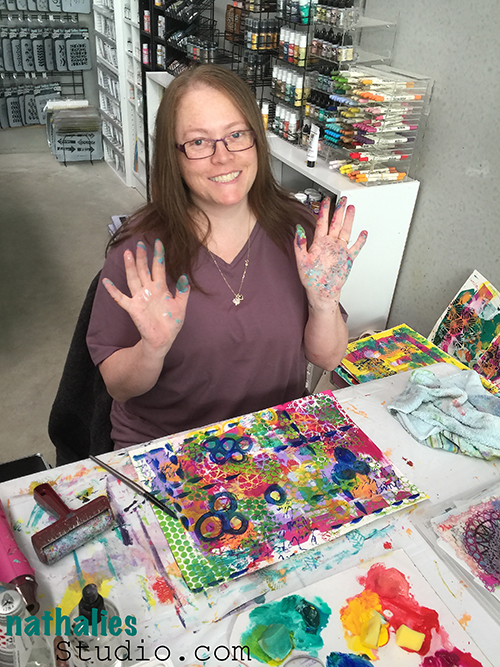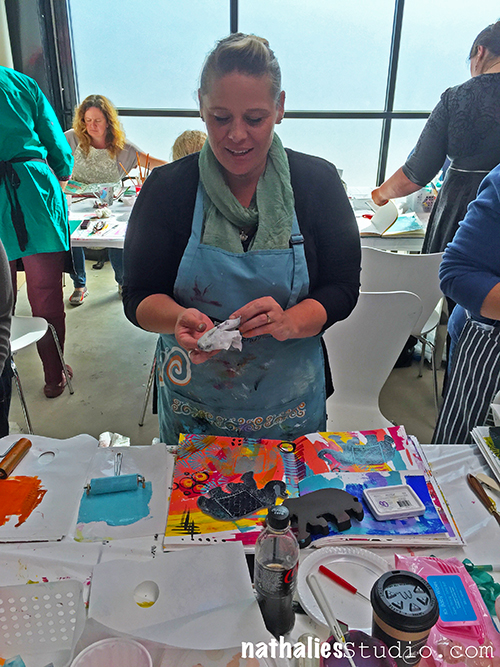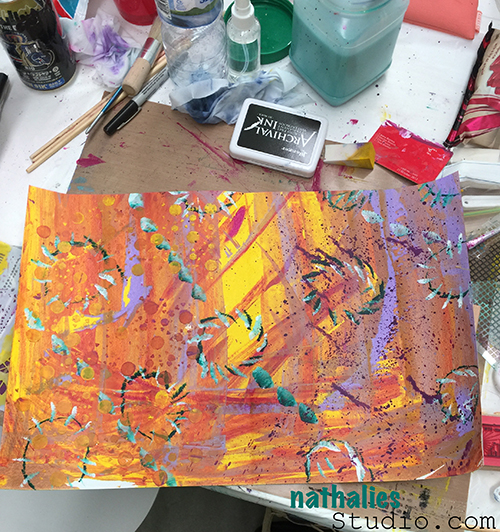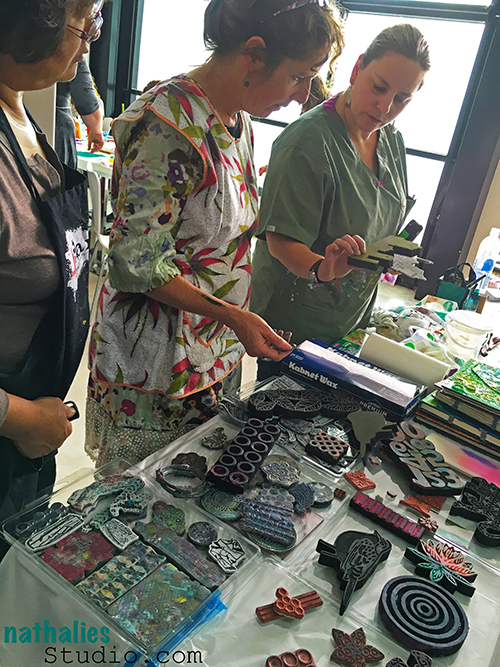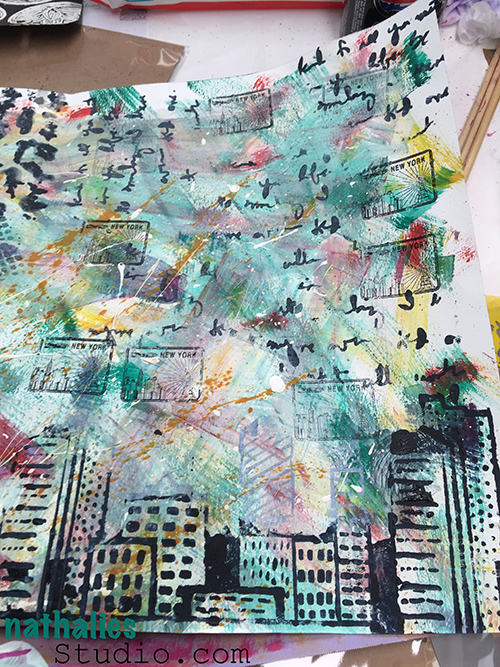 Loved seeing my new stamp sets in action :) It always inspires me to see how students use them !!!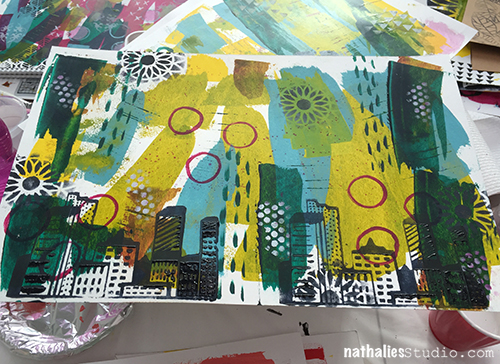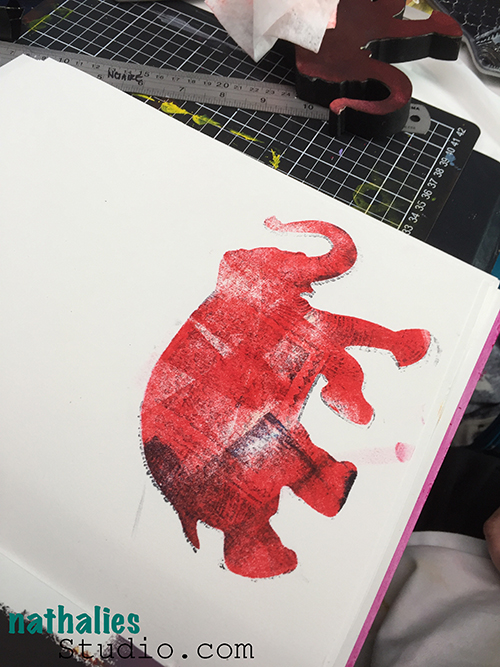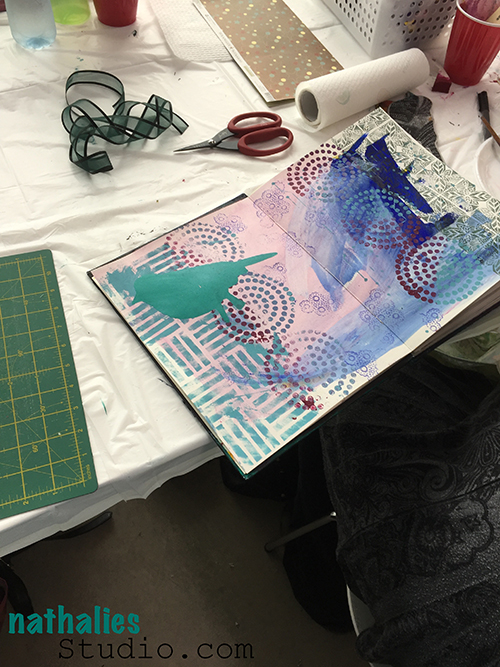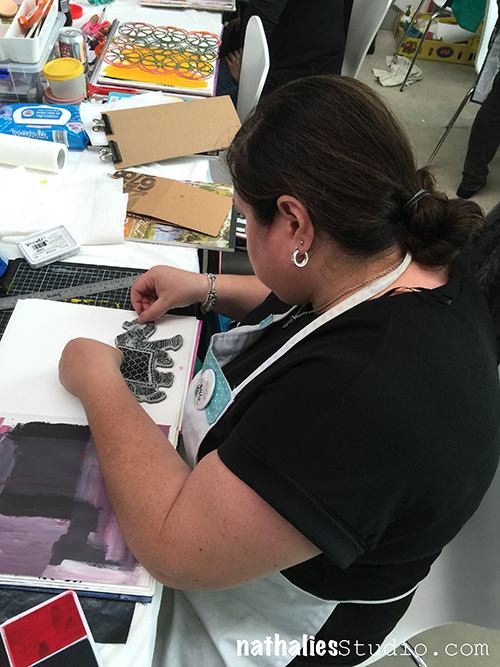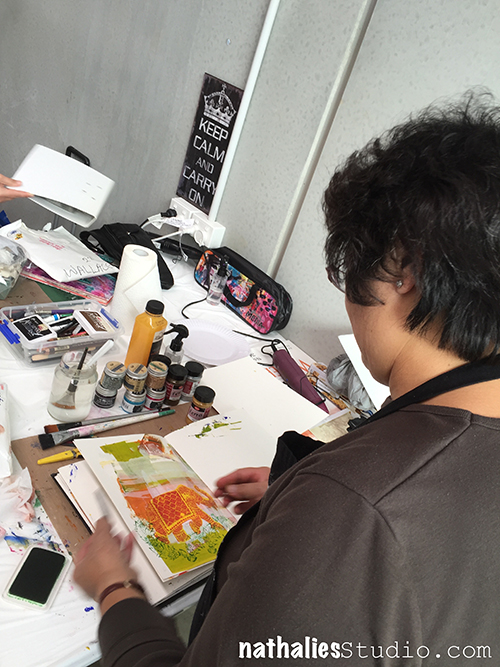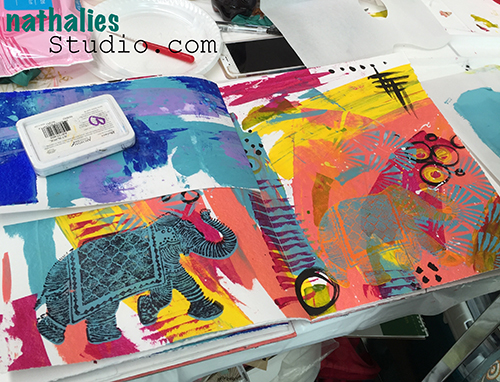 Even if used on an apron- LOL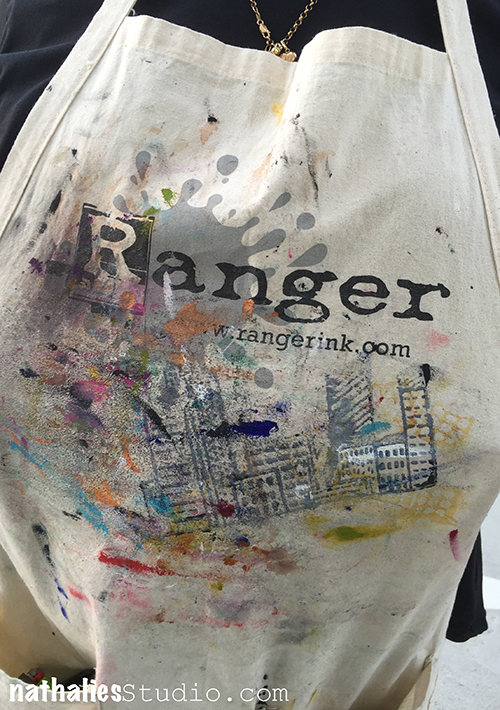 This is sunday afternoon – I love this photo- everyone creating and painting and the light is so beautiful in the classroom.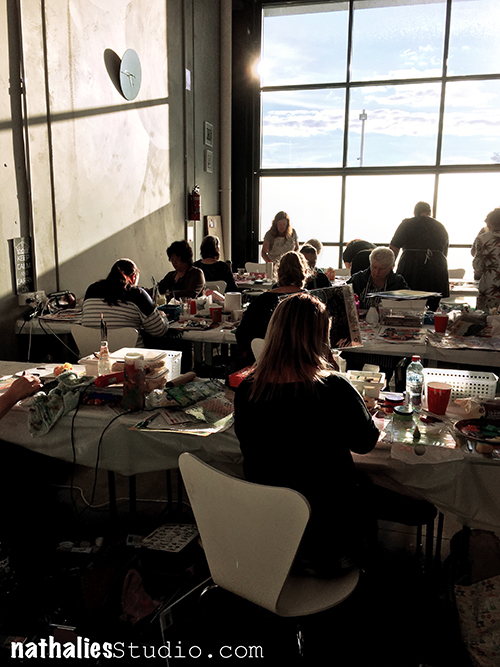 Of course Julie and I also goofed around a lot … I mean- hey …the circus was in town ;)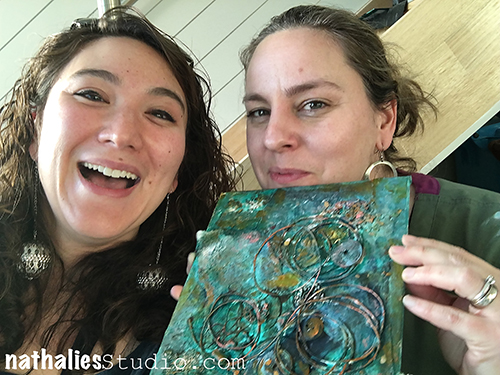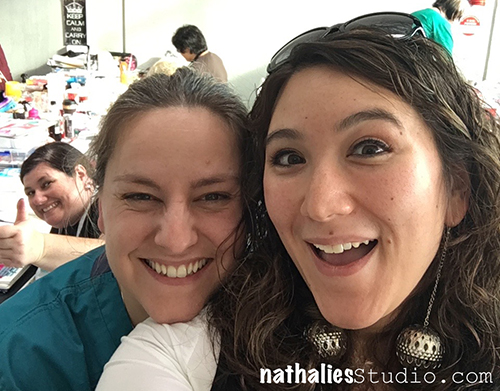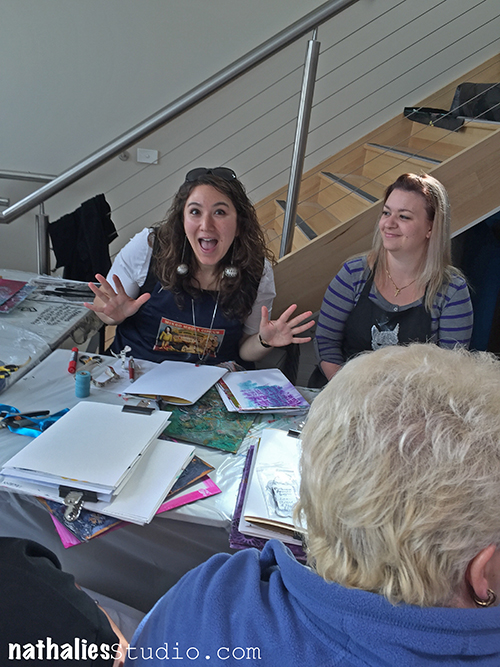 And what is not to love about this: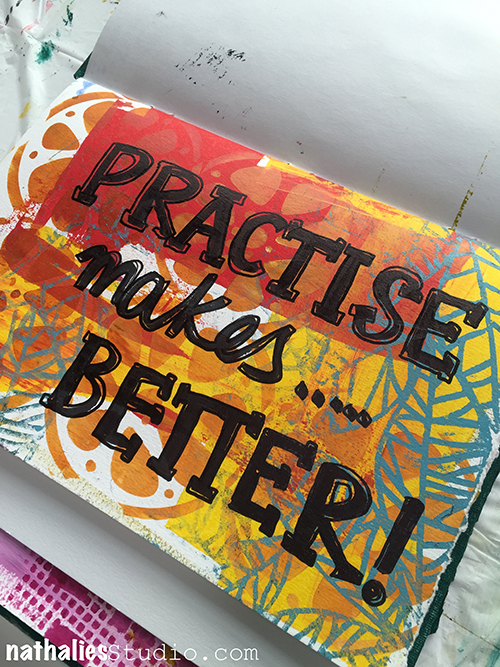 Look at all those pages – everyone holding up their favorite: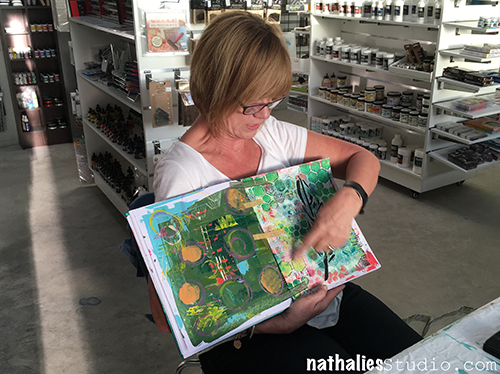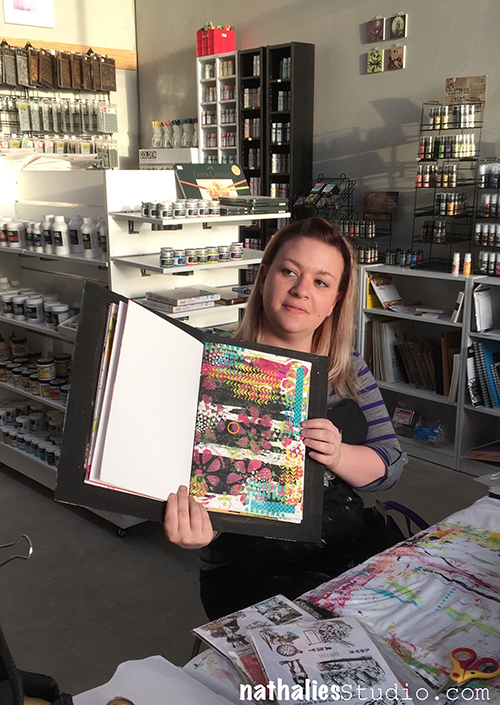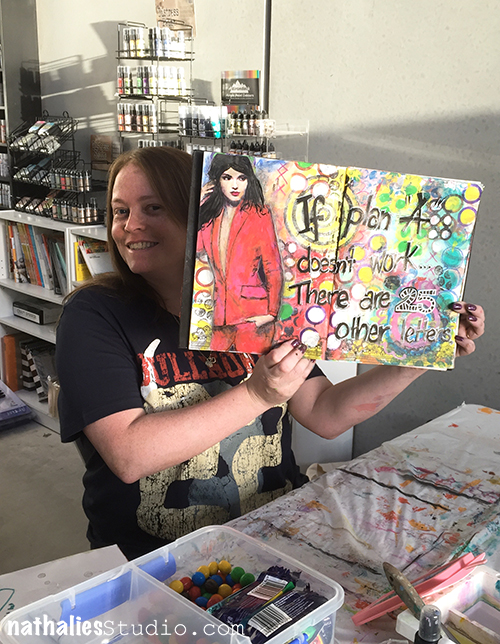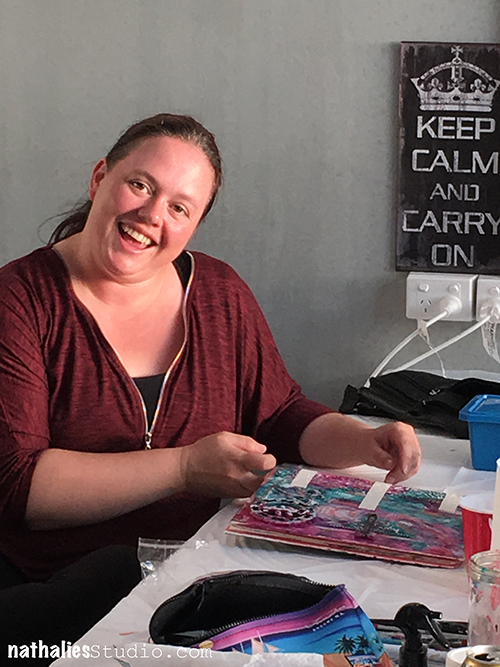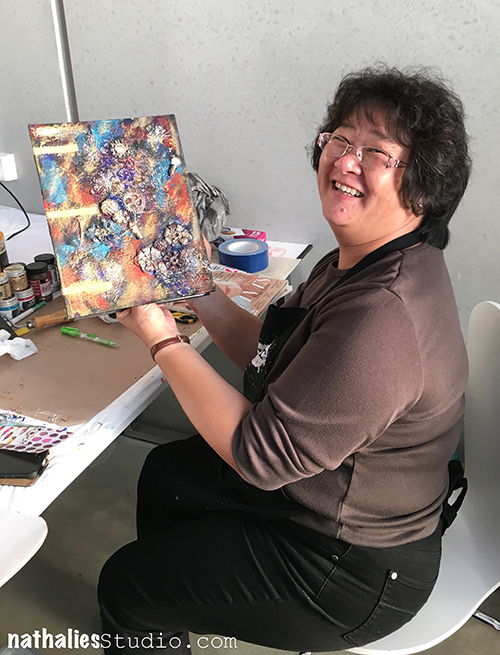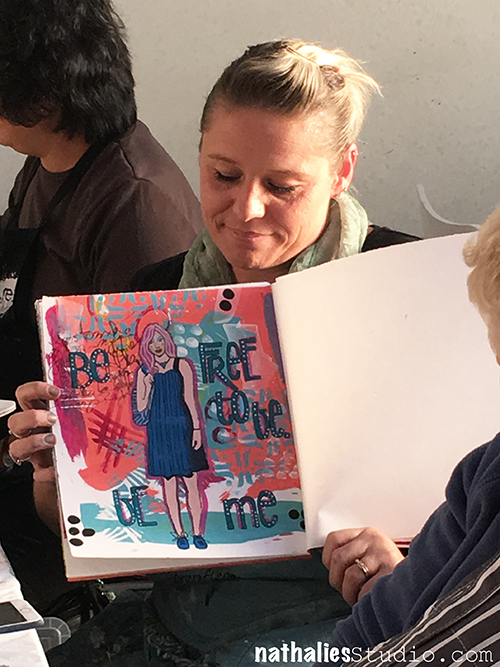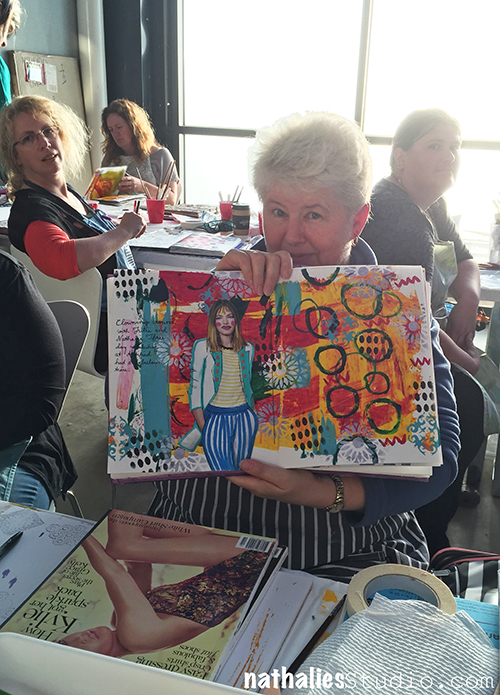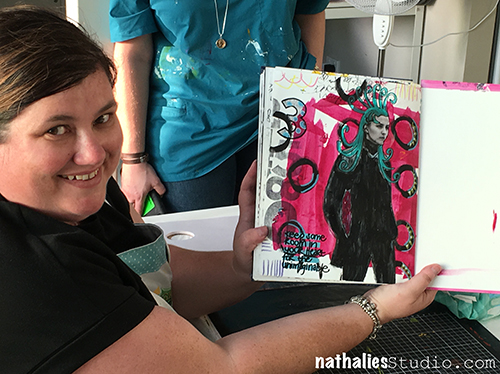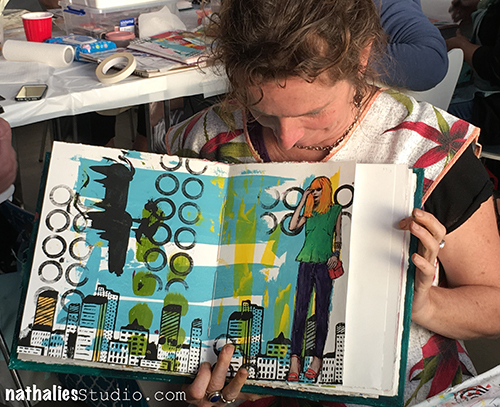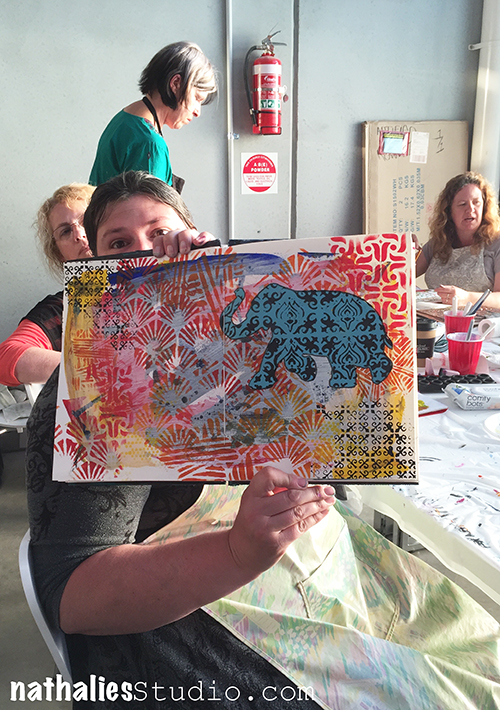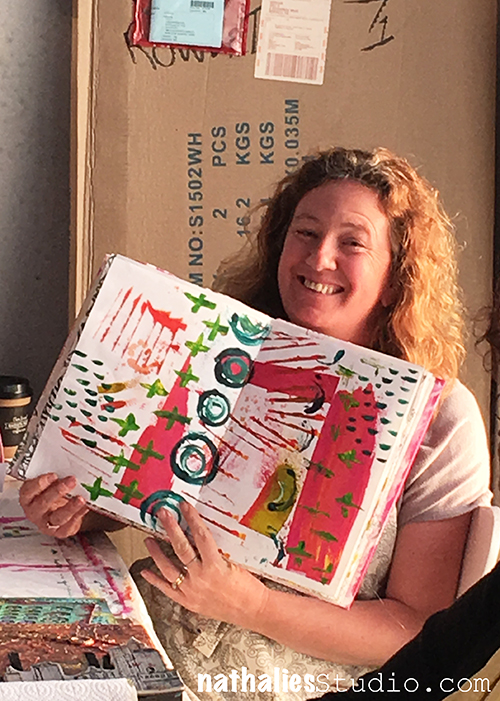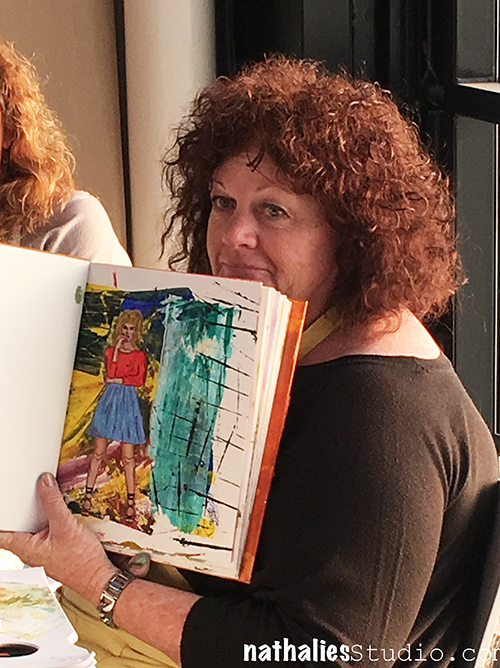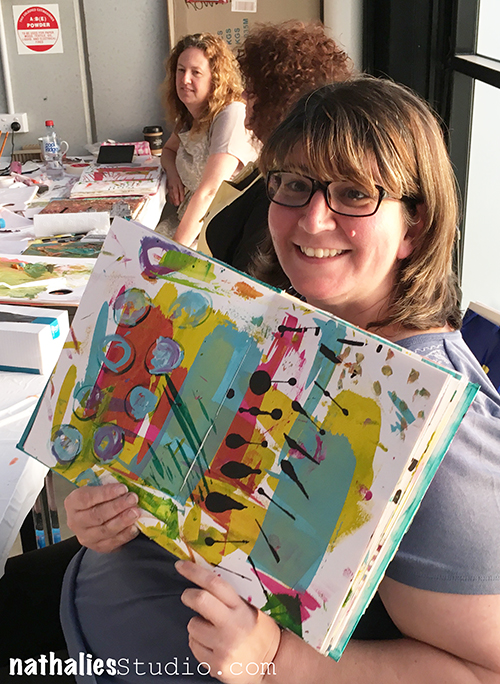 And here are all the newly bound art journals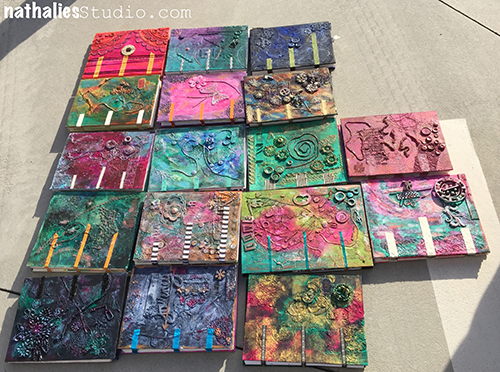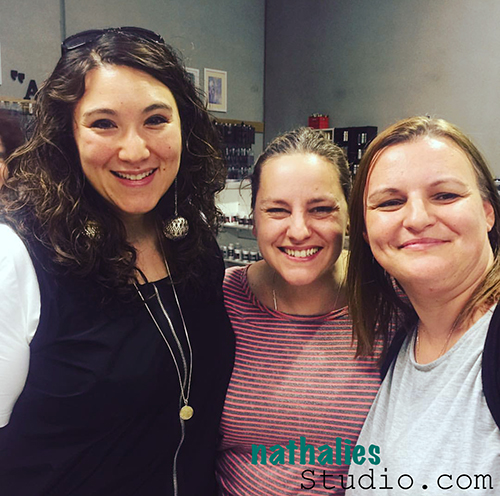 And thank you Chris, Kelly, Margaret and Margaret, Anna, Carol, Abby, Pat, Bec, Deborah, Ngaire, Karen, Nicole, Evi, Katherine, Wendy and Angela and Mel for loads of chocolate, the Tim-Tam-Slam, Vegimite Songs, Twists and licorice, pick-ups and lunch-lifts, beautiful books and necklaces and loads of laughter, creativity and good spirit!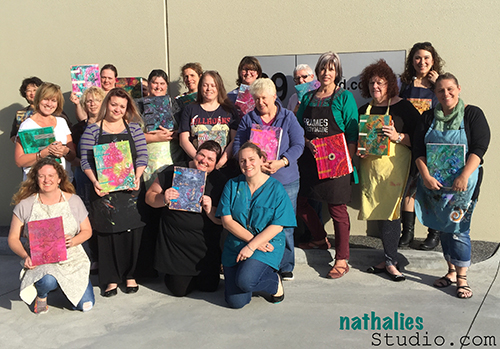 Thank you for joining the circus :) Look out for more class photos and heaps of other inspiring photos of my trip to Australia in the next couple weeks :)