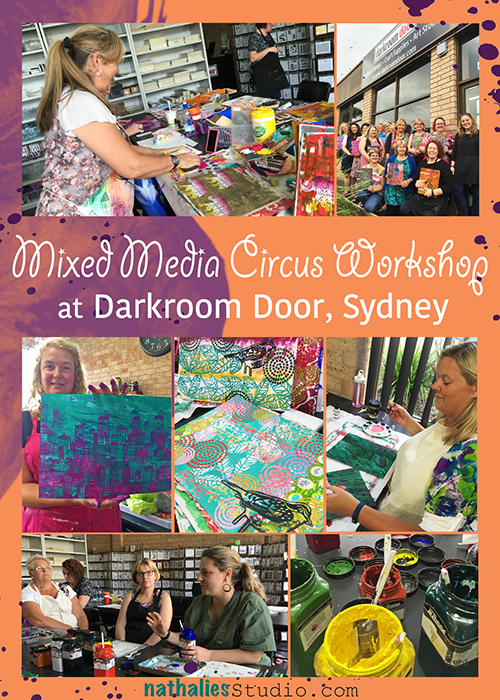 After the workshop in Melbourne, Julie and I taught in Berkeley Vale at Darkroom Door, about 1 1/2 hours North of Sydney. My wonderful friend and awesome manufacturer Rachel Greig hosted us in her warehouse and classroom and it a great group rocking out the paint, art supplies and art journals!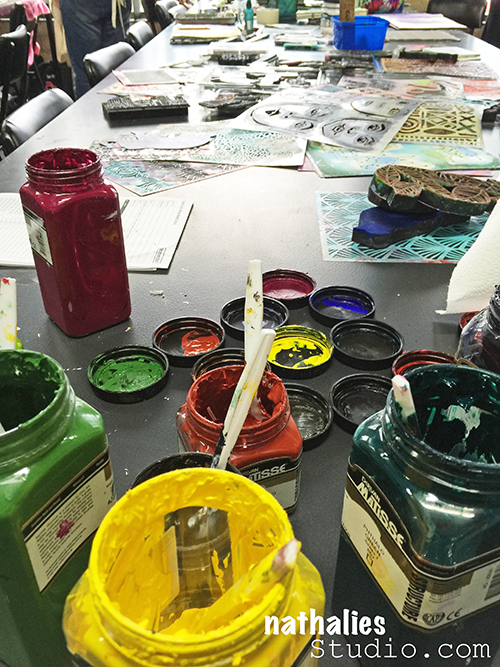 Everyone was working for three day, creating covers, painting, stamping, stenciling, book binding – getting messy fingers and tables:) It was so much fun! I loved the class room with high tables and high top chairs, making it possible for everyone to choose to work standing up or sitting. Since I work standing up- this was a dream :)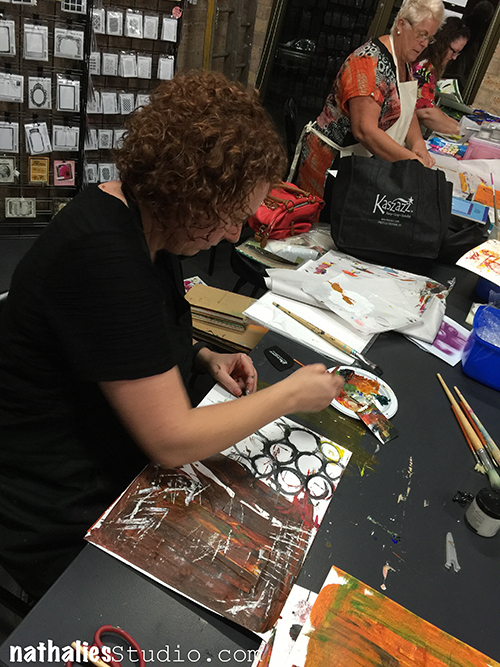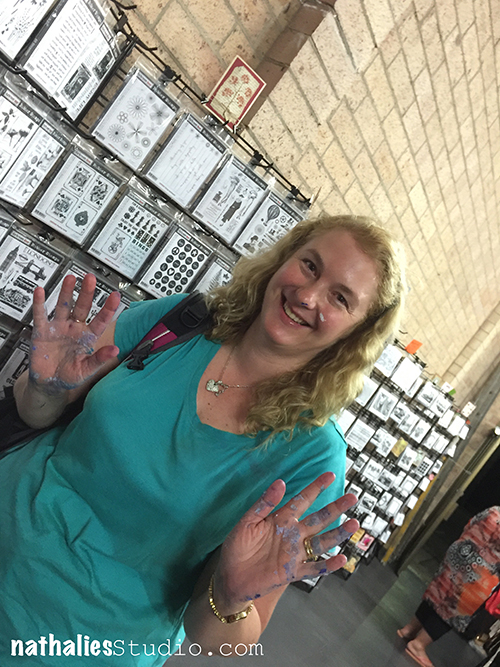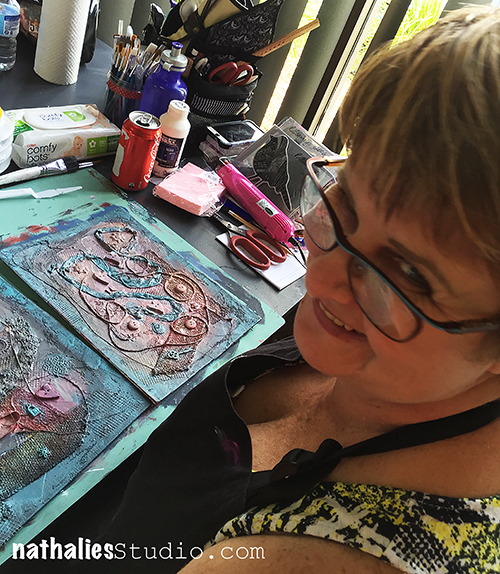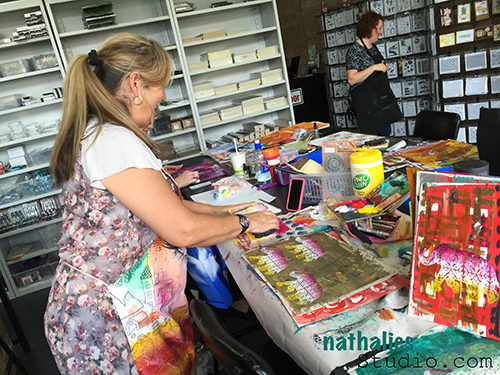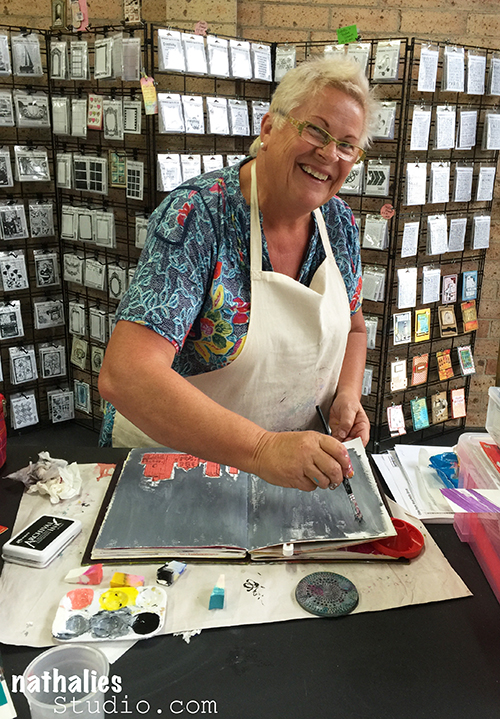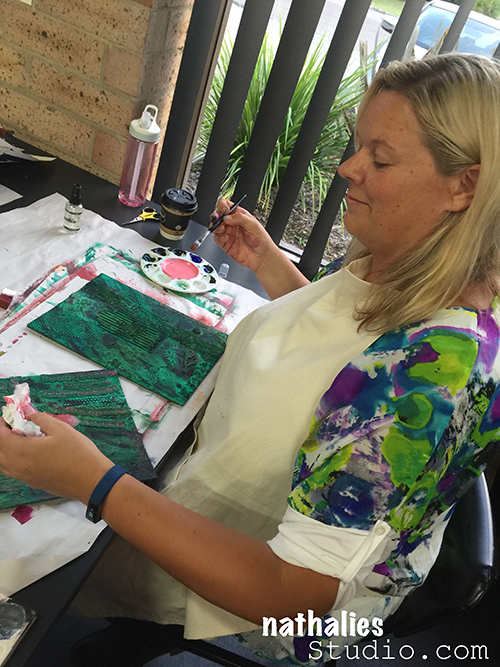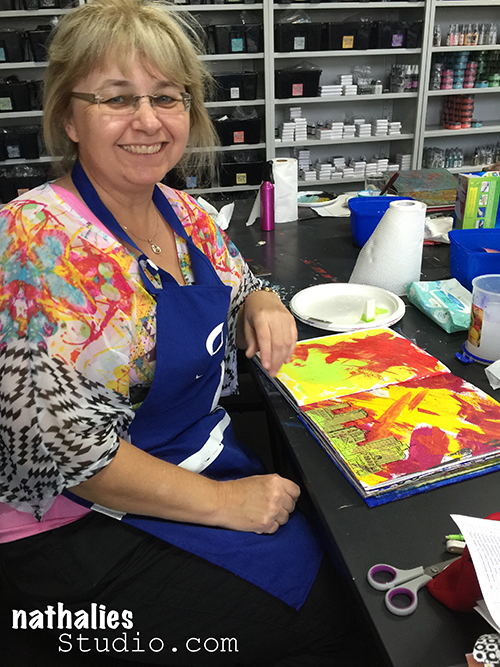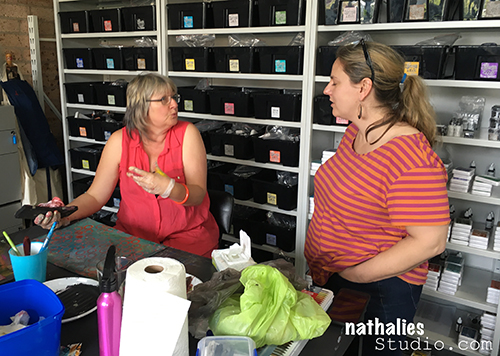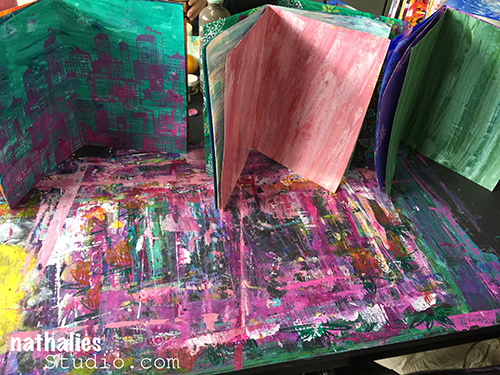 Look at all the beautiful colorful pages …with Birds, and Elephants, and other stamp sets :)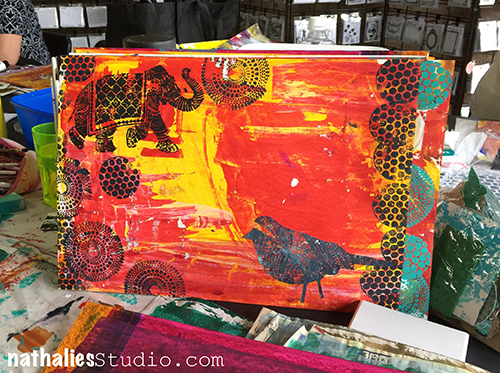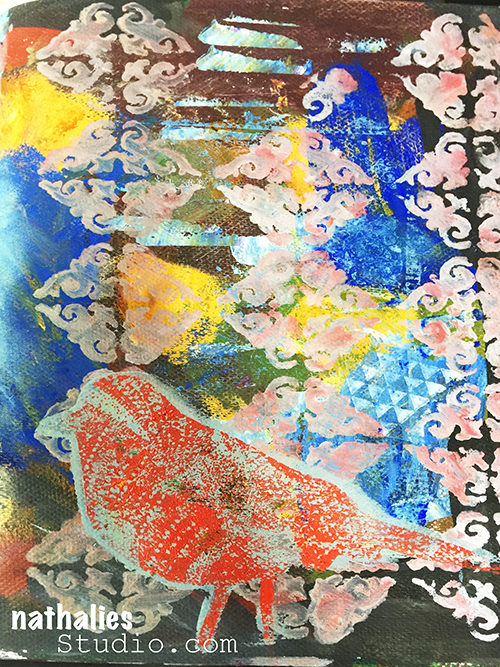 Birds mixed with Julies Stamps and Stencils.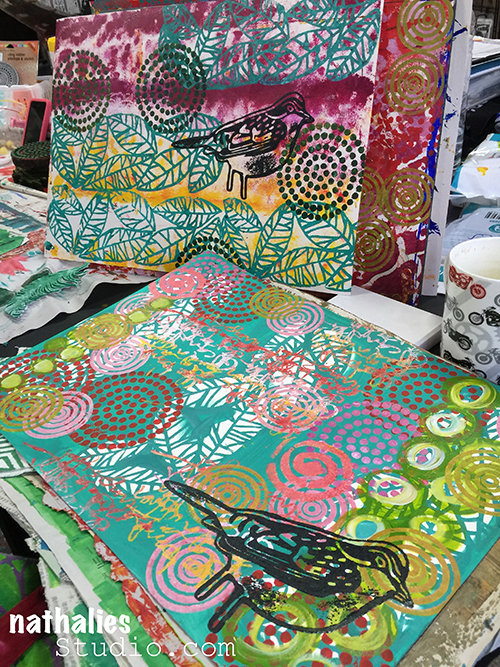 and more elephants :)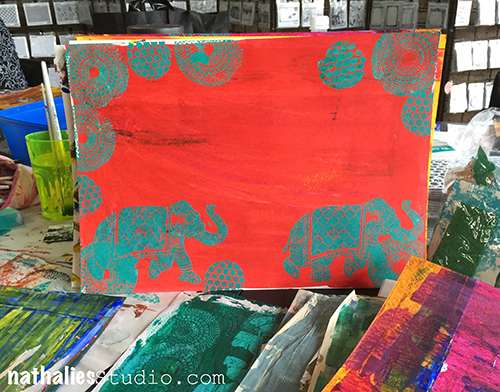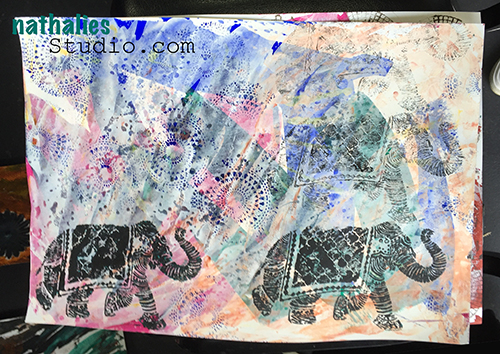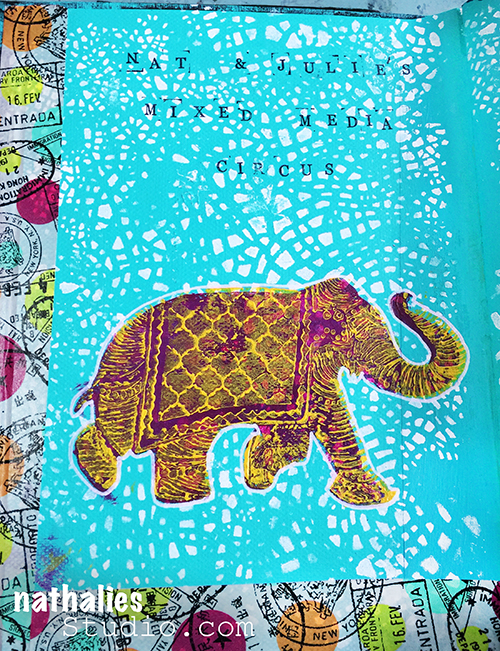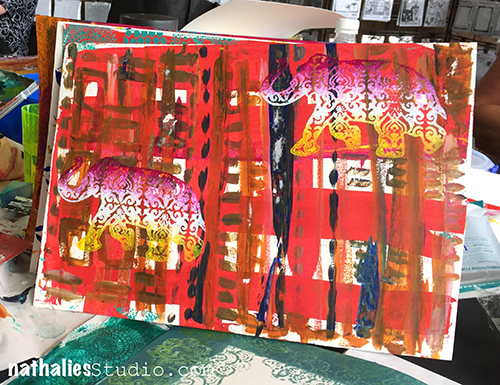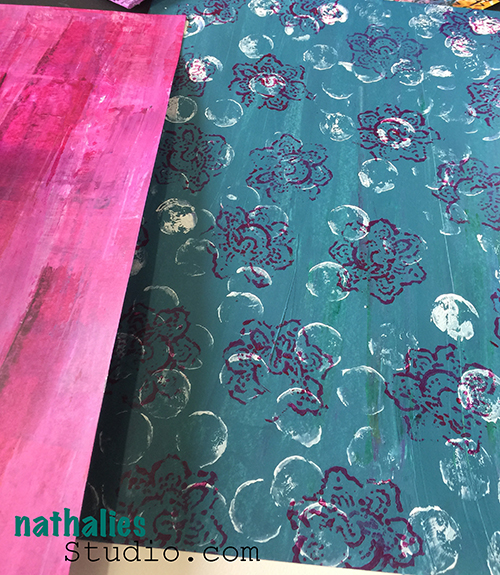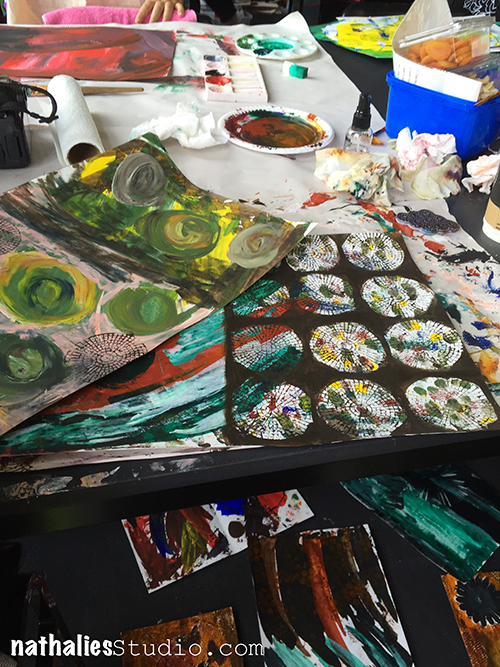 the Urban Scribble – love the staggered city look!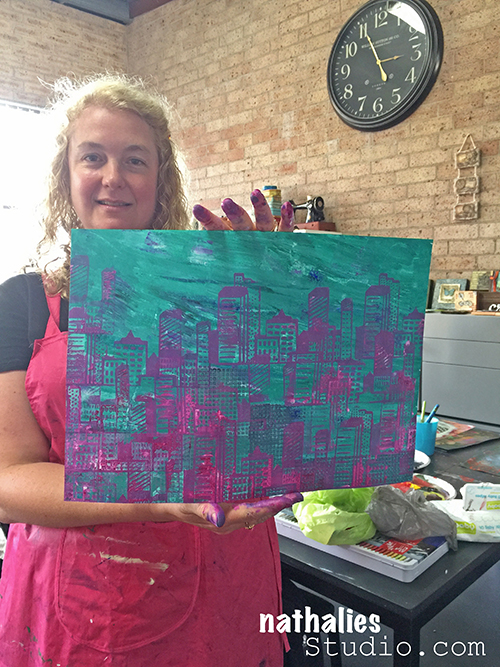 And lot's of stencil patterns for background papers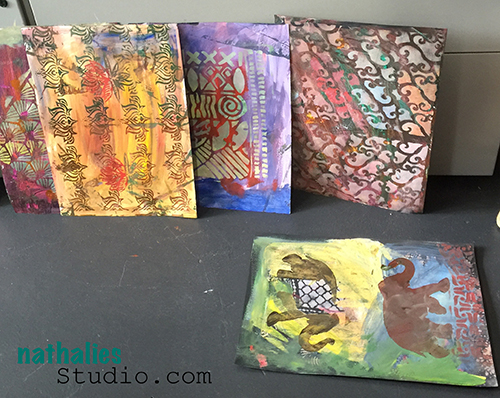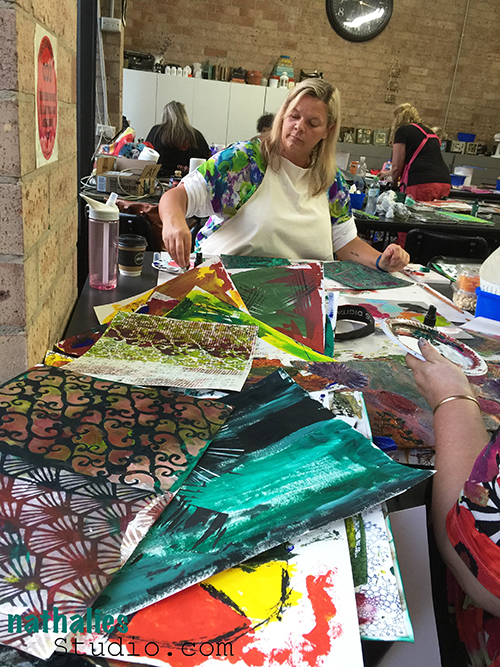 I loved how everyone embraced having two different teachers and stencils and stamps from two different persons as well.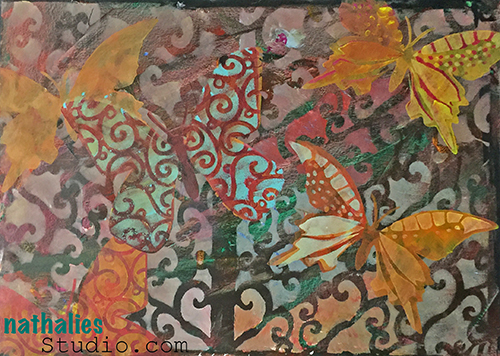 Love the look of the Fashion Dame Stencil used in different colors for pattern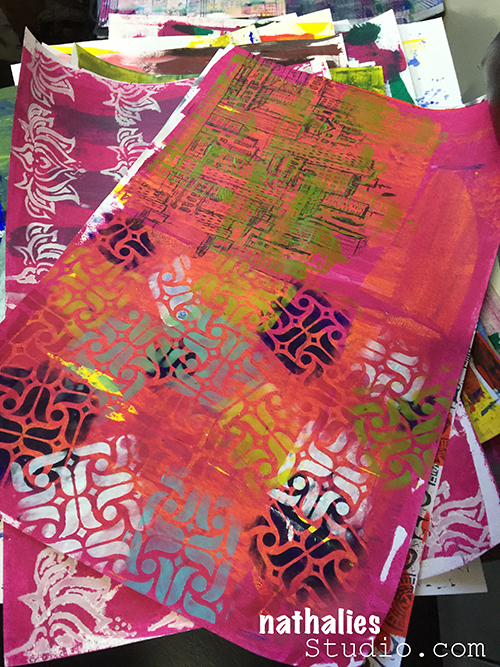 And the Lilly Wallpaper stenciled with black gesso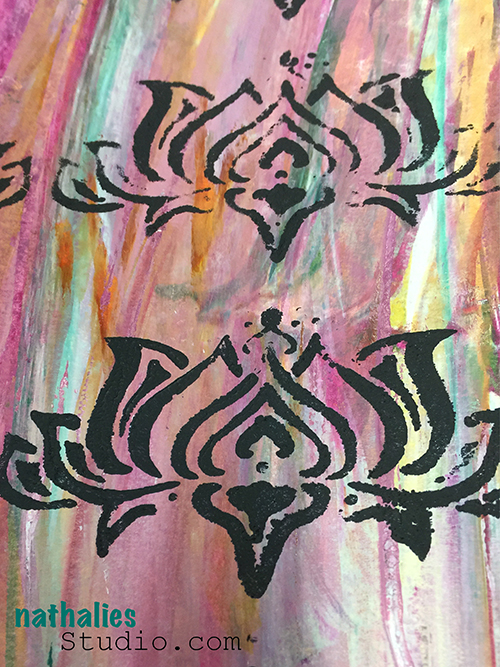 and the Arabesque Stencils used with white over black gesso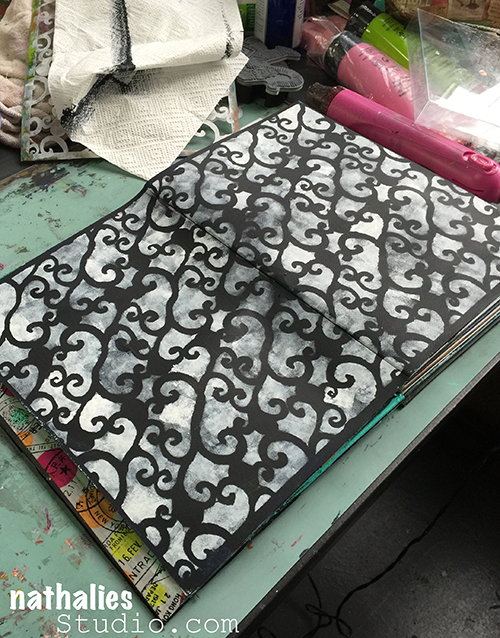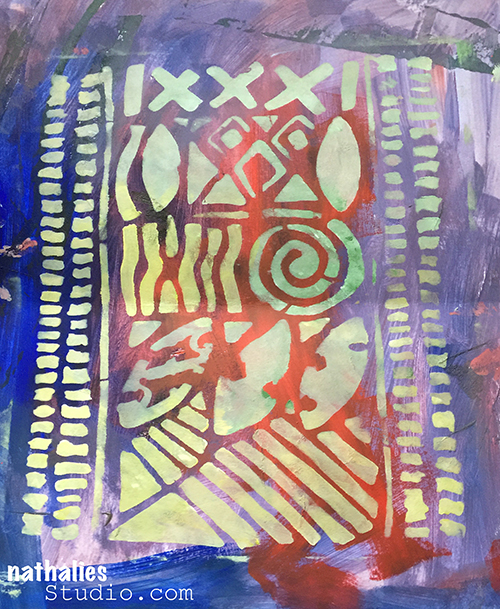 one of Julie`s Face Stencils used with my Ornament Stencil for hair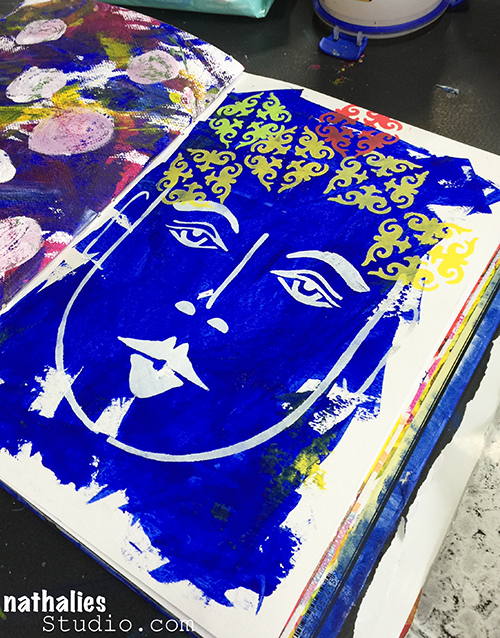 Another hybrid page with Julie's stencil on the left and my Art Deco Wallpaper Stencil on the right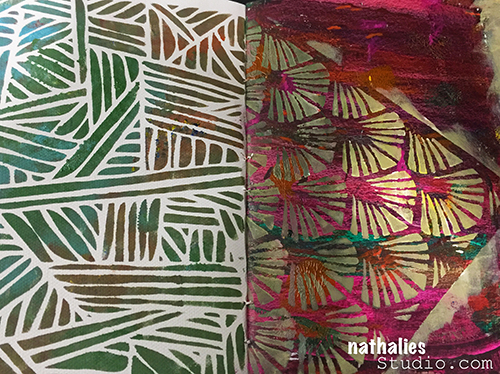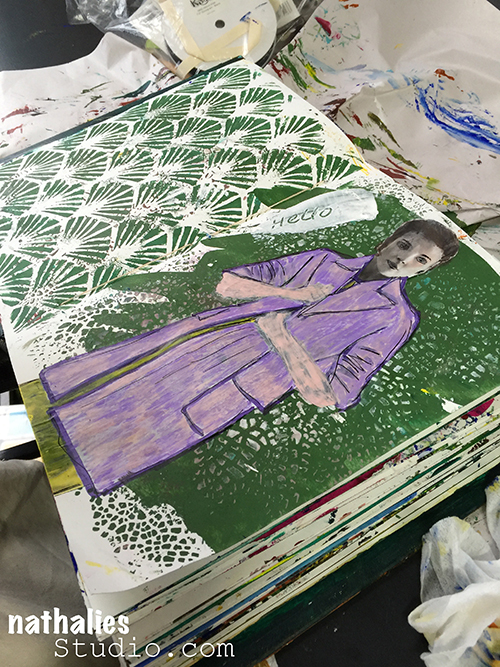 And this is so true – :) If all fails, join the circus :)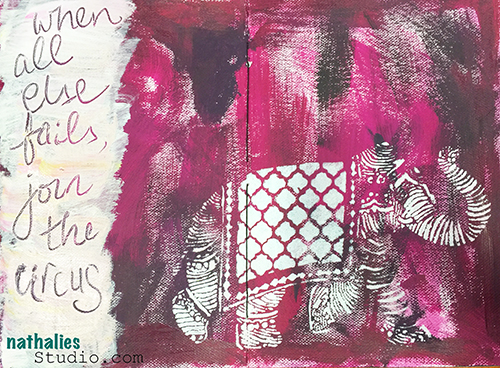 I think this one did? Love the girl taking a ride on the Elephant Stencil!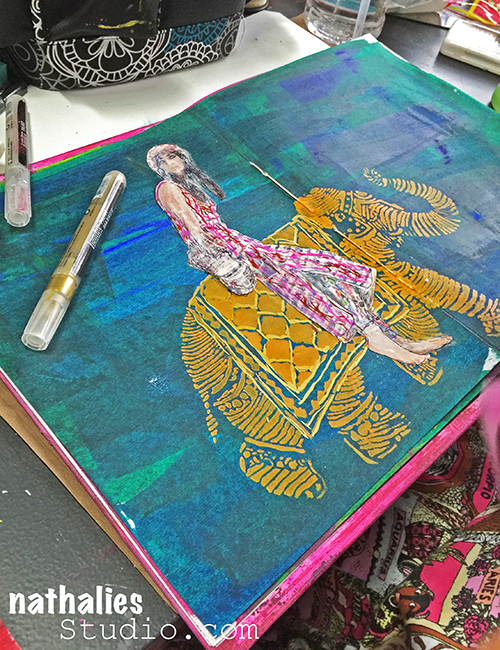 So much creative energy and colors in the classroom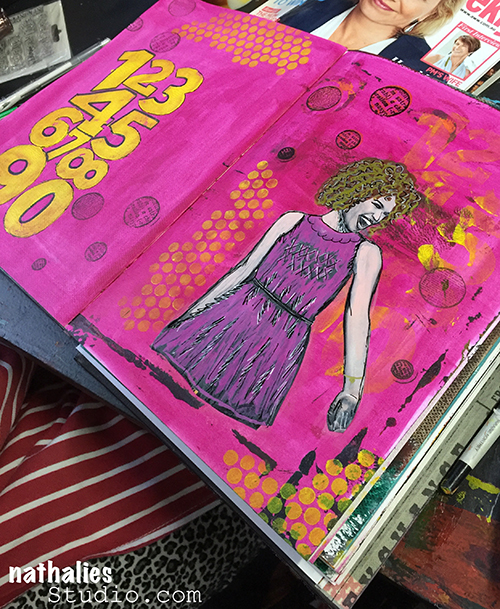 And here is Julie explaining something – it was really fun teaching together again :)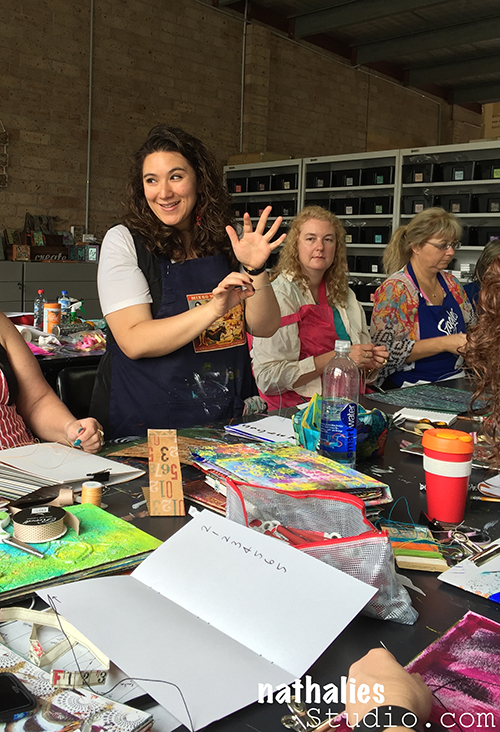 And here are some photos of me teaching …which usually- you know…there aren't any :)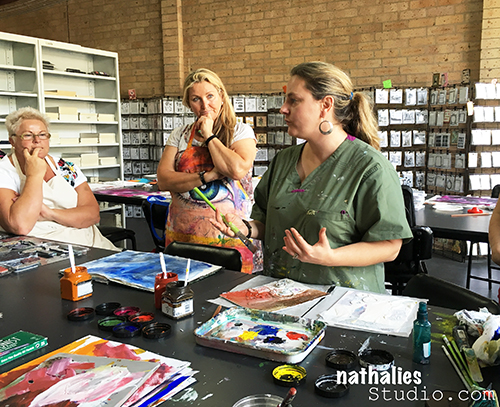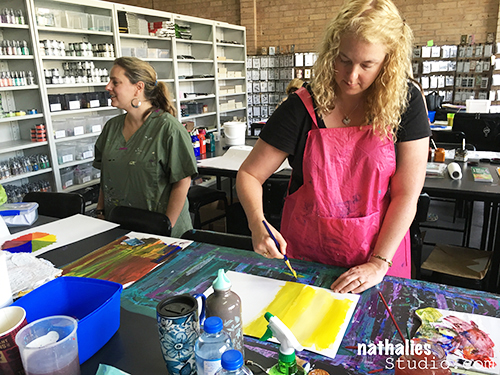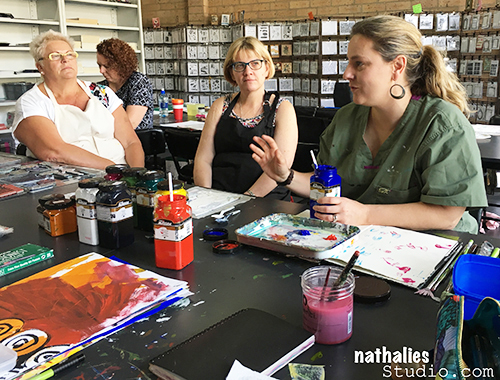 Thank you so much Rachel for having us- you are the best!!!!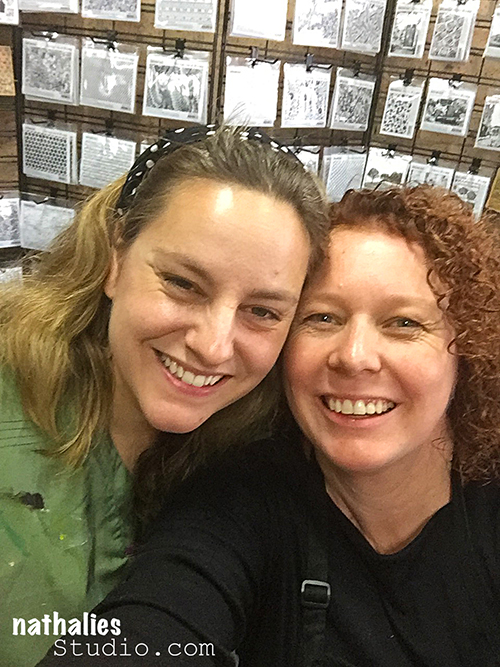 And here we are :) Bound and colorful finished art journals!!!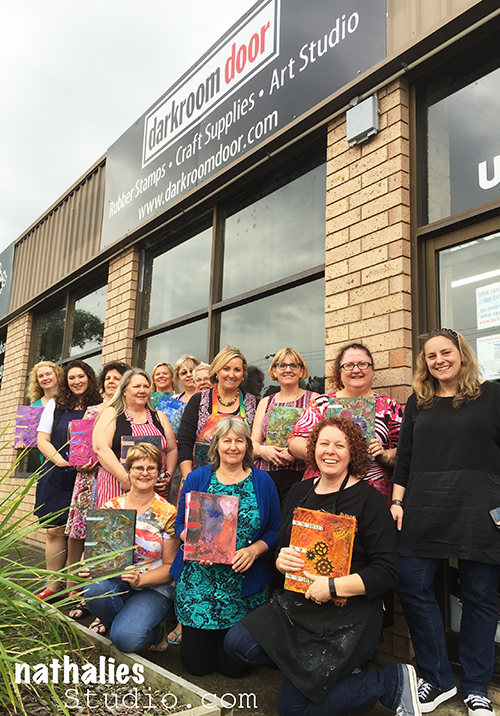 And thank you Amanda and Amanda, Belinda, Rachel, Robyn and Robyn, Paula, Kristy Lee (mmmmhhh did I butcher your name again???? please forgive me with your super cute smile, ok?), Lorraine, Genevieve, Vesna and Vesna! We will always have "I pet a kangaroo", the dog on the tucker box, create you own at mäccas, don't hesitate to mess up the table, fire alarms, Lemingtons, Anzac Biscuits and lot's of laughter together. It was wonderful to spend those three days with you!!!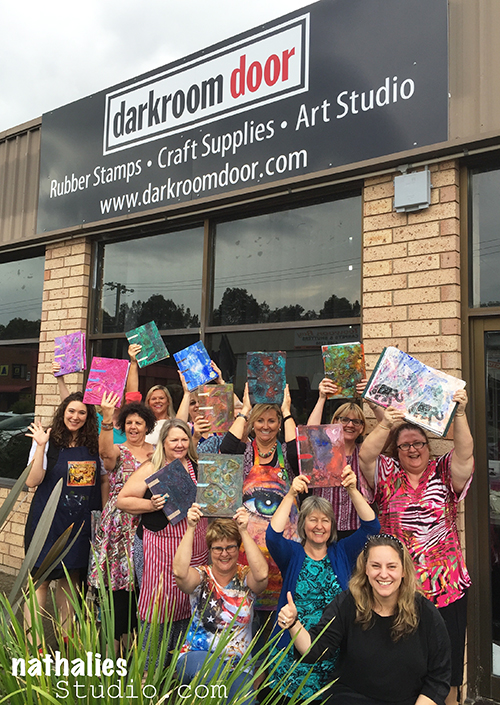 I will post some photos from Melbourne and Sydney, street art and kangaroos in the next weeks – it was such a fun trip :)