I am super excited that my friend Birgit Koopsen from the Netherlands will come to the States and we will teach together a second year at an Artfusion Event -this time organized by The Ink Pad in New York City.
Here are the details for my class on September 28, 2014 – 2.30-6pm
Walk With Me – Altered Book Workshop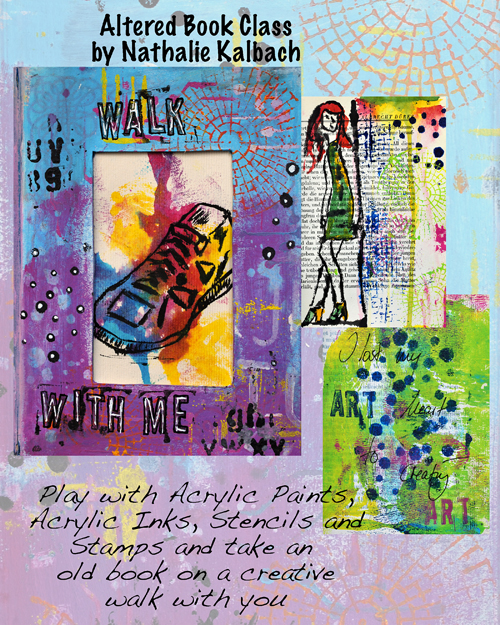 You can sign up here
——————————————–
After teaching at the upcoming Create Mixed Media Retreat in Somerset, NJ,and Create Mixed Media Retreat in Dallas, Texas  I am thrilled to announce that I will also teach at the Create Mixed Media Retreat in Seattle, WA October 24-26, 2014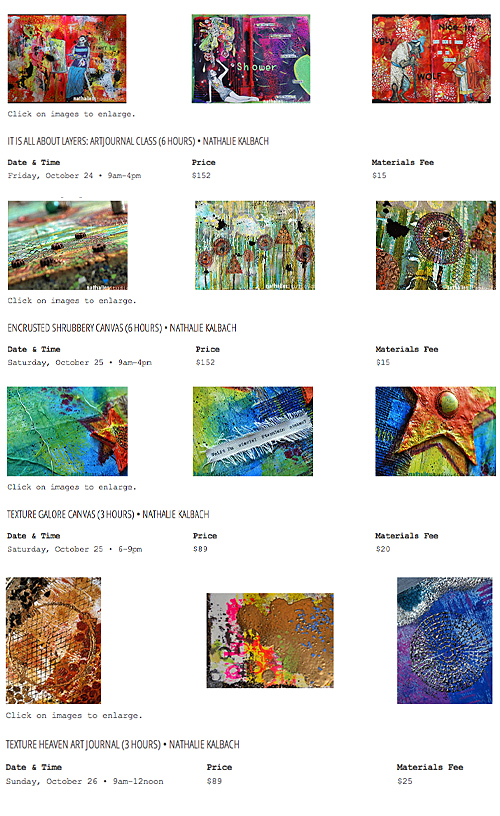 If you want to check if there is other workshops close to you where I teach this year- check out my Workshop List here. If you want me to come and teach at your store or a retreat you organize- please contact me – I would be happy to work something out with you.
Have a gorgeous day
nat