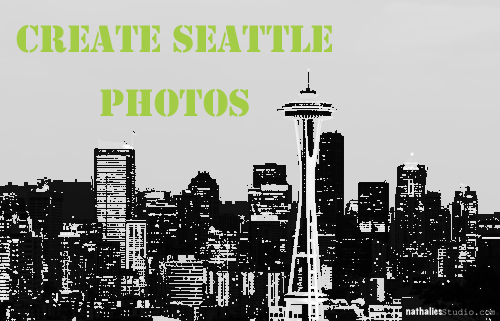 It was such a fun trip and event at CREATE Mixed Media in Seattle. I taught four classes but arrived early the day before and Elena made sure I was visiting classes WAY OUT of my comfort zone for a couple hours myself – Jewelry Making and Metal working is not something I usually dabble in.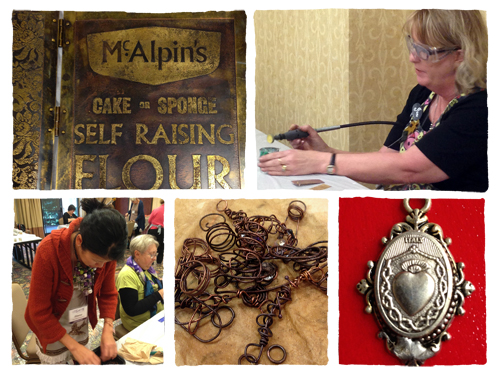 It is always good as a teacher to do something out of your comfort zone to get reminded how that feels for your students– and I enjoyed my awesome teacher friends Jen Crossley , Jen Cushman and Kristen Robinson (thanks Kristen for pretending I made the pendant using the torch myself- hahahah).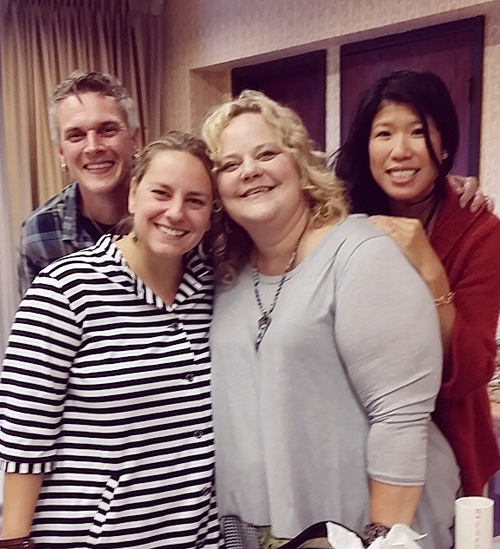 And at least we took a photo here accompanied by John Creighton Petersen – what a highlight of the event to have met him :)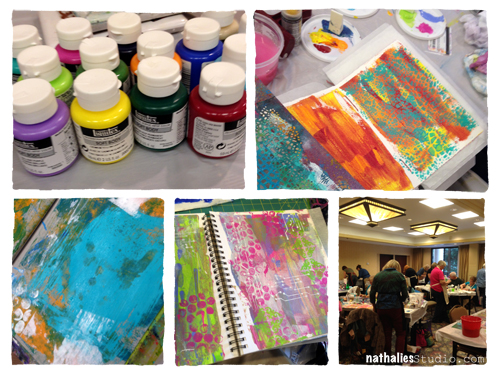 My first clas was an all day Art Journal class called "It's All About The Layers" and we did layer up indeed. It was a blast.
The second one was also an all day class called "Acrylic Media Demystified" and that is easily my favorite class to teach. We had so much fun playing with loads of different Liquitex acrylic media and techniques.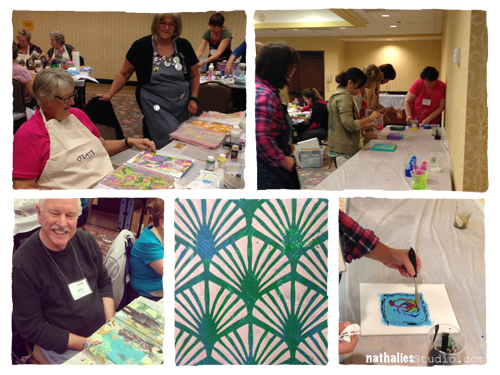 As always at those events I was just amazed by my students. Their talent, their personalities, their stories and the amazing work they do when they are not creative. Thank you for sharing your stories !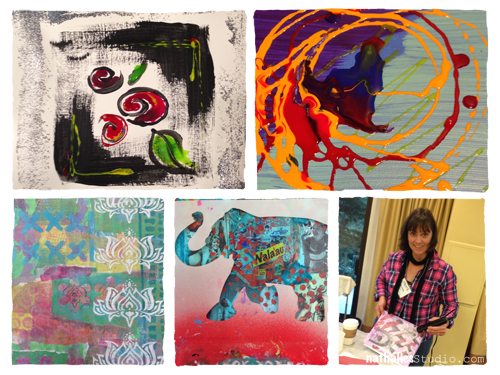 Without exaggeration I can say that meeting my students and other Mixed Media Teachers is besides arting my favorite thing in the world :)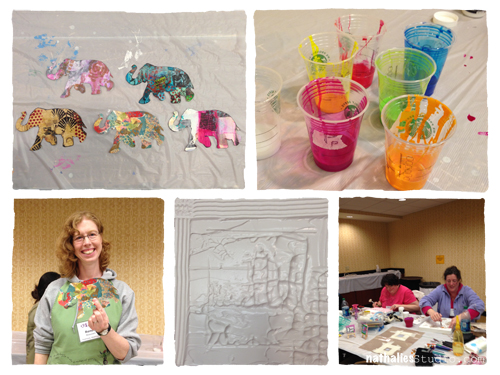 In the evening after my six hour class I taught another 3hour class- a Texture canvas – accompanied by a mean high wind hauling outside and a lot of flickering lights.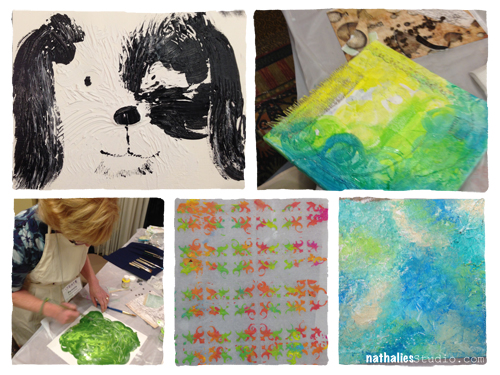 And sunday morning I taught a Texture Art Journal Technique class. I was in awe that my students were still ready to keep going after some of them had taken classes since Wednesday every day and night!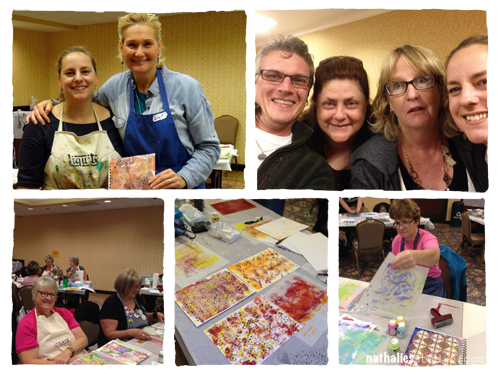 Thank you Liquitex for the support- that was awesome ! This was the last CREATE event of the year. My last two in-person classes for the year will be in November 14-16 in Lake Worth, Florida at Mixed Media at Everything Scrapbook & Stamps and November 21 in NYC at The InkPad. If you are in the area- maybe you want to join us :)
I wish you an amazing day