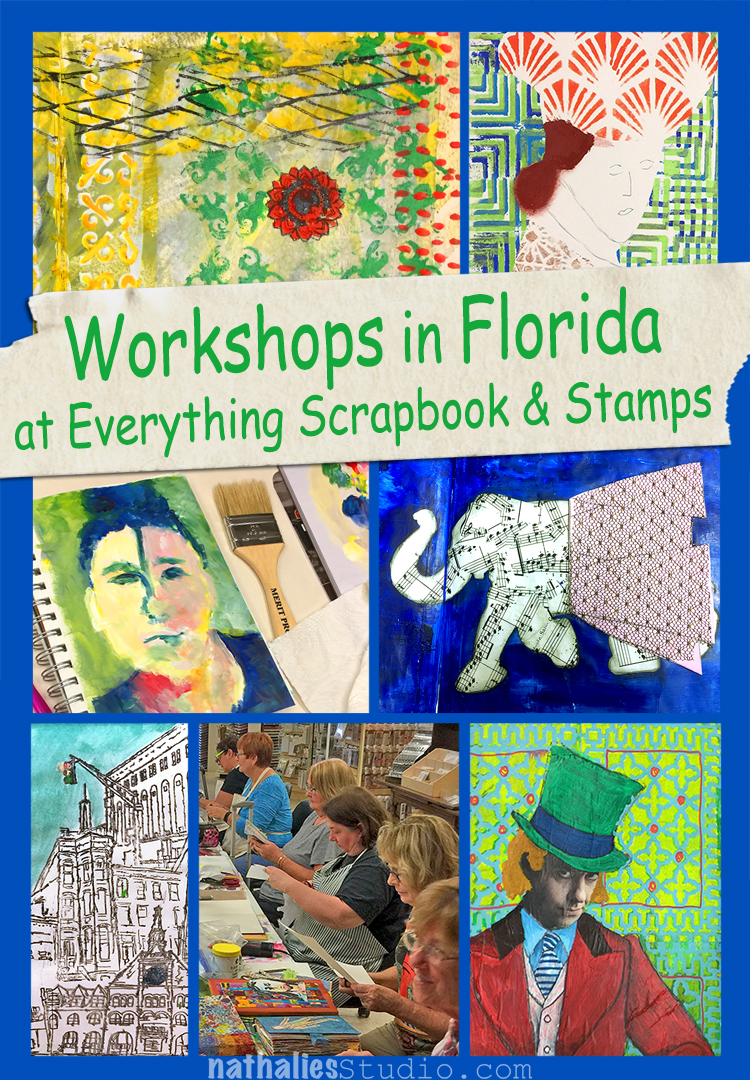 Last weekend I taught two Art Journaling Classes at Everything Scrapbook & Stamps and it was fun to be back there. We had such a good time.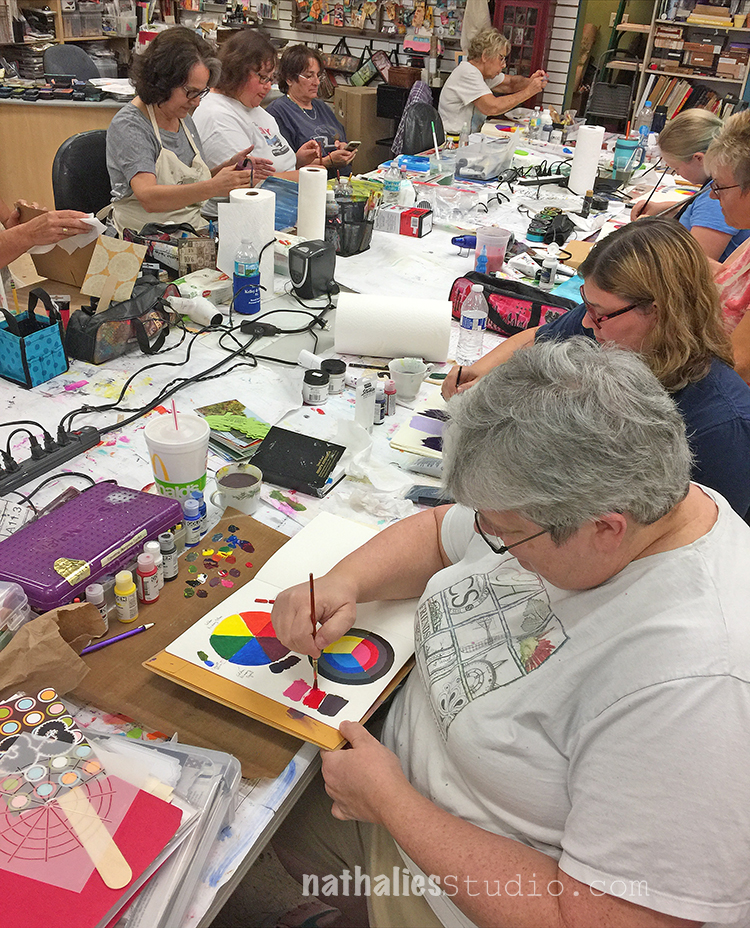 The Saturday class was "What's cooking?" and we explored all the things that make artwork work and discussed how to solve art problems in your art journal.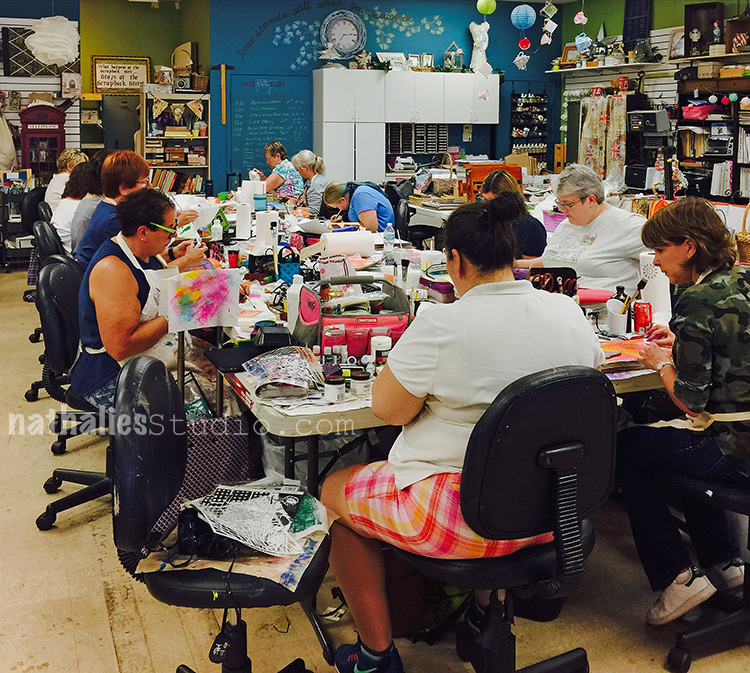 I loved the progress and results of the pages -it was such a feast for the eyes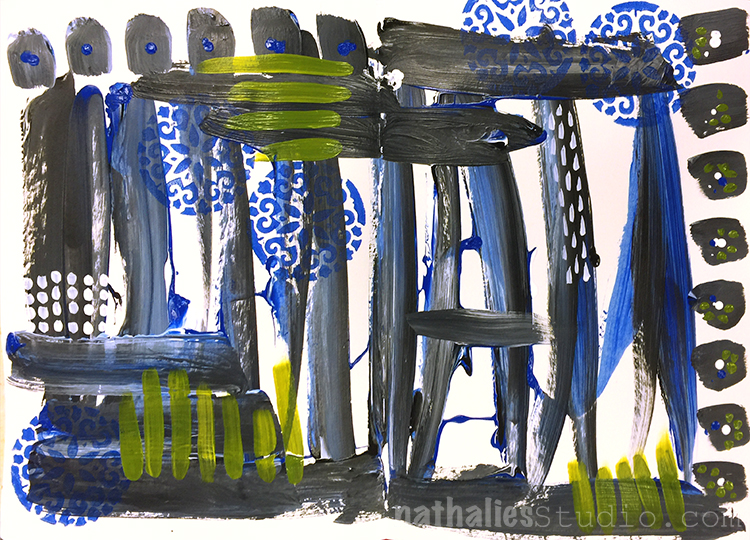 Beautiful patterns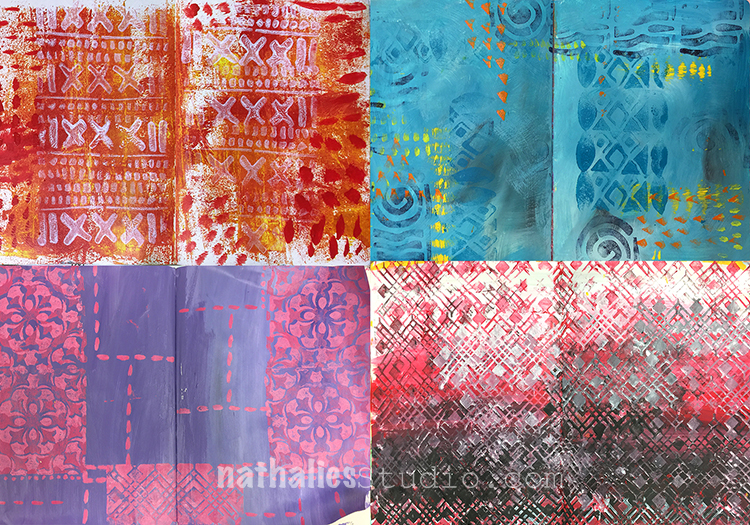 And look at these finished pages- oh yummie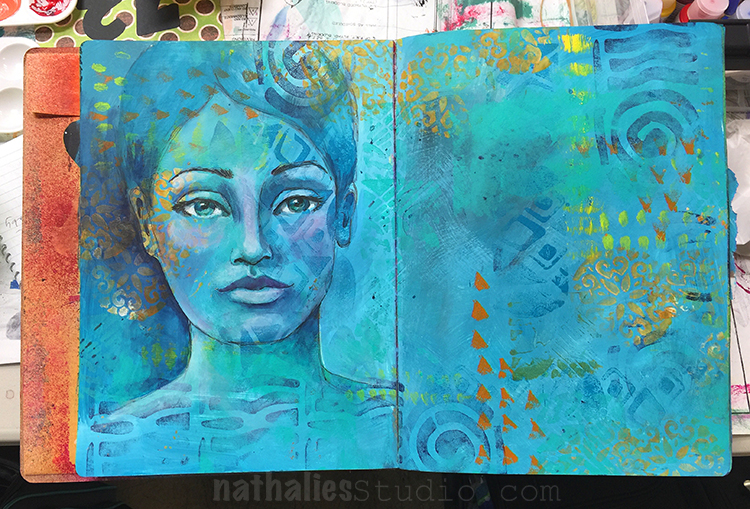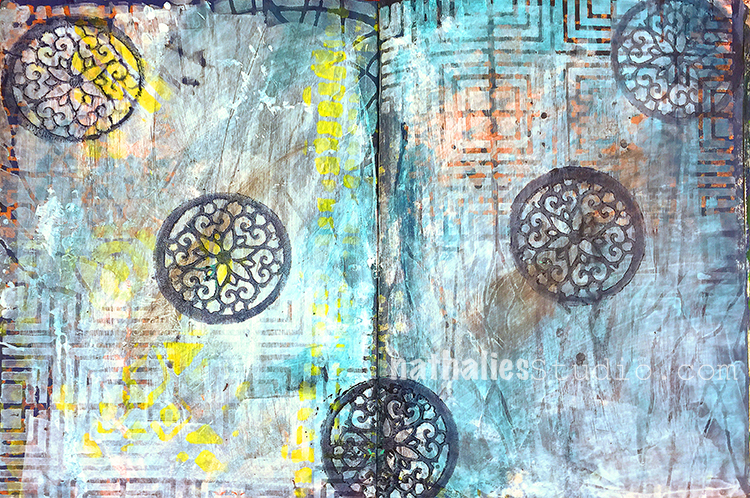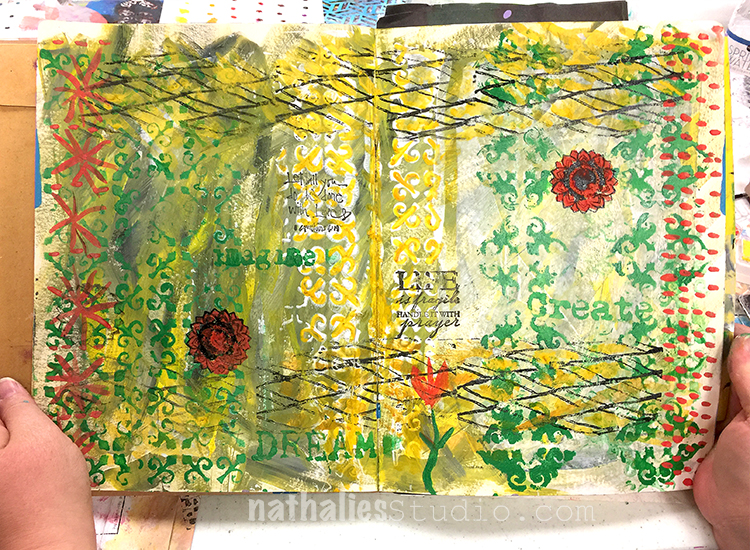 You gotta love the elephant with the tutu – it's adorable!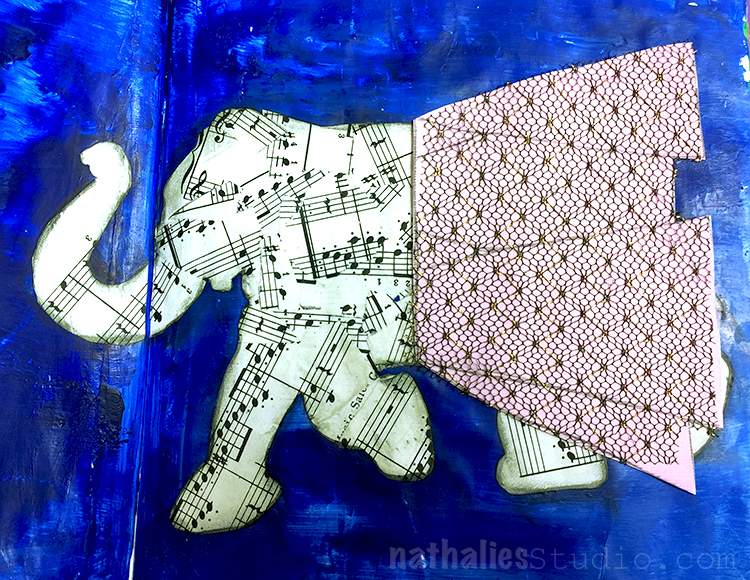 And seeing my new Art Foamies used in such a clever way- oh yum!
I want to live in this RubberMoon city!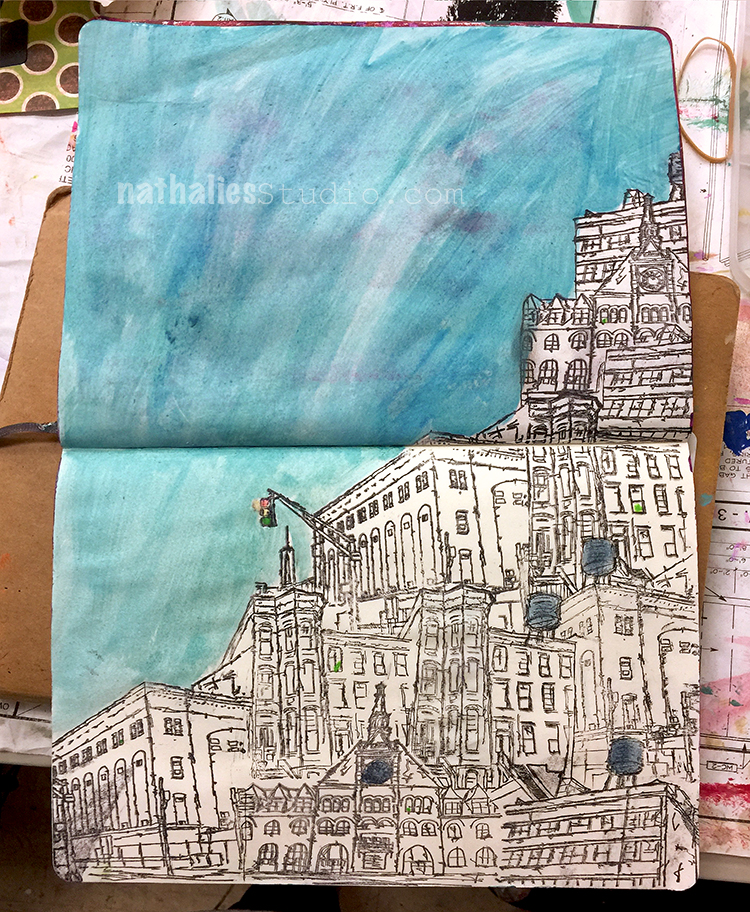 And this is the coolest- a combination of both – so cool!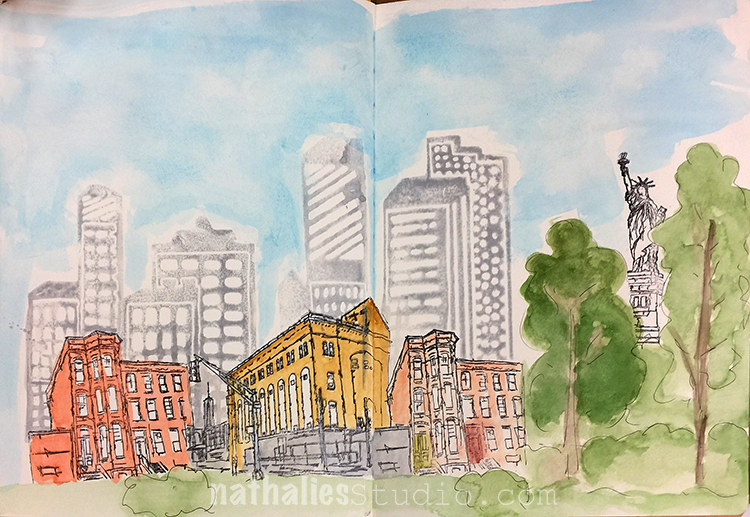 I am always giddy when I see a display with my stamps and stencils and Michelle brought all those yummy things into the store for the workshops!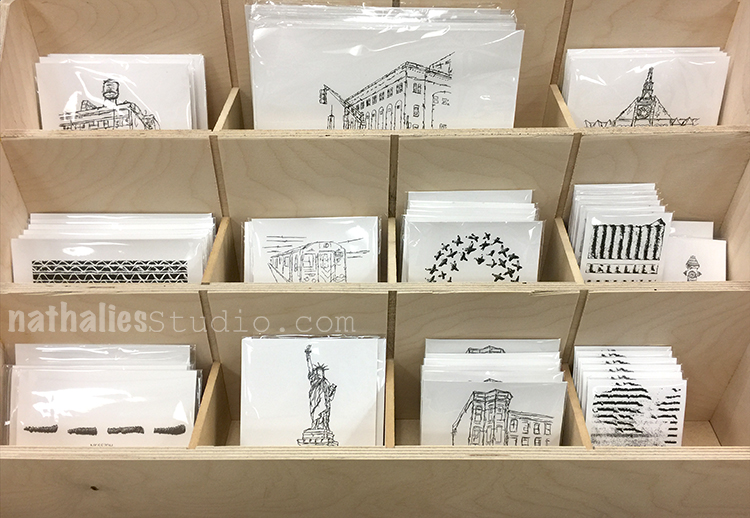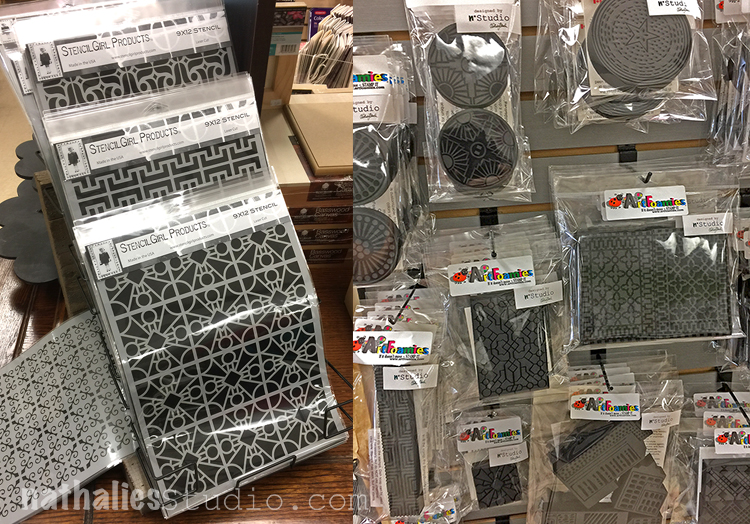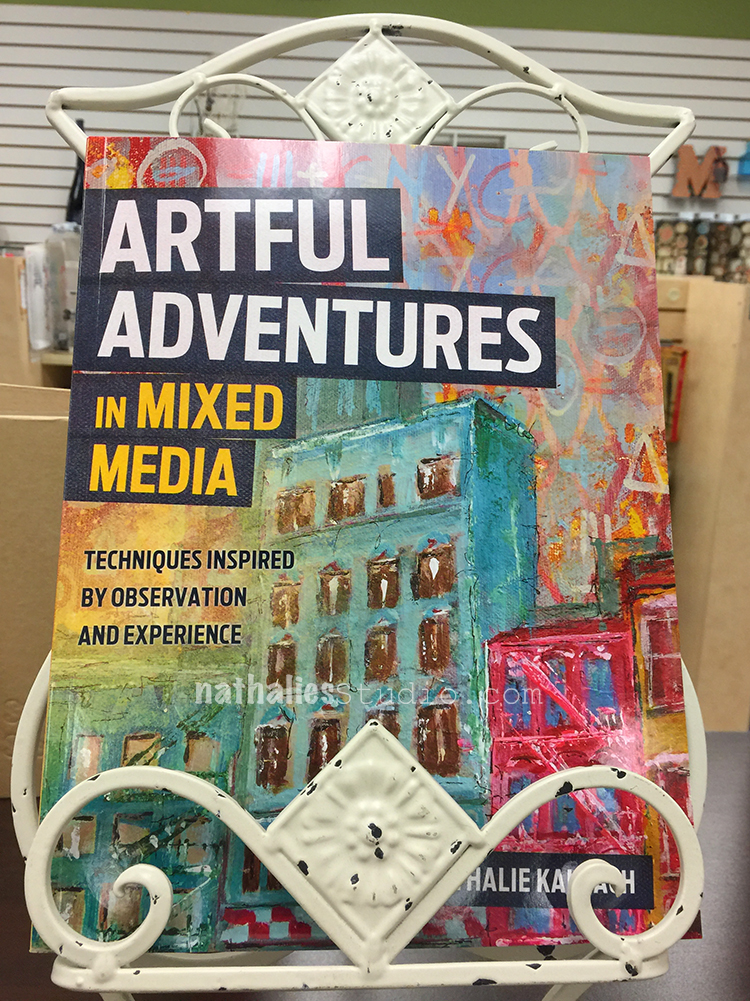 And seeing all the students that had gotten my book made my day …actually this makes several days- soooo love this pic :) Thank you girls!!!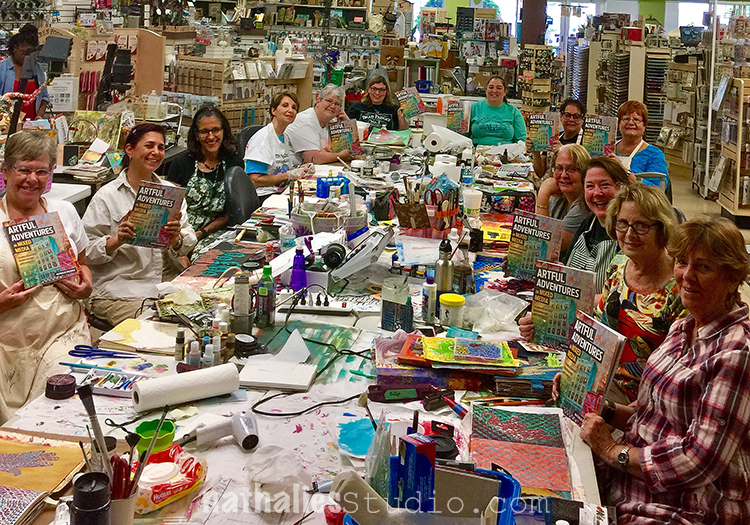 Sunday I taught my Art Rules Art Journaling Class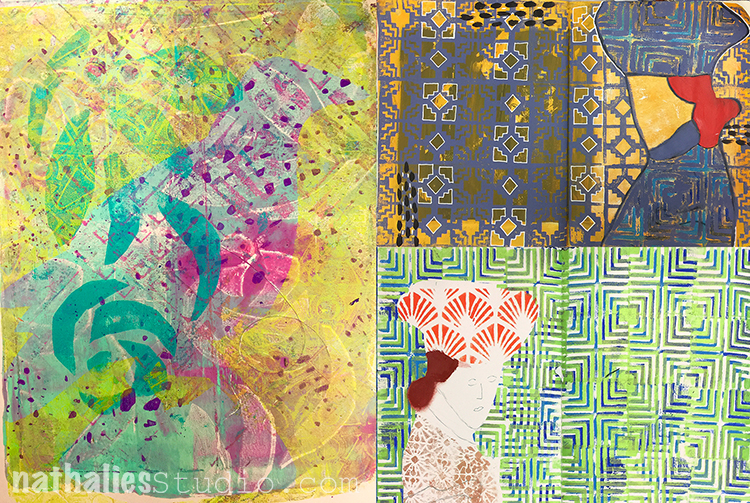 Mono Printing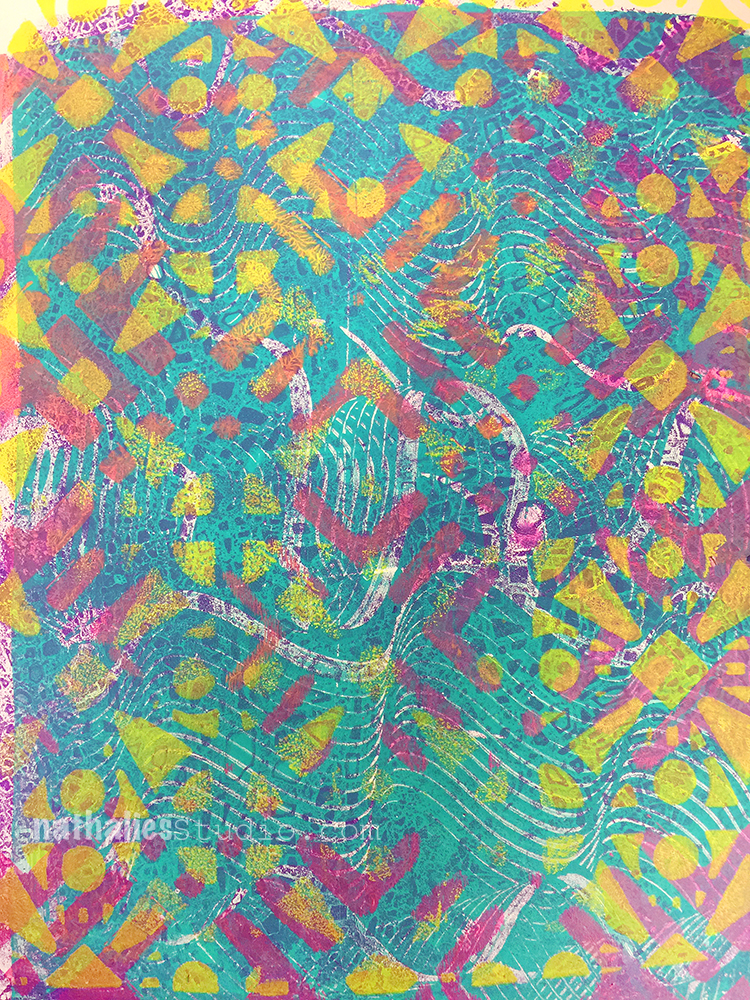 playing with pattern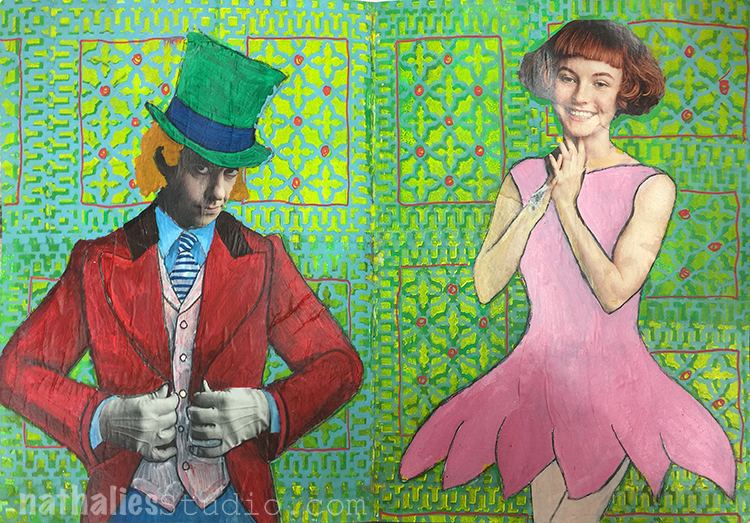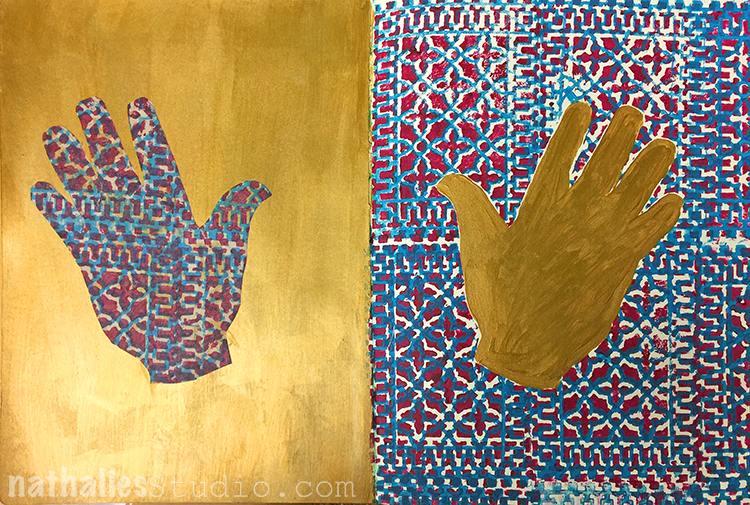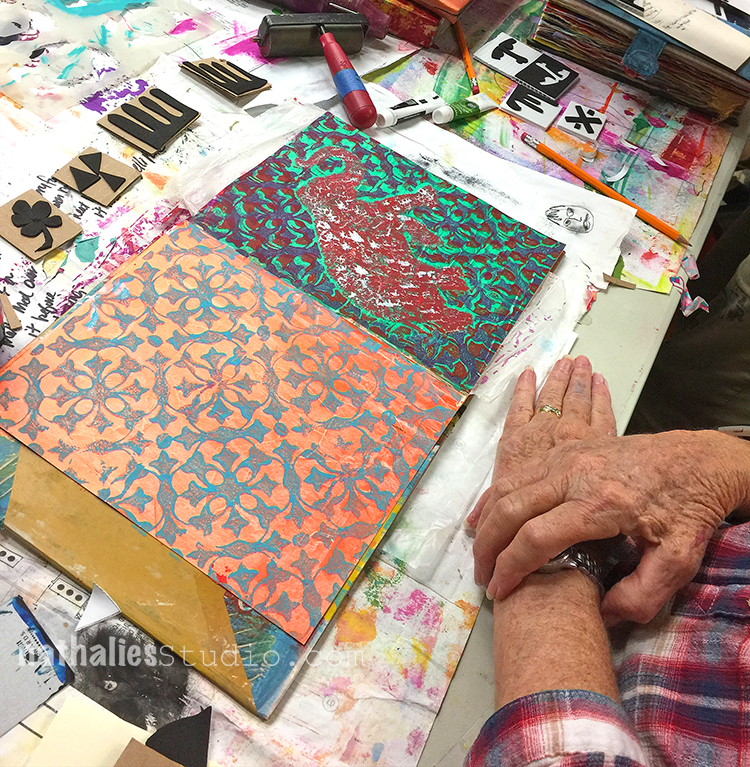 stencils and stamps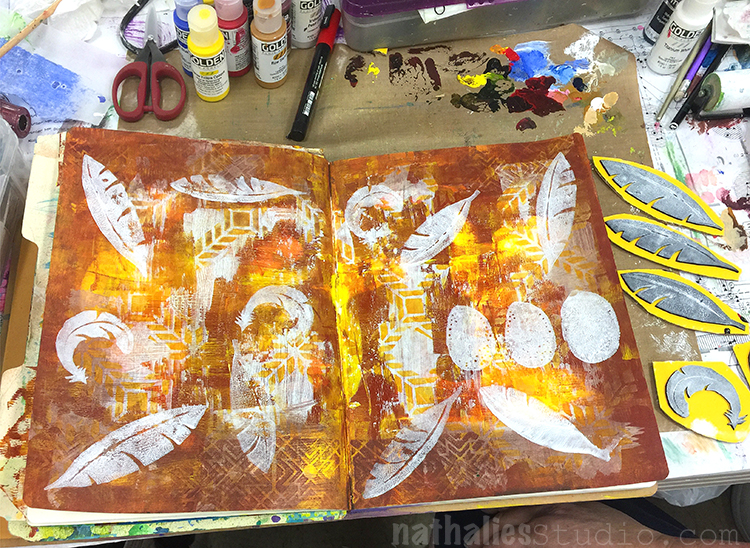 fun techniques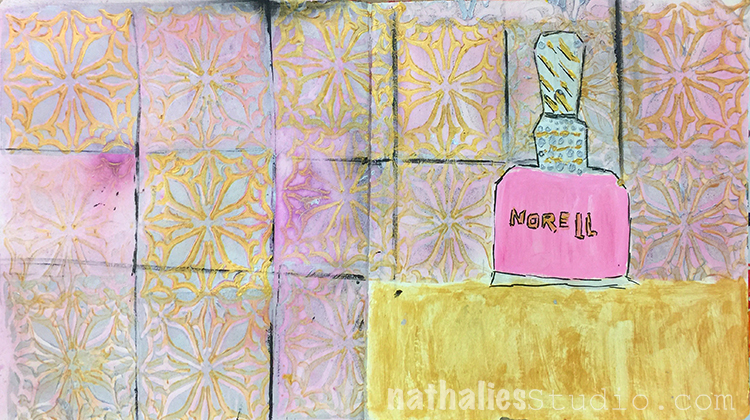 inspired by Master- Artists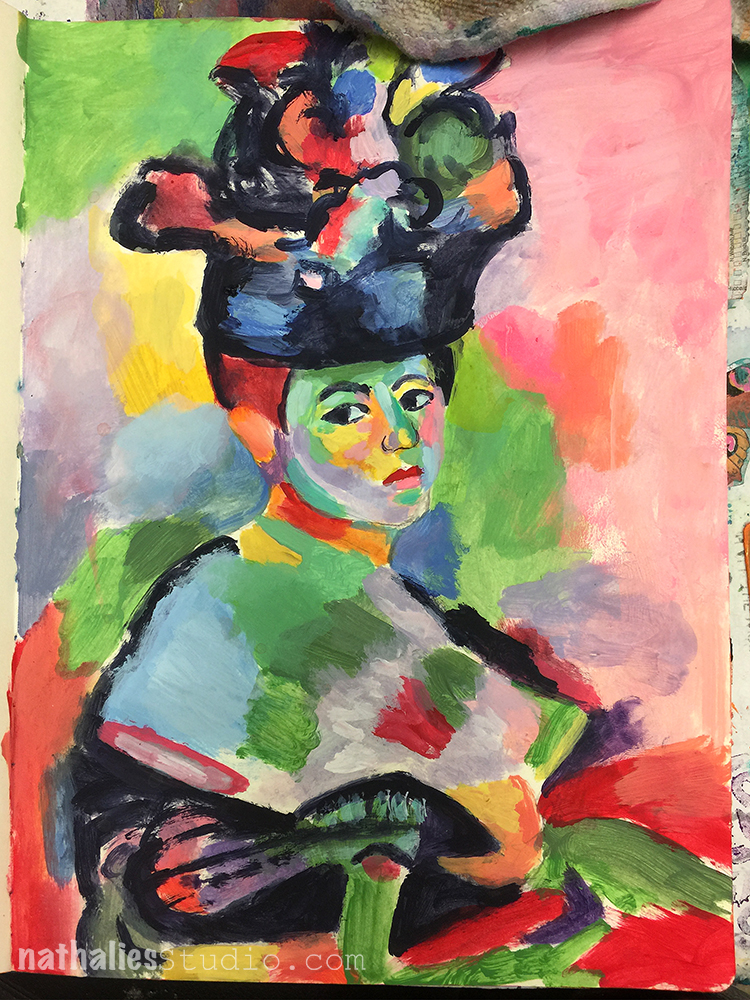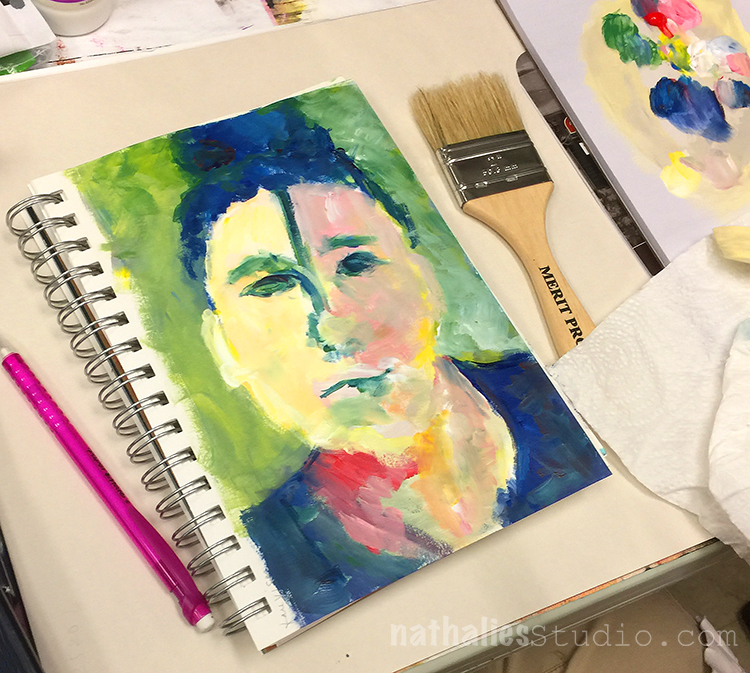 they all had a great time !
It was so good to be back to be back at Everything Scrapbook & Stamps– thank you to all the students who came and to Michelle for having me yet again and taking good care of me. After the hurricane it was especially delightful to see all of you being well and able to spend some creative time and this wonderful store. Hope to see you soon again.
Hope to see you in one of my classes in the future. Check out my in-person-class schedule. I will be in the U.K. to teach at a retreat with my friend Birgit Koopsen in Coventry in two weeks and then teach at the end of October at The Queen's Ink in Maryland to teach an Art Journaling and a Mono Print Painting Class – there are still a couple seats left, so come and join us!