I had a blast the past weekend teaching at My Heart's Fancy in Oklahoma City. I taught "Make Your Mark" a mono printing class on friday and "Artvergnugen" – ArtJournaling as well as "Play-Transform Mixed Media Collage" on Sunday as full day classes. I had a super enthusiastic and fun group of students willing to dive full force in all the yummy color mess – thank you girls!!!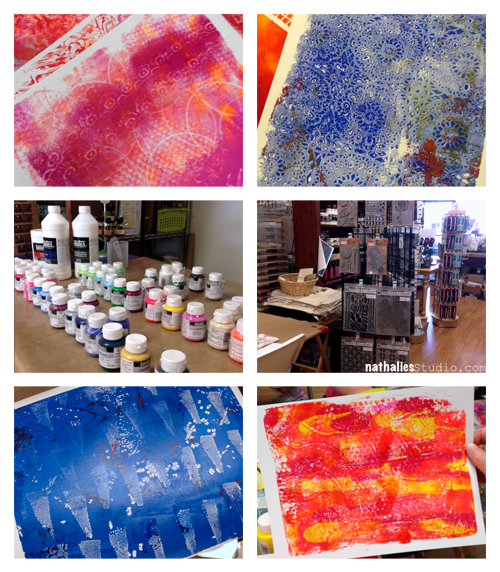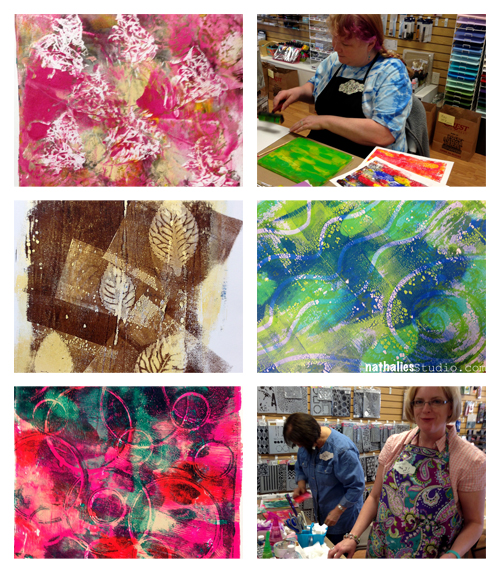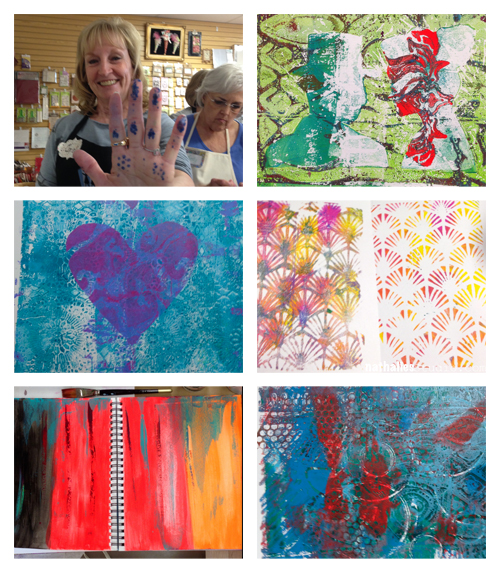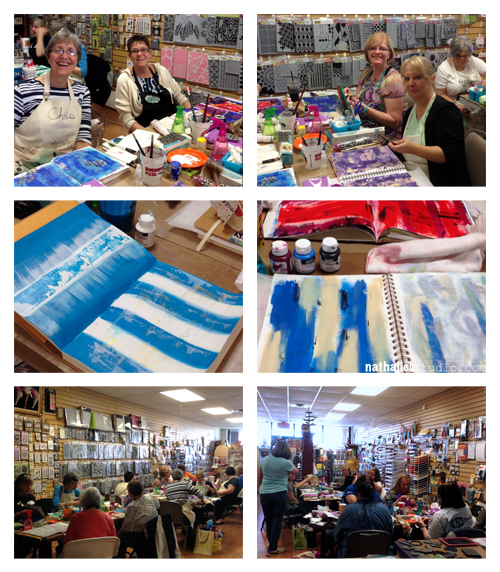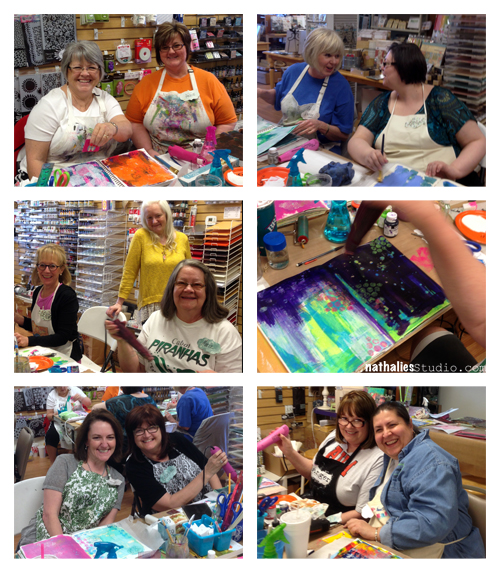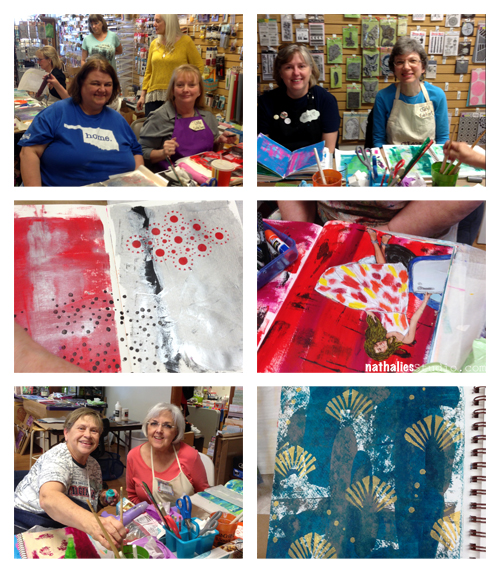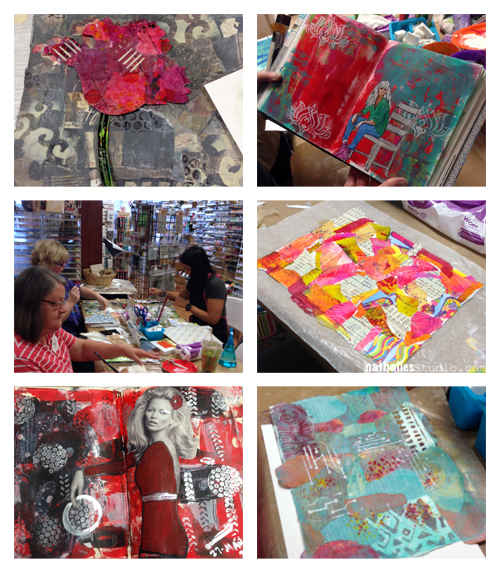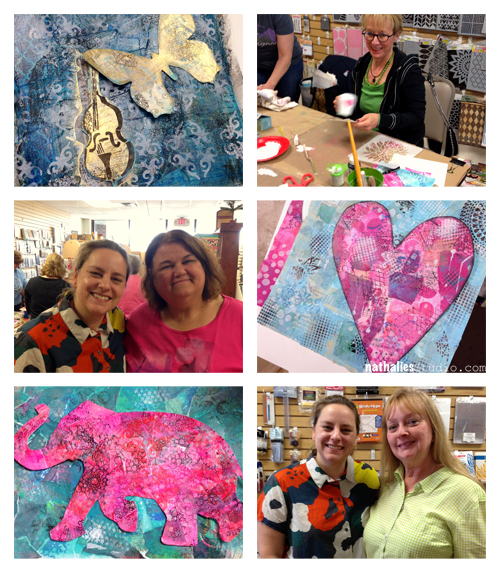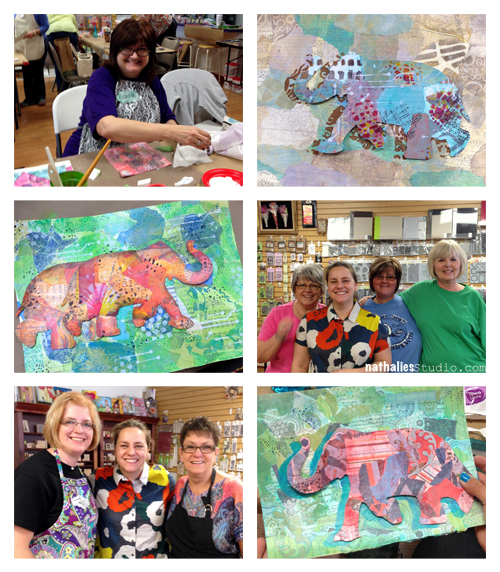 I love spending the weekend with happy and creative people and besides many things I learned about Oklahoma – thank you for taking the class and that some of you drove from so far away and other States in!!! Thank you also to Maura for being such an amazing host and Lisa for being such a big help and sweet spirit! And thank you to Liquitex for providing such an amazing amount of different yummy acrylic paints and media for us !
If you want to take an in-person class with me – I am teaching next an Art Journaling 101 – April 19 – and a Mixed Media Canvas Class – April 26 – at Pratt Institute in NYC at the Manhattan location.
Find the whole Spring catalogue for Pratt CCPS here. You can sign up at Pratt here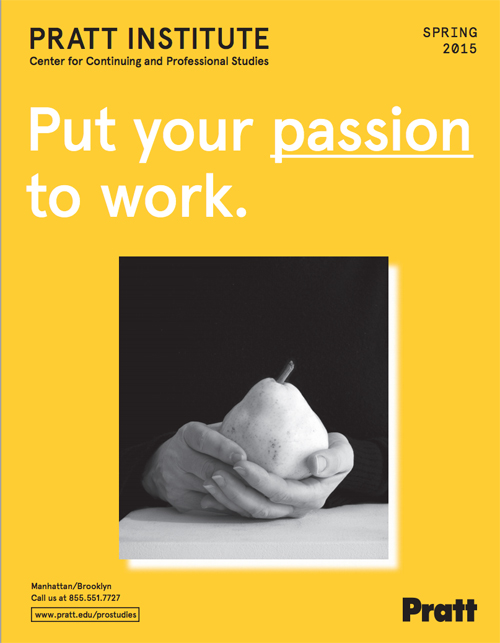 I would love to see you :) – Have a super creative day!