Exactly 48 hours after I landed in Newark after my trip to Europe, I was back at the airport to head out to Arlington, Texas for the Create Art Journaling Live 2015 Event. After a mayor delay  and a pretty insane flight – which I add to my "gotta great travel story to tell " repertoire I arrived late in Dallas. As I had a dinner date with my sweet friend Julie and Margaret and Jackie, I went by taxi right to the restaurant from the airport. Only…due to a major miscommunication, I went to the wrong restaurant in Plano and not in Dallas. Which left me alone and pretty much throwing a pitty party for myself and exhausted on a parking lot in the middle of nowhere in Texas. But good friends don't let you hanging and so Julie, Margaret and Jackie drove to get me. In the end my very first huge pile of Smoked Texan BBQ Ribs and a good drink as well as lots of laughter made me feel as if the world was still awesome ;) Thank you girls <3
The next morning the event took place – and Julie Fei-Fan Balzer, Dina Wakely, Mary Beth Shaw and I taught some fun Art Journaling Techniques.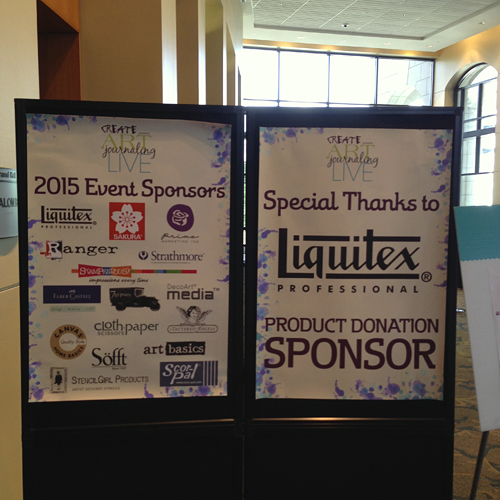 We had 75 students and it was so much fun to see so many familiar faces in the round. Thank you for coming – that was awesome!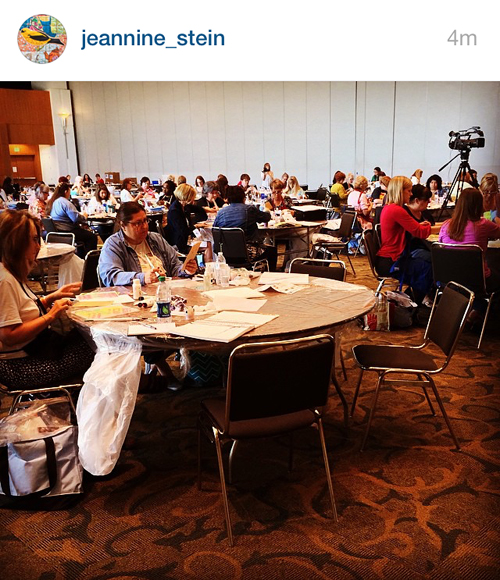 The classes and the students were video graphed during the day and in a couple months you can actually purchase the whole event as a class DVD. I will keep you posted.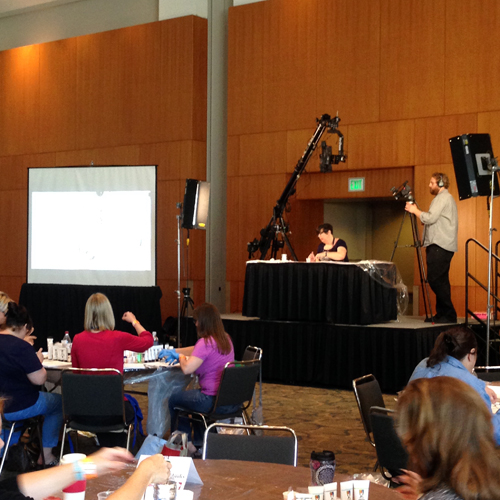 As you can see we were sitting a bit on a high podest (here is Dina in action) – which was a bit awkward since we couldn't walk around or move much- and if you know me I am usually bouncing around like a rubber ball  in my classes. But it was the way it needed to be for the filming. The students could see everything on a big screen and followed along and it was fun to see what they are doing too.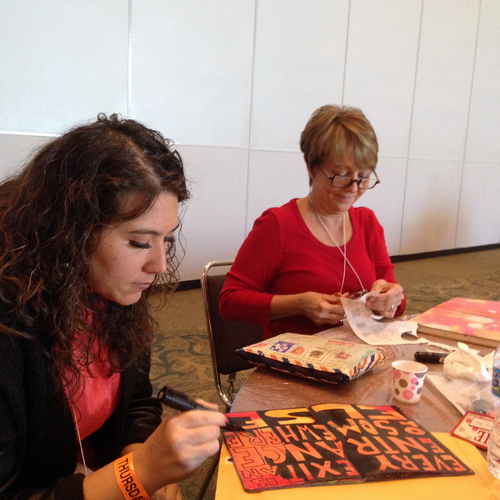 We other teachers sat in the back of the room playing around in our journals.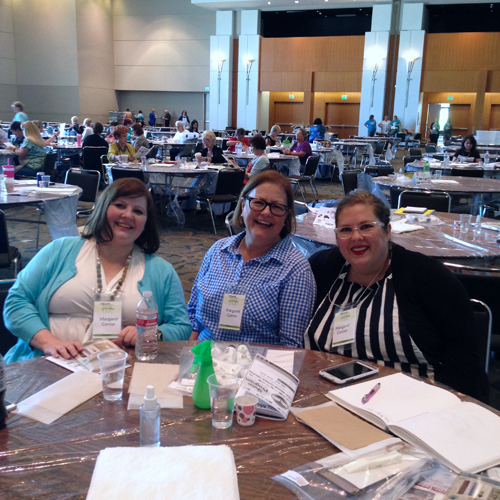 Here are Jackie and Margaret and Katie all named Margaret on their tags- which made me laugh big time! So wonderful to meet them!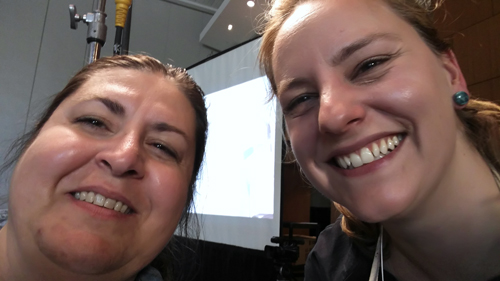 As I said it was awesome to see many familiar faces too – makes me always super happy!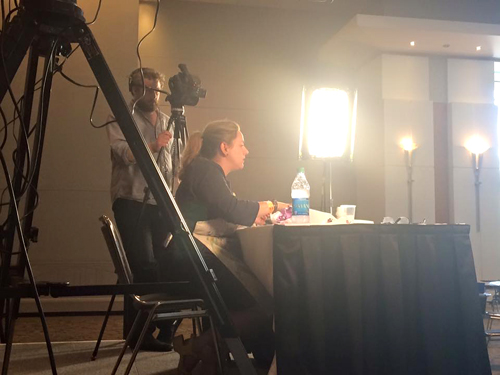 Here I am on my "throne" – I was really nervous before the whole thing, I have never taught such a big class and on top being on camera too – but then I forgot the cameras and kept on going …and melting…as you can see the huge light.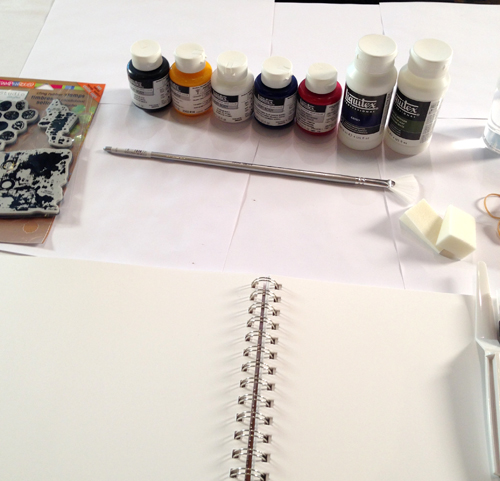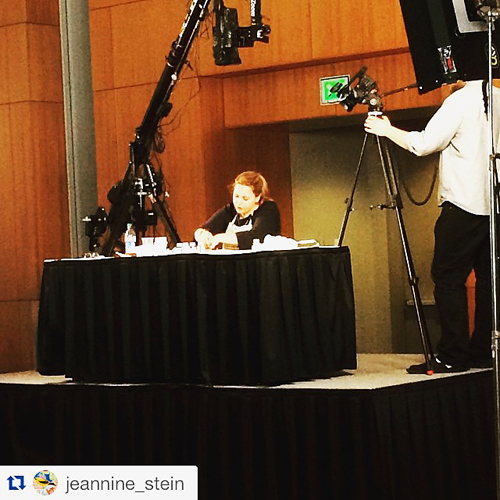 And below is the reason why I never do manicure. I believe those hands looked good about 2 minutes on camera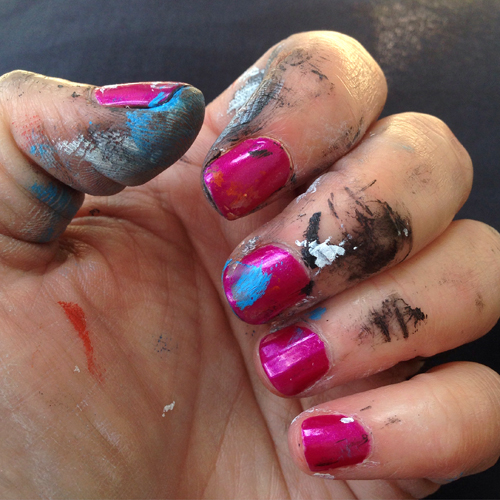 And here are the four of us after the event!
That was fun! Thank you to all of our students,  Cloth Paper Scissors for having us and the fun video team. Thank you also to Liquitex for sponsoring the huge amount of acrylic media in the class kits and to Stampendous for sponsoring one of my stamp sets for the students!  I will keep you posted on the release of the DVD/Download :)
Have a gorgeous day