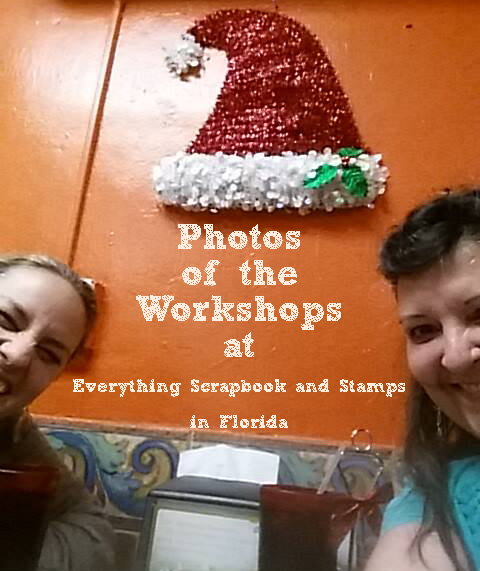 I had such a great time with my Mixed Media Workshops at Everything Scrapbook and Stamps in Florida. Thanks to Michelle for bringing me back and being such a great host :) Here are some pictures of the three days I taught there: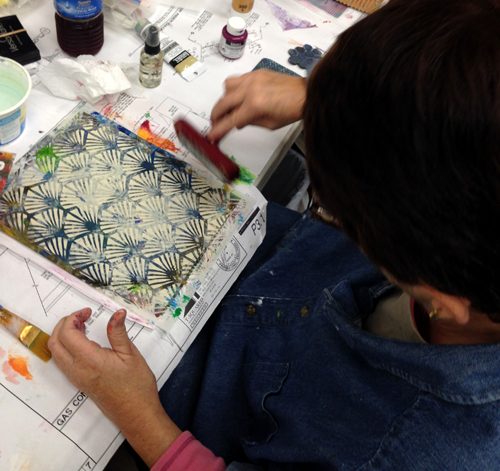 Friday I taught a Mono printing Class – lot's of fun and texture and I loved seeing my stencils and stamps being used so much :)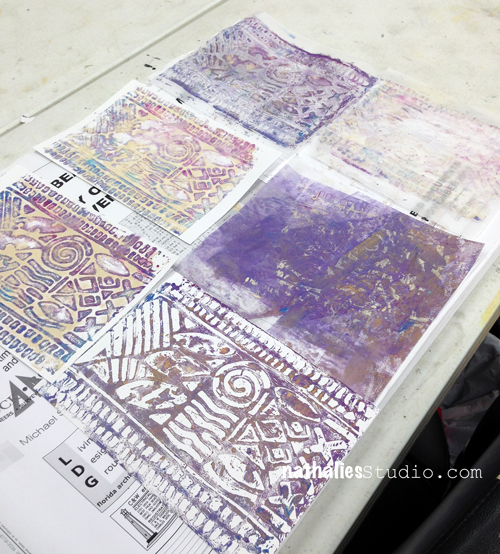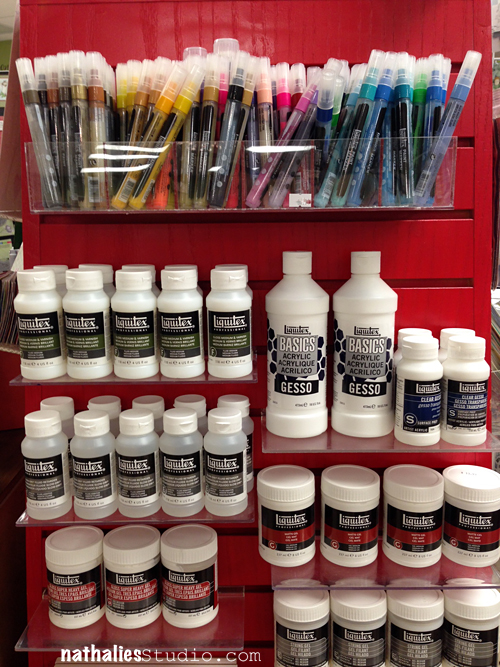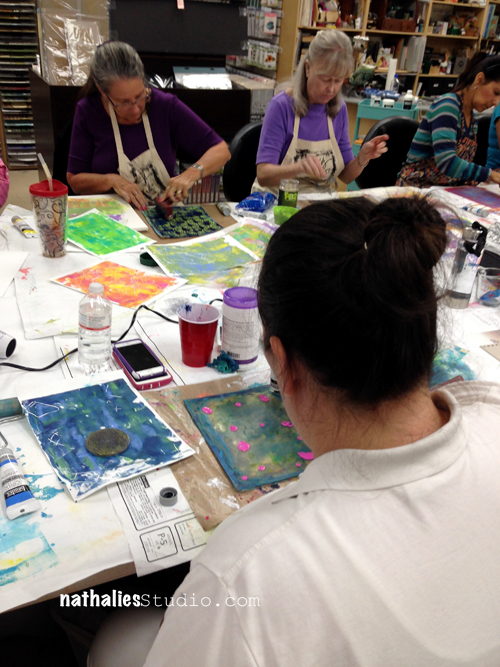 and we used loads of Liquitex Acrylic Paints.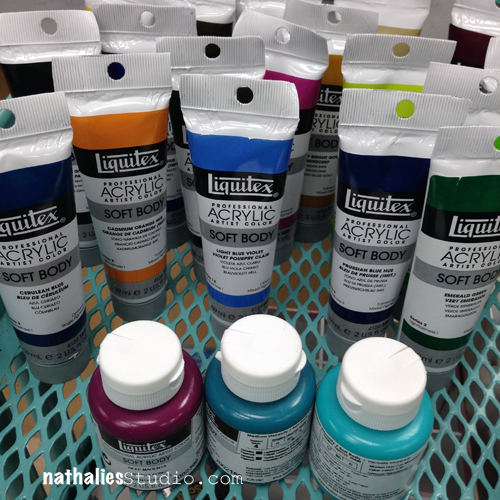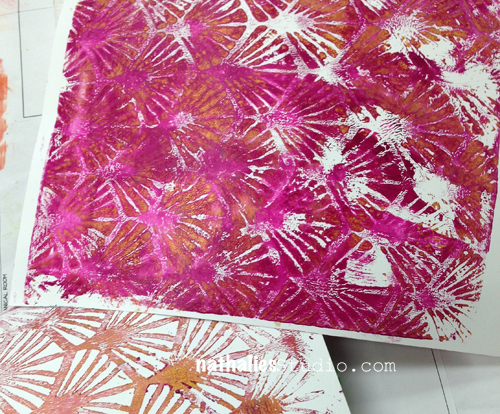 And everyone was hands on :)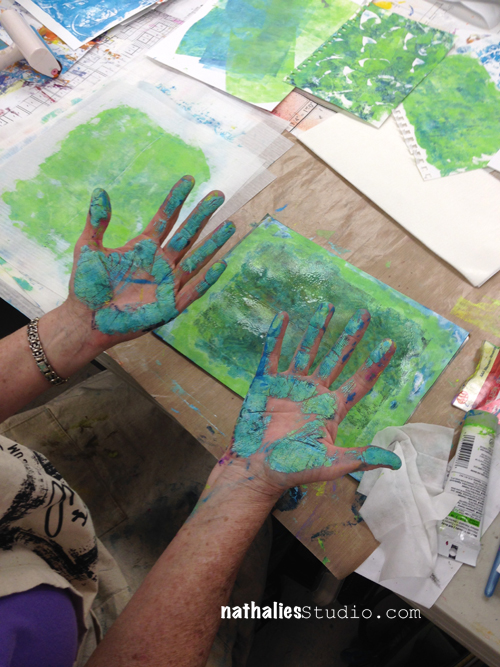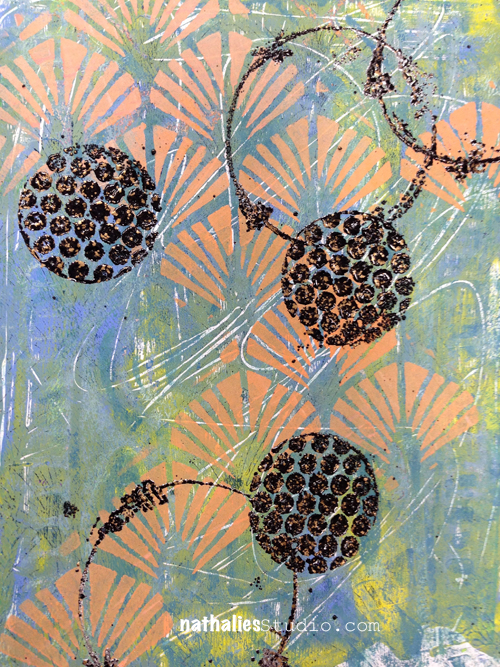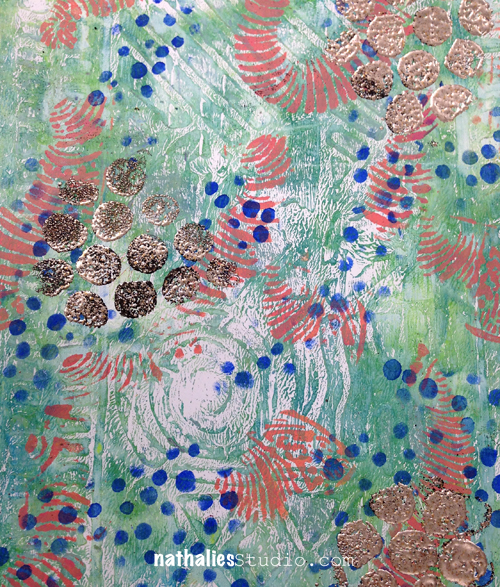 In between I learned that this is the only snow you can get in Florida ….sounded good to me with the arctic weather back home and comfy 86F at Lake Worth :)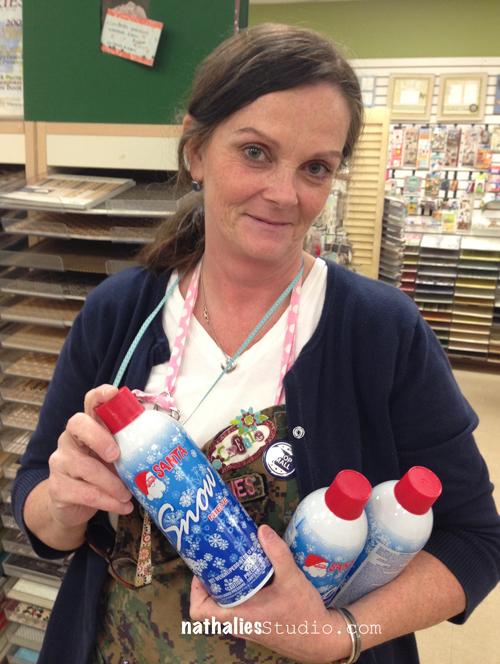 Saturday I taught my Artvergnugen art journal class. My nifty students had practiced how to say Artvergnugen and were even able to show me :) Made me laugh big time!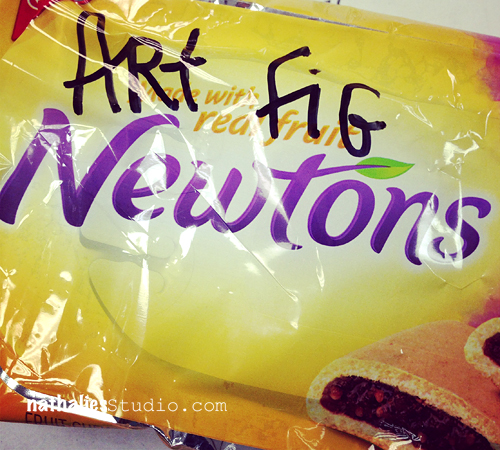 We had an awesome day playing with paint and creating layers upon layers in our art journals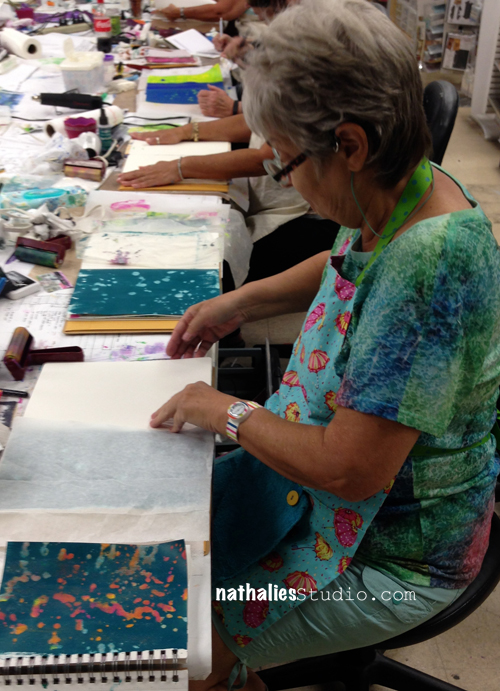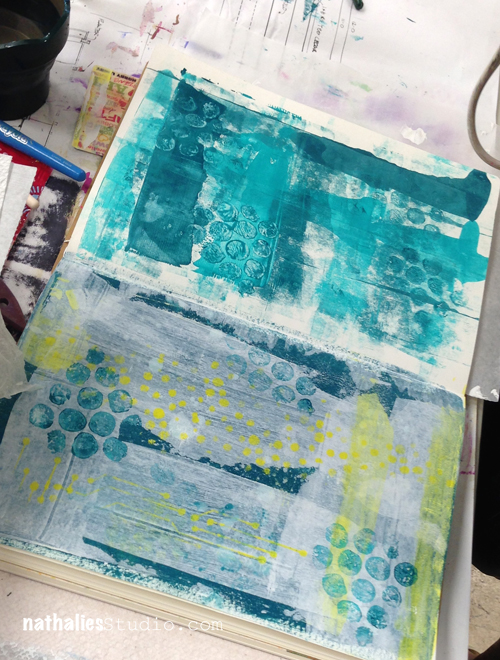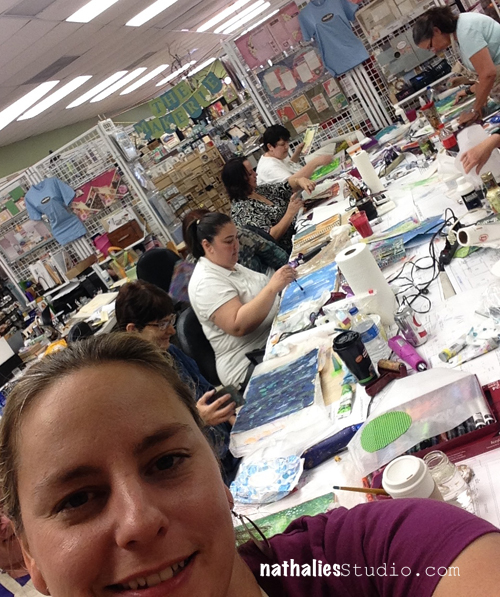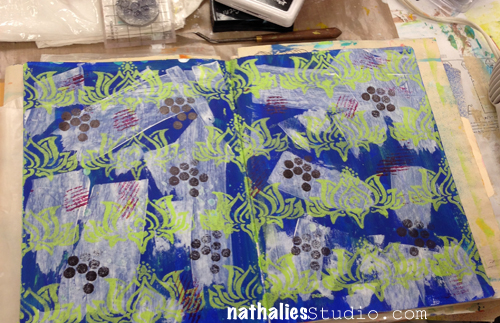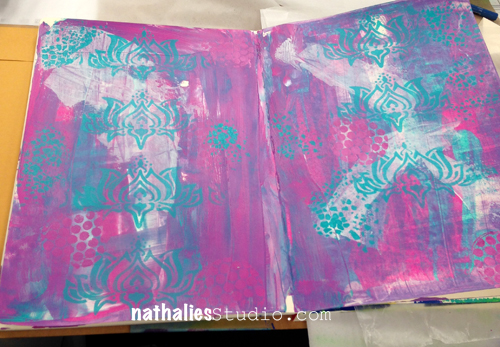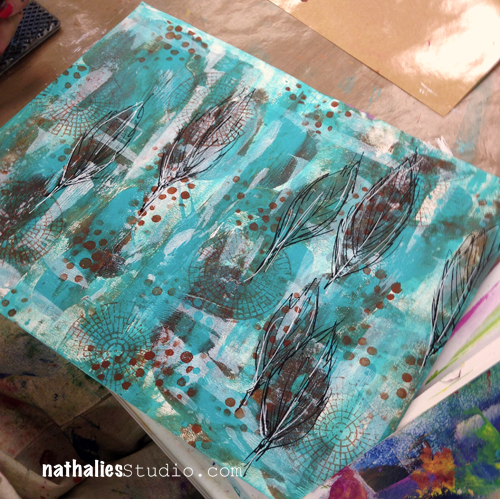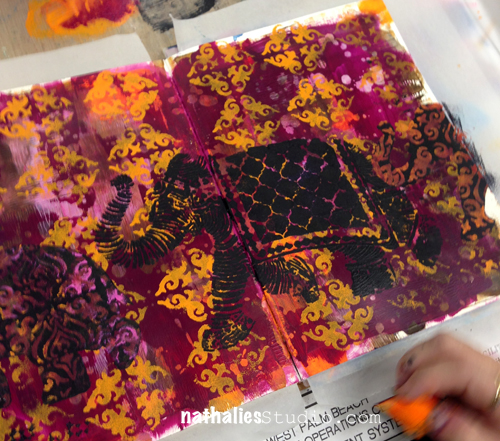 Sunday I taught a Collage Class- and I loved loved loved all the different results- it was loads of fun !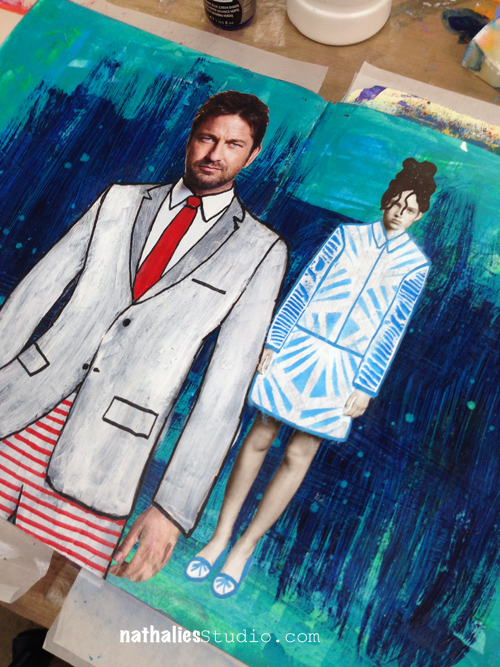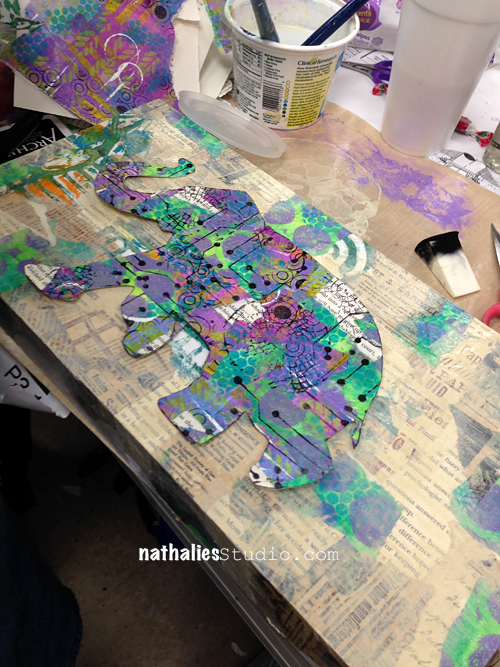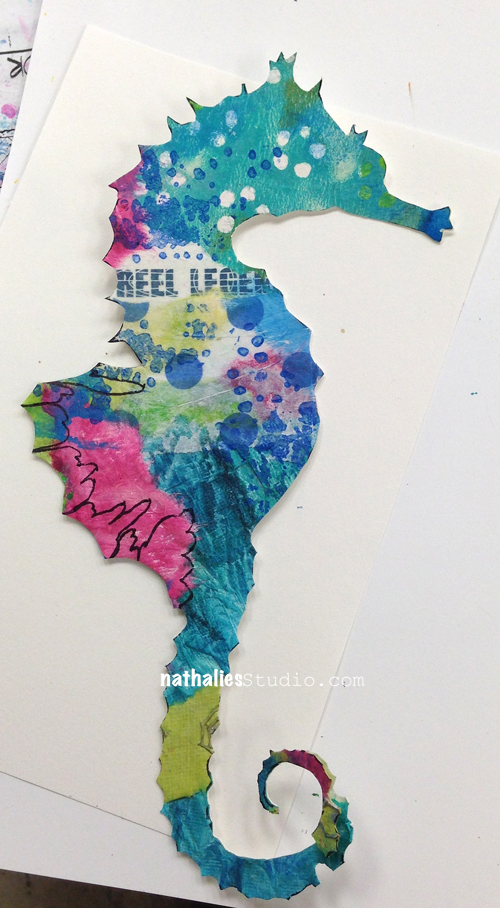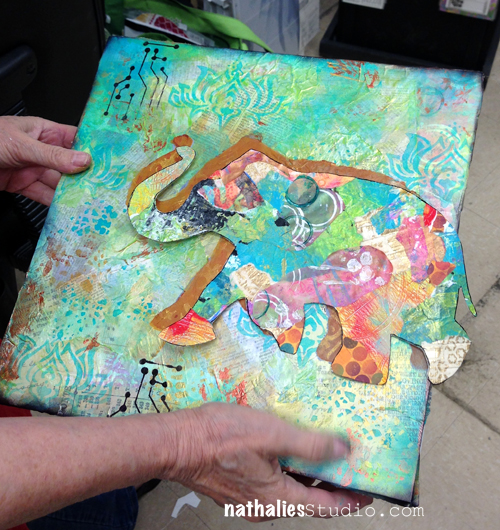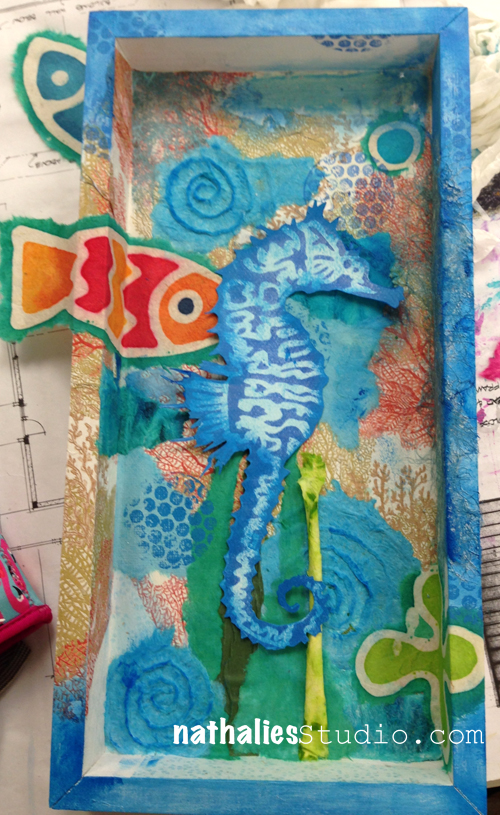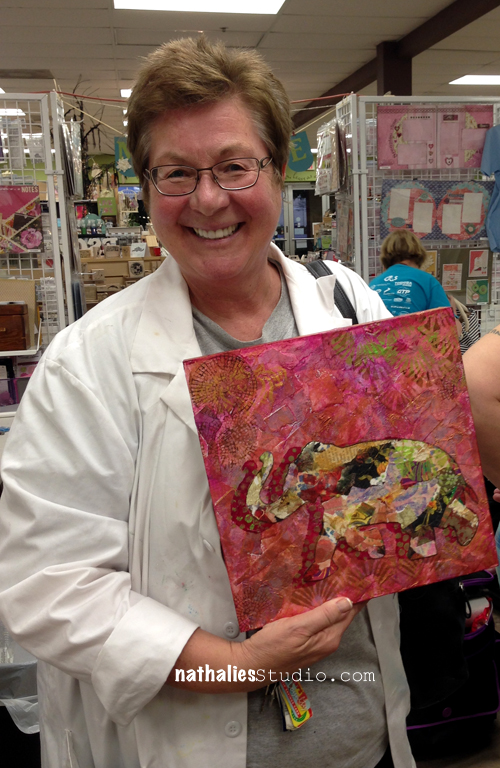 Thank you to all my amazing students for coming, being so amazingly creative and making me laugh! Until next time :)
Have a gorgeous day
Nat